In a shocking turn of events, Eko and I did not get lost today!  We set out for the
Joe Wex
dog park and made it without a hitch.  I thought at 10:30 am on a Wednesday the park would be quiet, but the place was jumping with dogs.  In fact, I think the dog/human ratio was 4:1, so I'm glad the dog's didn't gang up on us and try to steal our lunch money.
"Hey Great Dane, you sit on Will and I'll get us the treats."
The gravel park is not that large, but it did not feel crowded even with a ton of dogs playing.  It's the perfect size for a city park and it's great that it is fully fenced and has a water fountain.  Be careful though, the water is turned off in the winter to protect the pipes so if your pup is thirsty you will need to bring your own water.  Joe Wex park is not the best place to take your dog to run off a ton of energy, but it is great for socialization and some off leash time.  Eko usually loves to run, but today he was content to meet all the locals and just trot around.
"Excuse me, Mr. Baby Black Bear, are you lost?"
An enterprising pug did his best Mission Impossible moves to swipe my treat bag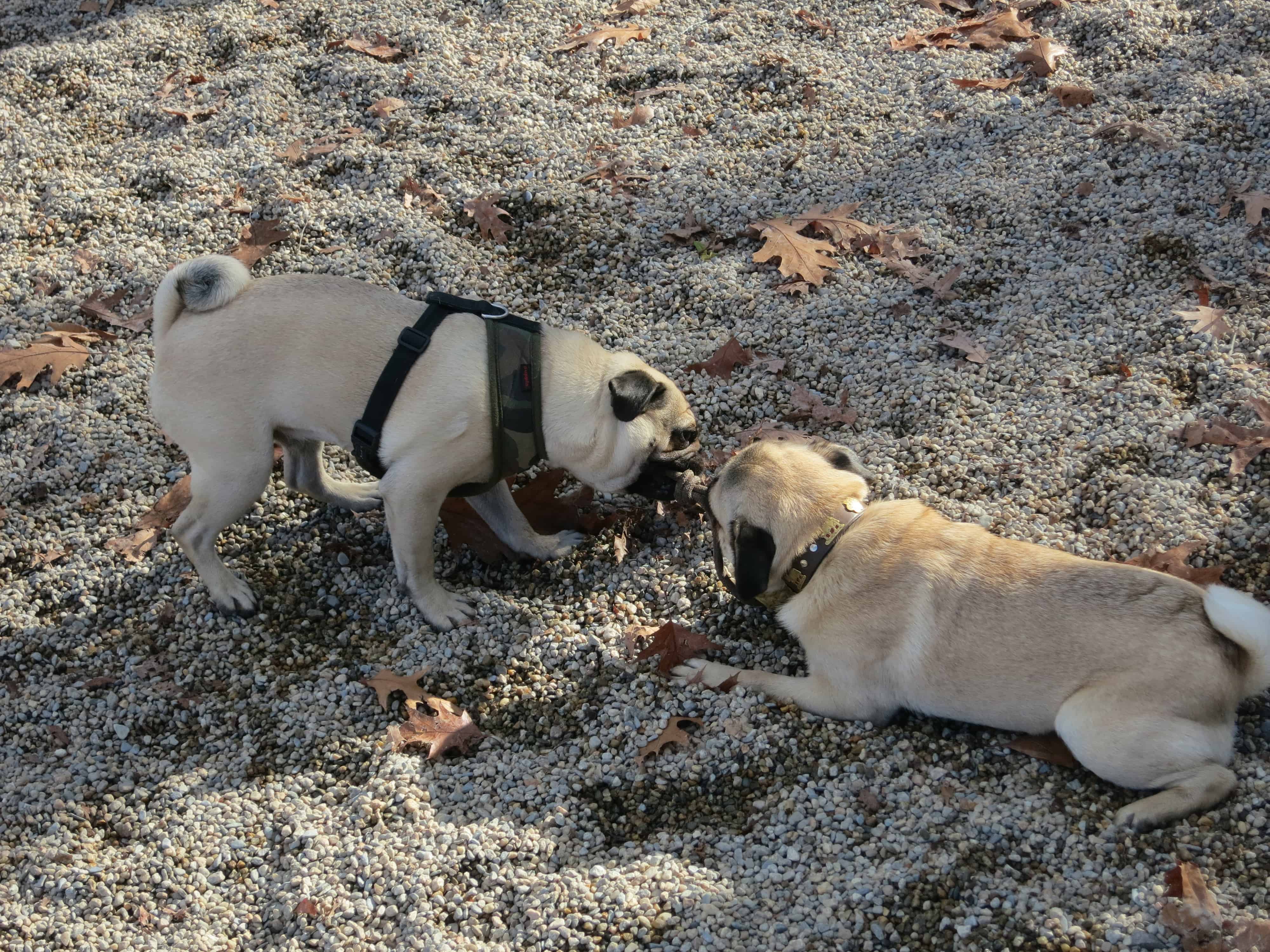 This is something I like to call a "Pug-of-war"
Eko was sulking as we left the twenty dog play-date, but he quickly cheered up when he got a scent of Polka Dog Bakery.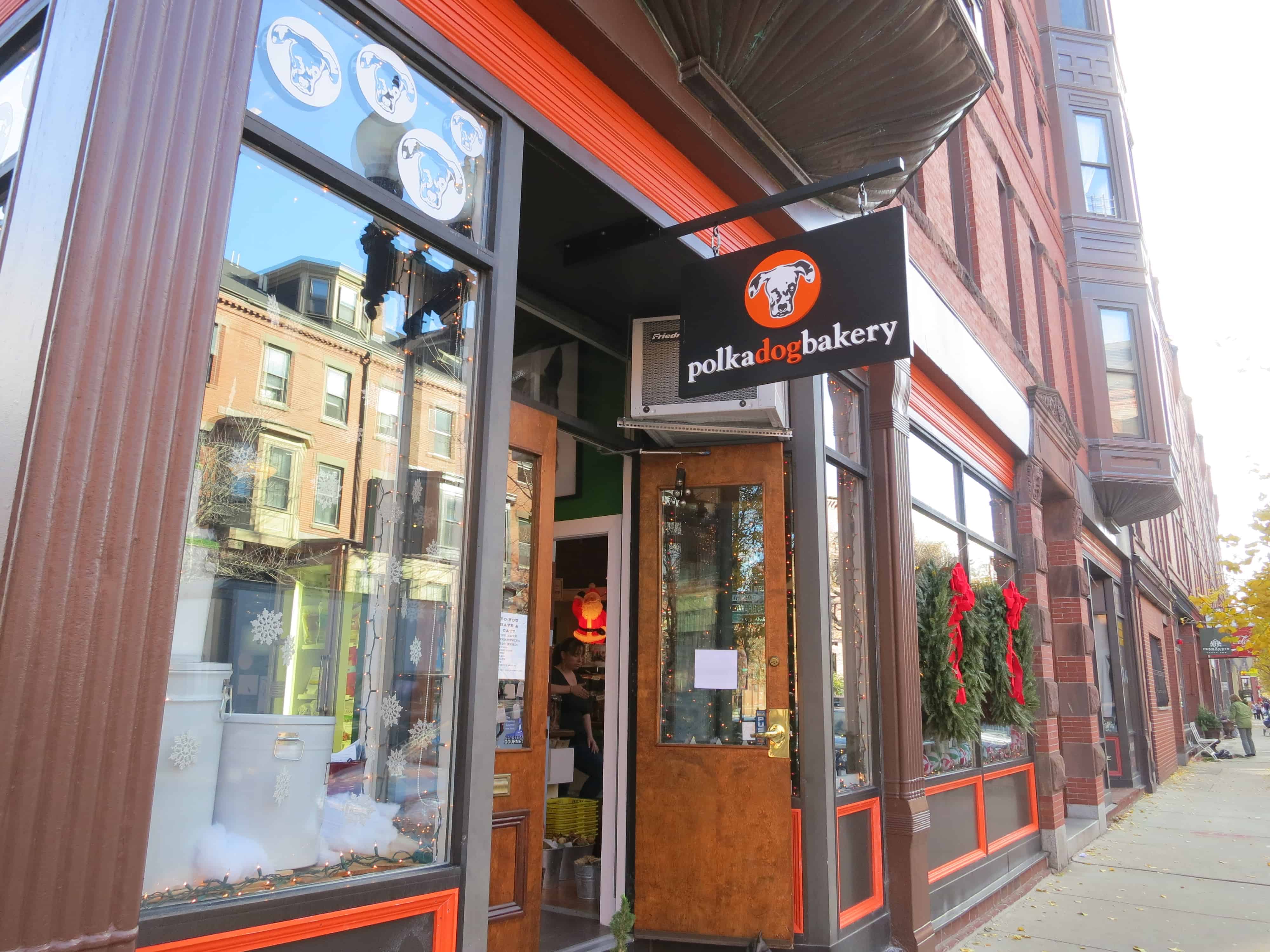 Business decision of the century: opening the bakery a block from the dog park
Located at 256 Shawmut Ave, just steps from the Joe Wex dog park, Polkadog gets visits from some of the hungriest dogs in the city. Polkadog makes tons of duck, chicken, beef and fish treats all in house.  Eko's mouth was watering and some of the treats looked so good that I almost wanted to take a bite.  (Now ,I'm not saying that I tried any of them, I'm just saying that if you were inclined to do so, I would recommend the Tilapia Krispy…)
Christmas came early at the Polkadog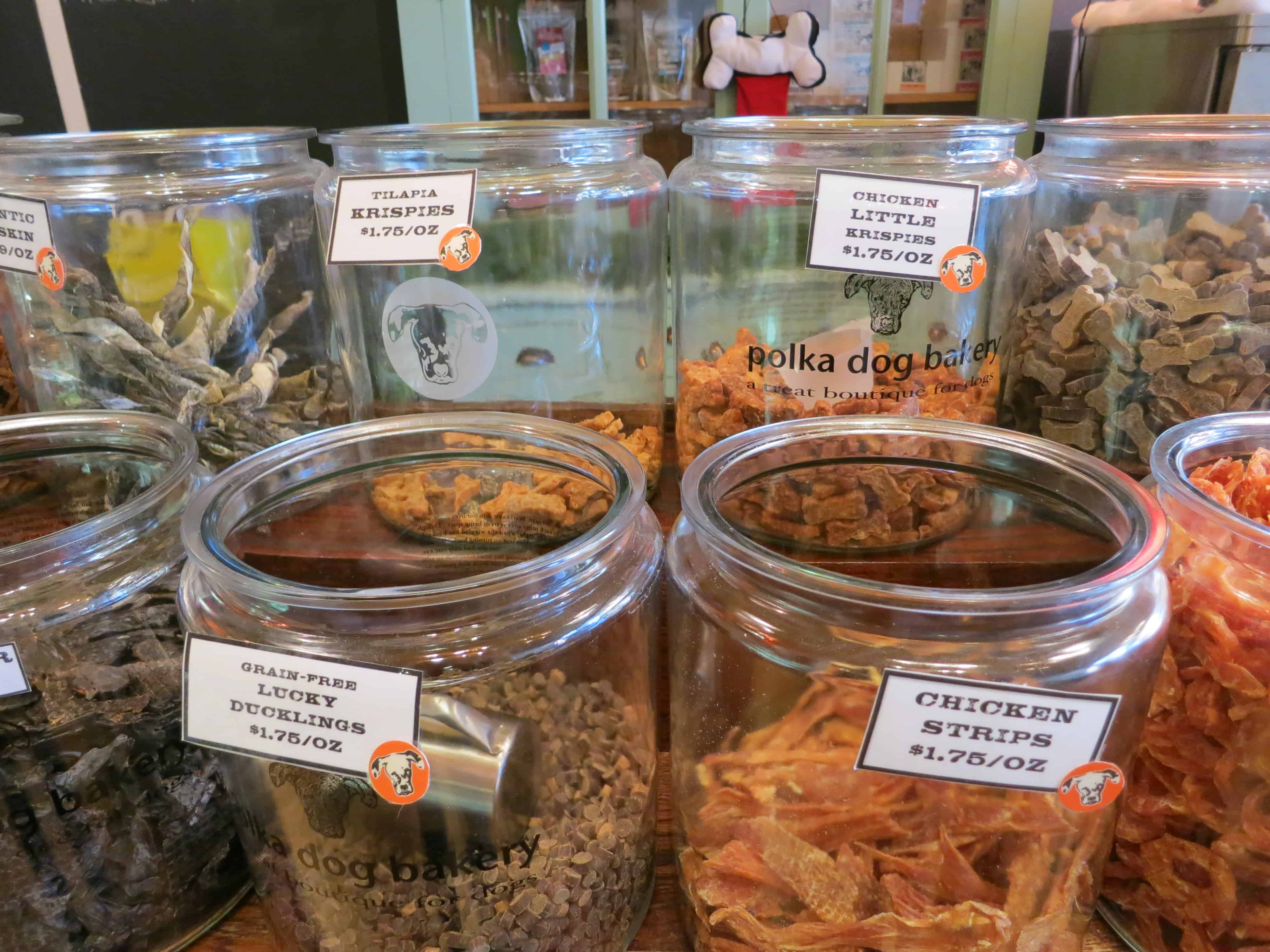 Like Willy Wonka's factory, but for dogs.
It was tough to choose which treats to try, so Eko and I agreed that we would get one of everything.  The problem was that I meant one of each treat and Eko meant one of each bucket.  Luckily, Eko forgot his credit card so we didn't need a dump truck in order to carry out our purchase.  As we walked home I was pretty happy with our trip.  Little did I know that to top off our day we would get to see where the Red Sox eat their pre-game meals!
That's right, Boston. That. just. happened.
On our way back to the hotel, Eko and I took a slight detour to walk down Newbury Street.  It is a very cool area with a ton of shops, a number of which I hear are dog friendly.  We will definitely have to take another trip sometime this week.  Tomorrow we are going to head outside of the city to check out a few readers recommended spots in Medford and Cambridge.  If you know any pet-friendly places in the area, be sure to send them to us.  And have I mentioned you can follow our antics in real time on Twitter @WillandEko?
Time to rest up, tomorrow is another day of adventure and another day of Red Sox jokes!
Turns out that beauty sleep ain't that beautiful