The new pup (we have a name, but I'm not telling until tomorrow!) stole the show this past week. My time and focus have been largely spent on her. I've done my best to involve Eko in everything (he especially enjoys the extra treats) and despite the trying circumstances Eko has been a huge help with the pup. He even helped me pick up dog food that wasn't for him!
Well, the food in the bag wasn't for him, but Eko was content to clean up after a spill
To honor Eko's efforts I designated yesterday "Eko Appreciation Day" and while the pup slept we went out for a serious romp.
It was just me, Eko and the open trail. Chasing the pup is fun, but I could see Eko was happy to cut loose and turn on the afterburners
Did I say happy? I mean really happy…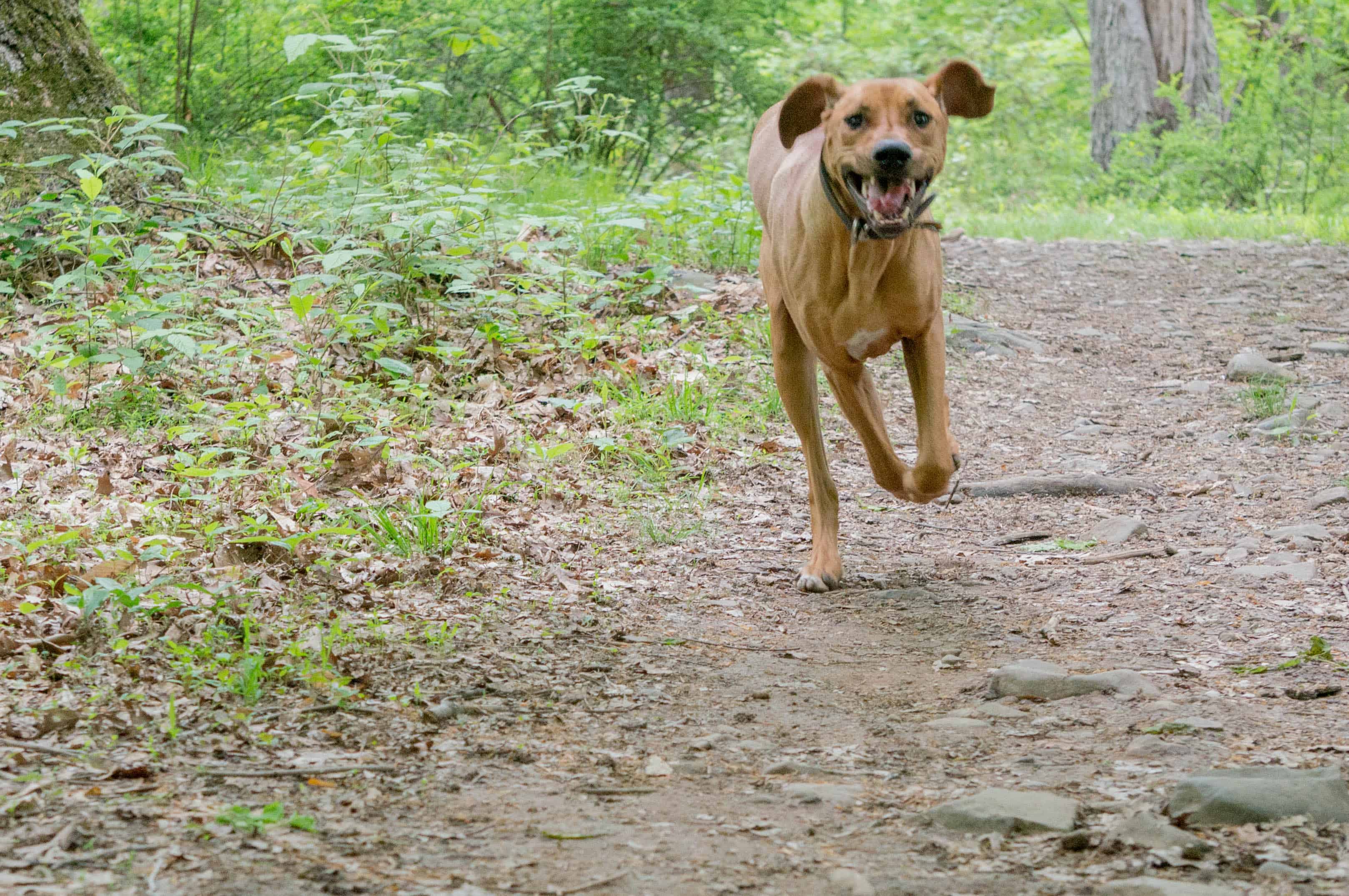 Really, really, happy!
Jumping for joy
Over the coming months, raising and training baby girl puppy is going to absorb most of my time. Eko will be right there with me as assistant teacher, so I need to make sure he gets the appreciation and individual attention he deserves. And I'm sure he won't mind a few extra treats for his efforts either!