After much deliberation and research, I finally decided this past weekend that the time was right to carve our pet-themed pumpkins.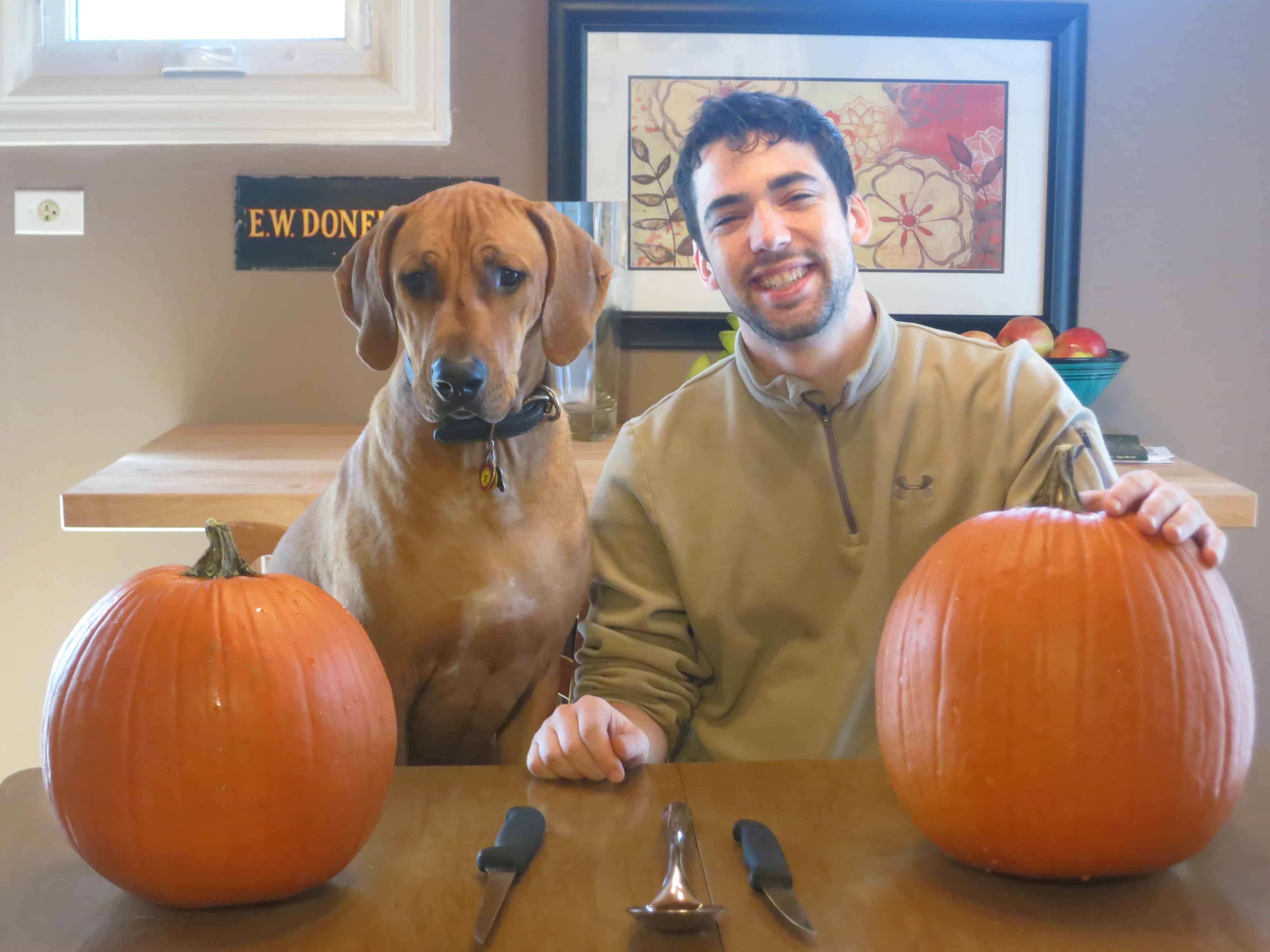 One man. One dog. One mission: awesome pumpkins!
Some people say that carving pumpkins is an art, not a science – but I disagree.  I think it's a specific science – brain surgery – so Eko and I treated the process as such.  He was an excellent assistant.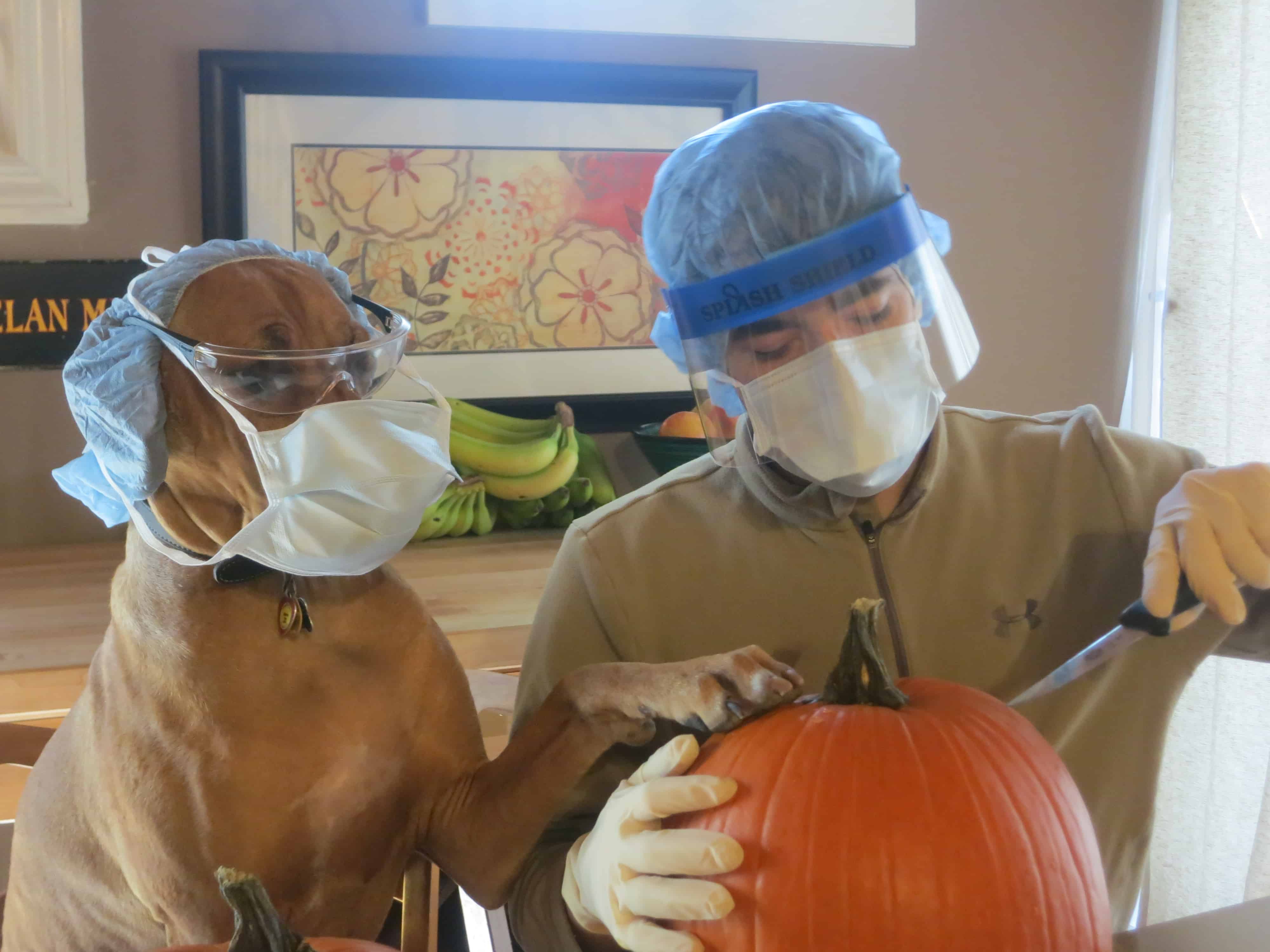 Scalpel – check.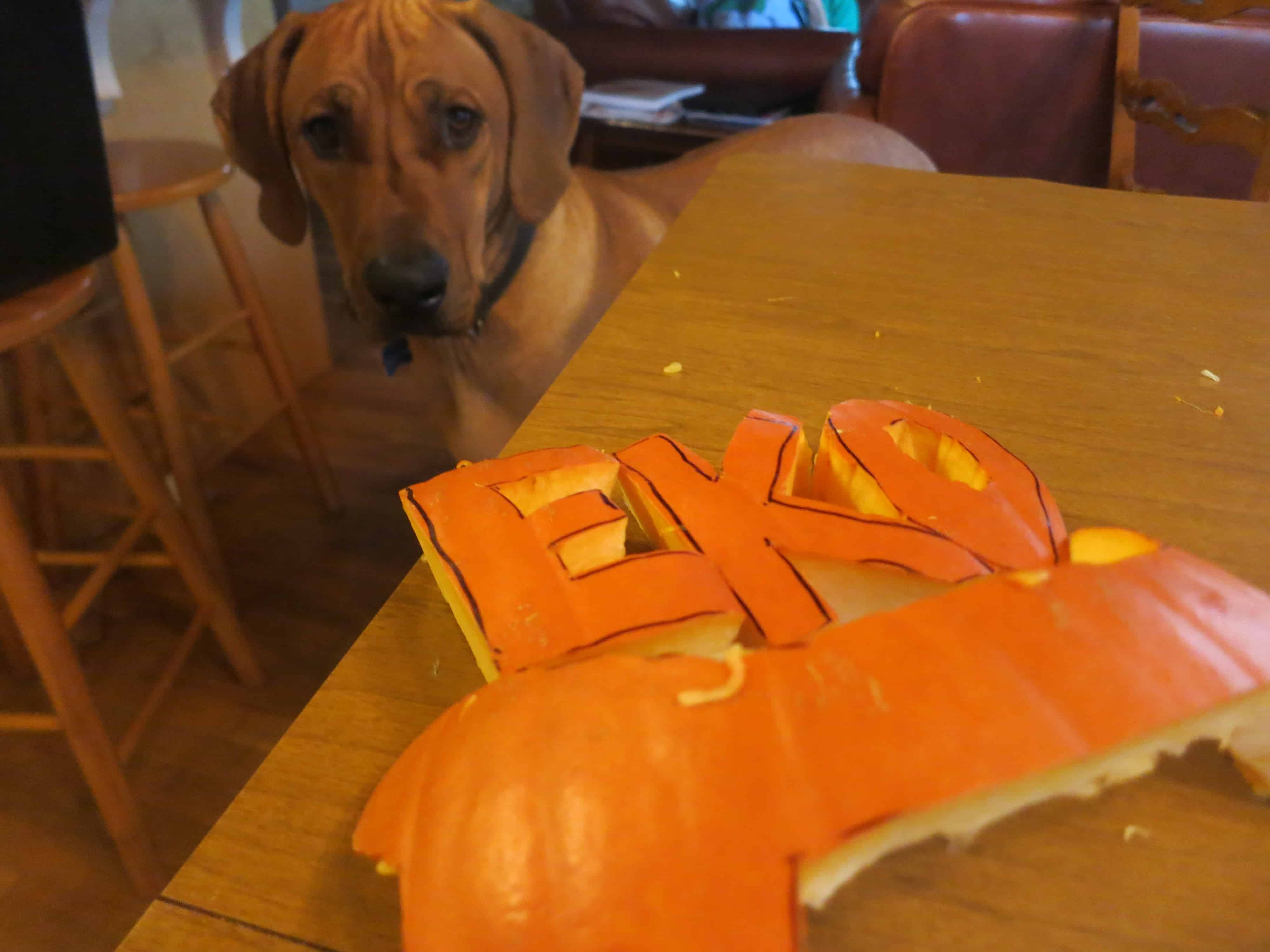 Eko scrubbed out early and had Emily help him carve his personalized pumpkin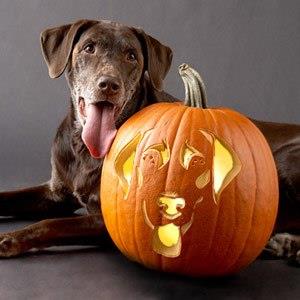 One of our readers, Evelyne, suggested I attempt to carve this masterpiece.  It is such a cool pumpkin and I agreed that it looked just like Eko. 
I dreamed of triumphantly carving the above pumpkin and proudly displaying it for all to bask in my glory.  Now, I have difficulty drawing stick figures, so I have NO IDEA what possessed me to think I could pull this off.  And much to no one's surprise, my version of this carving did not exactly play out as I hoped it would…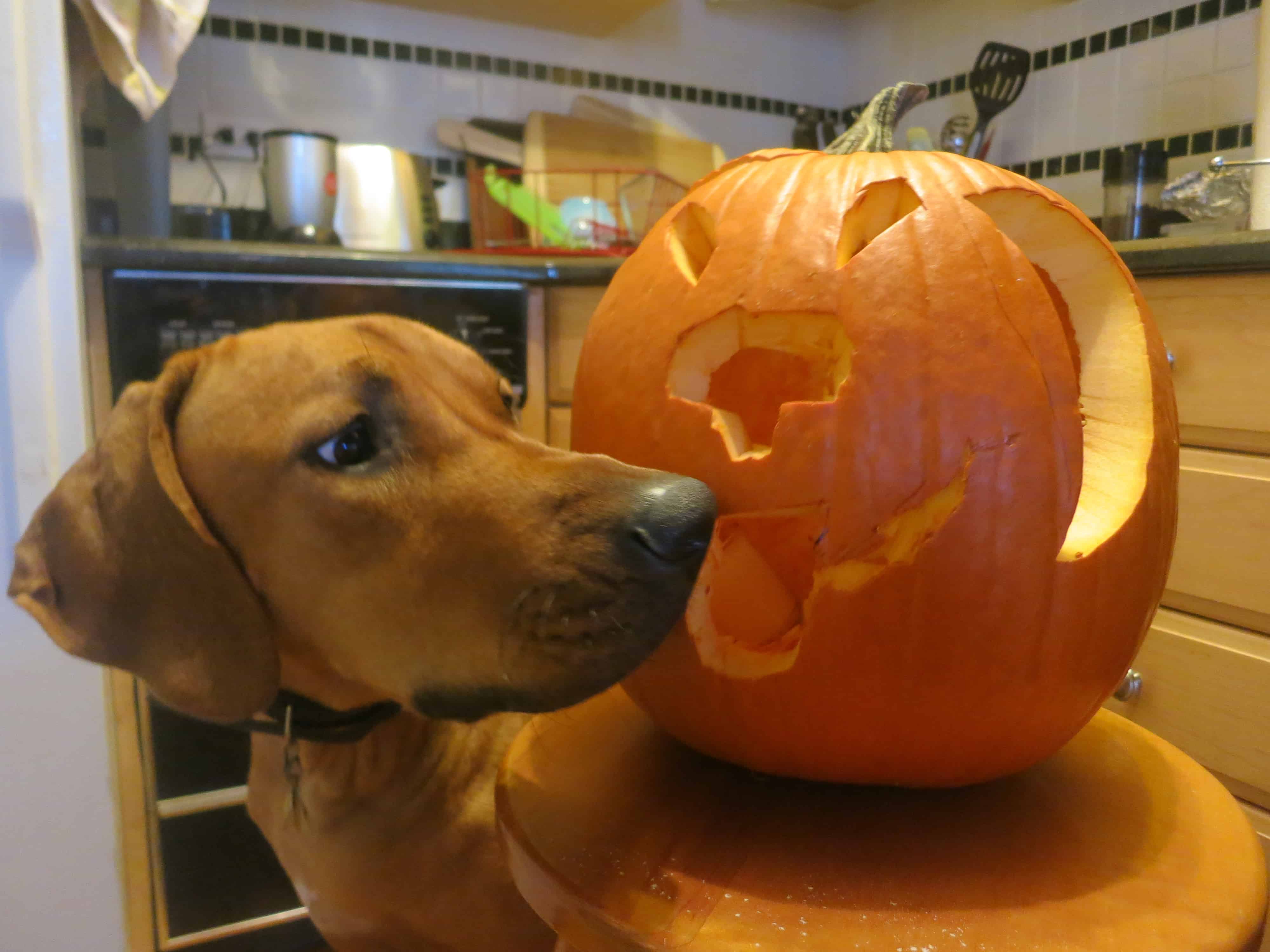 "ARE YOU SERIOUS, WILL!? THAT'S SUPPOSED TO BE ME!?"
What I carved may look more like Satan than Eko, but oh well, it was worth a shot!  Thanks Evelyne for the great suggestion – and sorry about my execution of it.  There is always next year!
Ready for Halloween!
Alright, I should probably get back to soothing Eko's ego and tell him I don't really think he looks like the pumpkin I carved.  To all our East Coast readers, hope you and your pets ride out the storm safely!