Depending on how crowded the dog beach gets, the walk from the car to the gate can be as far as a quarter mile. You know who has time for that? Not Eko. I don't remember exactly when it first happened, but one day while taking that long walk along the fence Eko just decided "Forget this." Ever since, this is how Eko gets into the beach:
"♫ I believe I can fly ♫"
It certainly beats walking all the way around
Eko leads the charge, I boost Penny and then I do my best to hop over without ripping my shorts. Usually the pups will romp themselves into exhaustion and then we leave the park through the gate.
However, on our last visit the beach happened to be particularly quiet. This meant Penny decided to relentlessly bother Eko. He was happy to romp for a while, but he could only take so much of his rambunctious sister.
Eko wanted to relax in the water. Penny wanted mayhem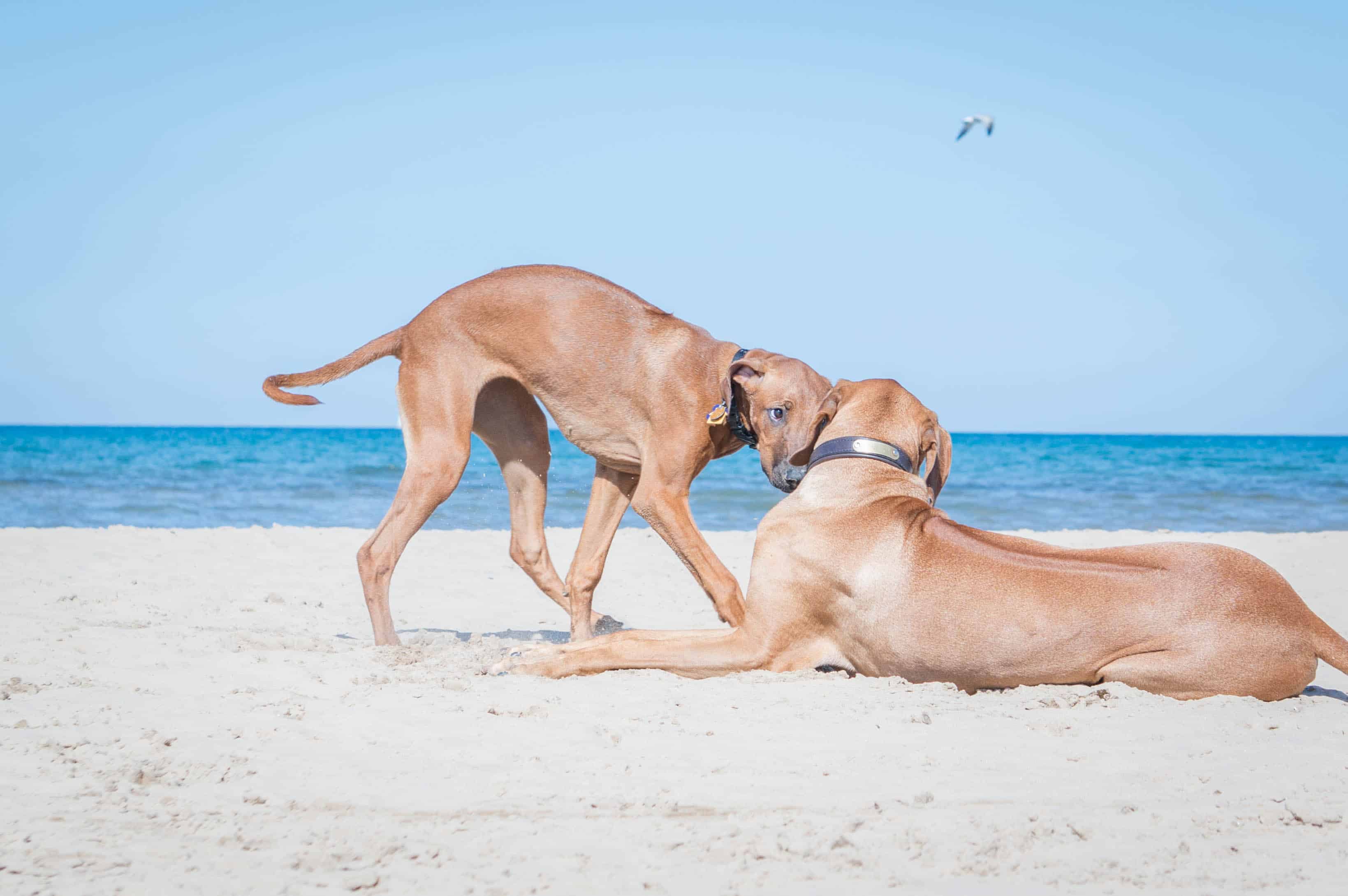 Eko wanted to sunbathe. Penny wanted more mayhem
Then out of nowhere Eko took off in a dead sprint with Penny hot on his heels. I thought Eko decided to play with Penny, but it turned out he was on a mission.
An escape mission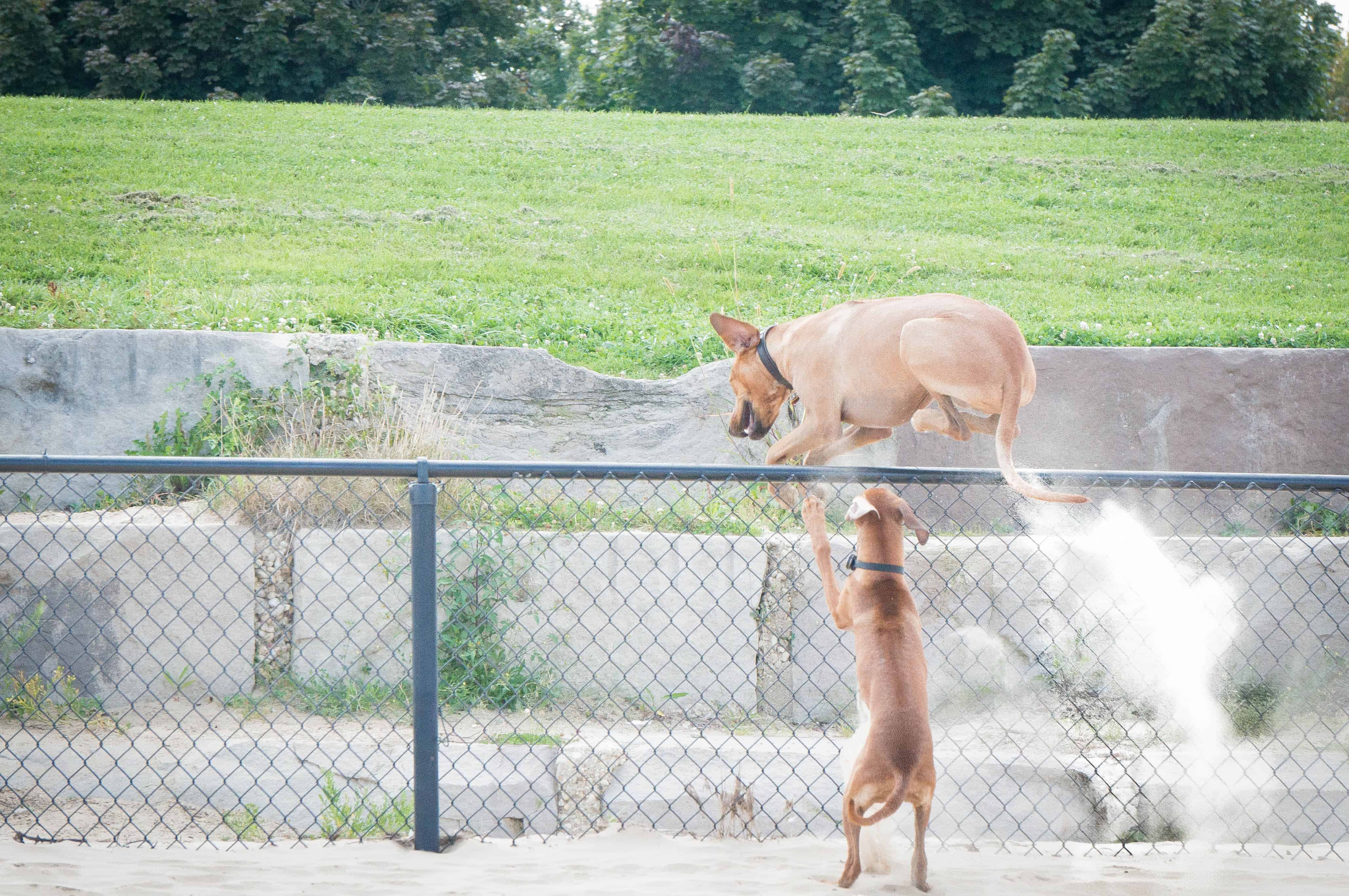 Eko smiled and left Penny in the dust
Penny looked like a center fielder watching a home run go over the wall
Penny could only stare in disbelief
Quite pleased with himself, and his successful mission, Eko turned around and politely sat down. It was clear it was time to go. I once again lifted Penny and lugged myself over the fence.
Eko should enjoy the victory while he can, I have a feeling that before long I'll be the only one who needs help over the fence!