To spiff up the background for our Christmas card Eko and I took a visit to a garden center a few miles north of us. Well, first I took Eko for a walk to relieve himself because I didn't want to ruin Christmas by bringing Eko into a forest with a full tank.
The nose knows, so I let Eko lead the way and sniff out the best tree
Eko dove headfirst into the job of finding us a tree
We found one tree that was too big, one too small and then one that was just right
I did the heavy lifting and Eko acted as management.  Somehow this is how  the jobs always seem to get divided between us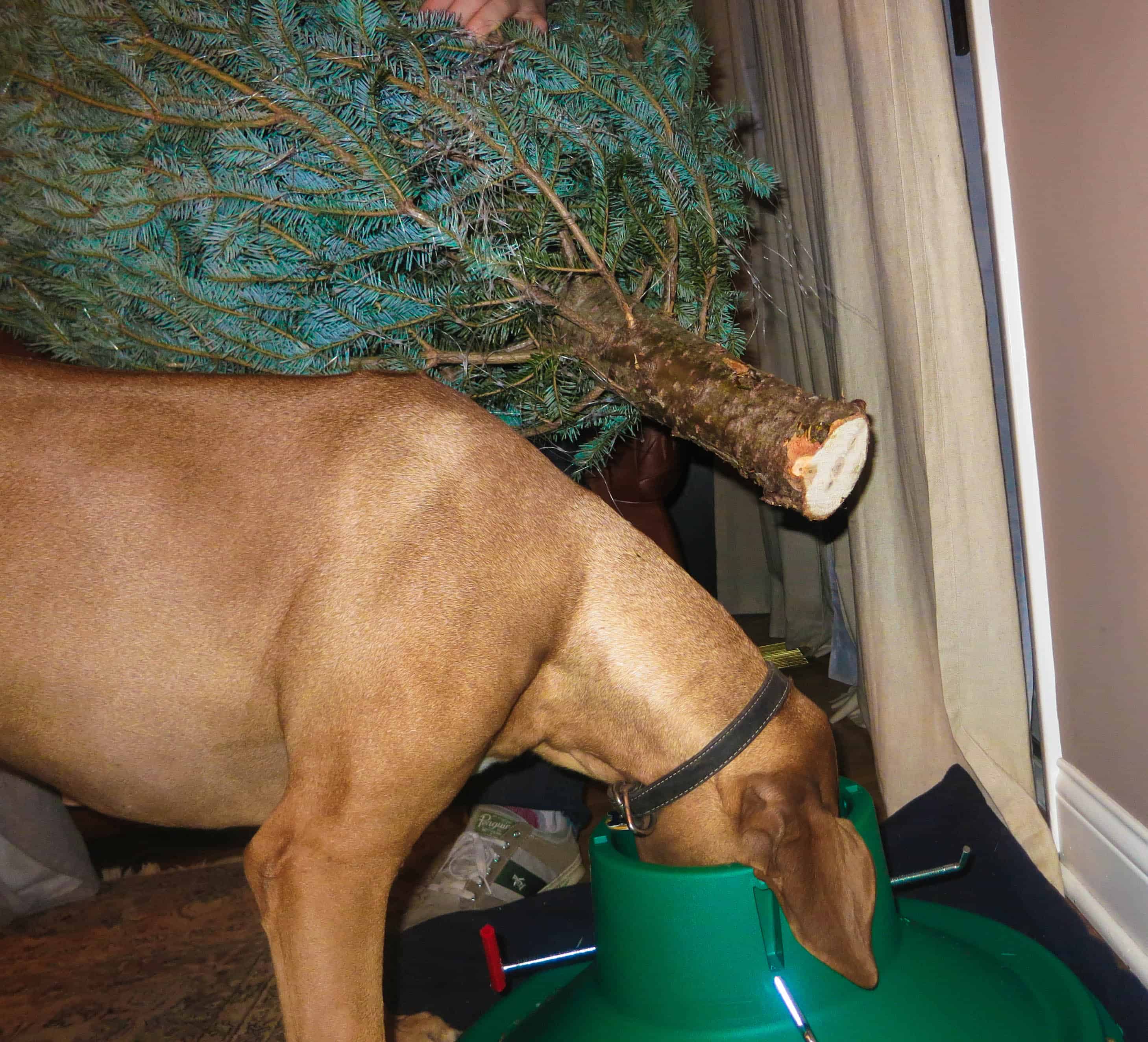 Eko checked our stand for any leaks 
Teamwork: I tightened the stand and Eko stuck his head in the middle of the tree.  Both were critical to our success…says Eko at least
Boom, we're in business!  Now we just have to wait for the tree to soak up some water and then we can set up lights and have the perfect backdrop for our Christmas card.  If you haven't picked up a tree yet, I highly recommend bringing your pup with you.  The customers and employees both got a kick out of Eko weaving through the trees and Eko obviously had a blast.
For our next trick we will hopefully keep Eko from knocking the tree over!