After bounding through the snow for an hour, Eko decided to check out the appeal of ice fishing.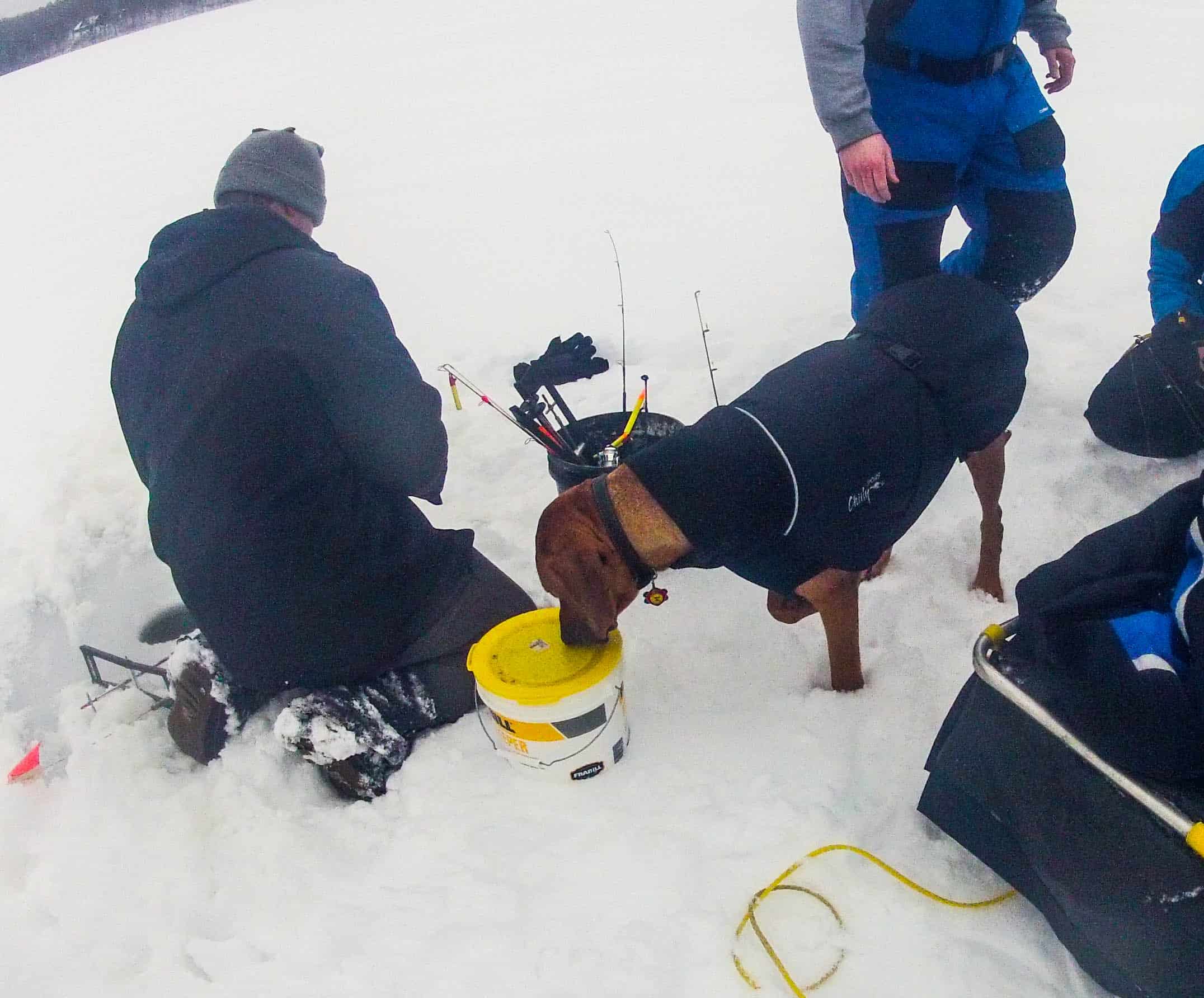 Not surprisingly, Eko went straight for the bait, but the minnows were somewhat less interested in being friends than Eko was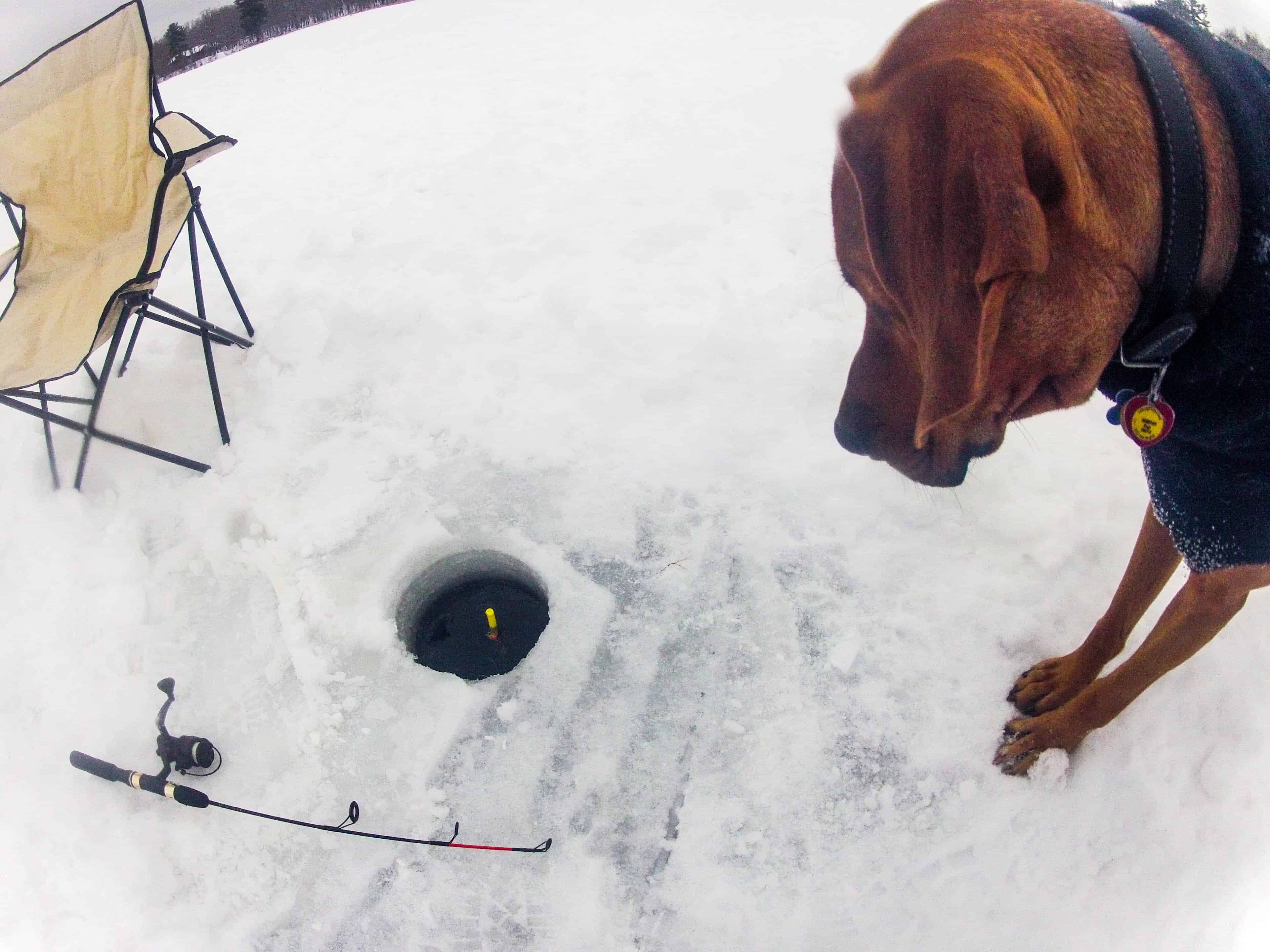 Next, Eko tried to discern exactly what all the fuss about these holes was about
"Hey, fish, don't make me come down there!"
"Humans have a very strange definition of fun.  Let's play!"
Eko quickly lost interest in sitting next to some ice holes, and the humans weren't too far behind.  We cleared off some snow and Eko refereed a game of boot hockey.
I only snagged one crummy photo of hockey, but the good news is that I have some fun video of Eko in action that I will post Friday
Eko was having a blast, but I could tell he was freezing his paws off when, in very un-Eko-like fashion, he whined to go INSIDE.  After warming up during lunch, Eko was eager to go back outside with us for a cross-country skiing trek.  It would have been too much of a beating on his paws, but luckily I had our secret weapon!  As many people noticed, there was something missing from yesterday's post…
"C'mon, do I have to wear these boots?"
All our practice with the dog boots in Chicago finally paid off!  Once out the door, Eko happily dashed alongside our expedition.  Not only did the boots keep Eko's paws warm for the long trip, they also protected him from getting cut by the skis when he would run next to me
Eko was so confident in his boots that I spent most of the trip looking at his rear end.  This was my first time ever cross country skiing, so for a change Eko got to watch me struggle in a pair of unfamiliar boots!
I have seen Eko sleep pretty hard before, but after a day of romping, hockey and skiing Eko was absolutely knocked out for about fifteen hours
We didn't catch a single fish all weekend, but thanks to Eko, our trip was a huge success!  Dogs just make everything more fun.  I thought our days of romping in the snow were over, but it looks like winter followed us back from Minnesota.  The snow is coming down hard in Chicago, which can only mean one thing, time to play!
We're off, but can't wait to share the video from the trip on Friday.