It's that time of year again.  Even if you don't follow sports, it is tough to avoid the hoopla – in your office, at home or on tv – surrounding March Madness.  Every March I spend hours agonizing over picking the perfect bracket for the NCAA Men's Basketball National Championship and EVERY March my bracket is terrible.  This year however I have a secret weapon.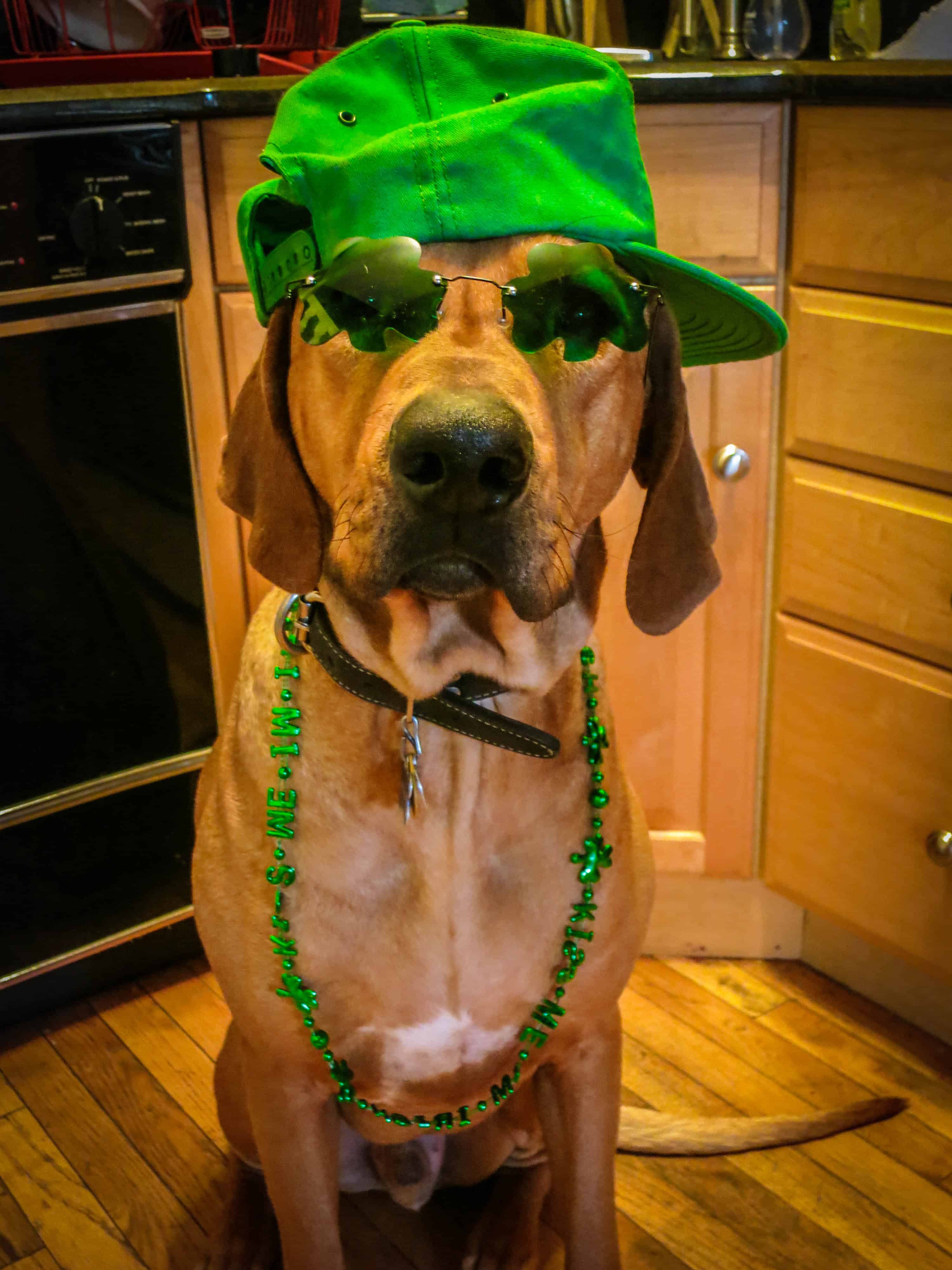 "You rang?"
Eko has always been my lucky charm, so I figured it was only fitting that he pick my bracket for me.  I mean, if an octopus correctly predicted the outcome of the World Cup, a little old college basketball tournament should be no problem for Eko.  In order to get the most accurate predictions possible, I set up a very scientific method for how Eko would choose his bracket.
I first wrote each team's name on a piece of paper (yes, I know I have the handwriting of a pre-schooler).  Then I placed a treat next to each one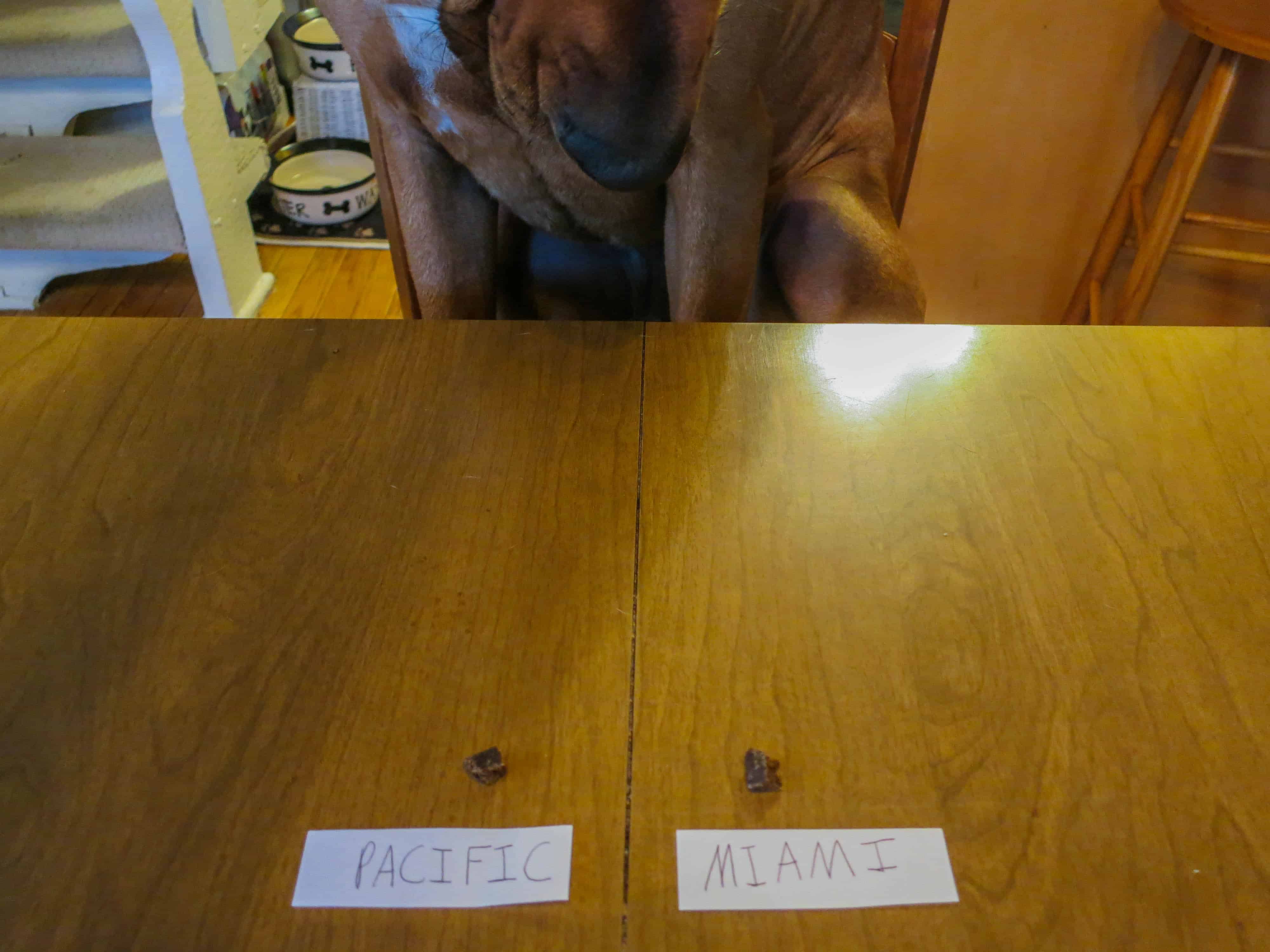 Next, Eko examined his choices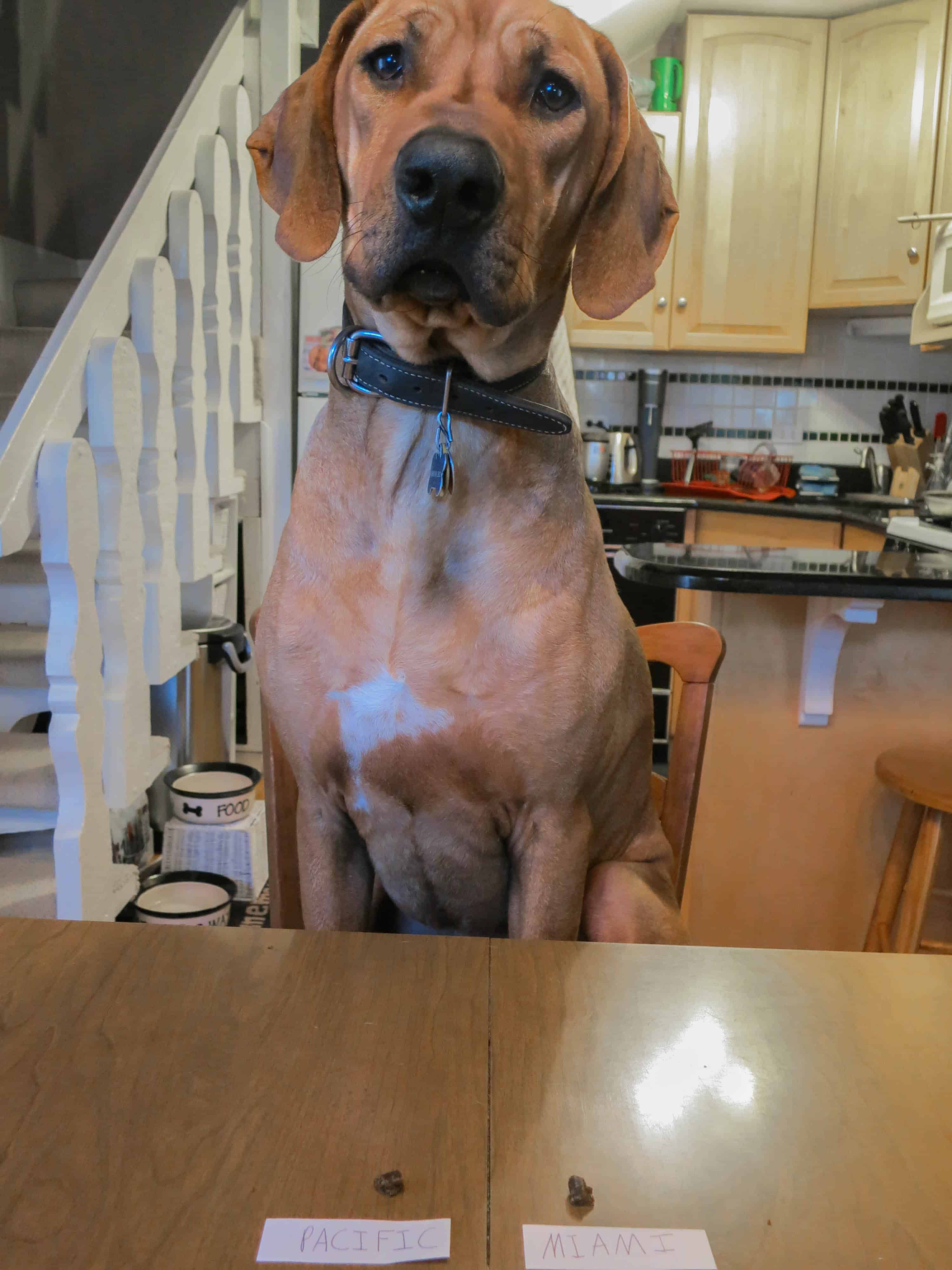 Then, after much contemplation, Eko made his choice
Miami it is!
Eko accidentally took part of the experiment with his treat, but hey, mistakes happen when you're doing science
Eko was more than happy to help me pick teams over the past few days.  Things went well, with one MAJOR exception.  Eko picked against my alma mater in the first round!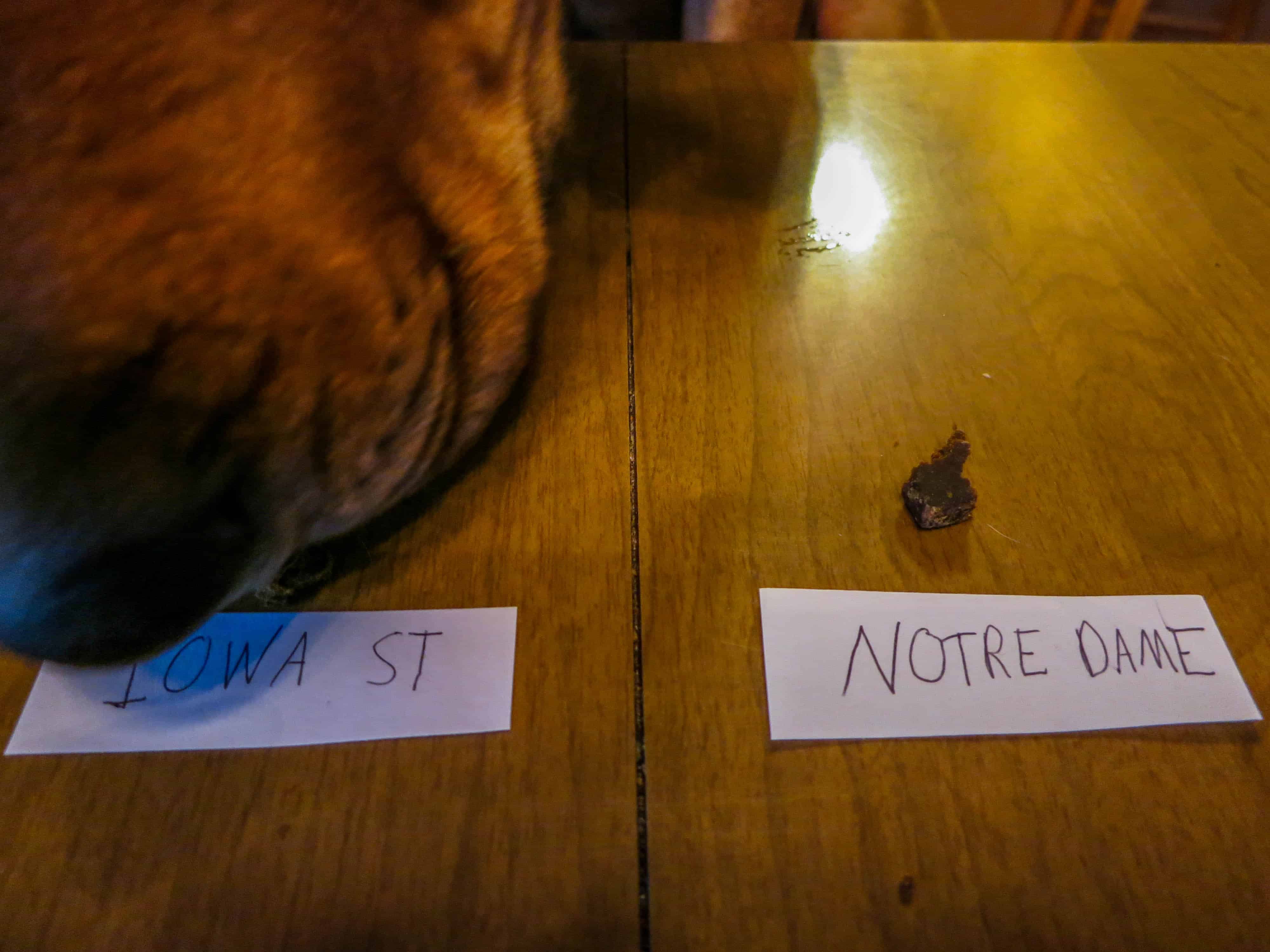 Eko, how could you!?  I even tried to rig it by putting a bigger treat on the Notre Dame side.  Oh well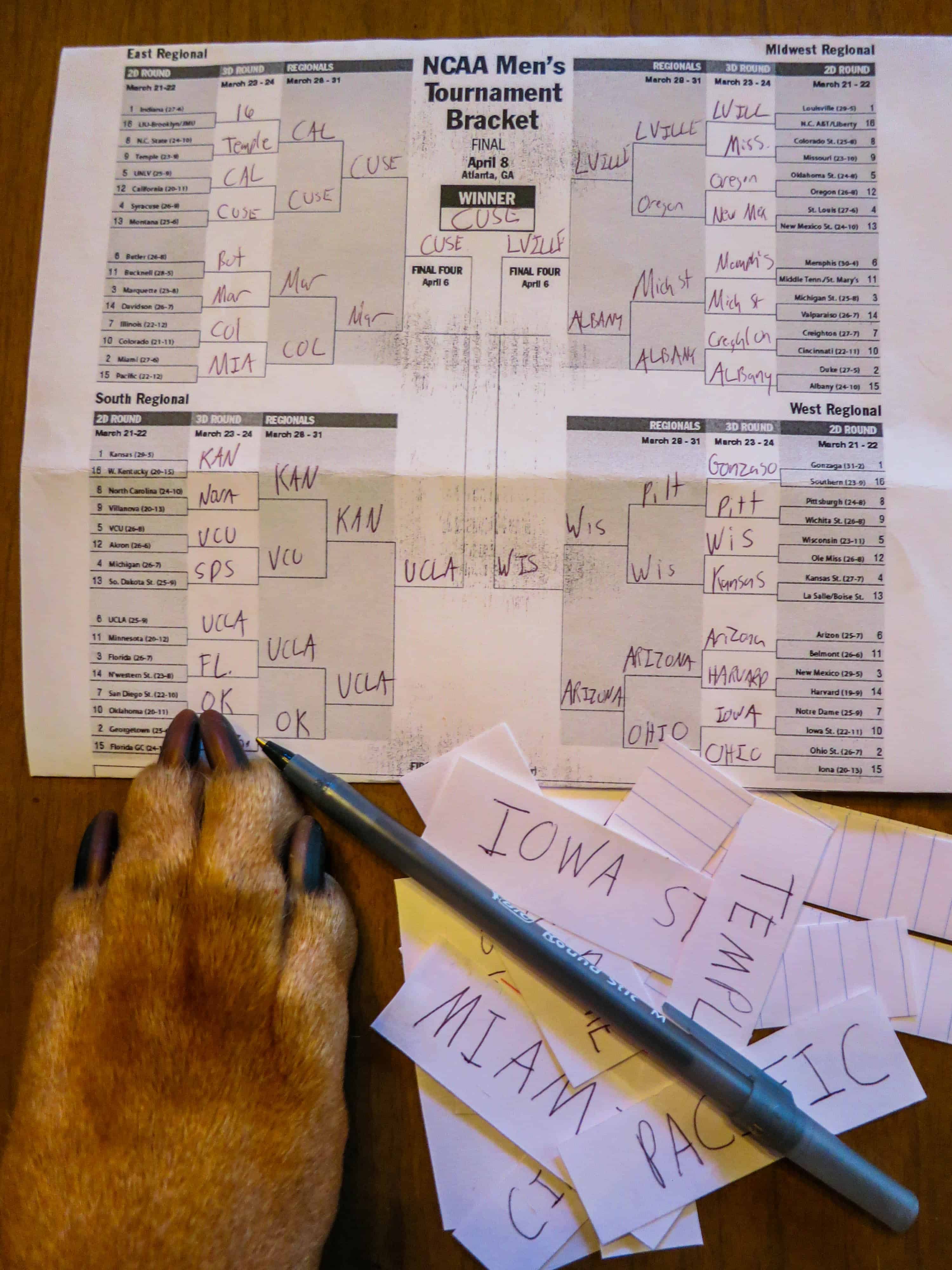 Here's the final result of the official Mr. Eko 2013 March Madness Bracket
As it stands, Eko has Syracuse beating Wisconsin for the title.  I think he made some questionable choices, but I also lose my pool every year to kids who pick teams based on uniform color, so what do I know?  Look for Eko and me on ESPN next month for the segment, "Dog Picks Perfect Bracket!"