We have had plenty of guests at my apartment, but until this past weekend all of them had been of the two-legged variety.  My friend Rachel had a wedding on Saturday, so I offered to watch her dog Riley for the weekend.  I know I want to get Eko a little sister sometime in the future, so this weekend was a good opportunity to see how he would handle sharing the apartment with another dog.
Rachel dropped Riley off Friday afternoon and it took a while for both pups to settle down.
Eko of course assumed the bed Rachel brought over was for him.  Riley obviously disagreed
While Eko puzzled as to why Rachel brought him such a small bed, Riley implored me to help her kick him off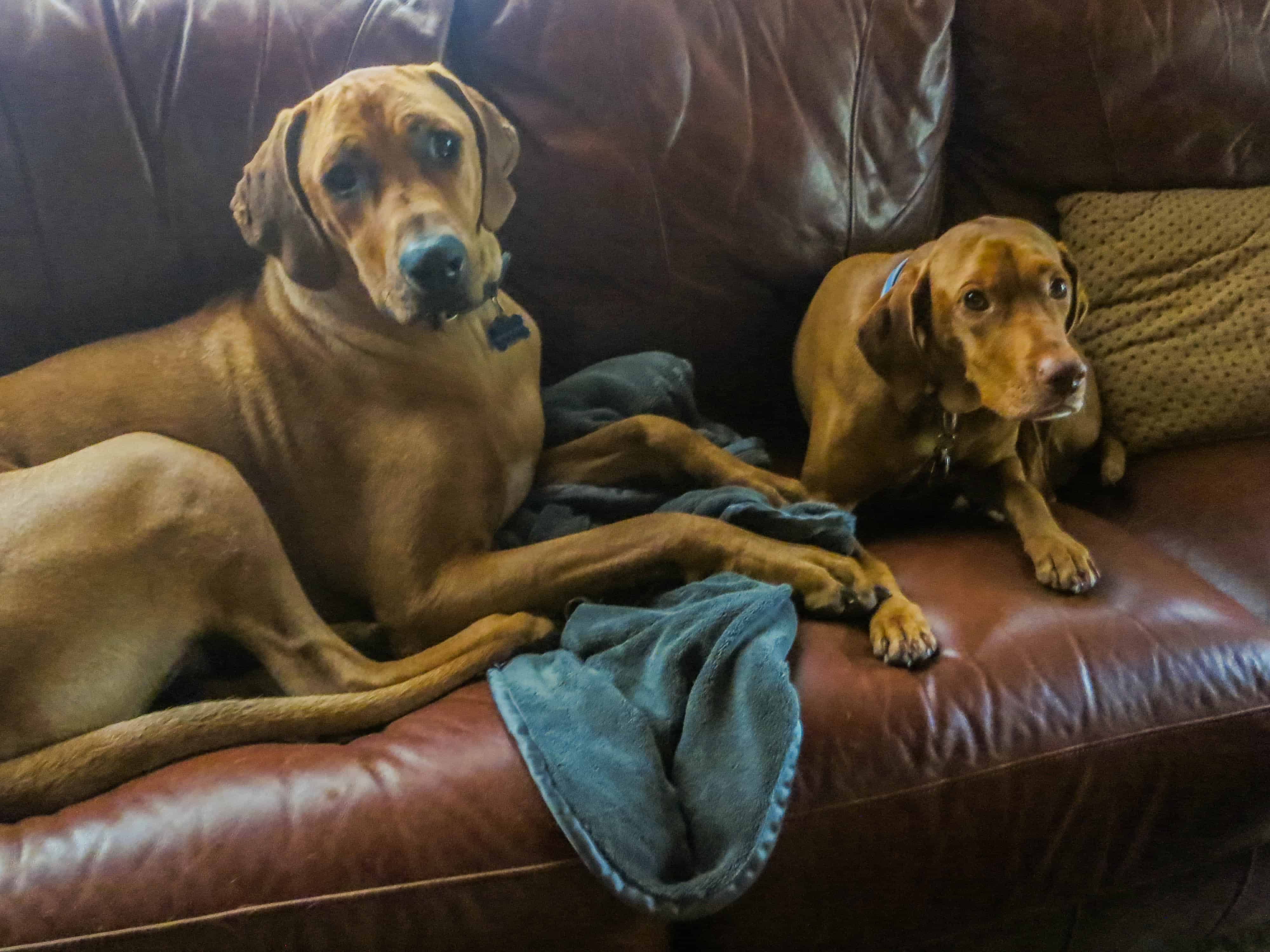 Eventually the two agreed to a truce and settled down.  Not long after I felt a familiar stare – it felt even stronger than usual.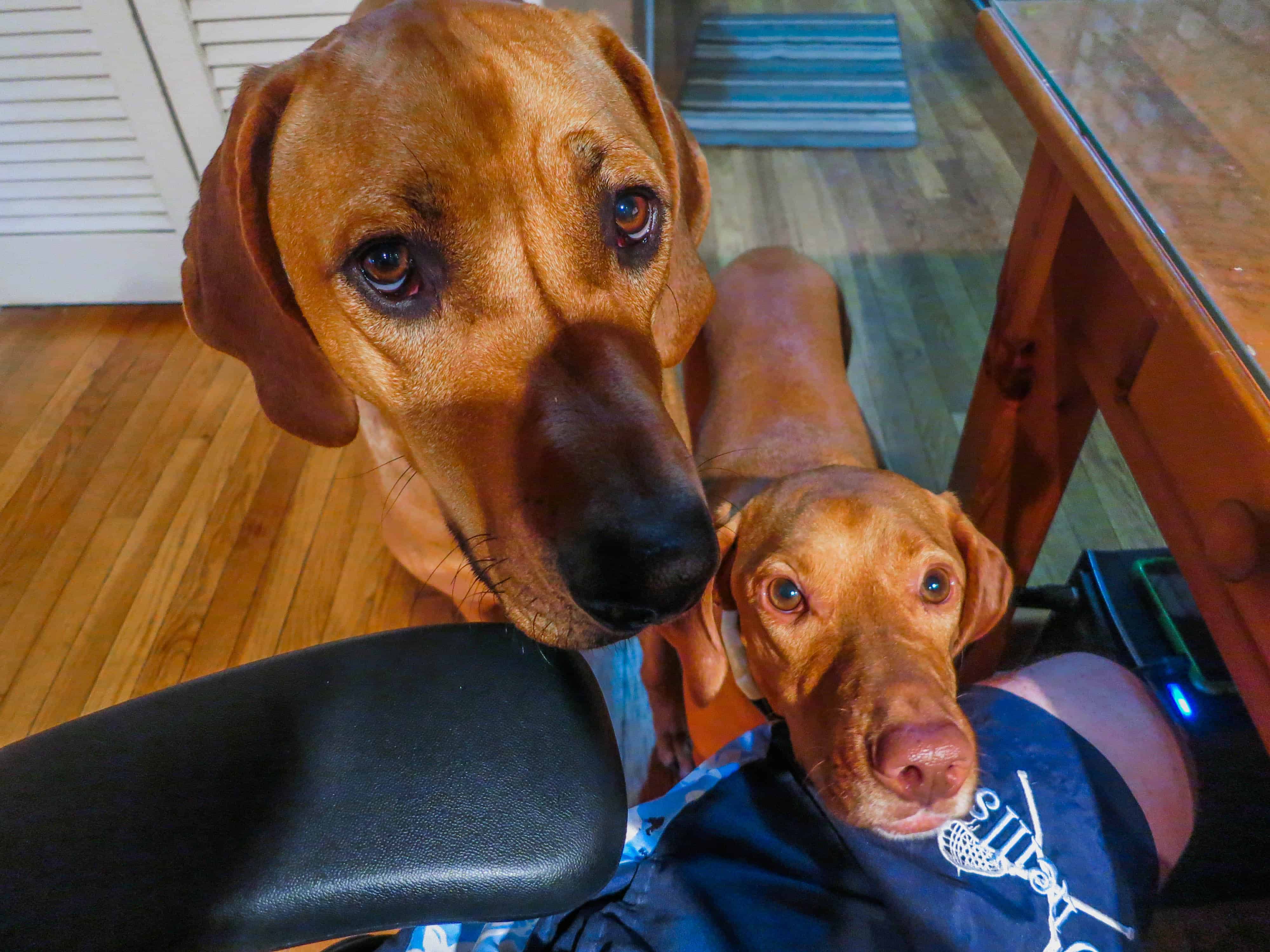 Double trouble. Eko taught Riley the strategy to get me out of my chair and the two of them made it quite clear that we should go outside
I was powerless to resist, so the three of us headed up to the dog beach for a romp.  It was a great way for Riley to run off some of the anxiety of Rachel leaving and it helped ensure that we would all get a good night's sleep!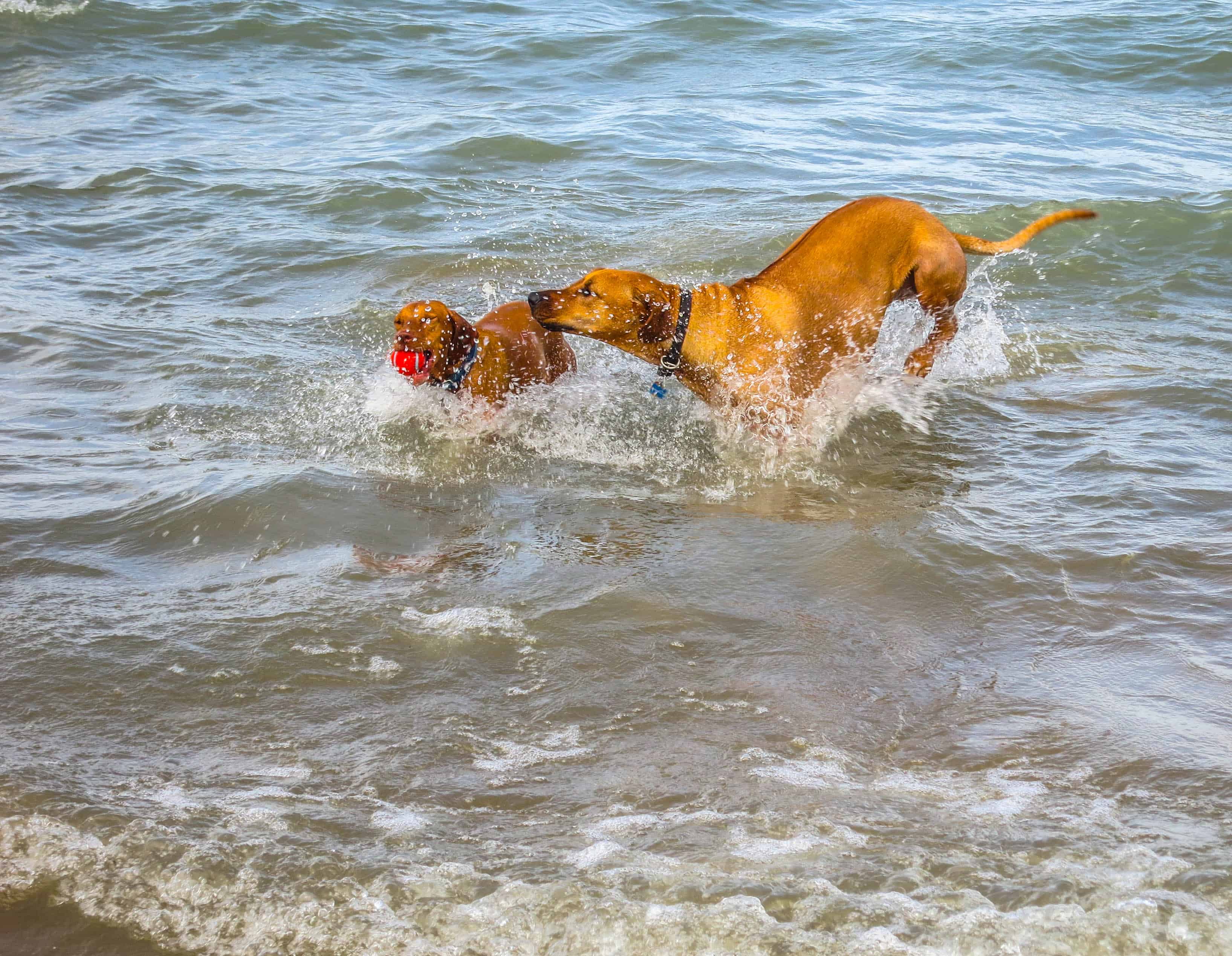 Riley also learned to hold onto her ball for dear life when at the beach with the Windy City Bandit
Before our trip to the beach the couch-sharing between Eko and Riley was a neutral affair, but when we got home the two hopped up together and curled up right next to each other.  They even left room for me!
They were sleeping comfortably until someone had to get up and take a photo – hence the "are you serious right now?" faces
The rest of the weekend was a success and Eko and Riley had a blast.  It was fun having an extra pup around – although I still have some work to do to master the art of two-dog-walking.  I'm not ready for another dog just yet, but I'm glad to know that Eko would enjoy the company!