By this point in my life, I should know better than to open my big mouth.  I was just telling someone how much I loved the mild fall we're having here, and not four hours later it starts snowing.
Eko enjoyed watching the first flurries of the season
Up until this week, Eko the blanket monster has kept warm with just blankets. But now that colder weather is here to stay, blankets alone just won't do.
Eko loves Emily, and while this photo may look lovey-dovey, Eko is really jockeying for space.  Why?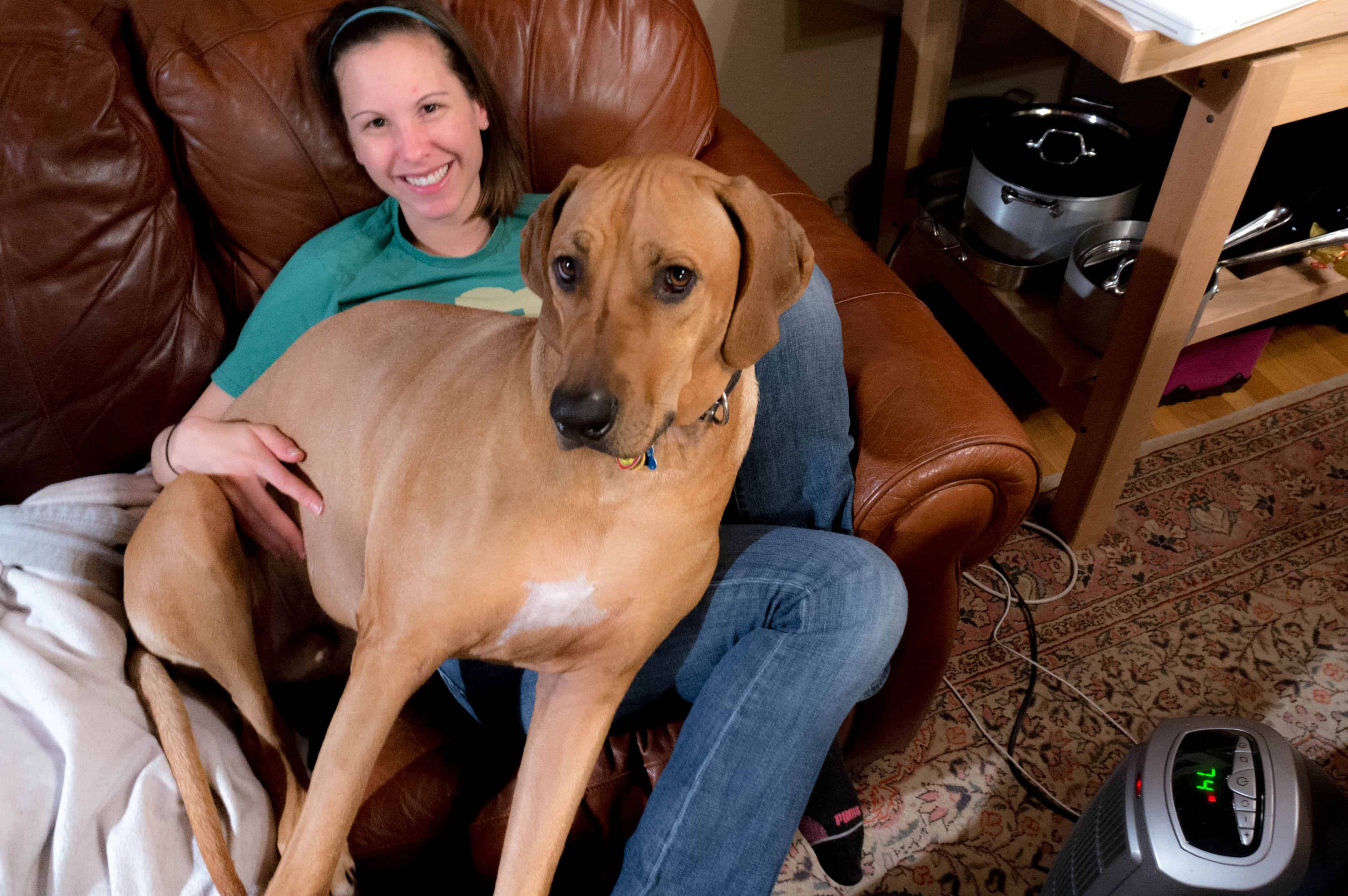 Because he always has to be closest to his winter pacifier, the space heater
For the most part, it's warmer, cheaper and easier for me to use a space heater during the day.  Actually, it's always warmer and cheaper, but it's never easier. Because this is what happens when I bring the space heater by my desk…
"And just what do you think you're doing over here, Will?"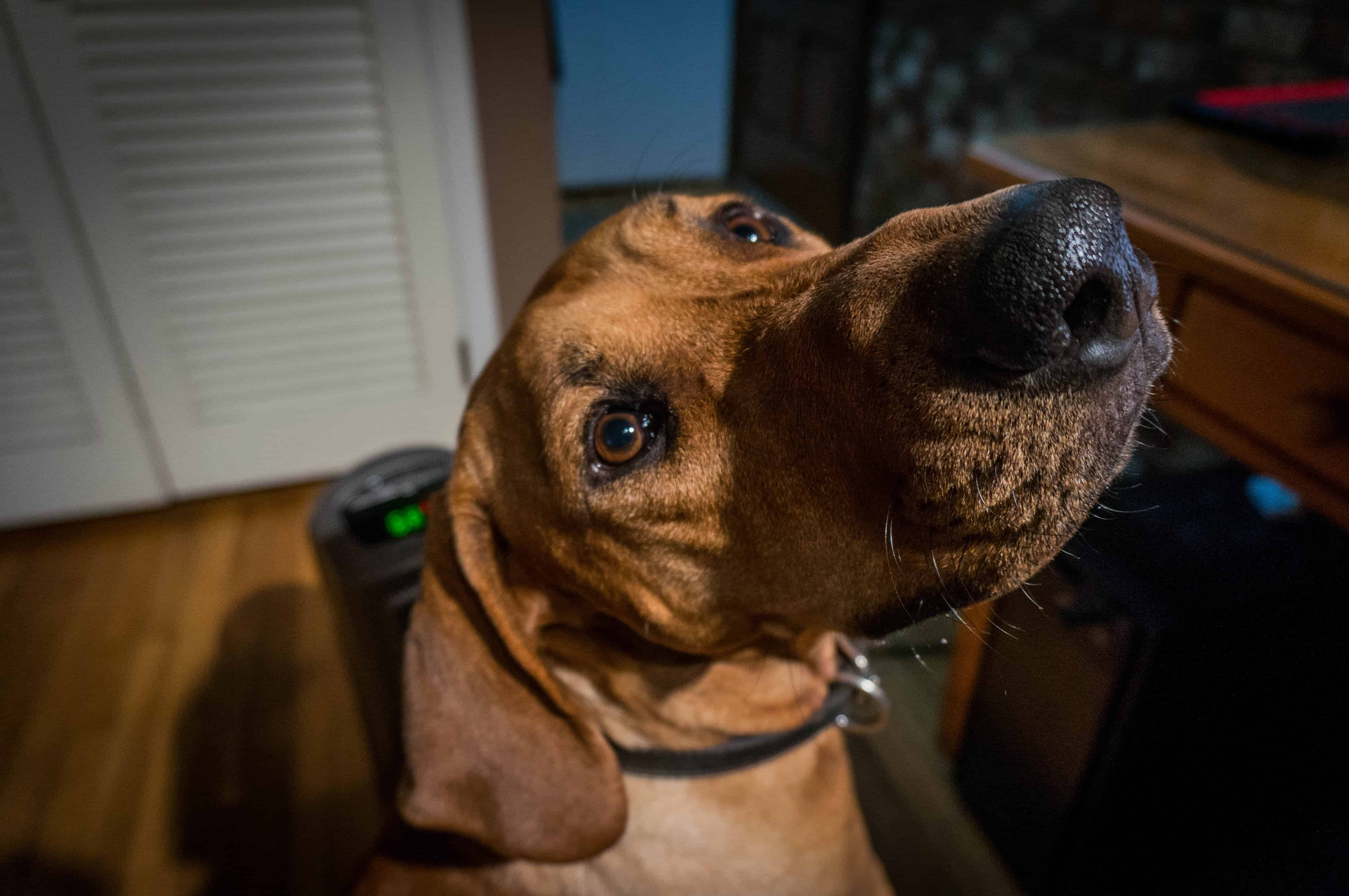 I sit on a rolling chair, so Eko has learned to nudge me over so that he can plant himself right in front of the heater
Dogs are no fools, they know that if we like something, there is a good chance they will like it too.  Now that Eko knows how nice the space heater is, there's no getting around him using it.  The nice part though is that I know if I put his winter pacifier in front of the couch…
He's fast asleep in no time
As for me?  I guess I'll be wearing a lot of extra sweaters this winter.