One of the reasons I got a second dog was so Eko could have a permanent playmate, partner and pal. I couldn't be happier with how things are going. I love when Penny and Eko play or snuggle up together without any effort or contrivance on my part. So yesterday when I took the two out on the patio I figured it would be a glorious romp in the sun. I eased into a patio chair and waited for the show to start.
Eko flopped to the ground. Penny lazily chewed a stick from the side of her mouth. All that was missing was a tumbleweed
I knew both pups had energy to burn, but neither of them showed any signs of life. At which point I looked at myself lounging with my feet up. Hi, I'm Will. And I'm a hypocrite.
Dogs are the most social of companions, they're the ones who notice our every subtle change in mood and expression. Of course they picked up on my attitude and adopted it! A symphony needs a conductor when it's time to play and the same is true for pups. So I picked up my baton and called the players to the stage.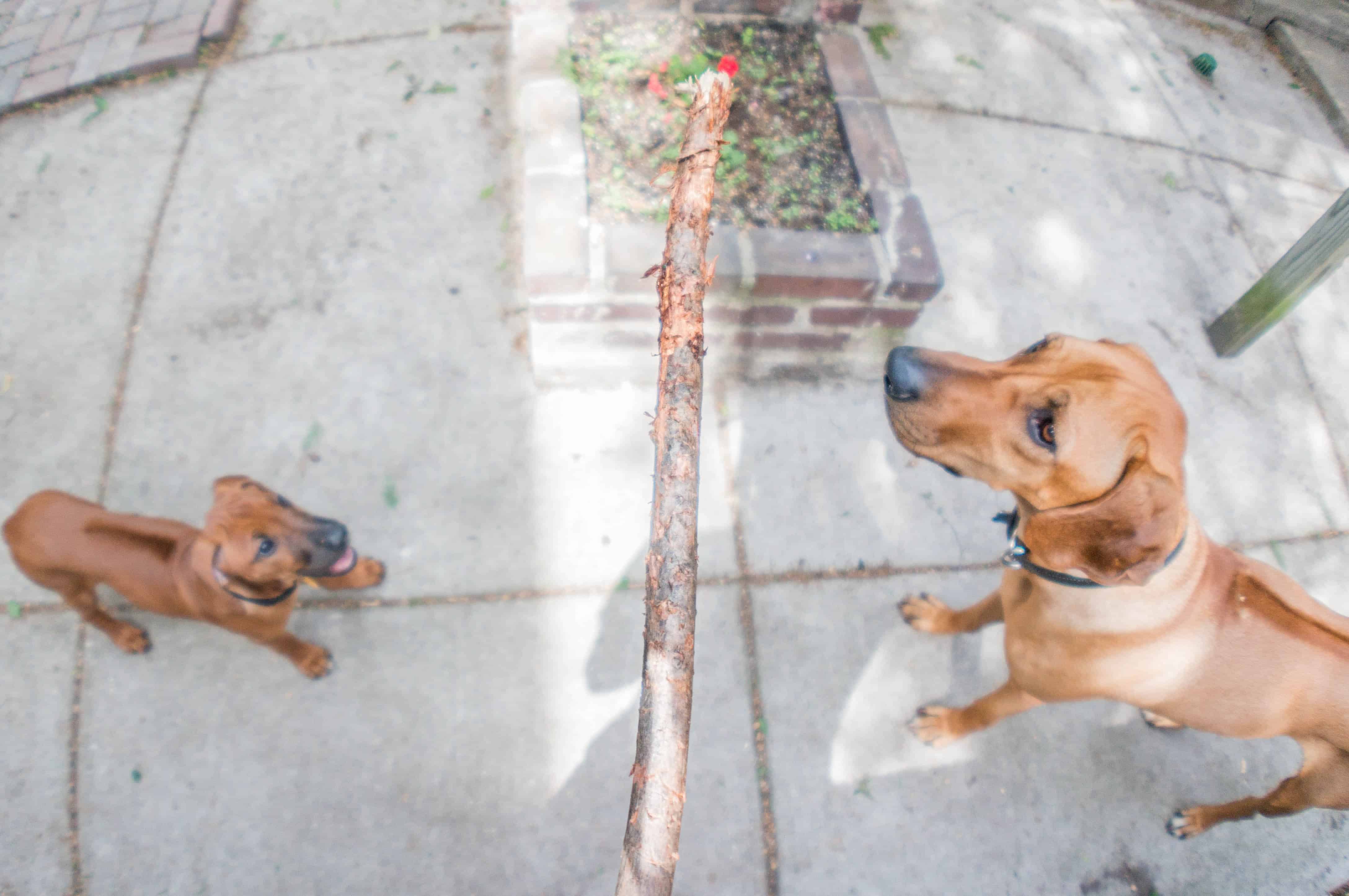 As soon as I got up, so did the pups. And when I signaled Penny…
She rose to the occasion!
When Penny was unable to reach a higher note, I called in the more experienced player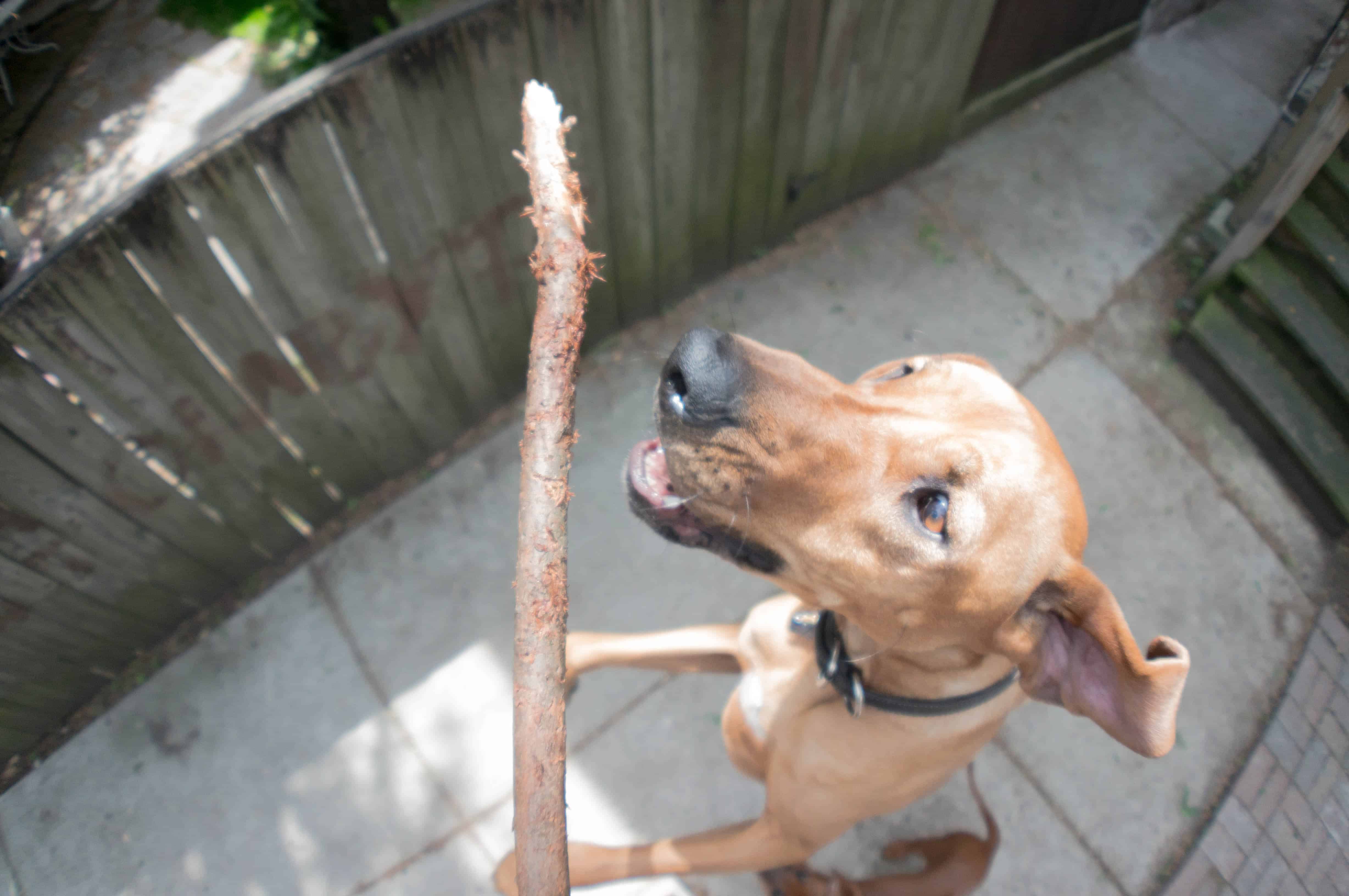 This guy knows how to crescendo
In no time at all the orchestra was playing together in harmony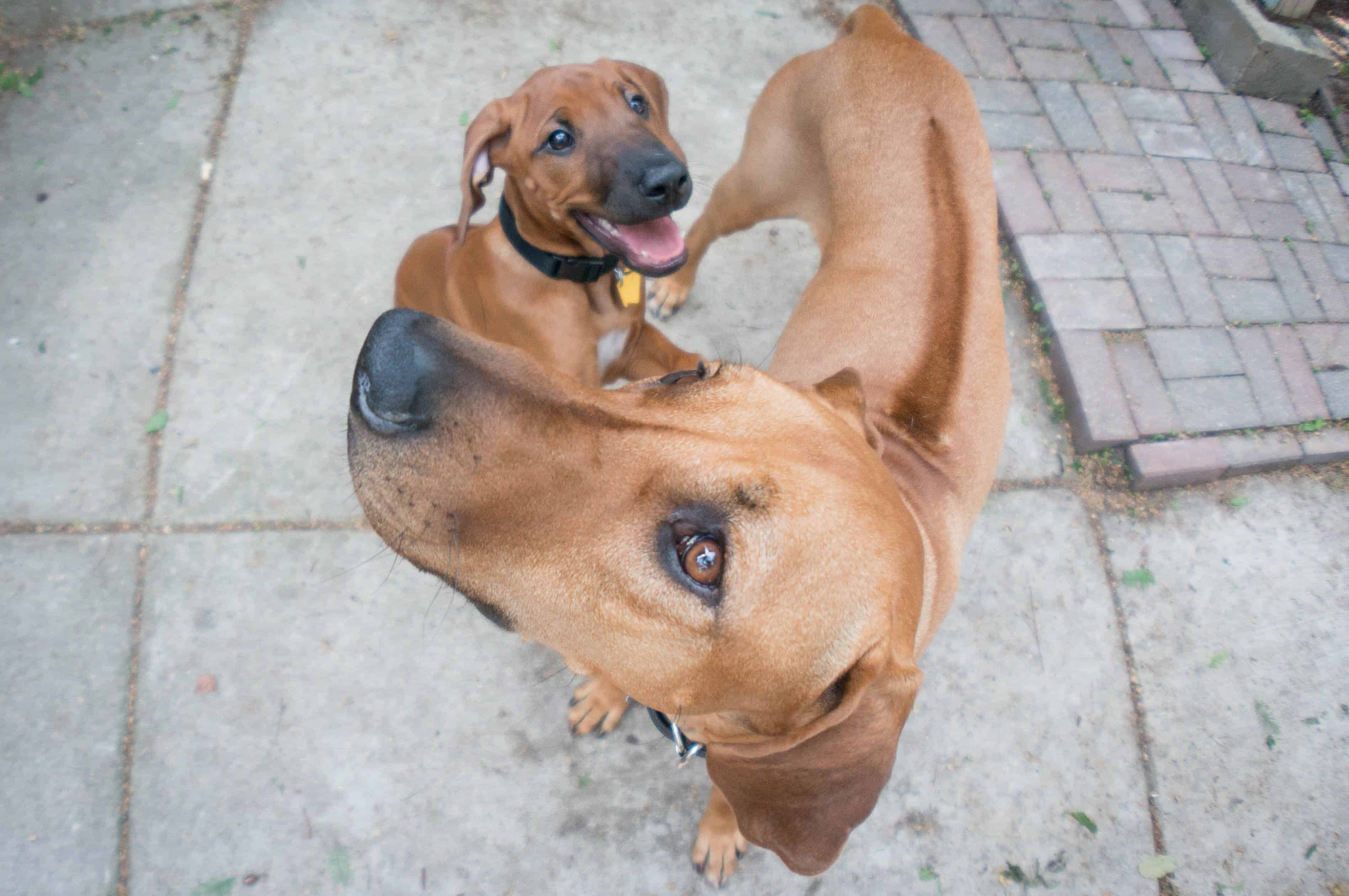 Bravo! Take a bow!
I'm glad Eko and Penny have each other, but I also appreciated the reminder as to what my responsibilities are as Human-in-Chief. I should never ask something of my pups that I'm not also willing to lead them through myself!