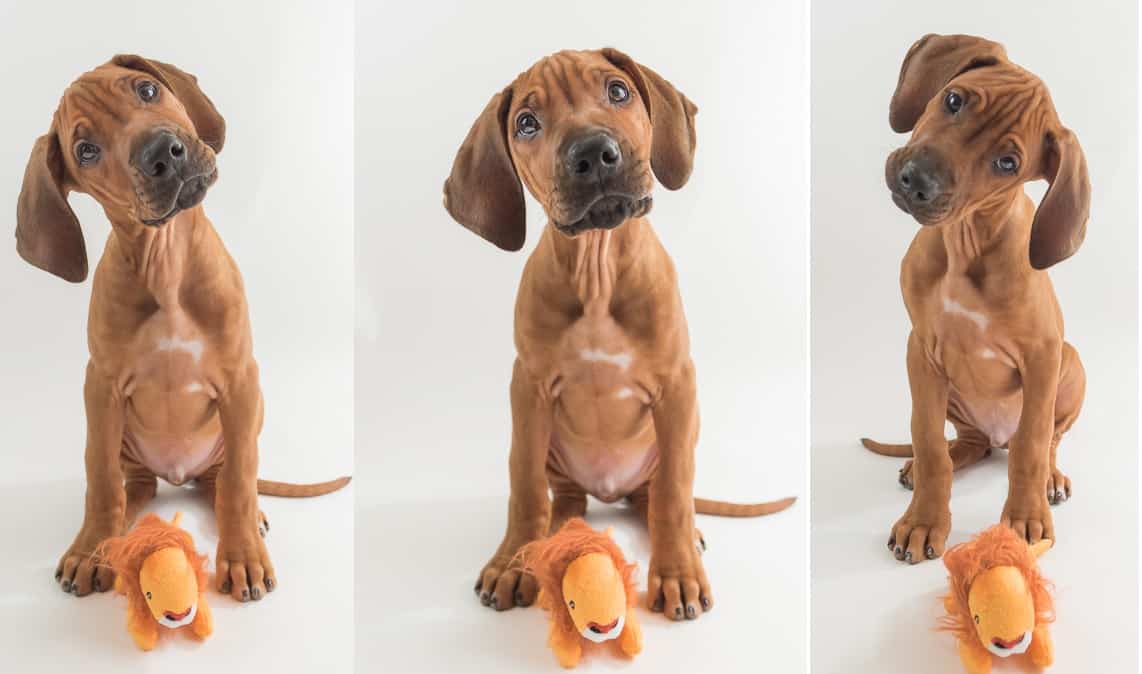 For introductory/general questions about the breed, Wikipedia and the AKC both offer a solid overview of the breed history and standards. The Rhodesian Ridgeback Club of the United Status (RRCUS) also has a couple helpful guides on preparation and choosing the right dog. For a closer look of what day to day life with a Ridgeback looks like you can check out my videos here and here.
Okay, so you've done your homework. You're ready for the challenges of having a Ridgeback. You're eager to invest the time and effort it takes to reap the wonderful rewards. Great! Now what?
More homework! I know, I know. You came here for a dog, not a degree. But trust me – this is important. There are a ton of pitfalls when it comes to finding a Ridgeback. RRCUS lists some of the most common ones here. Memorize that list by heart.
Everything you love about these dogs is the result of ethical breeders who through careful and loving devotion help Ridgebacks remain healthy and robust. RRCUS is a collection of such breeders and their website is a great resource and a perfect place to start your journey.
I began my search for each of my three Ridgebacks with the Rhodesian Ridgeback Rescue – the official rescue of RRCUS. In each case there wasn't a dog available or I couldn't meet the requirements of the available pups in my home. The Ridgeback network is great and the RRR actually connected me with the breeder where I got Eko. Even though I haven't matched with one of their dogs, I like to donate to RRR whenever I get a dog because they do such awesome work. I highly recommend you check them out.
If you decide a puppy is the right fit for your family, I always suggest people start their search with the RRCUS Breeder Directory. Avoid any and all websites which let you simply buy a puppy, little or no questions asked. No ethical breeder will list their puppies this way. Leave the one click deliveries to Amazon.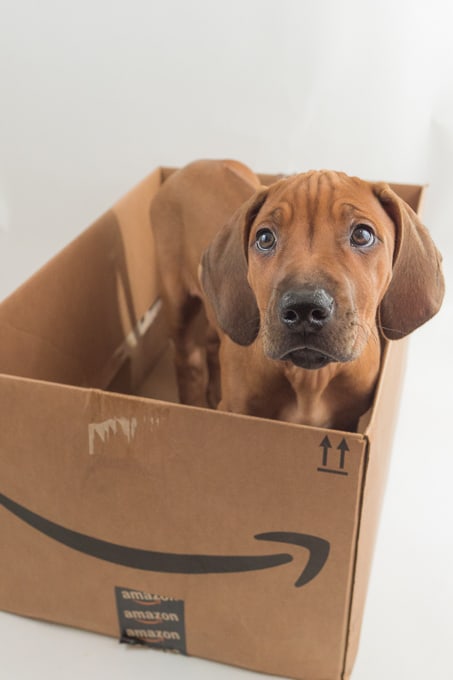 Whenever possible, use the directory to search for breeders within driving distance of your home. This allows you to meet the breeder/litter ahead of time and more fully participate in the process. Also, many breeders will not ship their puppies, or will only do so under extenuating circumstances.
After you locate a handful of breeders I've found the easiest thing to do is give them a call. Definitely don't judge the quality of a breeder by the quality of their web presence. Glass Creek, where Zero is from, has an updated WordPress site with great photos. Mystic Isle, where Eko and Penny are from, is hosted on an older platform. I trust and recommend both Mary from GC and John from MI not because of their websites, but because I've spent a lot of time talking with/learning from them.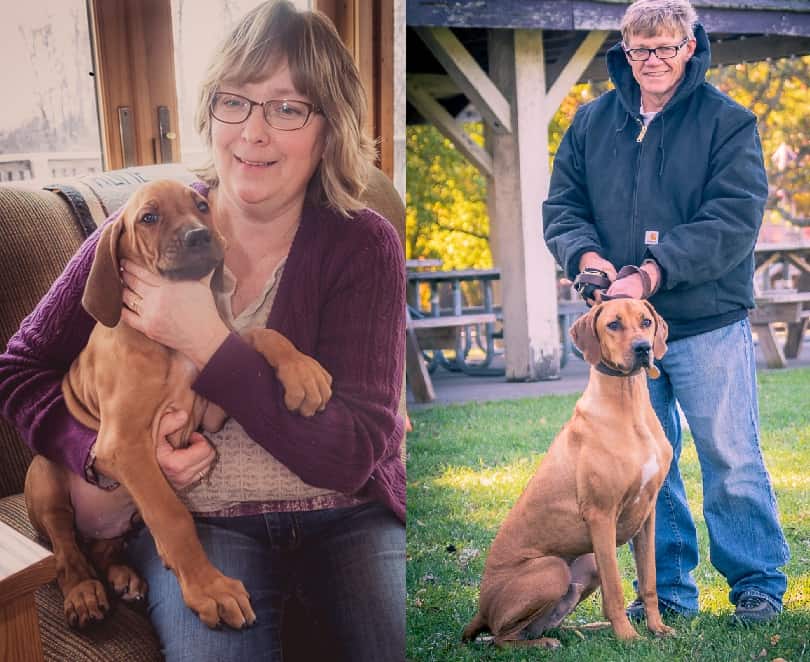 Expect finding a breeder to be a lot like speed dating. They're going to have a lot of questions for you, and you should have plenty for them. Every breeder has different plans and goals in mind for their litters, so it's important to talk about whether their plans match yours.
For example, some breeders may be looking for speedsters to home with families who lure course, while others might want to place a number of their dogs in show homes. It's helpful if you go into your conversations with the breeders knowing what kind of puppy you're looking for. Here's a few items to consider ahead of time:
Male or female? You'll hear plenty of different opinions about this, but I believe the personality of the puppy is way more important than the sex. That said, I do like to have one female and one male together, so when looking around for a puppy this time I informed breeders my preference was for a male. If you're amenable to either it helps give you more options.
Show or pet? Puppies of every breed are evaluated for their potential to succeed in the show ring. For Ridgebacks, the most obvious marking evaluated is the ridge. Hips, joints, shape, movement and health are all considered as well. A puppy will be automatically designated as "pet" if it doesn't meet certain breed standards. Penny, because of her off-kilter ridge and a neck-whorl, was evaluated as "pet." Zero, because of his even ridge and no glaring disqualification, was evaluated as "show." Most importantly, these distinctions mean nothing about the physical health of the pup. Some of the most stunning Ridgebacks I've ever seen have been "pet" quality. So unless you're thinking of showing your pup I'd recommend not wedding yourself to the idea of a "show" quality dog.
Temperament? All good breeders will temperament test their pups in order to gauge what their adult personalities will be like. It's as much art as science, but I've found the evaluations to always be helpful and spot on. With Eko I knew he was a personable charmer, with Penny I knew I was getting a fearless firebrand, and with Zero I know I have an easy-going lug. It's important to think about what types of personalities would be a good (or bad) fit for your home. In my case, one Penny is more than enough, so I fastidiously avoided any rabble rousers.
Remember the dating analogy? Well it holds true not just because you want to pick the right one, but also because you need the right one to pick you. Most breeders have more potential homes than they have puppies, so the best way to get higher on their list is to demonstrate your preparedness. An easy way to do that is to have solid answers for the above questions. You should also be ready to discuss your plans for caring for your pup in both the short and long term.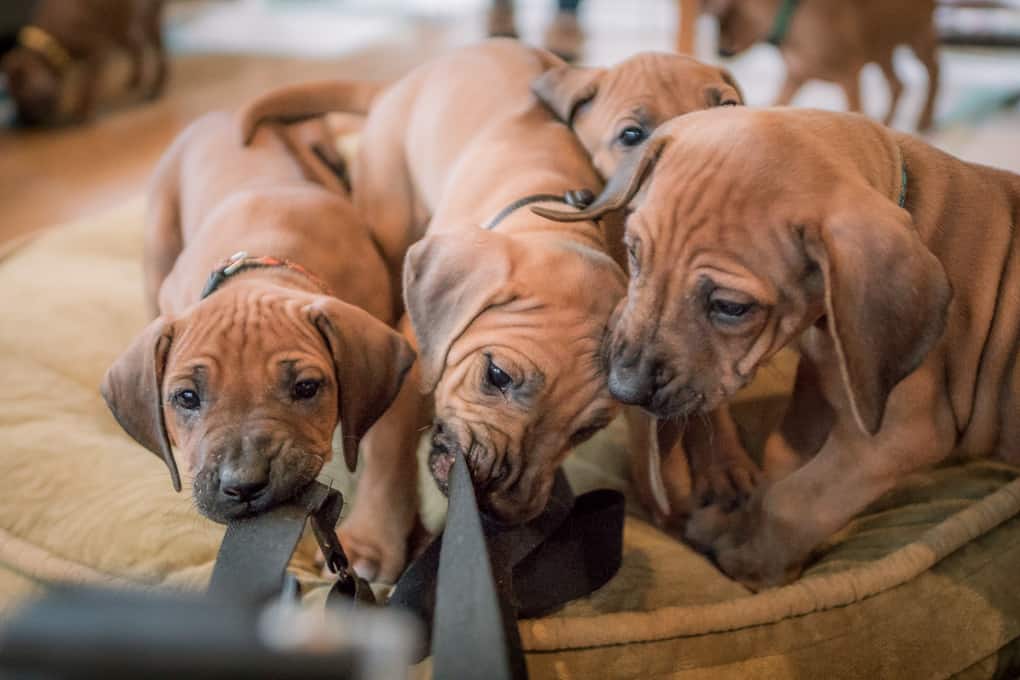 A breeder's inquiries might seem intrusive to people going through the process for the first time, but the questions are simply the sign of proper diligence. Any ethical breeder commits themselves to the health and well-being of their pups for the lifetime of the dogs. An ethical breeder's responsibility does not end when you take the dog home.
In fact, the contract you sign (yes, there's a contract, we'll get there) says you must return your dog to the breeder if for any reason you are unable to care for them. This is not some draconian mandate, it's simply indicative of the breeder's commitment.
When I first met John from Mystic Isle, he had just picked up two dogs a woman got from him a decade ago. Sadly, the woman was undergoing medical treatment and could no longer care for her pups or find someone who could. John said there was never a question in his mind whether he'd bring the two seniors back home. "No matter where they go and no matter how old they are, they're always my puppies," John said.
That conversation and so many more made it clear that John was a breeder I wanted to support. The same is true for Mary, who is similarly invested in the well-being of her dogs. A good breeder is an invaluable resource. It's well worth your time and effort to find the right one.
Once you've found that breeder and you're on their list for the litter, it's time to pick your pup! Resist the urge to make any instant decisions based on a single photo. Treat the process as a collaboration with the breeder, whose intimate familiarity with the pups should help guide you. This is also why I recommend choosing a breeder within driving distance, if feasible.
I've always visited litters ahead of time to meet the pups in person. This is also nice because you can introduce yourself to the breeder and meet the dam (aka the two who do all the hard work). Plus, nothing beats being at the bottom of a pile of puppy Ridgebacks! Photos and videos are great, but there's no substitute for face time.
You've picked your pup – woohoo! Almost there. Now just have to sign the contract. This part can spook people, so I want to let you know that it's totally standard protocol. No need to hire a lawyer. The contract covers straightforward registration/health considerations, indicates show/pet quality of the dog, and delineates breeding restrictions – i.e., you must follow agreed upon guidelines for spay/neuter/breeding.
You should read the contract thoroughly and ask the breeder any questions you have about it. They will be happy to walk you through it.
For payment, some breeders take an early deposit while others will have you pay in full before pickup. Both are fine.
If you've made it this far, and you're anything like me, you're beyond excited and dreaming of the day you bring home the new pup. Get plenty of sleep while you still can! On pickup day I recommend you bring a leash, a good chew toy, some treats, and a blanket (let mom and the puppy siblings lay on the blanket to make it have a comforting, familiar scent). Your breeder will let you know about any other specifics.
Congratulations, you did it! Welcome to the Ridgeback family, enjoy that new puppy smell while it lasts. And don't forget to take plenty of photos, they grow way too fast.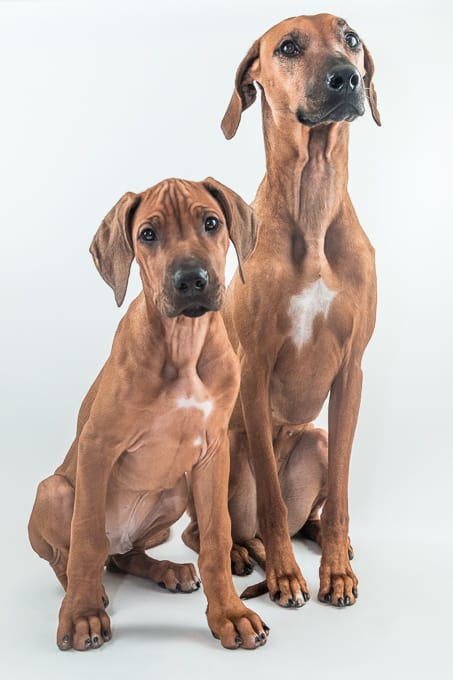 Now, despite the title of the post, this certainly doesn't cover everything you need to know about getting a Rhodesian Ridgeback puppy, but I do hope it will be a helpful primer. If you have any additional questions you can ask in the comments below or shoot me an email at [email protected]