Eko and I are heading out tonight to cheer/bark on the Chicago White Sox.  It's dog day at the stadium and there should be a pretty good four legged crowd.  We had plenty of time for a pre-adventure before tonight's main event, so Eko and I had a baseball themed tour of the neighborhood.
First up was a game of father/son catch.  So that our game of catch didn't turn into the game of visiting the vet, I stuck with a tennis ball instead of a baseball
Eko talked strategy for tonight's game with this husky, who was already dressed in the Sox's black/white color scheme.  
After the dog park, I took Eko to a diamond to teach him all the rules of baseball.  Some of his knowledge is a bit shaky, but he quickly learned how to slide into home plate.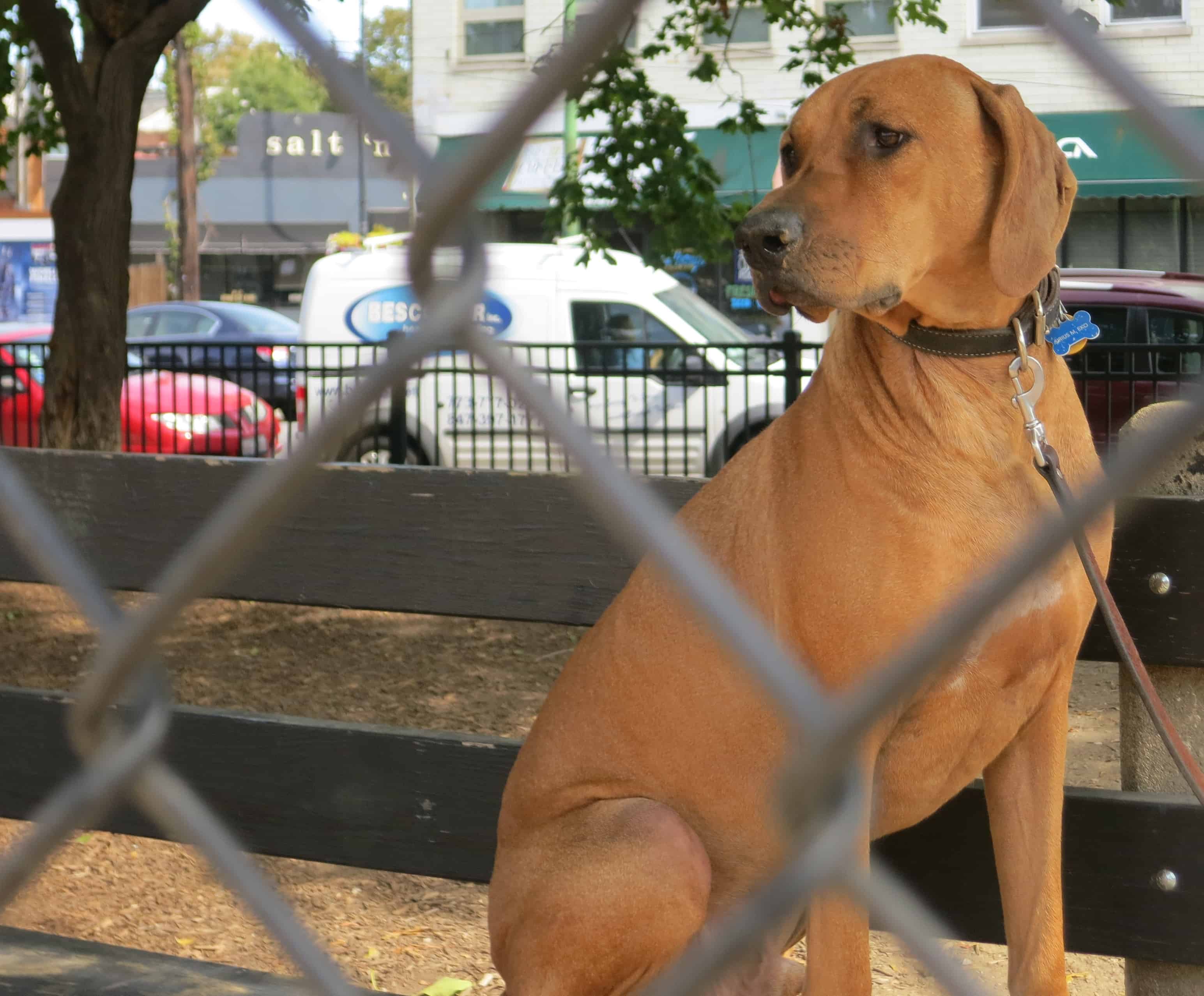 Once, the idea of watching a Major League Game was just a dream for Eko, but not anymore!
Just a few more hours until we're watching a professional baseball game live from inside the stadium.  Eko and I have done a lot of cool things, but this one is definitely up there.  Go Sox!