Today is Eko's third birthday.  The past three years of my life have been the most exciting, fun and adventurous years of my life.  Coincidence? I think not.  We invited Riley over to celebrate the occasion.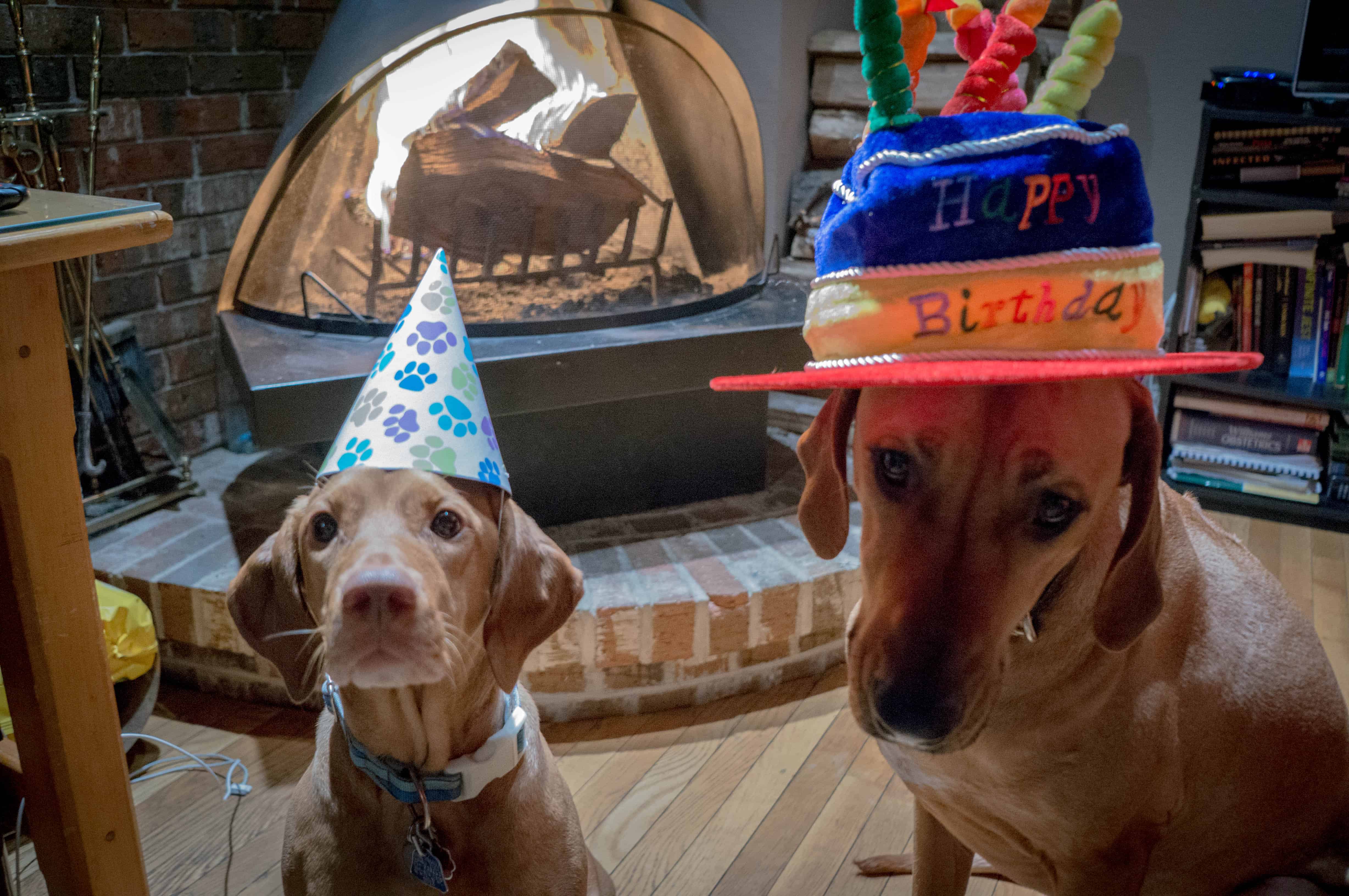 Unfortunately the lackwit Master of Ceremonies purchased a birthday hat that was just a bit too large for the (displeased) birthday boy
Ok, maybe way too large.  But it did kind of make Eko look like Michael Jackson
After a quick wardrobe change, it was time to go bobbing for treats.
Eko was quite focused for this portion of the ceremonies
And he wasted little time knocking out the candle
The birthday boy happily gobbled up a few treats with his vacuum tongue 
I thought it would be nice to take a photo with the birthday candle but Eko thought it would be nice to try to take a bite out of it first
Here's to three incredible years and here's to many more!