"I want you to chase that lion." "No way," says the dog. "Count me in!" says the Ridgeback. "Just the one?" says Penny Mayhem. That, in essence, is the spirit of my spitfire. What qualifies as insanity for most is banality for Penny. Utter the phrase, "No dog is crazy enough to…" and Penny will do it twice, just to make sure you know the first time wasn't a mistake.
This past Sunday we celebrated our wild spirit's third birthday. The normal impulse on such an occasion is to remark, "Wow, Penny is
already
three!?" Instead I kept rechecking the math, thinking, "Wait, Penny is
only
three!?" If you've ever experienced a hurricane or an earthquake, you know that such forces of nature bend space
and
time. The intensity of the experience demands your full effort and attention. You are so profoundly engaged with each present moment that not a single one passes unnoticed. Time may be relentless, but it certainly slows for tempests and tornados. So too does it yield to their brethren, Penny Mayhem. Penny celebrated her birthday exactly how I always imagined she would – racing across the sand with her brother and my brother's dog. Except In my imagination it had been Eko and Dutch, not Zero and Doc. I momentarily mused on that thought before Penny unceremoniously led a charge past my feet, forcing me to jump out of the way. A flood of memories held at bay by a flood of dogs. This is Penny's gift. She does not negotiate with the terrors of past and future which attempt to hold the present moment hostage. No time was that gift more appreciated than this past year after losing Eko. Because I gave up on the present. I threw in the towel on today. I quit participating in any moment which did not involve Eko.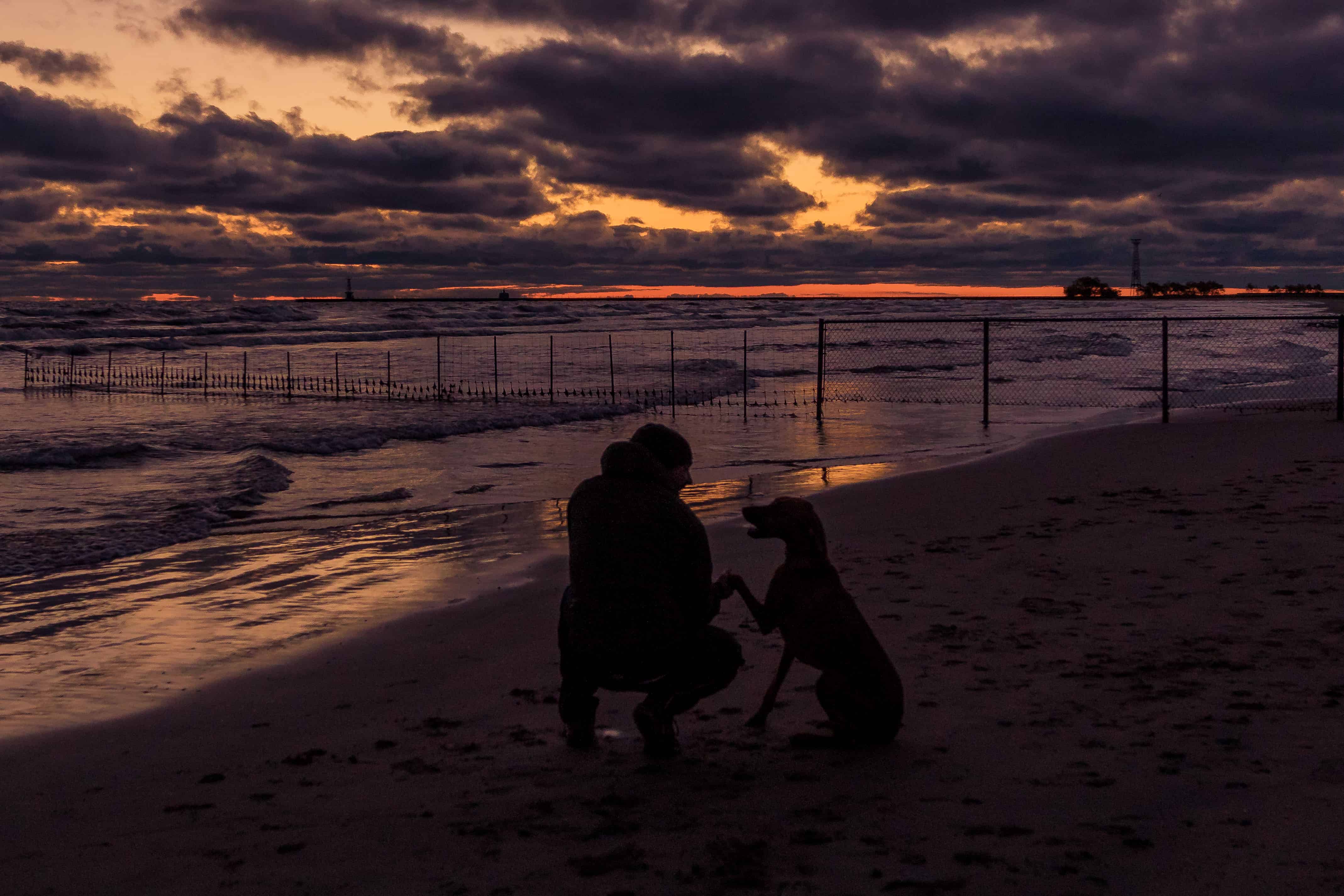 But Penny woke me each morning with an insistent poke to the face which said, "You seem to suffer under the delusion that I allow you to quit." She was as lost without Eko as I was, but Penny's indomitable spirit carried us both. And what better guide through hell than a hellhound who could make all three heads of Cerberus cower? I was a man hunted by himself. Surrounded on all sides by lions of fear and doubt and despair. But Penny helped chase them all away. She hunted those lions each day by keeping my attention on her. She guarded me against those lions each night by leaving me exhausted past a point where nightmares could wrench me awake. Grief too is a force of nature. But thankfully not even grief can match Penny's endurance. I know I couldn't do it alone either. So this year my birthday gift to myself – Zero – was also my birthday gift to Penny. And we both couldn't be happier.
But what if Eko….? But what if Dutch…? But what ifbutwhatifbutwhatifbutwhatif….
What if? I don't know. But what
is?
Now, that, my girl has taught me a thing or two about. Today
is
a celebration of three years with my savage sage and all her wild wisdom. Thank you for bracing me through all we've lost and reminding me to revel in all we've gained. Most of all, thank you for helping me live each moment with the full attention and exuberance it deserves. Happy birthday Miss Penny Mayhem!