Did you know today was National Dog Day?
"National Dog Day? Tell me more. I'm all ears."
Colleen Paige "founded National Dog Day in 2004 to honor dogs, to give them 'a day', to show our deep appreciation."
"I'm on board. Bathe me in appreciation. And treats."
As a kid I remember telling my mom the President had declared a National Children's Day to promote and celebrate the well-being of youngsters. Her response? "That's nice. Tell him every day is National Children's Day. Now go mow the lawn."
I hear echoes of my mom's tongue-in-cheek response when I think about National Dog Day, but I'm all about celebrating pups every day. That's why we hit the beach to spread the word.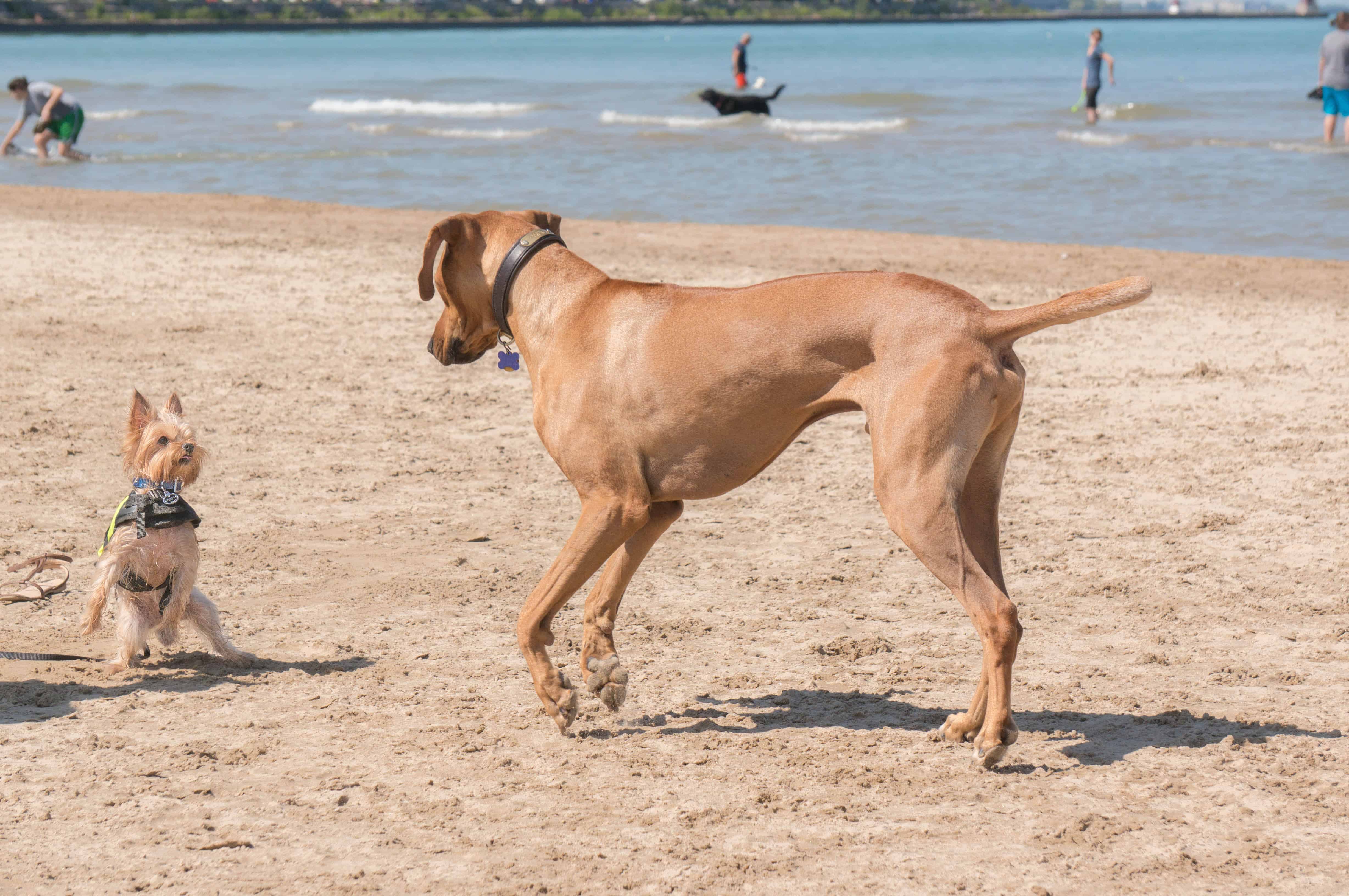 "I don't have any money…oh, you just wanted to tell me about National Dog Day? Whew."
Living every day like it's National Dog Day
Most importantly, National Dog Day has been a great resource to raise awareness for adoptions.
Petfinder.com teamed with the band American Authors to create an awesome new music video feauturing adopted pups. Check out the premiere on Petfinder later today!
Here's to the dogs, today and every day
Unlike punk-kid-me, our dogs never asked for a special day in their honor. And also unlike punk-kid-me, they absolutely deserve one. Happy National Dog Day!