I love Chicago in the summer time.  The beaches and parks come to life and there is always something fun to do.  However, every once in a while it's nice to trade the big city for something a bit more serene, so yesterday Eko and I took a day trip down to Starved Rock state park.
Starved Rock is Illinois most popular state park and it's also dog-friendly!
It was a beautiful day and Starved Rock was a welcome change of scenery. No cars, no trains, no loud city sounds – just miles of trails to explore and enjoy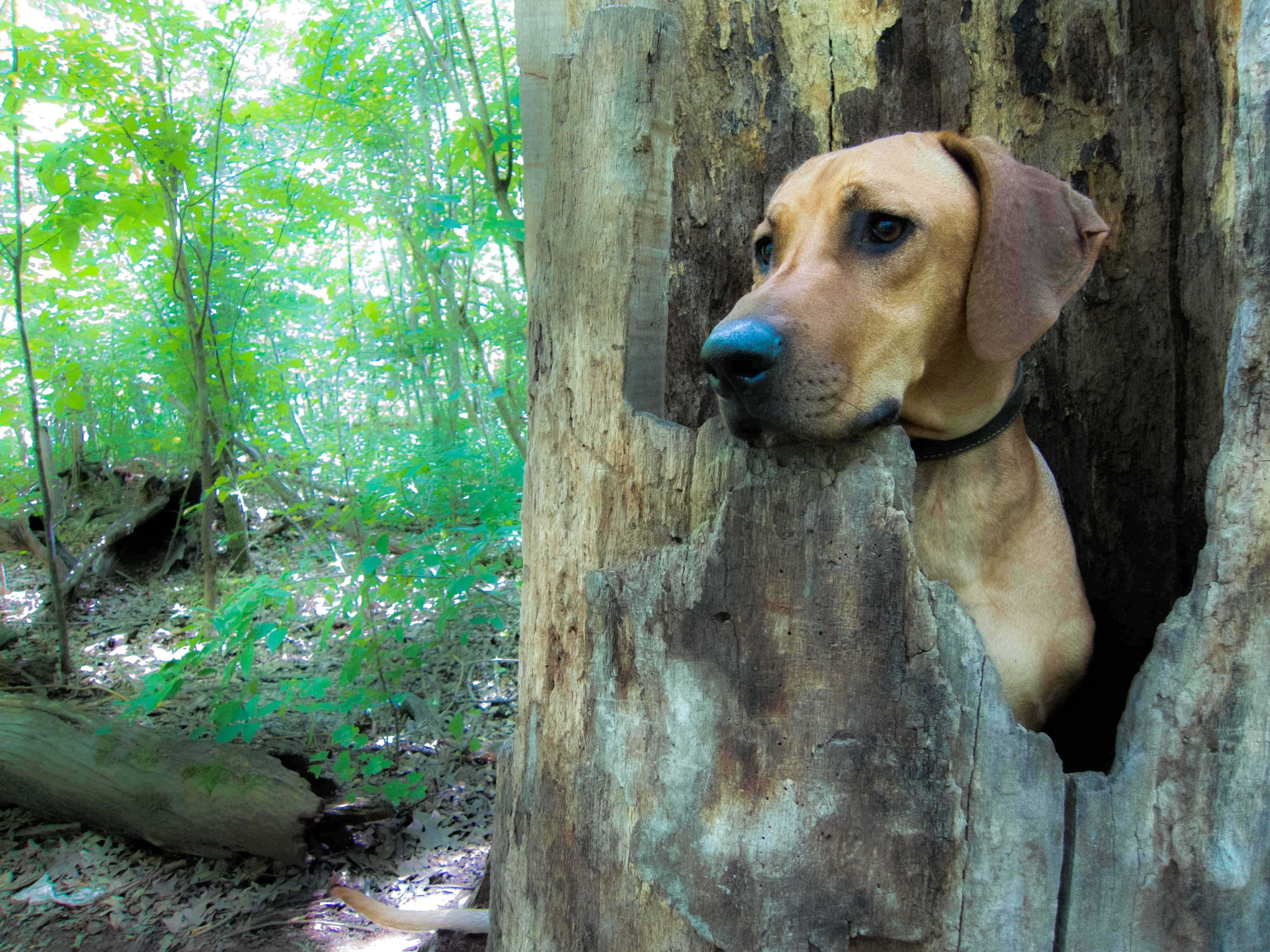 This dead tree was the perfect spot for Eko to hide and keep a lookout for deer
It's the height of the dry season so we didn't get to see any of Starved Rock's well-known waterfalls.  But we did get to explore the waterfall canyons which was a lot of fun – they definitely make you feel small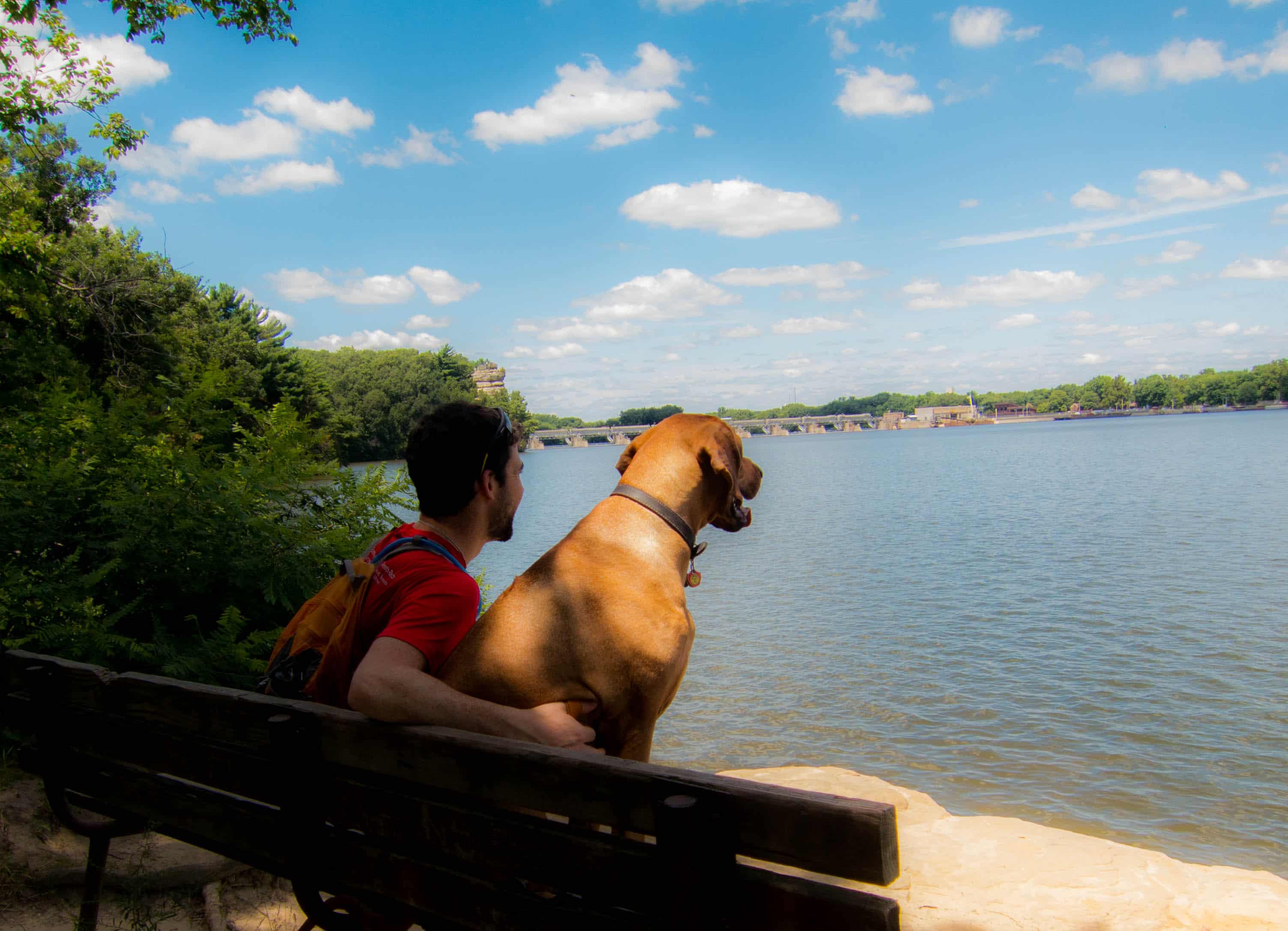 We looped back along a rolling and quiet riverfront trail. Sometimes no sound is the best sound of all 
Someone was pretty pleased with himself for making the climb up to the riverfront lookout
After a long day of hiking, Eko happily relaxed in the shade with some well-earned water and treats
Starved Rock State Park is a bit of a haul from Chicago, but it was well worth the drive. It's always fun to visit somewhere new and it's even more fun when you have a four-legged adventurer with you!