Eko is a seasoned road warrior and I am lucky how patient he is with long car rides. Especially considering we were on the road for twelve hours yesterday and this was the type of stuff he had to deal with:
The pet "exercise" area was about the size of Eko's old kennel, filled with sharp rocks and dogs aren't allowed off leash.  Someone didn't think this one through
Unfortunately for Eko, he slept Tuesday night, had to sleep in the car all day Wednesday and then listen to me snore all last night after I crashed into bed.  This morning we took a well earned trip to the beach for Eko to burn off all that stored up energy.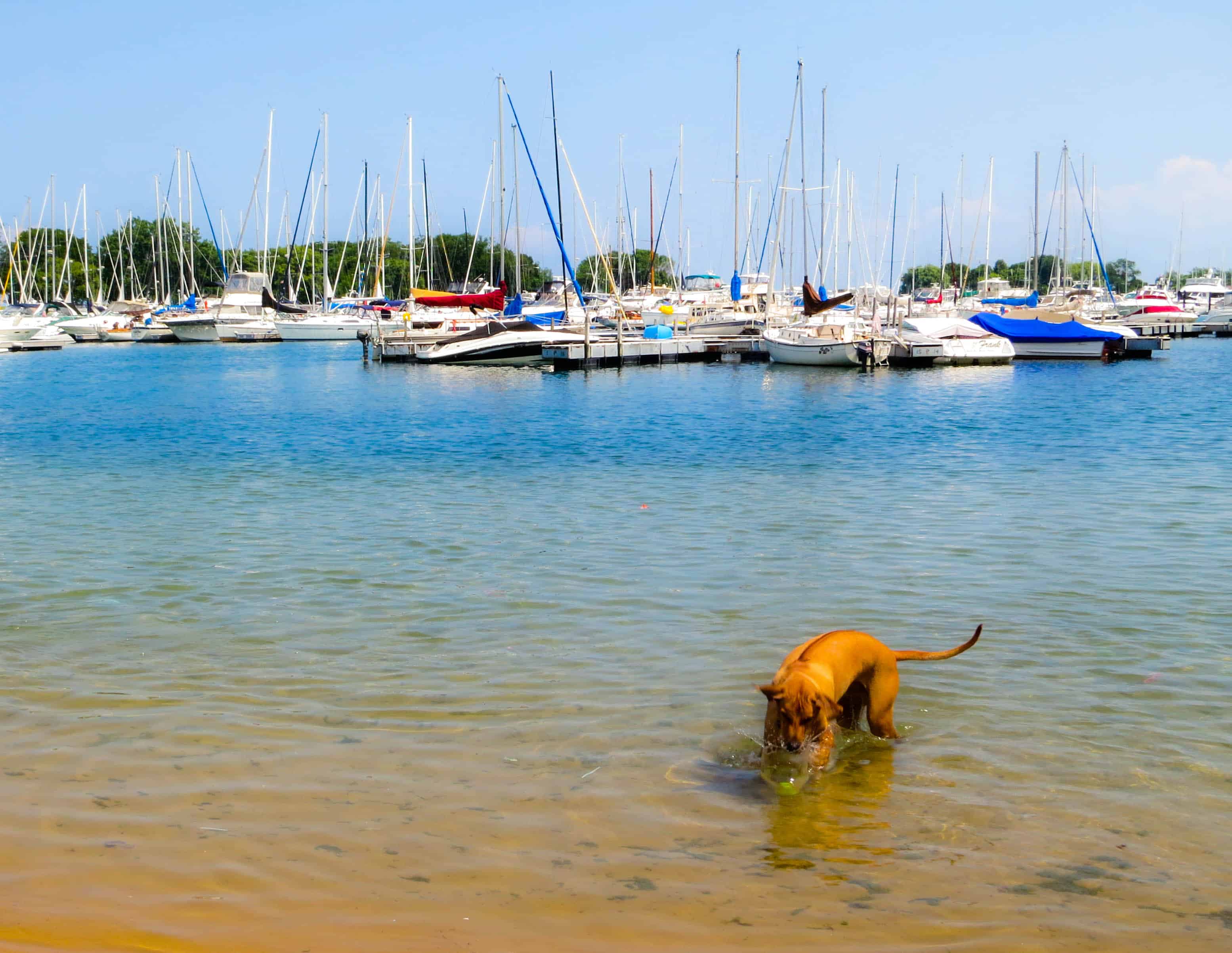 I love unclipping Eko's leash after he hasn't been to the park in a few days.  The way he bounds into the water always makes me smile
It was also nice to see our old friends.  I call this guy "U-Boat" because he is a German Shepard that always lays in the water like a submarine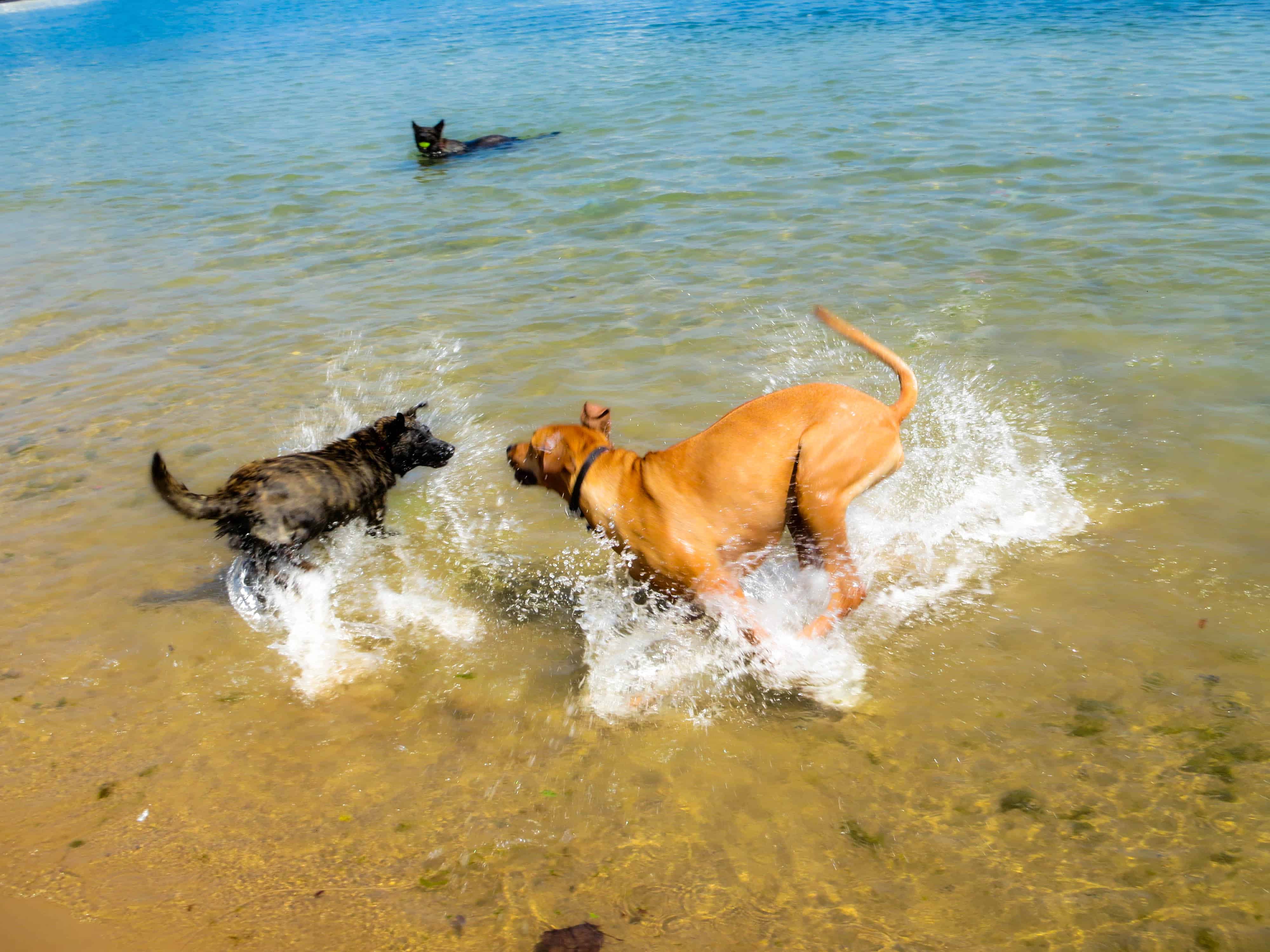 A couple people people also thanked me for bringing back "the dog that always makes my dog sleep longer."  I particularly like "U-Boat" lurking in the background of this photo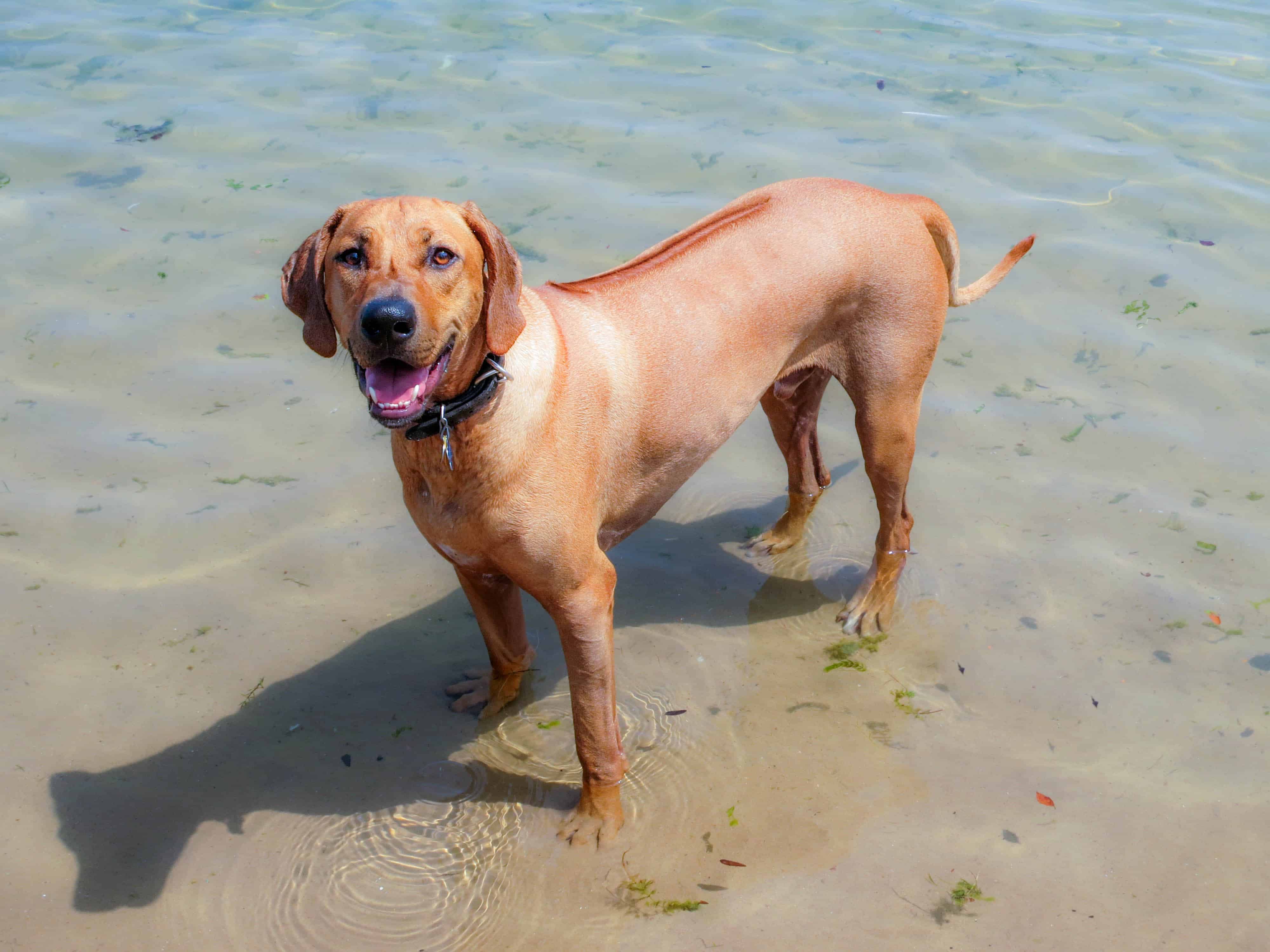 Happy to be home!
NJ was a blast, but it's great to finally be back in Chicago.