As we pulled out of Chicago on our way to the wedding, Emily turned to me and said, "I can't believe we can sleep in this weekend and not have to take out the dogs!" On Saturday morning we both instinctively woke up early and Emily said, "I wish the pups were here…" Thanks to the magic of cell phones, we were at least able to keep in touch with my brother. And based on what we saw, I think Eko and Penny might have had even more fun than we did this weekend.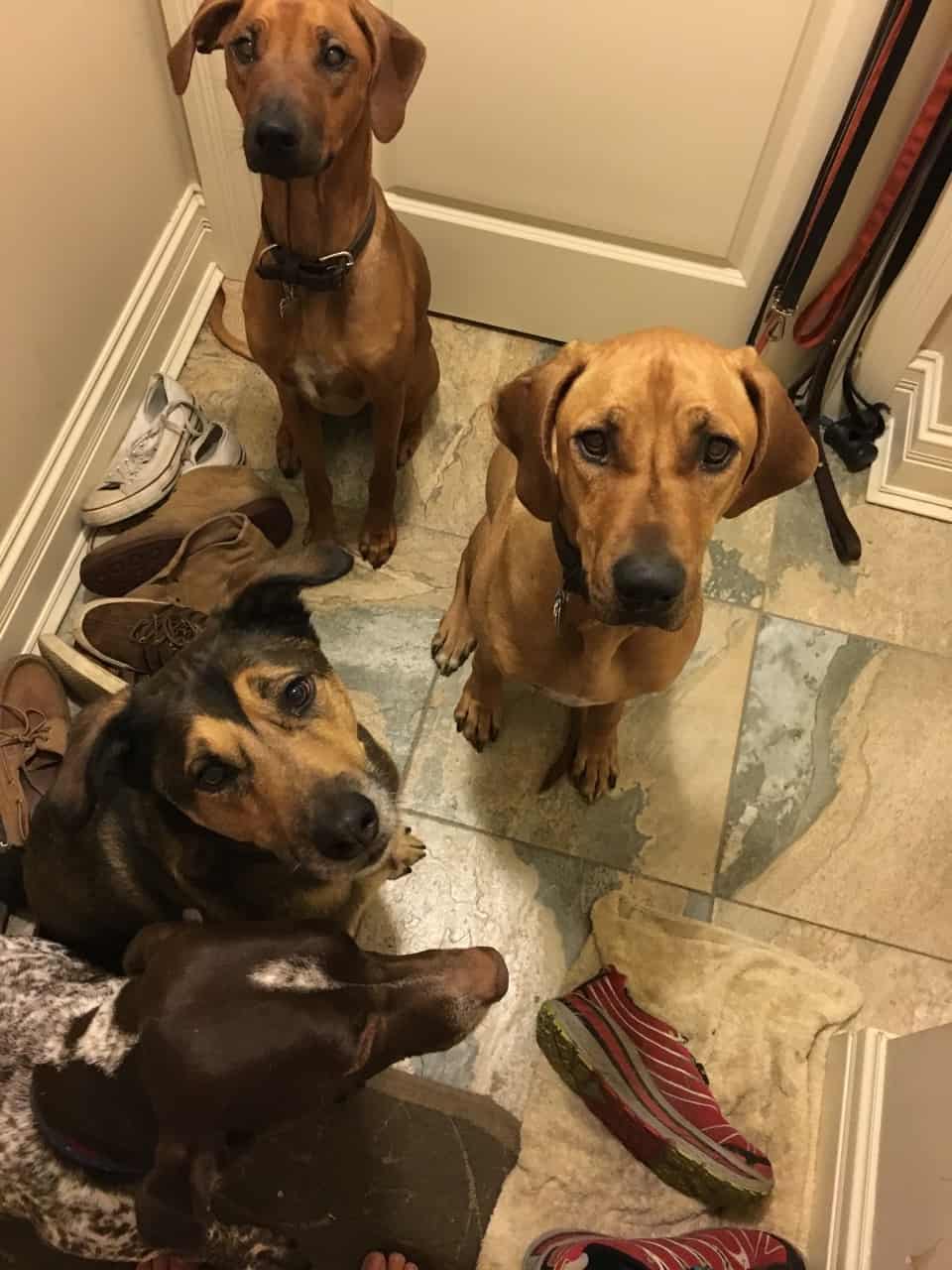 Not only did my guys get to hang out with Doc and Cash all weekend…
They also got to join in on a massive sleepover in my brother's bed. And I thought I spoiled them!
Yesterday we arrived back to our apartment while my brother happened to have the dogs out on a walk. We opened the door and it was too quiet. It wasn't until James got back and the pups practically bulldozed us that we finally felt like we were home.
While James sipped on a well-earned beer, Eko tried to convince me of the merits of letting him sleep in our bed
Emily and I weren't the only ones exhausted from the weekend.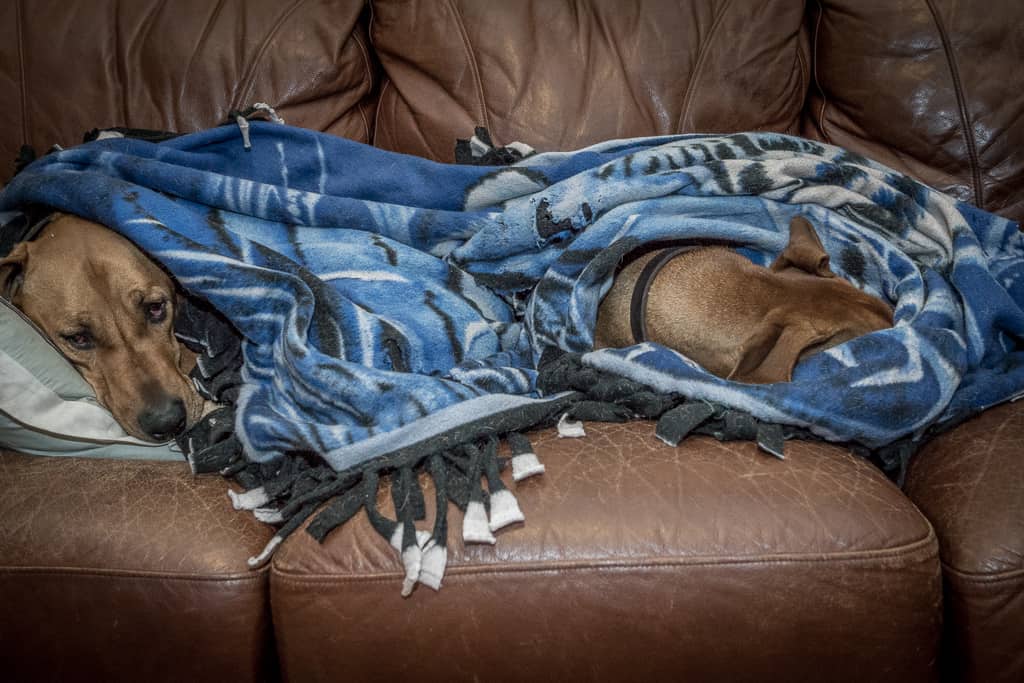 After dinner Penny buried her head under the covers and Eko slept with his eyes open
This morning we've all had a slow start.
Penny's practicing silent meditation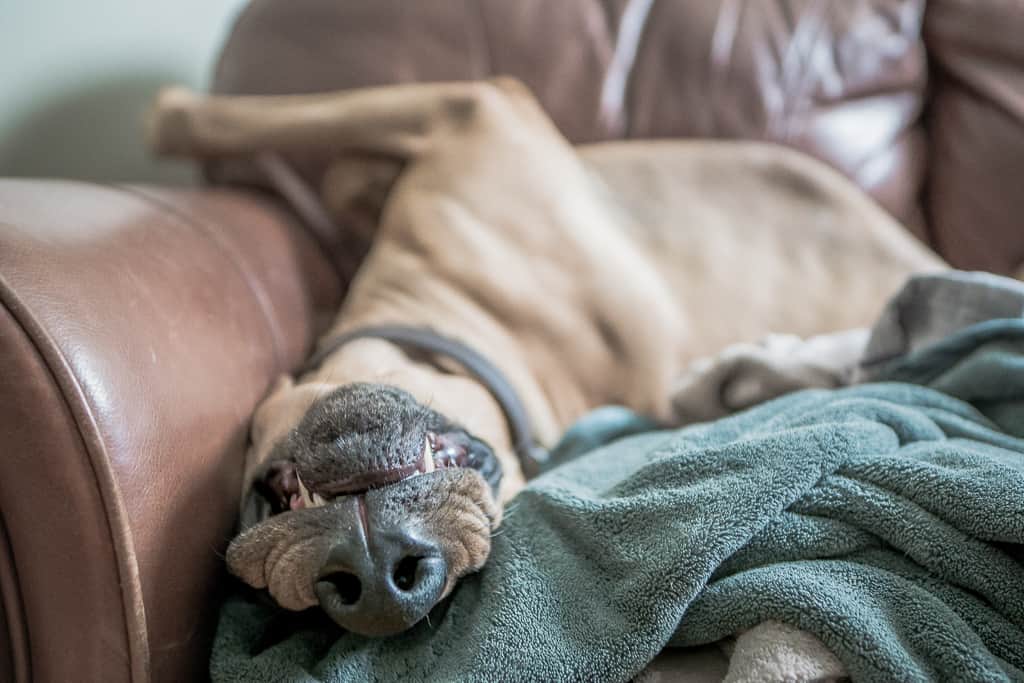 And I suspect Eko won't be getting up any time soon
I think all species agree, it's good to be home. Together.