Yesterday we took full advantage of the beautiful day with a trip to 
Bill Archer Park
, a seventeen acre fenced in paradise that the locals refer to as a "small park."  Everything really is bigger in Texas, including the dog parks.  The centerpiece of the park is a large bone shaped pool that Eko loved running around. And into.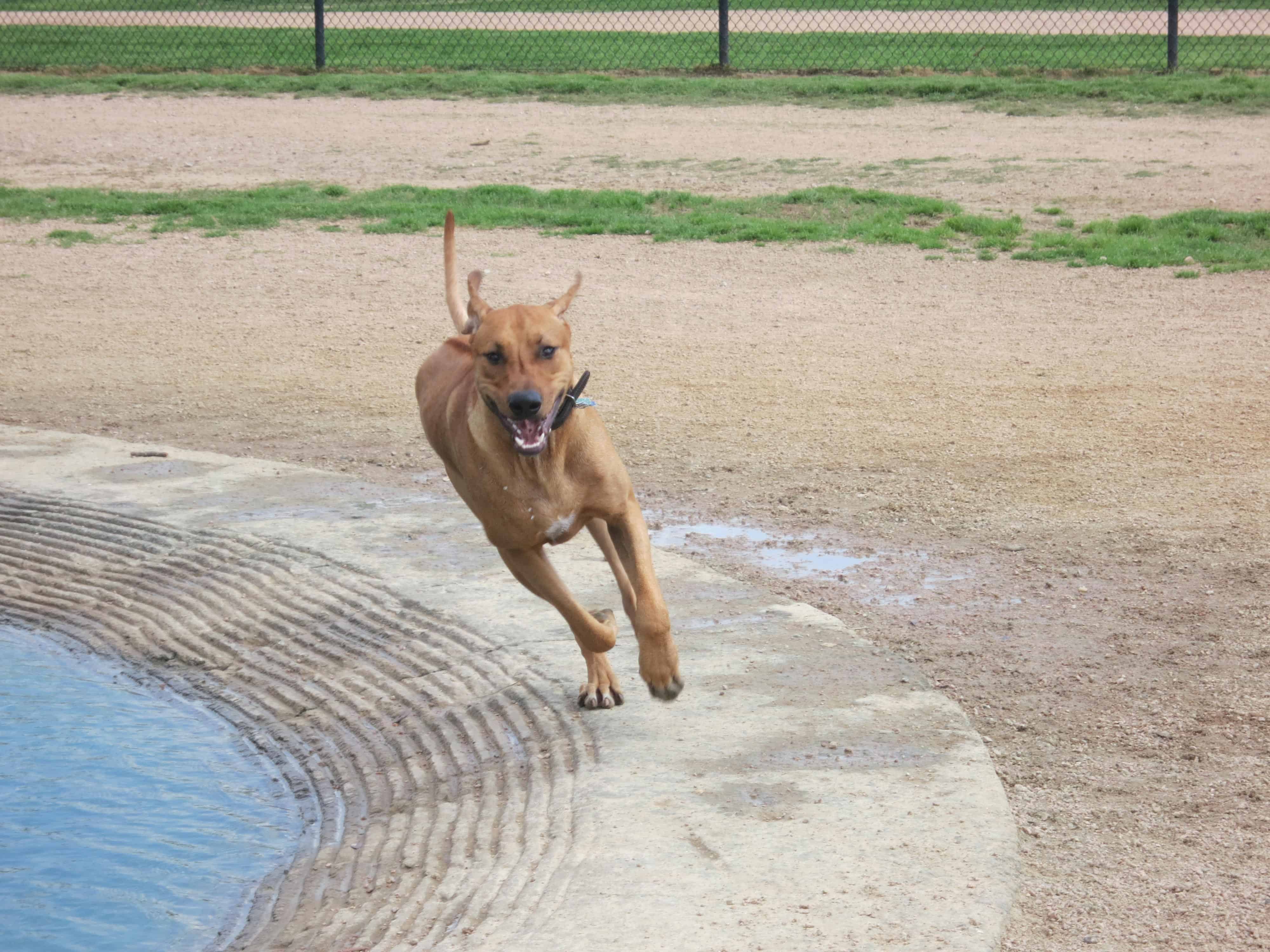 Eko must be part racehorse because he always kept to the inside on turns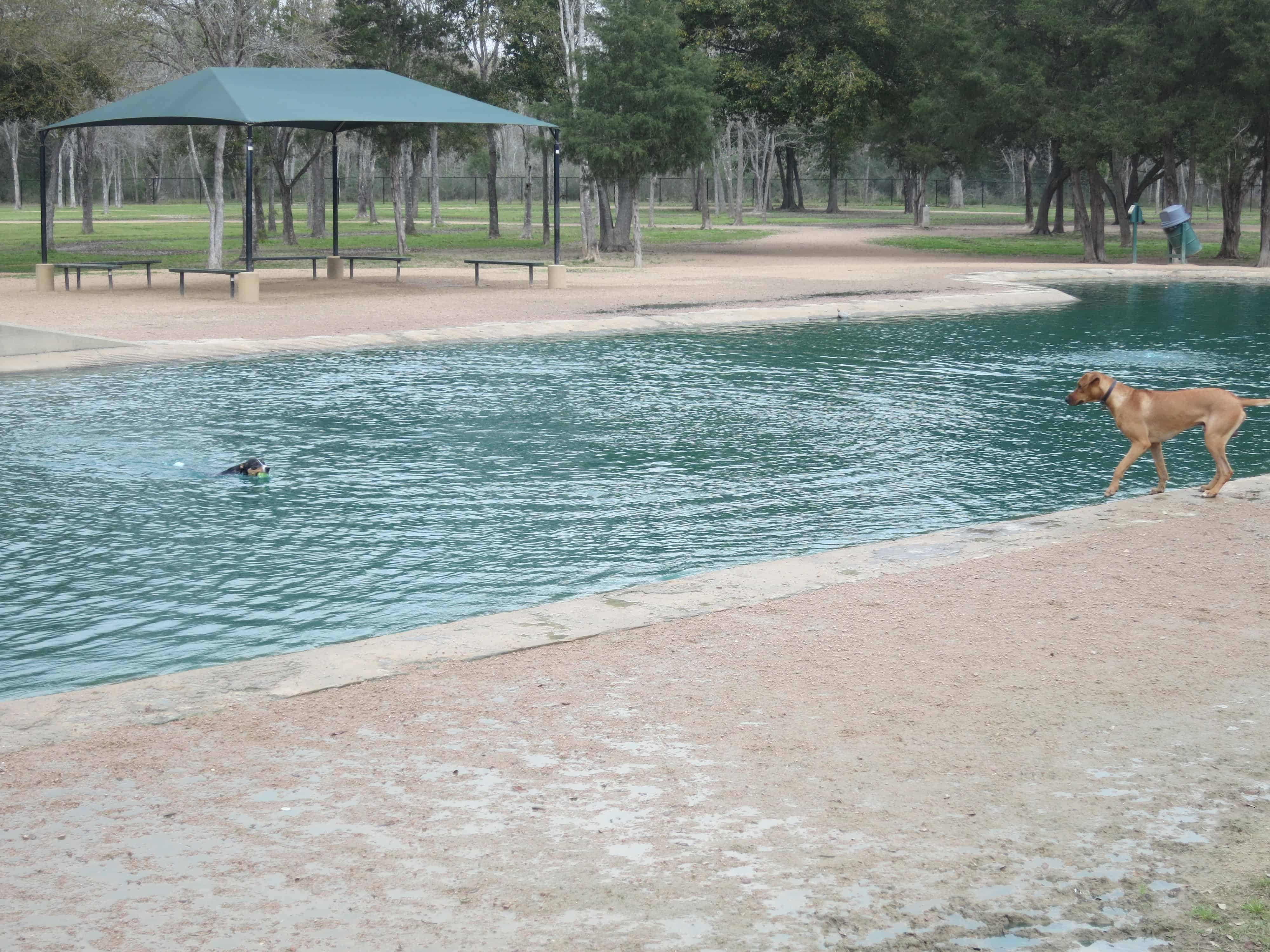 For one brief moment, Eko questioned whether he should take the plunge
But he never questioned if I remembered to bring a towel (I didn't)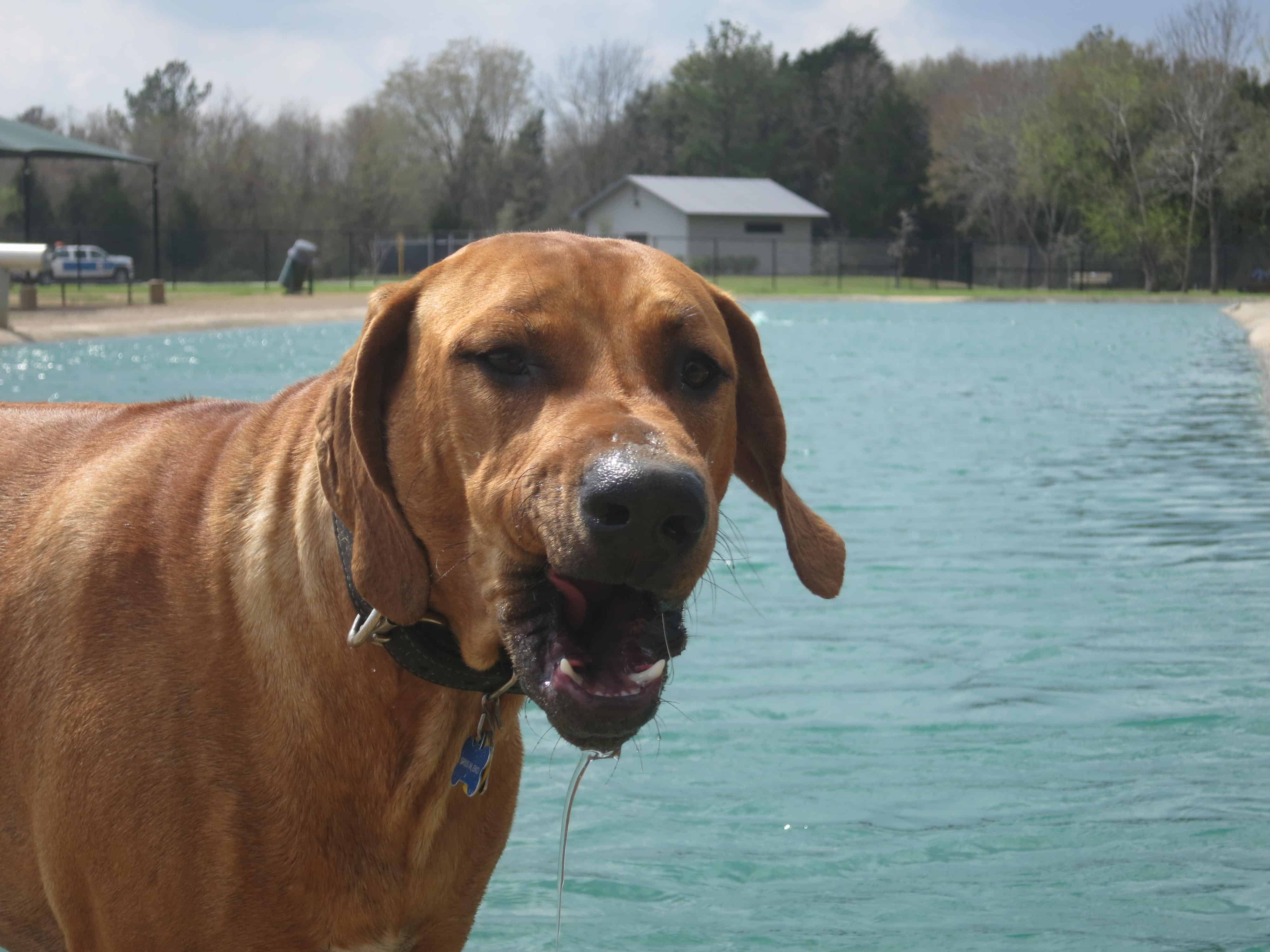 Even adventurers get water in their noses and make crazy faces sometimes
After regaining composure Eko dried off with a few runs through the agility course
Bill Archer Dog Park is an amazing place and I'm sure Eko and I will be back at least once before we skip town.  The park has you covered with a wash-down station at the entrance, but if you ever visit, make sure you bring a towel!
The title of yesterday's post had a question mark, but not today's.  There's no question in my mined that Bill Archer Dog Park is the best park in the city. If it's not, then Eko may just want to move to Houston permanently.
Grey skies and impending rain might keep most dogs at home, but luckily for us Houston has a large indoor dog park too.  We'll be heading down to My Dog and Me to check out the facility around noon.  Come on down, the weather is fine! it's indoors, so who cares what the weather is like?