How did I choose Eko's first vet?  It was easy, I didn't. My family has a vet in NJ who all our dogs have gone to, so there was never of question where I would take Eko.
I felt right at home, and judging by the way he smooched the techs, so did Eko
While Eko and I traveled, keeping Eko in top shape was a coordinated effort.  We saw a vet in Tennessee for an ear infection, one in Portland for a rash and another vet in Colorado for an annual physical.  I kept all medical records along the way and checked in with my vet at home with any follow up questions.
After our trip, Eko had another exam at home and received his updated vaccines. When we moved to Chicago I had no vet for Eko.  I knew the location of an emergency clinic in our area, but that was about it. Then Eko slipped at the park last autumn and broke his toe.
Eko checking out his busted wheel
Without much thought, I booked the first appointment at the closest vet.
The receptionist had her own body gaurd
I felt the care and treatment for Eko's paw were good and the price reasonable. However, I chose the vet based only on proximity so I felt it was worth researching other options in the area for the next time Eko got himself into trouble.  Eko was happy to oblige on that front.
This photo should be next to "How dogs get ear infections" in vet textbooks
Since it was not an emergency, I did not have to rush to the nearest vet.  I booked an appointment at a different practice that is well-reviewed on Yelp.com.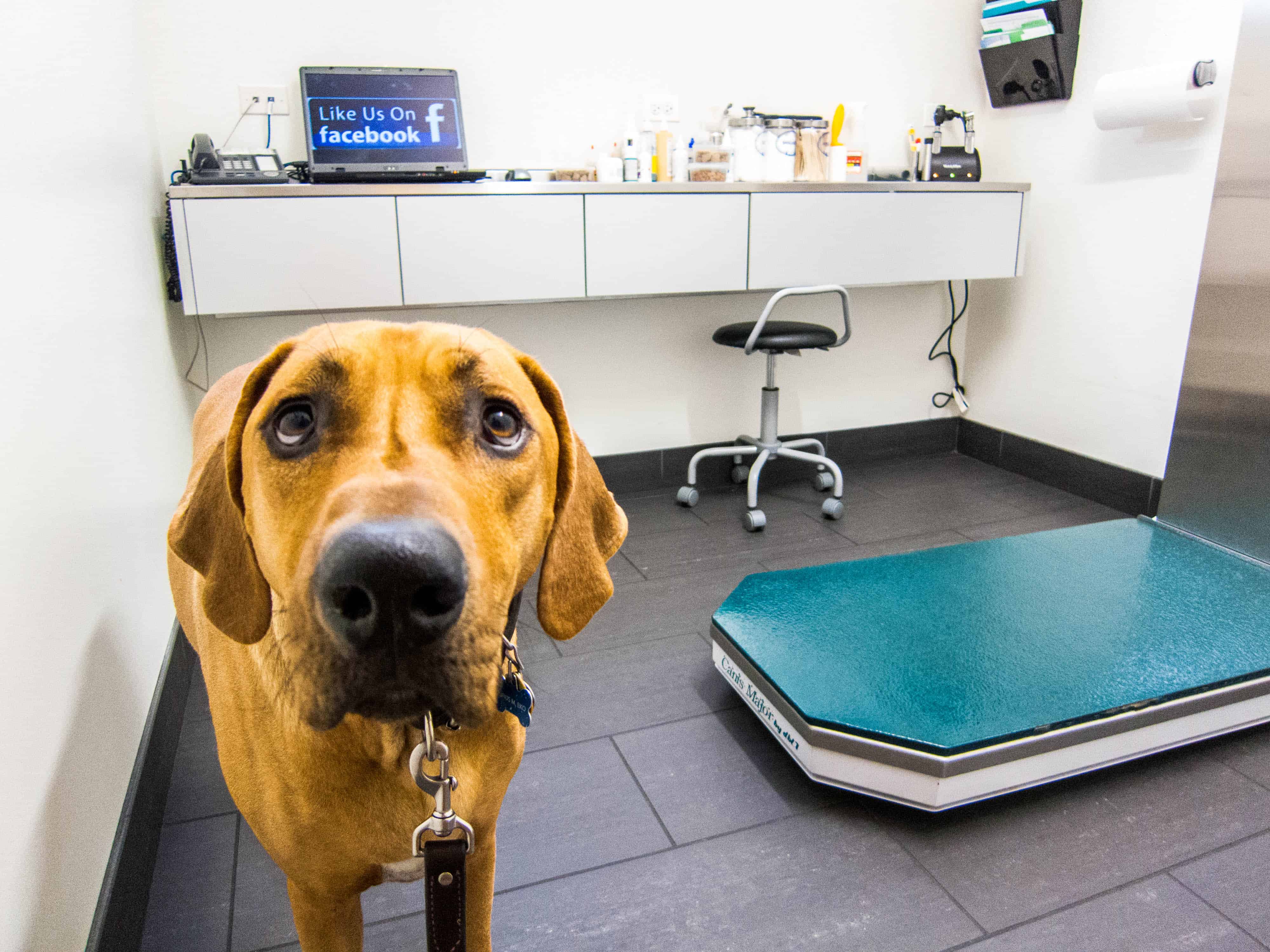 No practice is well-reviewed by Eko when he realizes he's there for ear medication
The facilities and services at the second vet were top-notch but the baseline cost seems more expensive than the first vet we visited.  We had a quick follow up visit at the second practice and saw a different vet than we saw the first time.  At final count for our time in Chicago, Eko has seen three vets at two different practices.
Eko is an active, healthy and happy pup.  That would not be possible without the help of my vet from home and all the vets Eko has seen since then.  However, I don't have one vet in Chicago who I'm completely comfortable with and who knows Eko.  Nor would I expect to have such a vet since I'm new(ish) to the city.
So who is Eko's vet in Chicago?  I don't know for sure, but I would like to figure that out. There are a lot of different considerations when choosing a vet, so I am very interested to hear from other people about their experiences.
There are adventure to be had, we can't have Eko bedridden!
If you have any suggestions, recommendations or advice about choosing a vet, I would really appreciate your input. Thanks for any help or insight you can offer!