For reasons that remain unclear, and in what is widely regarded to be one of its worst decisions, the University of Notre Dame admitted me into the class of 2008.  Before they could reconsider that decision I accepted and had an amazing four years of college.  Now that I live in Chicago, ND is just a short drive away, so I have had the opportunity to go back for a number of football games.  Football Saturdays at Notre Dame are always fun (especially this year when we're winning!) and I planned to return to ND for our final home game this past Saturday.
While I packed the car on Friday night, I realized that there was someone who might also enjoy the adventure and excitement of an ND tailgate – Eko!  A week of strict bed rest had made him stir crazy and he was putting full pressure on his back leg, so I figured that a trip to ND would be a great way to start his rehab.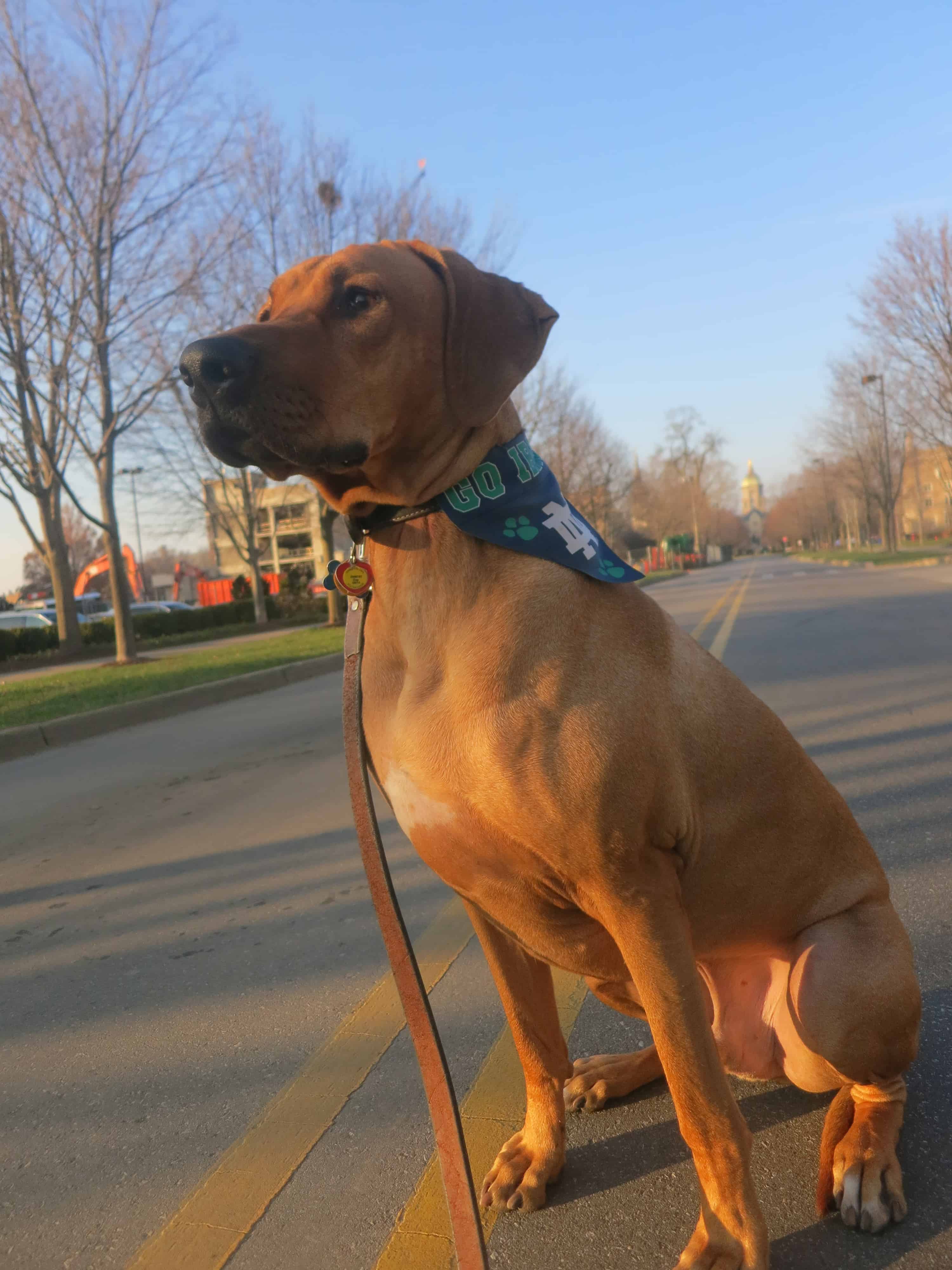 Our first stop was the campus bookstore to get Eko outfitted with an ND bandana
Eko's seen a lot of things in the past year, but this drum corps of guys wearing kilts was a first for him
The Ekocam 5000 was a huge hit in the parking lots.  If I had a dollar for every time I heard someone shout "Hey, that dog has a camera – cool!" I would have a lot of dollars.  If you are ever in need of 80,000 new friends, just bring your pup to an ND tailgate and you are all set!  I left the camera running for hours, so I have a lot of footage to look through this week.  My plan is to post a video this Friday of the tailgate from Eko's perspective.  Thankfully we didn't get close enough to the drum corps for Eko to look up any kilts.  I think.
Eko working the crowd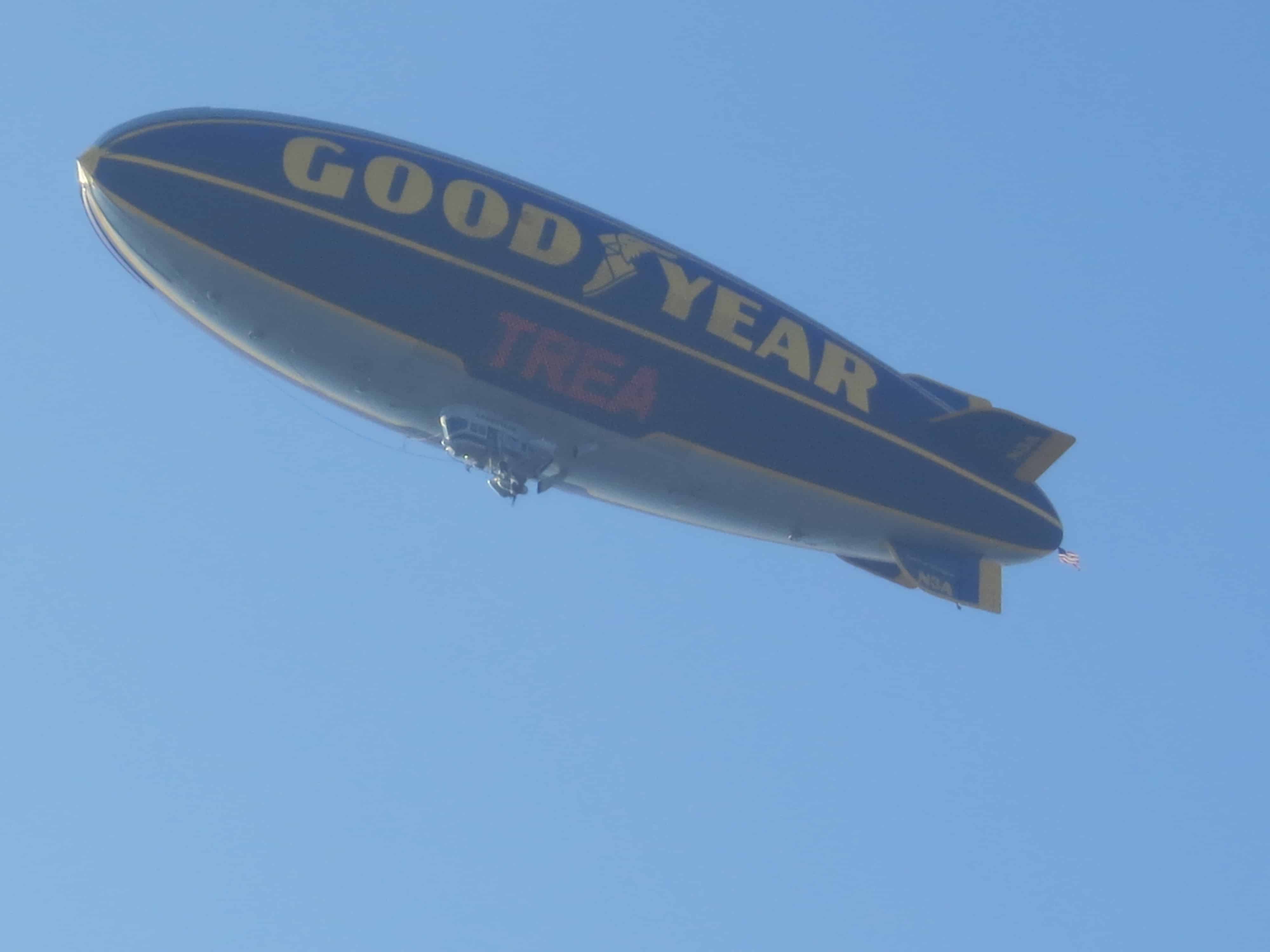 Eko was excited beyond belief because he thought the blimp was broadcasting announcements about TREATS.  Turns out it was just about TREADS
Emily and Eko – the only two reasons I still get invited to parties
Dogs aren't allowed in Notre Dame Stadium (we can dream…) but I was happy to give up my tickets in exchange for a beautiful afternoon outside with Eko, Emily and the rest of my friends.  Once the game started we took a tour of the old stomping grounds.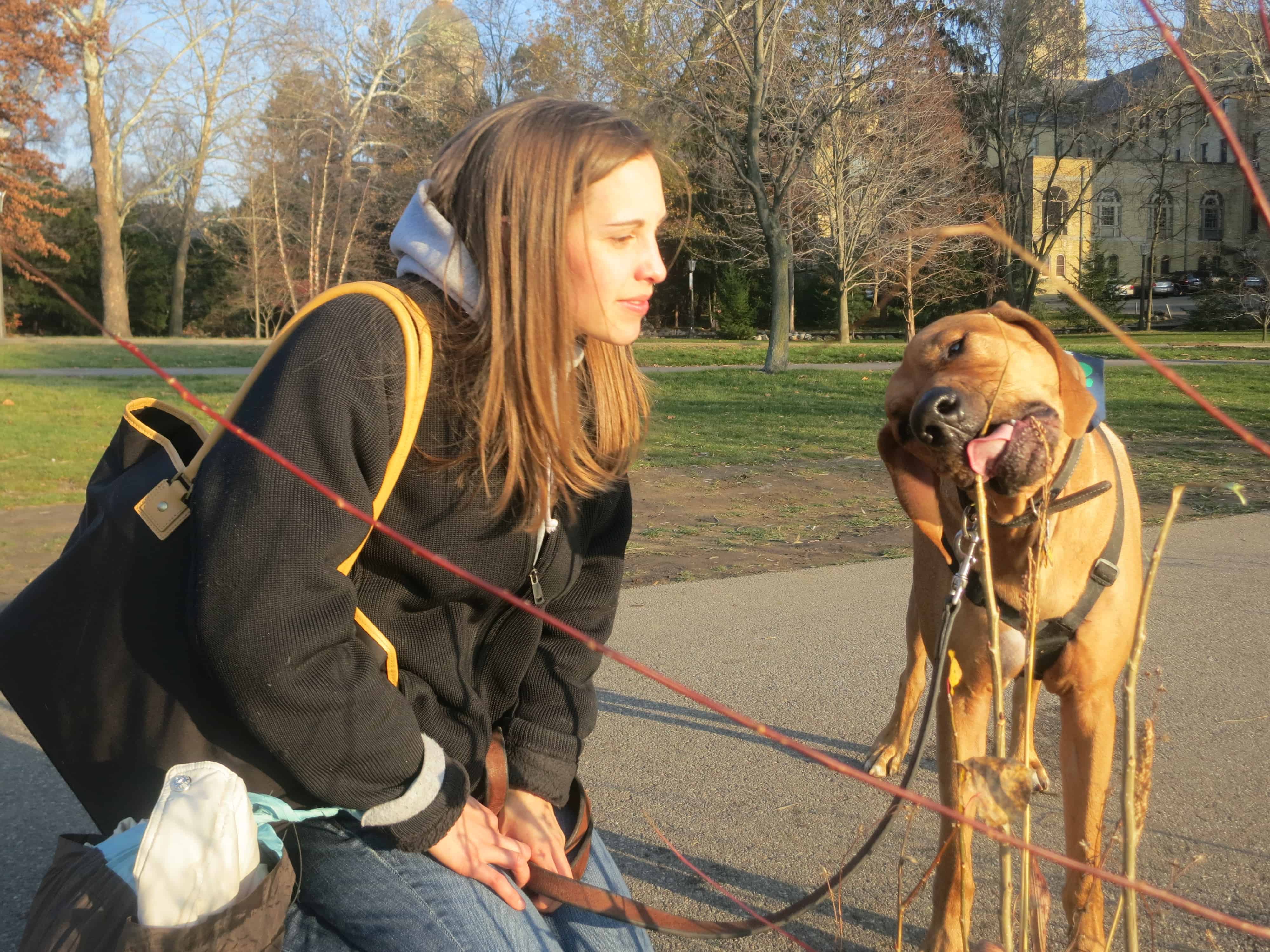 I attempted to get a "nice" photo of Em and Eko, but Eko preferred to sample the local foliage
A gorgeous fall day for a walk around the lakes
Eko and me in front of the Golden Dome – and yes, that is his, "I see a squirrel" face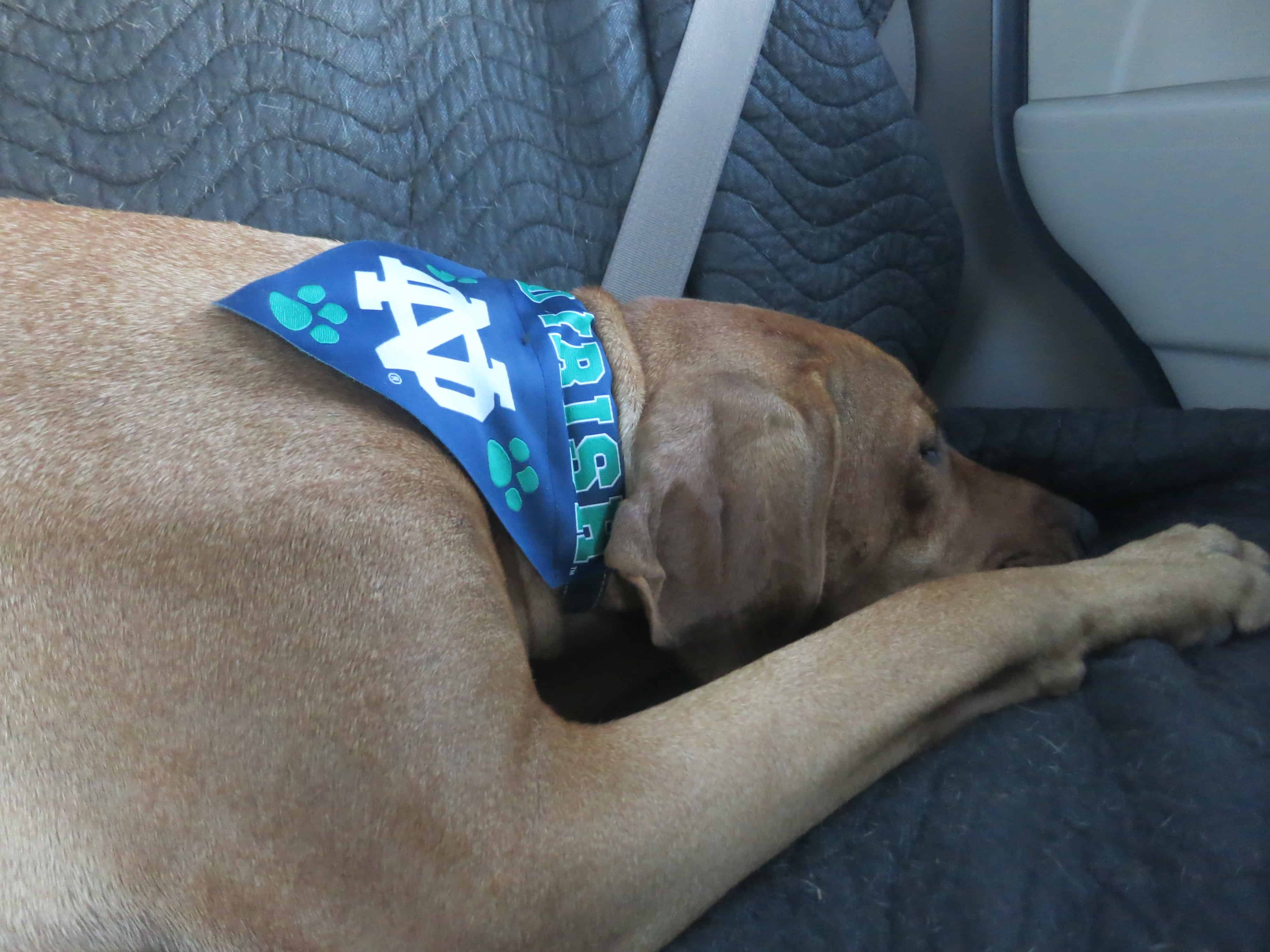 Eko was so beat from all the excitement that he passed out the moment he hopped in the backseat
Interestingly enough, at the end of Saturday night, Notre Dame football ended up being ranked #1 in the nation.  Now, I'm not saying it's maybe because Eko is a good luck charm, I'm just saying it's definitely because Eko is a good luck charm!