Eko and (especially) Penny are animated, lively dogs. The sounds of them playing, eating or chomping on a toy are the background music of my day. But at least once a day my rambunctious pups turn to stone. In what I have dubbed "Puppy Freeze Tag," I will get up to check on the dogs if I think they're being too rambunctious or might be causing mischief. No matter how loud they were the moment before, the pups have the exact same reaction when I enter the room.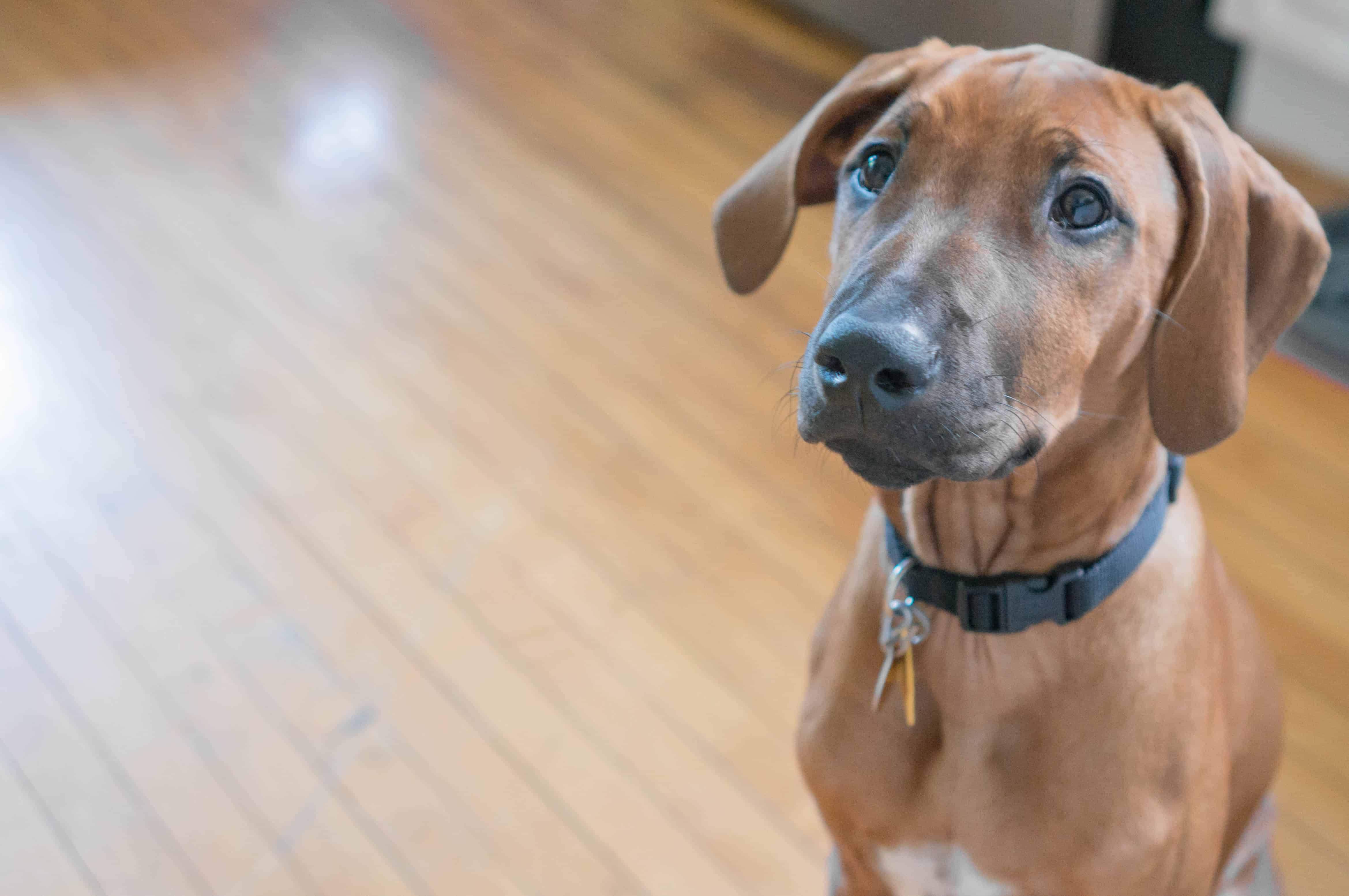 Stand perfectly still and look away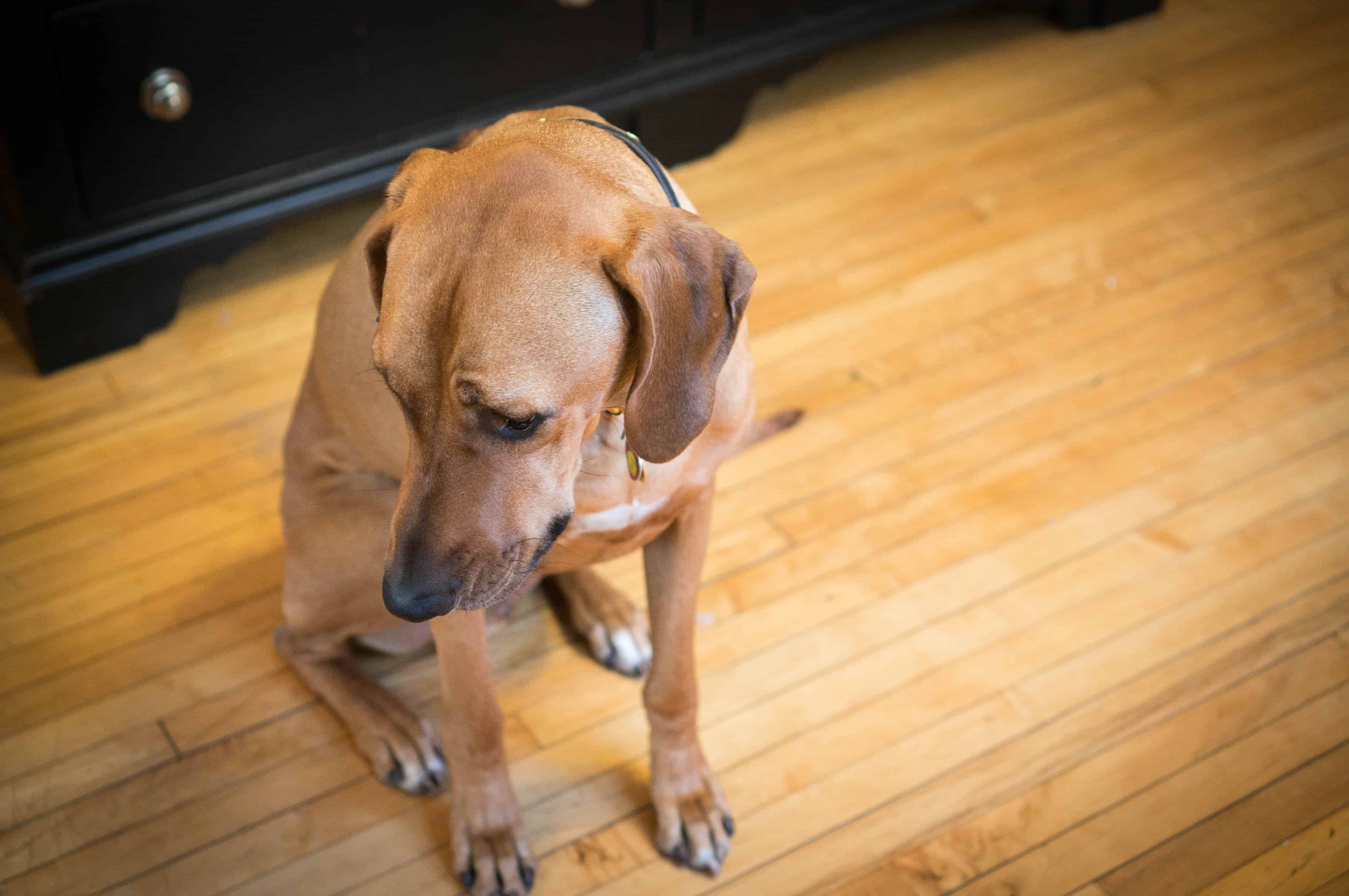 Whether looking up, down or to the side, the key is to remain statue still and look away
I'm not sure if the pups think this tactic turns them invisible, but regardless they both believe if they remain perfectly still they cannot get in trouble. No matter how absurd staying still may look.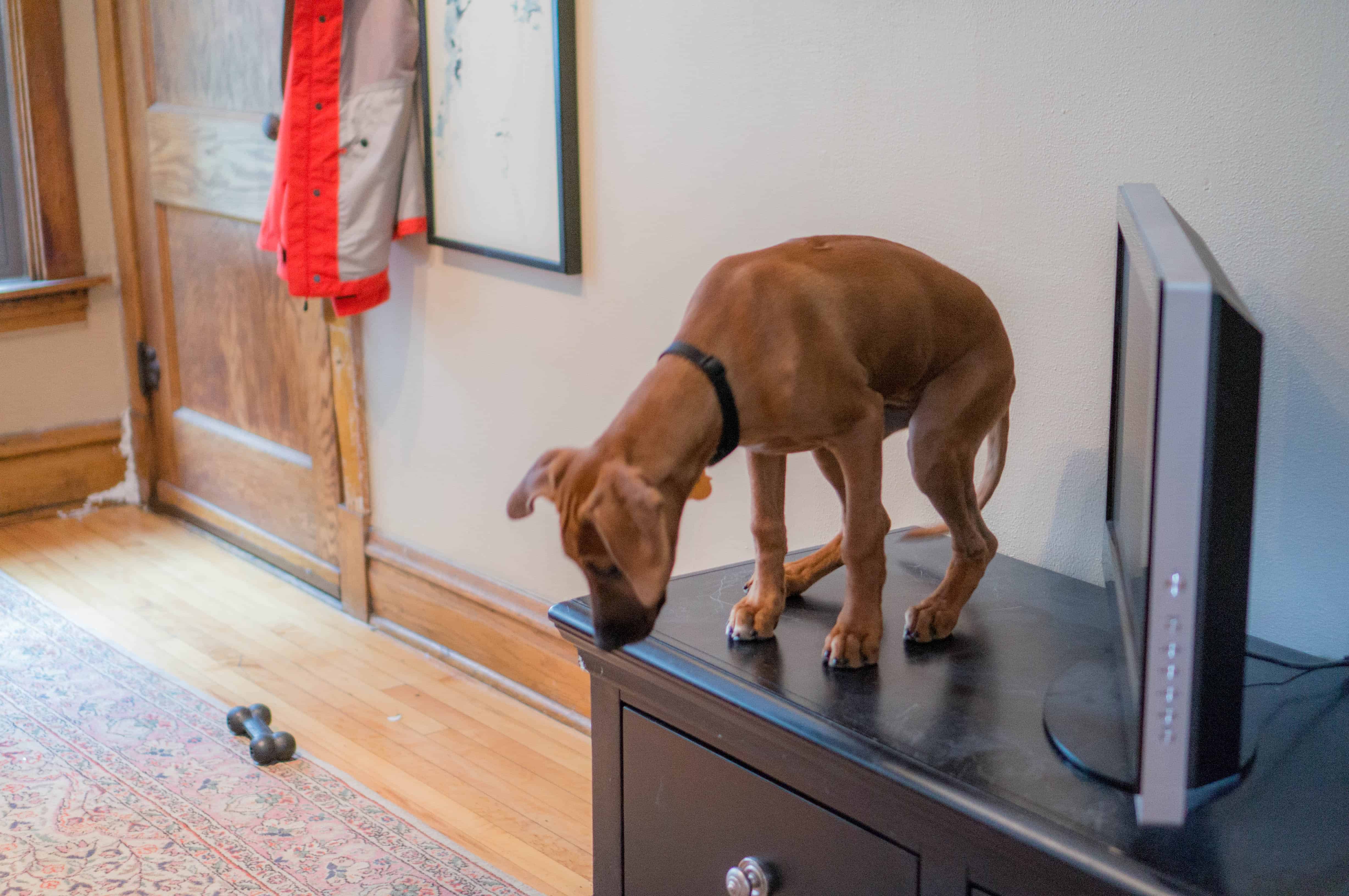 Penny teetered over the edge, torn between her knowledge she shouldn't be up there and her commitment to staying perfectly still
More often than not, Eko and Penny work in silent, stoic tandem to profess their innocence.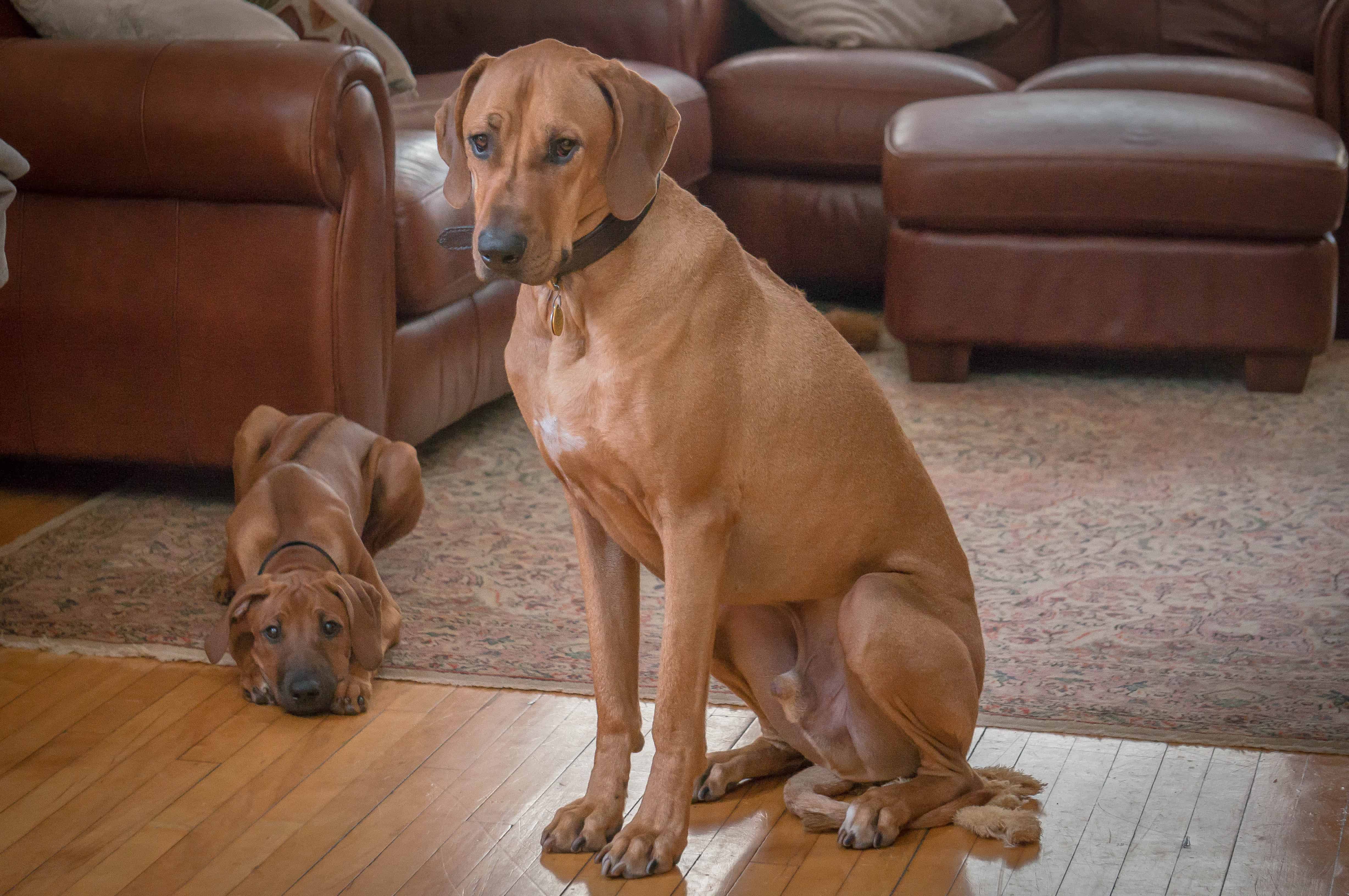 "Look, he's still and quiet. I'm still and quiet. Not sure what you think you heard going on in here, Will."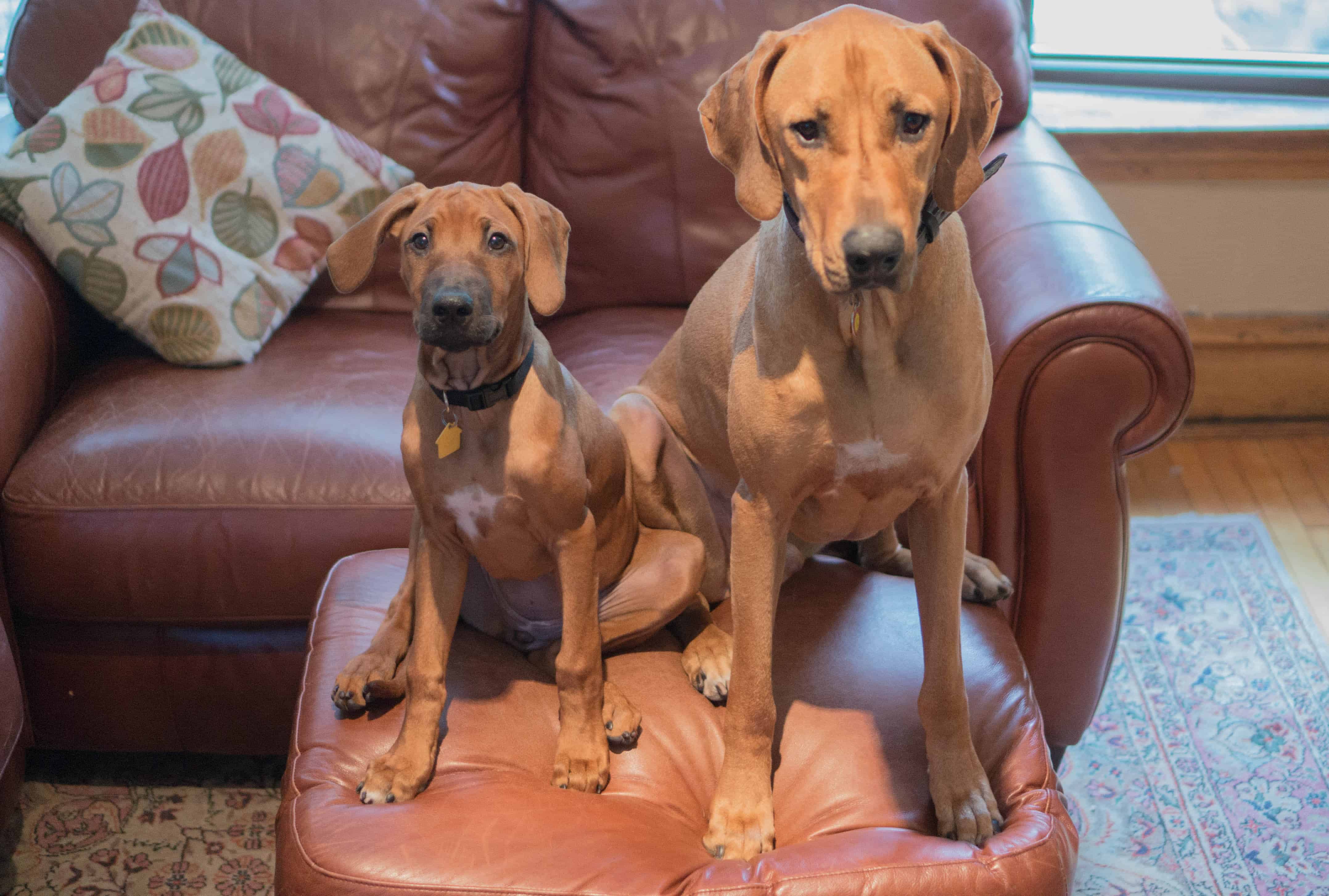 I know they were causing mayhem just the second before I snapped this shot, but neither would snitch on the other
Thick as thieves, these two
Like Wile E. Coyote, I think my efforts to catch these two road runners in the act is doomed. They're just too quick!
Does your pet have a go to maneuver to profess innocence/avoid your ire?