April is nearly here, and that means patio season is quickly approaching. Whether you're eating lunch, grabbing a cup of coffee, or sipping on a cocktail – having your pup able to lounge next to you is a major bonus. I've been fortunate enough to dine with my pups on patios, decks and rooftops across the country. Along the way I've picked up a few invaluable tips to help make the experience an enjoyable one.
First, remember that not all "dog-friendly" designations are created equal. Whenever possible, choose destinations which you know will welcome your pup with a smile. not a grimace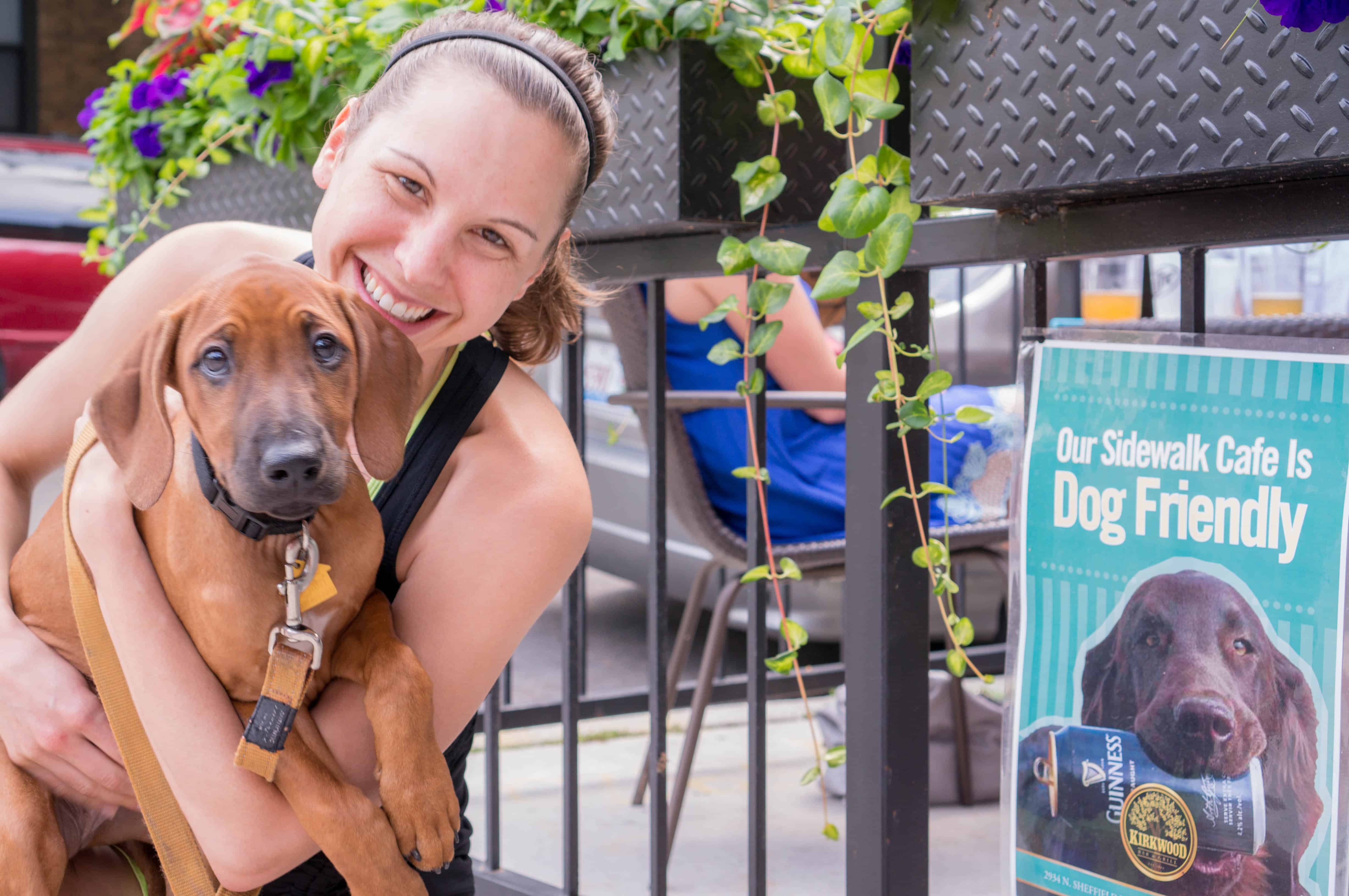 Sit strategically. I always try to pick a table against the rail and to have my pups sit on the side of the table away from where the waiter will approach. 
Attend dog-specific events. A number of local bars/restaurants in my area host "Yappy Hours" or similar events. These types of events are an excellent chance for your dog to practice their restaurant manners in a welcoming environment
So welcoming, they even rolled out the red/green carpet for us!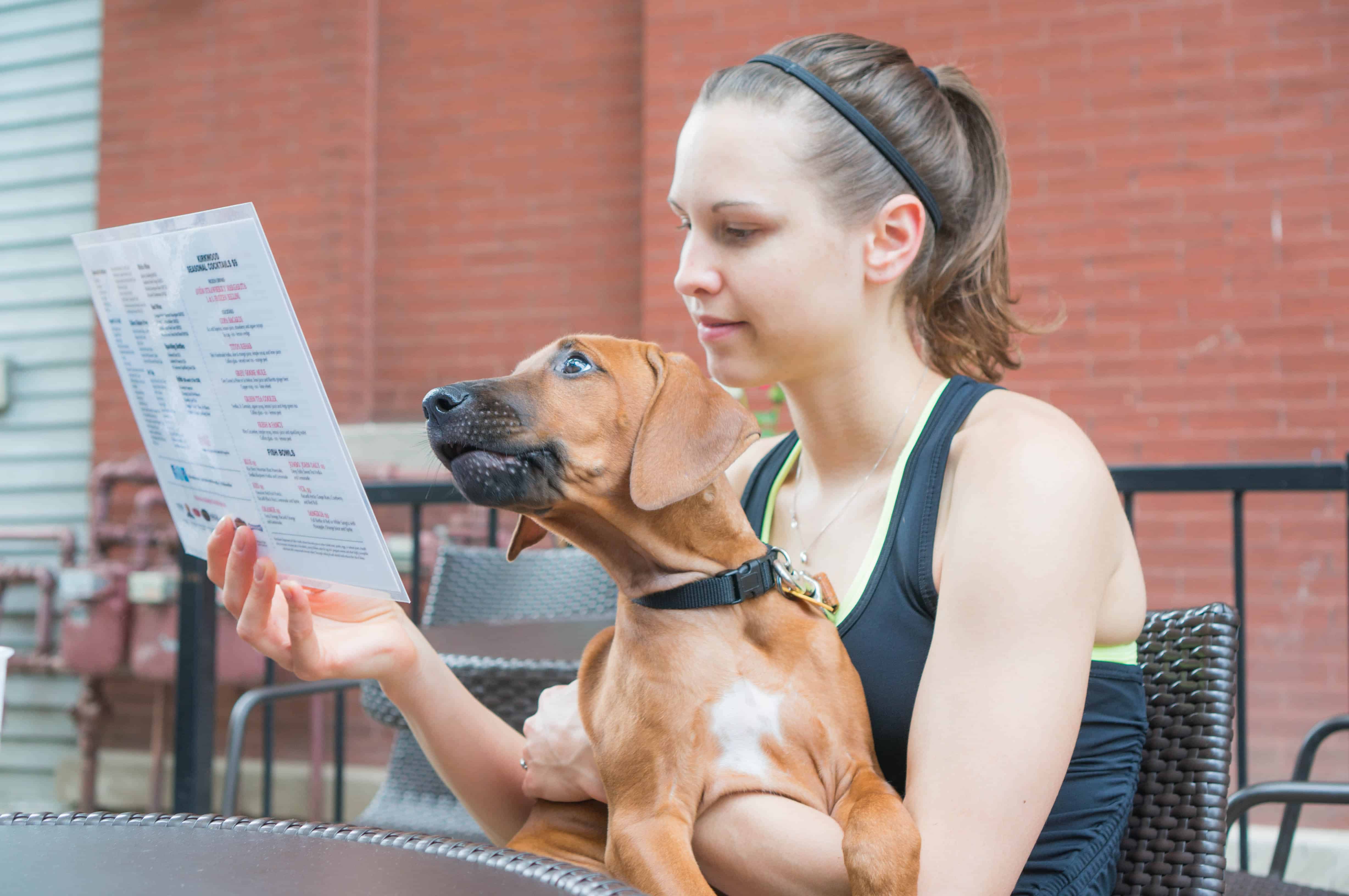 Get your dog in order before you get your order in. Prior to any restaurant visit, I like to make sure my dogs are well-exercised and ready to relax. I also make sure they have fresh water and something to chew on
Sometimes I'll bring an antler for the dogs to chew, and sometimes they have a five-star meal. Either way, the trip is always more enjoyable if I take the time to get my pups settled first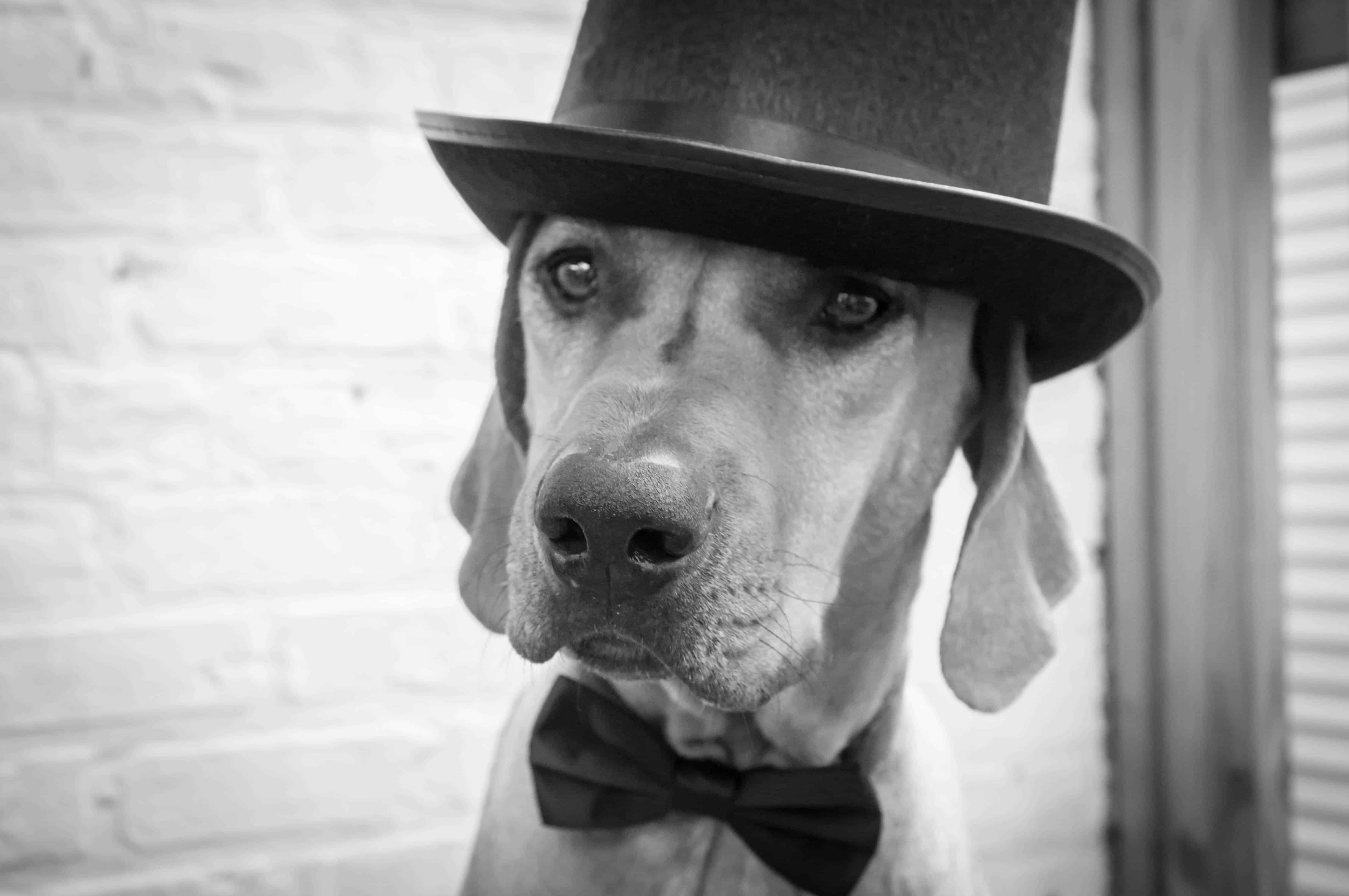 Be polite! I consider dog-friendly patios a privilege, not a right. As such, I make every effort to ensure Eko and Penny are well-mannered guests who don't disturb the staff or any other patrons 
It takes a bit of effort and thought to add your dog to your restaurant reservation, but the reward is well worth it
And in my experience, if your party includes a courteous and cute pup, waiters always seem to pay special attention to your table. Not a bad deal!