The Fourth of July holiday is here, the grocery stores are packed with party hosts and most of my friends are placing cardboard decoys at their desks in hopes of ducking out of work a little early.  Eko and I, along with half the city, hope to hit the beach tomorrow – weather permitting.  The trouble on holiday beach days is that it can be tough to find your friends amongst the crowd.  This year I hoped to eliminate that problem with a trip to the thrift shop.  I decided to get some digs that would help us stand out from the crowd.  As I'm sure you know, all our wardrobe decisions are voted on, so Eko came along to help out.
I suggested holiday cowboy hats, but Eko's eyes clearly said it wasn't going to happen
I thought a couple shark hats would be perfect for the beach but since Eko was more interested in taking a bite out of the shark I nixed the idea
When in doubt, you have to go with the tried and true, red, white and blue.  We bought a few American-flag-themed items, but I'm just not sure we got enough.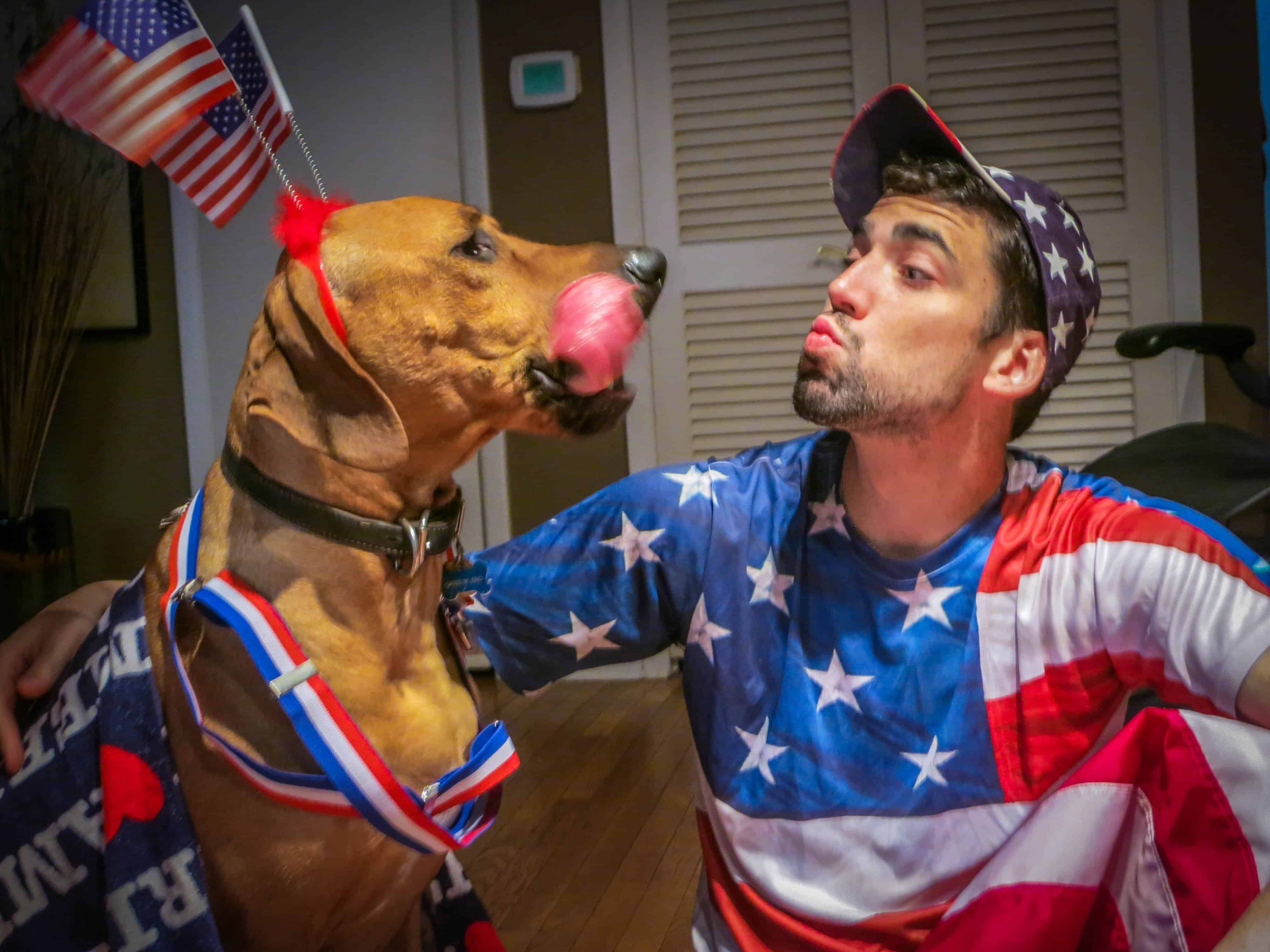 Eko licking his lips in anticipation of the beach
I worried our outfits weren't festive enough, but Eko reassured me otherwise 
Emily said that our outfits are "bright enough to bring down a helicopter" so I think our friends won't have trouble spotting us!  Mission accomplished.
Anyone have big plans for the holiday?