You don't have to tell me that Eko loves me, he shows me that every day.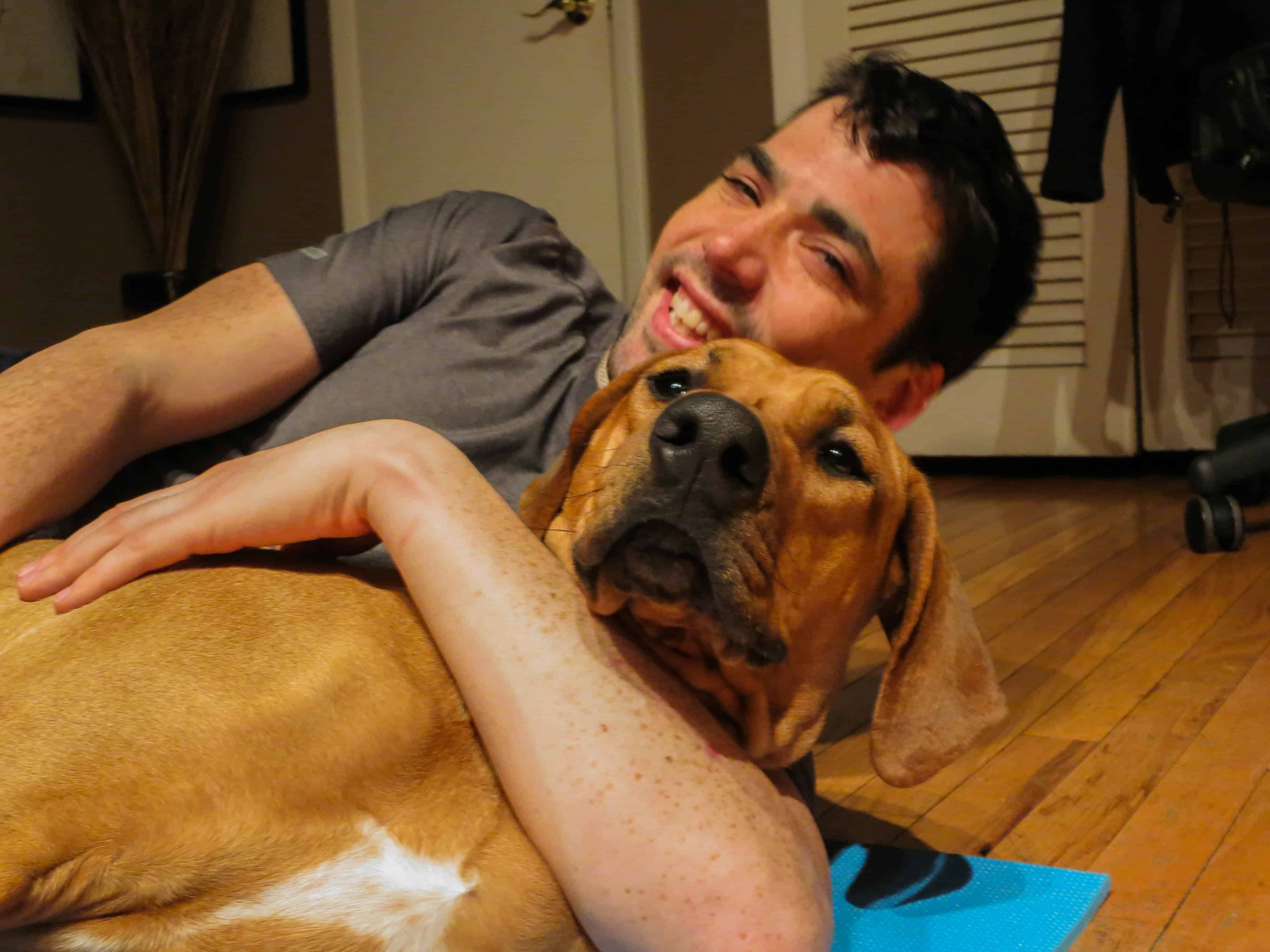 The love pup
But what about when it comes to other people?  I have read a few posts lately which claim, that in general, dogs prefer females to males.  Can't say I blame them, but it got me wondering if Eko has a preference.  I did not have to wonder long before the truth became evident.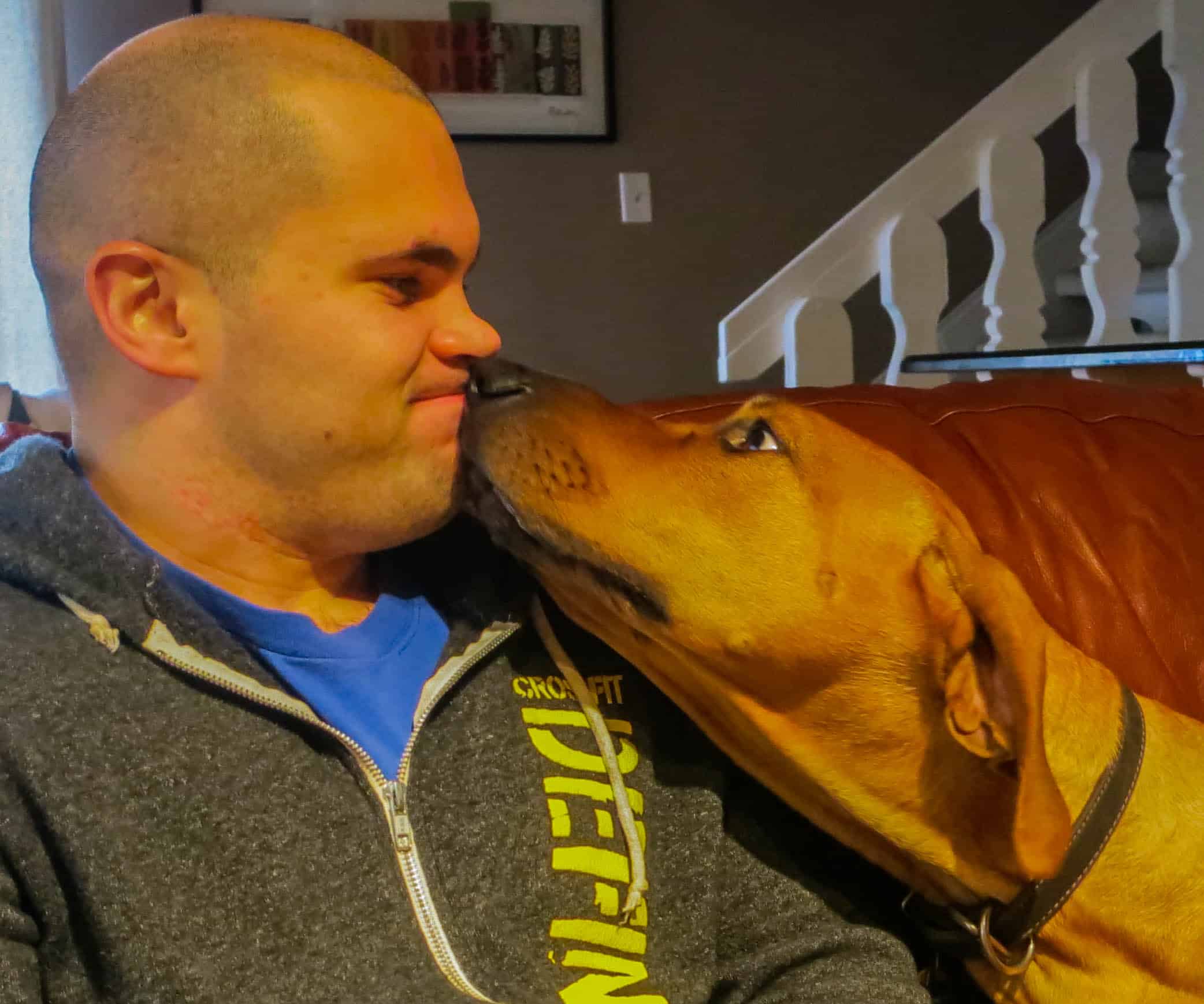 Eko is everyone's best friend.  Here he is about two minutes after meeting my friend Andrew
However, Eko has always LOVED Emily
And he is always desperate for her affection.  But it's not just Emily
Eko is also crazy about the Treat Fairy – aka my sister Helen
I have also noticed that aside from Emily and Helen, Eko also seems to prefer females to males when meeting both for the first time.
At a party we had, Eko was certainly interested in the guys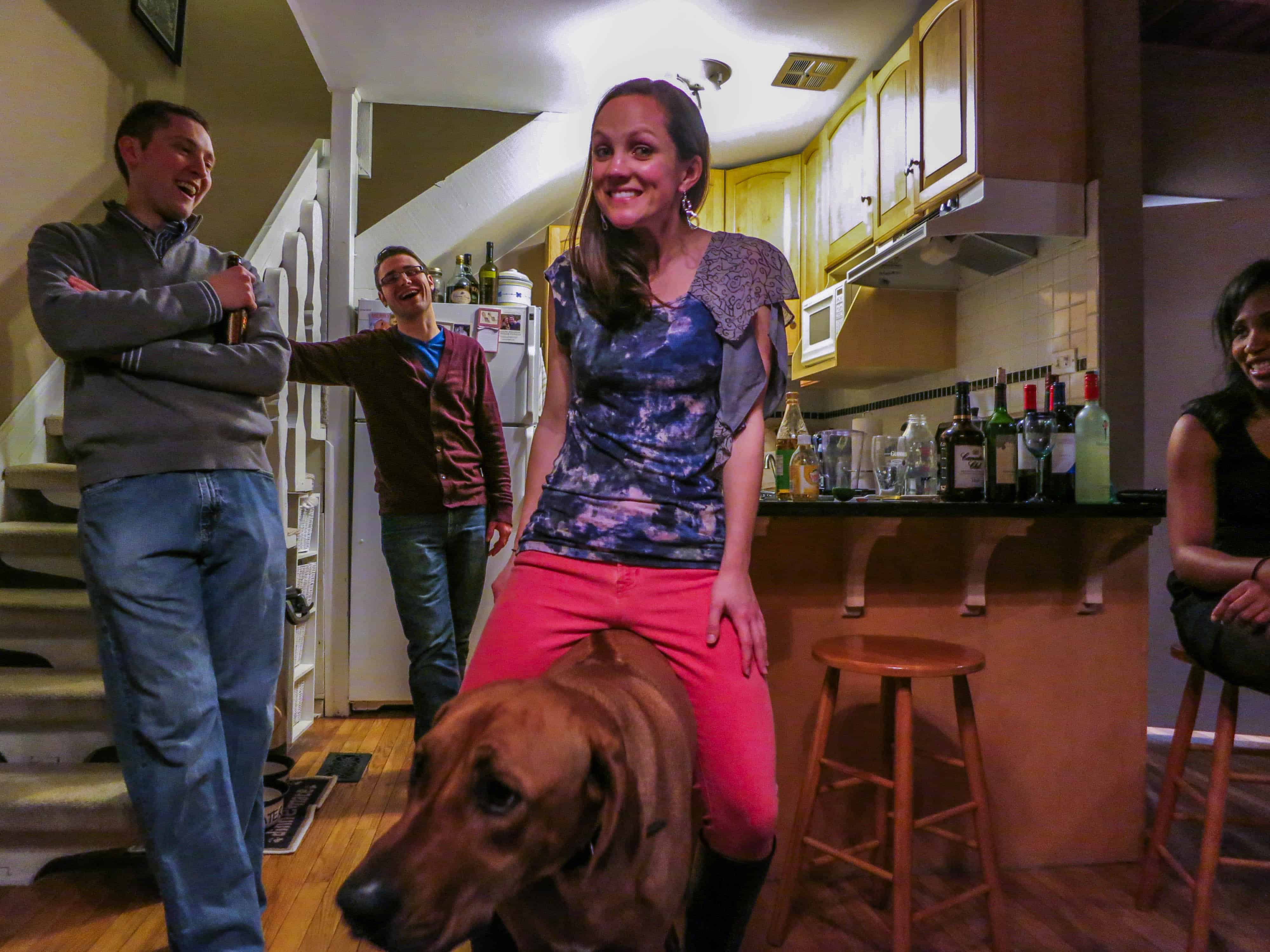 But he kept running underneath the girls until they gave him affection!  He also sometimes pulls this move at the dog park and then runs off, leaving me to apologize
While I did not find any scientific data to back up the claim, anecdotal evidence suggests that most pups are like Eko and prefer adult females over adult males.  There are a number of theories (most primary dog care-givers are female, females are generally more calming than males, dogs have more positive association with females) but the consensus seems to be clear.
In Eko's case, I wonder how his preference developed.  When I think about it, his preference for females was noticeable at a young age.  I have always been his primary care giver and I know he has a lot of positive association with me, so I wonder what it could be.  It's not something I ever really considered, but it is interesting to think about.
Any ideas?  Does your pup have a preference?