Dogs have it pretty good.  They play, they eat, they sleep and they don't have to wear pants.  But at the
Inn by the Sea
in Cape Elizabeth, Maine, dogs have it REALLY good. Originally I was looking at hotels in downtown Portland for the week, but one of our readers recommended that we stay at the Inn.  And we couldn't be more happy with our stay, so a big thank you to Cara for the suggestion!
Eko is particularly thankful for his lounge chair
The Inn by the Sea is so pet-friendly that I am really beginning to wonder if the place is actually a pet hotel that also accepts well behaved humans.  On our arrival the room was already stocked with a dog bed, a water bowls and some complimentary homemade dog treats.  Our ground floor room has a door that leads outside so taking your dog out is a breeze.  Take just a couple steps further and you hit the beach which is completely pet-friendly in the off-season and has designated pet-friendly hours in season.
The Inn's backyard makes you feel at home
And just down the walkway your dog can sample the local driftwood
The good life continues right up through dinner time.  Dogs are welcome to join you in the lounge for dinner and there is even a dog menu for your pup's discerning pallet.
Tough life
After a long day running on the Portland area beaches, I thought Eko and I had both earned dessert.  There was just one problem…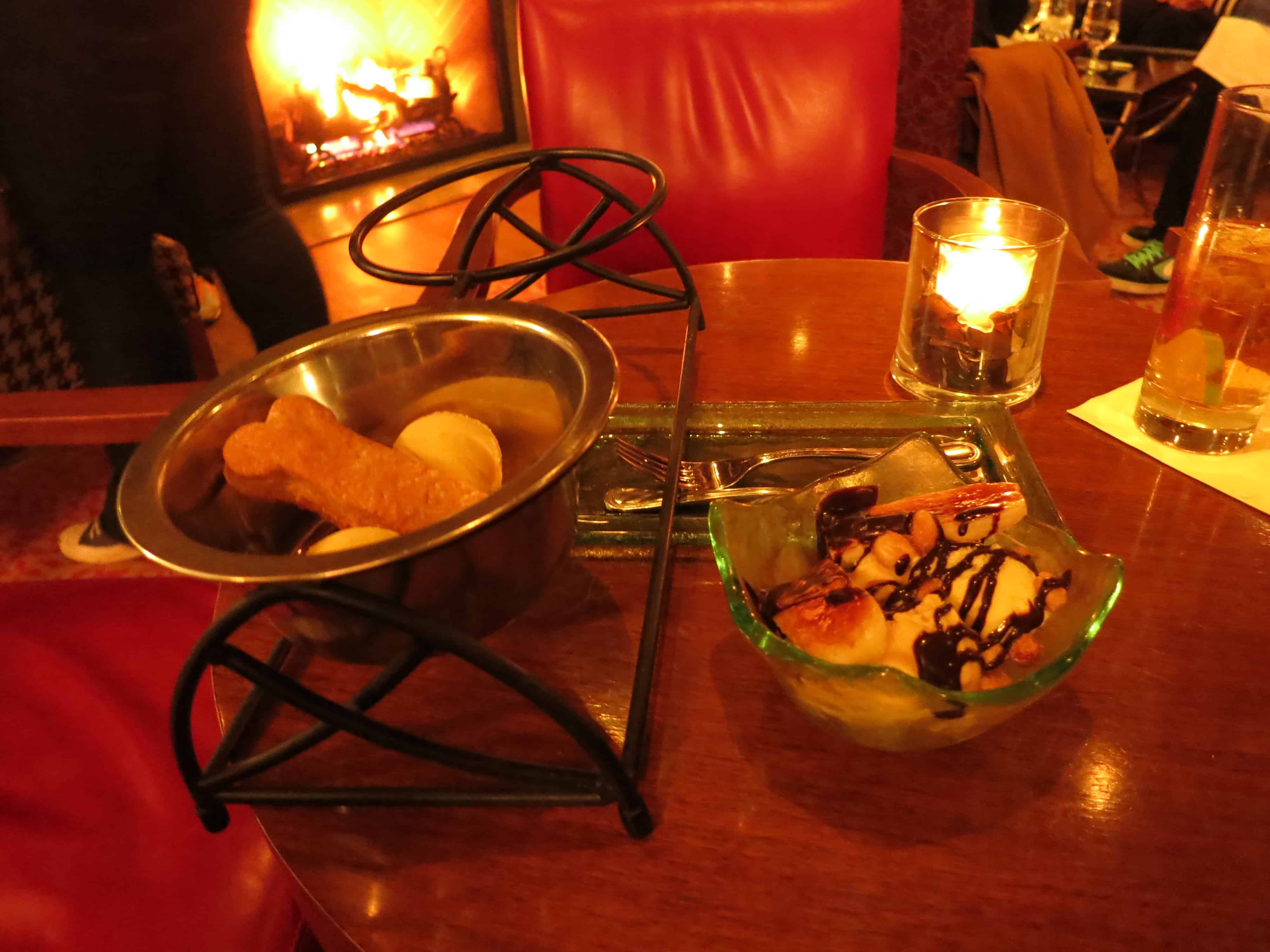 They both looked delicious
The Inn wisely put Eko's dessert in a dog tray because otherwise I might have given him the wrong thing.  Eko couldn't believe his good fortune when I put the tray down.  We both enjoyed our treats and then relaxed by the fire.  I'm pretty sure I have been on dates that were less romantic than last night's dinner with Eko.  I'm not sure what that says about me, but I would like to think that it means the Inn by the Sea does an amazing job of making your pet feel welcome. The staff here has been extremely friendly and helpful.  The Inn also charges no pet fee and has no restrictions on pet size.  If you are in the Portland area with your dog, I can't recommend the Inn by the Sea highly enough. Tonight Eko and I are going to swing by the Eastern Promenade again before grabbing dinner at Snug's on Congress Street.  If you're in the area, we are going to stop by around six.  Come say hi!