If you missed the Super Bowl yesterday, you didn't miss much.  While the game was boring, I noticed an interesting trend during the commercial breaks.  At least one commercial (frequently more) each break prominently featured a dog.  It seems advertisers realized that when it comes to being cute, pets have the market just about cornered.
But it's not just actors who need to worry about their jobs.  The Super Bowl was a yawner, but the Puppy Bowl had plenty of action.  Fortunately, we had a sideline reporter, my friend Matt, who attended the Puppy Bowl in person and sent back some Pulitzer-prize caliber photos for us.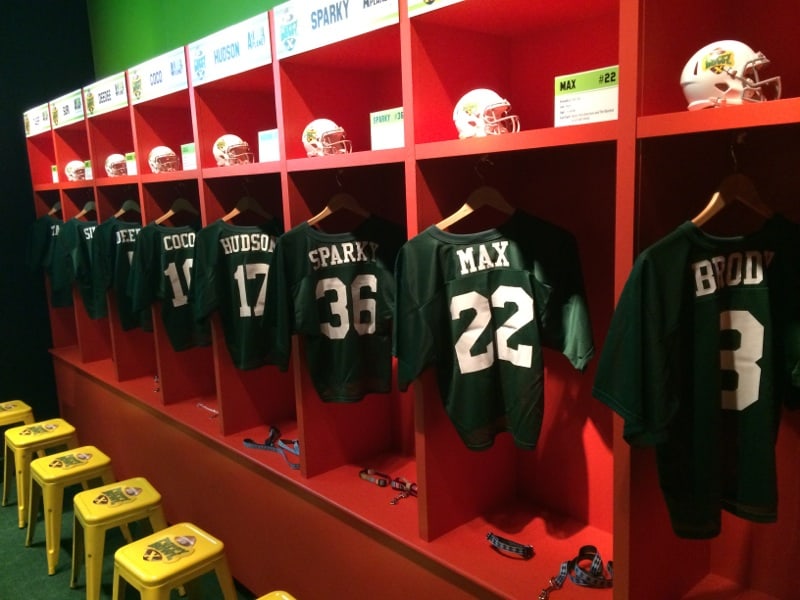 As one of the foremost dog-sports journalists, Matt had insider access into the team locker rooms
During warmups, players were chomping at the bit for the game to get started
It was a hard fought battle throughout
The two teams really left it all out on the field
After the game, the Wall Street Journal immediately asked Matt for some expert analysis
And how did my fantasy team do?  Well…um…ehhh…
Negative points!  I didn't know you could even do that! I guess it's only fitting I picked a team of trouble makers and slackers 
Humans, we have had a pretty good run on TV, but it's time to realize we have been beaten at our own game.  If we step aside quietly, maybe our pets will still let us run the cameras and editing equipment while they strut their stuff.