Unsurprisingly, my greatest challenge with Penny is teaching her how to be subtle. Or at least a bit more subtle than her default personality, which is about as subtle as getting run over by a freight train.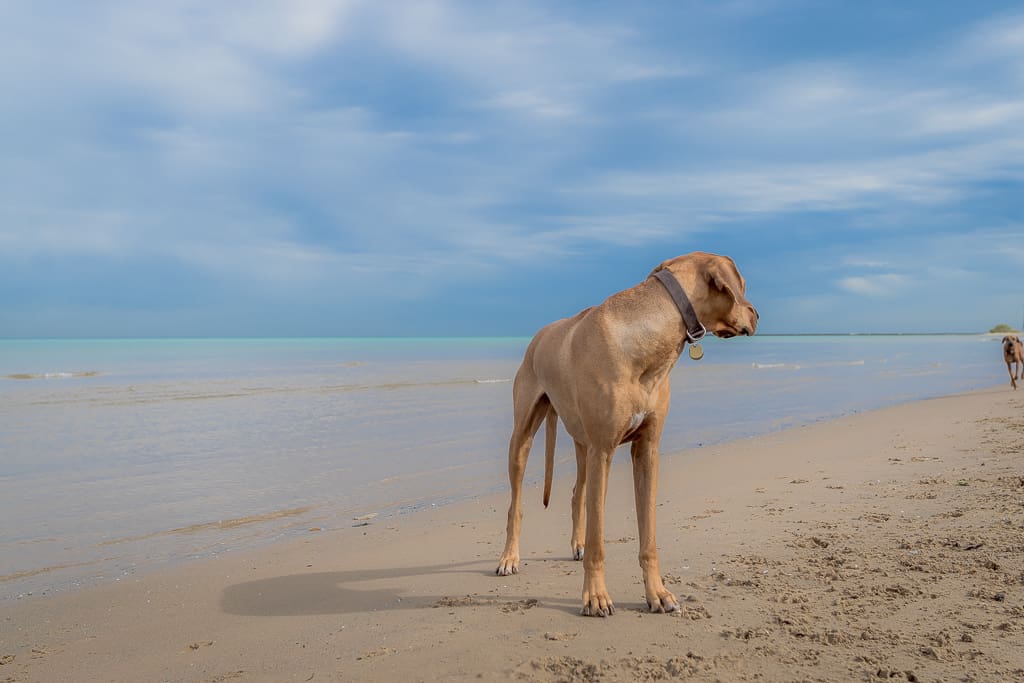 "Hey, Will, better back up. The train is about to roll through."
"Here she comes."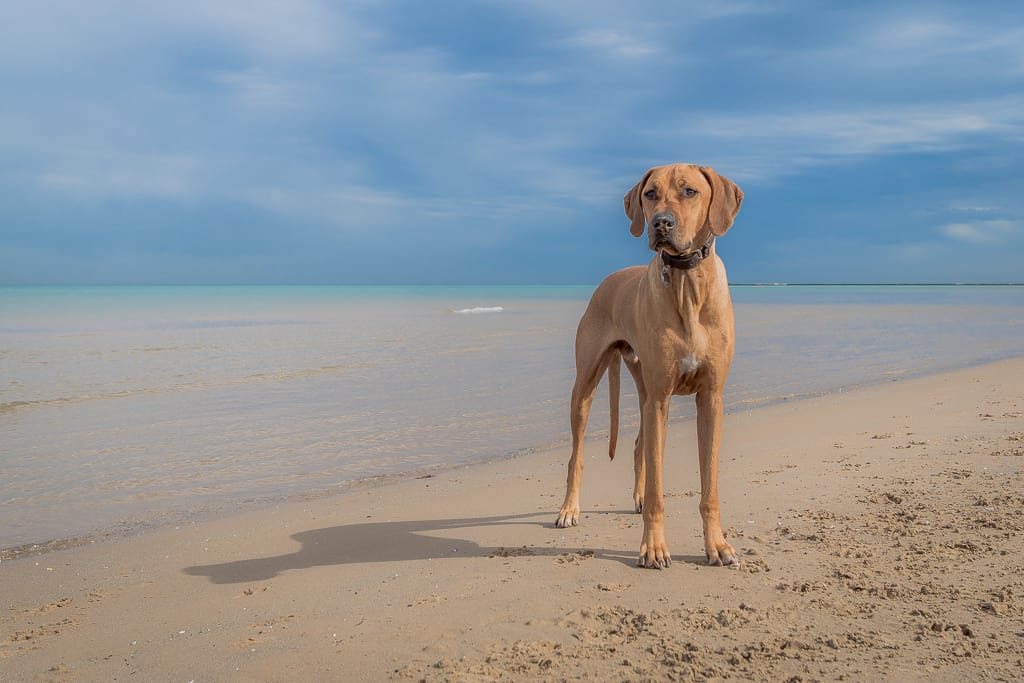 "And there she goes."
For a good portion of Penny's life, the continuation of the above scenario was me tearing down the beach after the little whirling dervish. That's because my little freight train was looking to crash into a fun wrestling match with the closest pup.
When that dog was a Great Dane or a Lab, great. But if it was a smaller dog, Penny quite often didn't know how to pump the breaks and play appropriately.
But after months of training and a couple early-exits from the dog park for unladylike behavior, Penny's caught on to the fact not all dogs are equal so playtime adjustments are necessary.
The real test came last week during when a rambunctious little dog decided to "pull a Penny"
He actually ran full speed into her!
"Wait, so you can crash into me but I can't crash into you!?"
I admit, I thought Penny might return the favor to the diminutive instigator and I prepared to intervene. So I was pleasantly surprised when Penny did a very un-Penny thing and showed some discretion.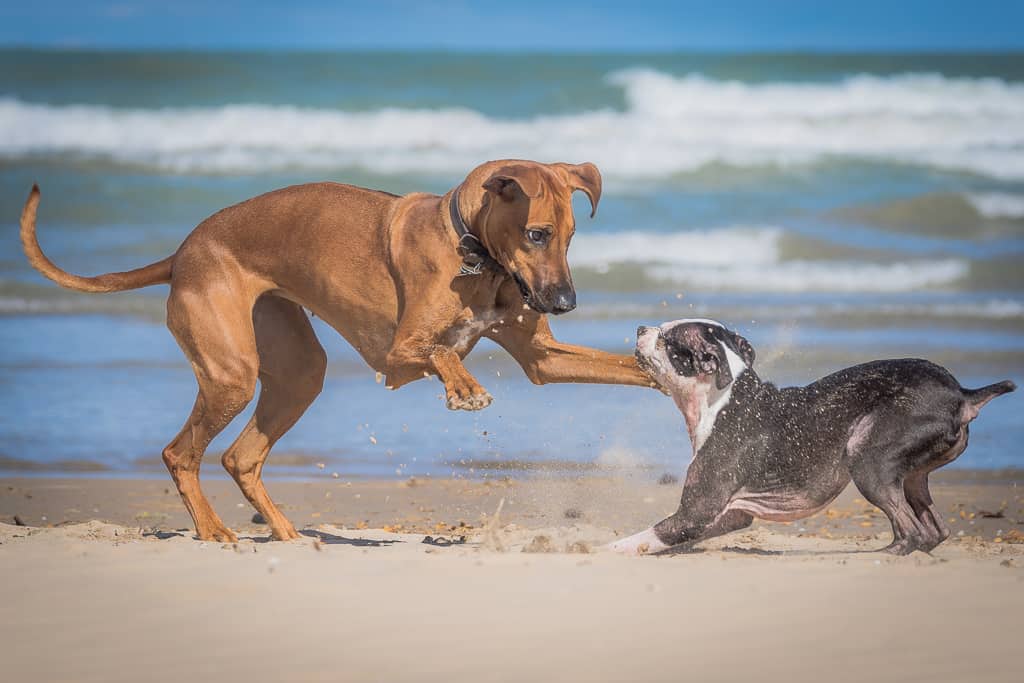 Instead of jumping on her pal, Penny pounced above, over and around the little guy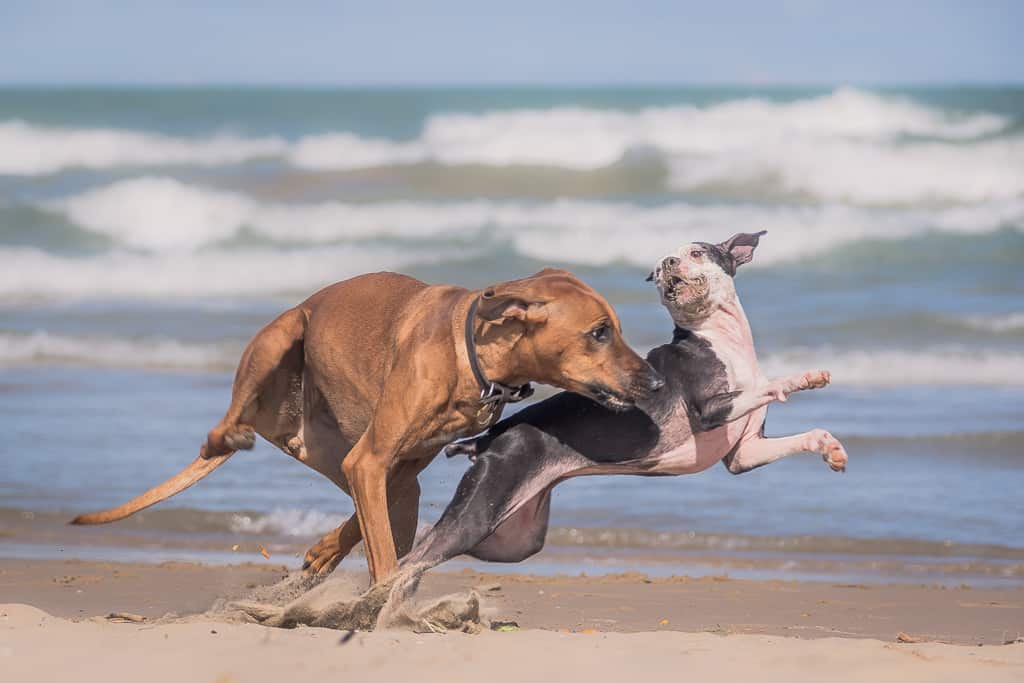 But that was still plenty enough to send the little guy fleeing down the beach
Six months ago Penny probably would have chased that dog down the beach to give him a piece of her mind. But she was content to come back and play with us.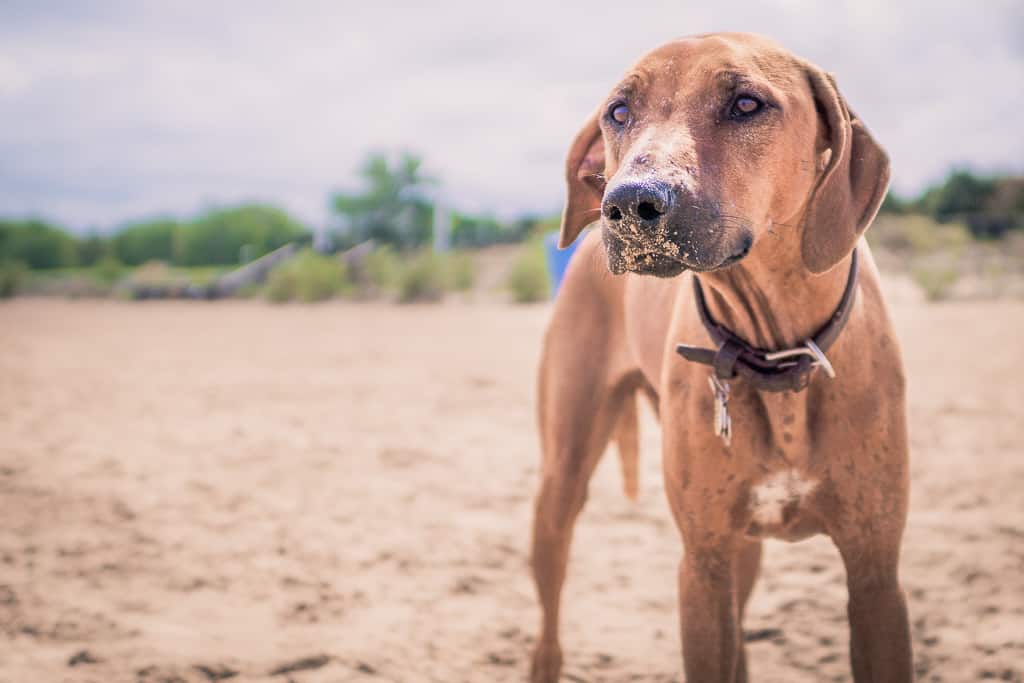 "Darned kids have no respect these days"
I believe this is the second official documentation of Penny displaying restraint. Once is an accident, twice is coincidence. If there's a third time I might have to say Penny is maturing!
And I would be just fine with that. I prefer leading the pups in a game of chase rather than trying to keep up with a runaway freight train.