When it comes to playing tag, Eko and Penny are experts.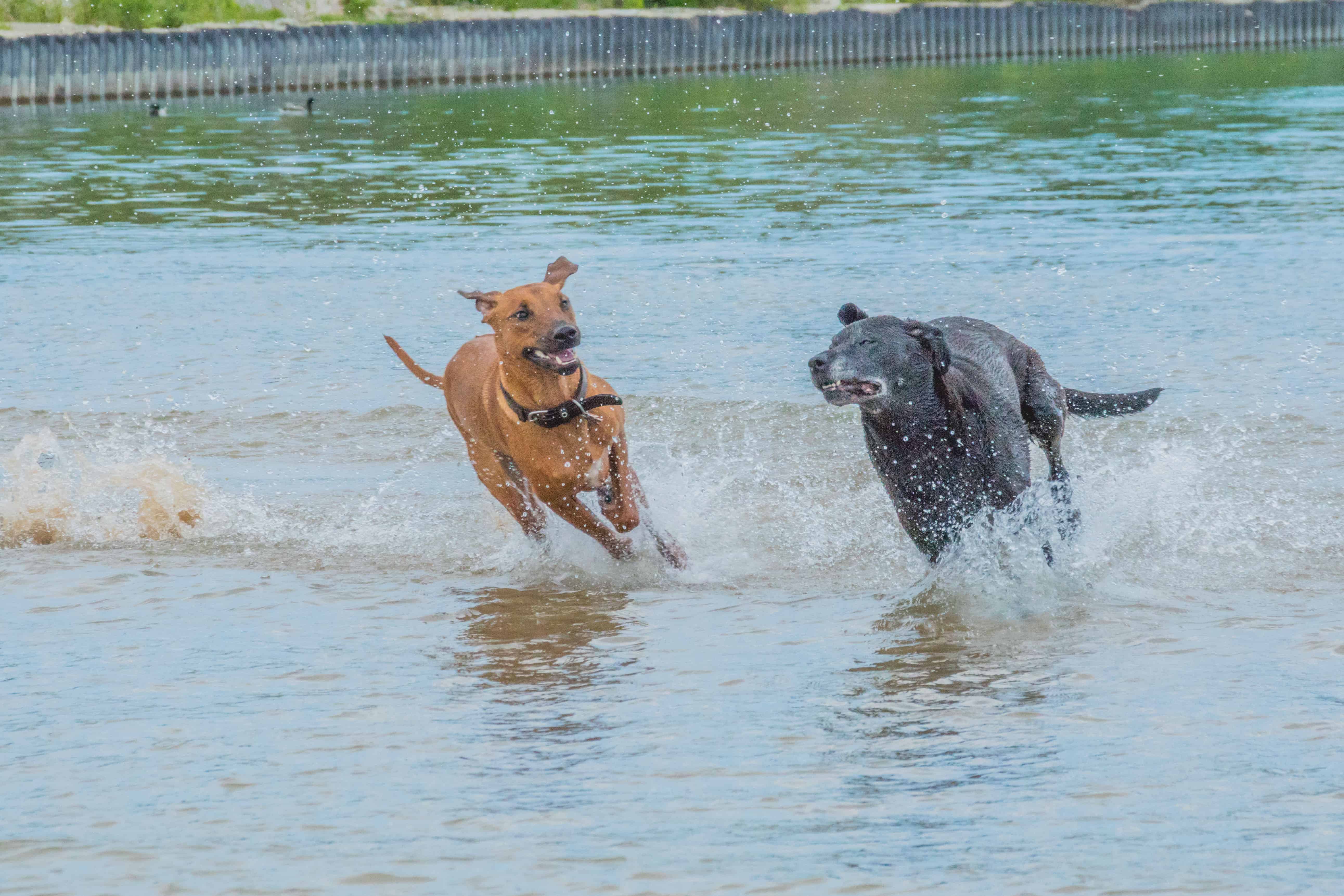 Whether it's one on one
Two on one
Or sibling on sibling
But today we're looking for help with a different type of tag – a dog ID tag.
Between rabies tags, dog park tags, microchip tags, and name tags, the pups sound like they're playing jingle bells every time they run
Both Eko and Penny have old, cheap and beat up ID tags that I'd like to replace. I can also ditch their microchip tag by putting that info on the new tags I get made. I checked around and this stainless steel tag from Amazon looks durable, functional and well-reviewed.
But those tags are also a bit boring. Before I go ahead and buy anything I wanted to see if you guys have recommendations for any other tags. Etsy stores, other retailers or any suggestions you have would be much appreciated.
Thanks!