Summer means the dog beach is usually packed with pups, even during off-hours.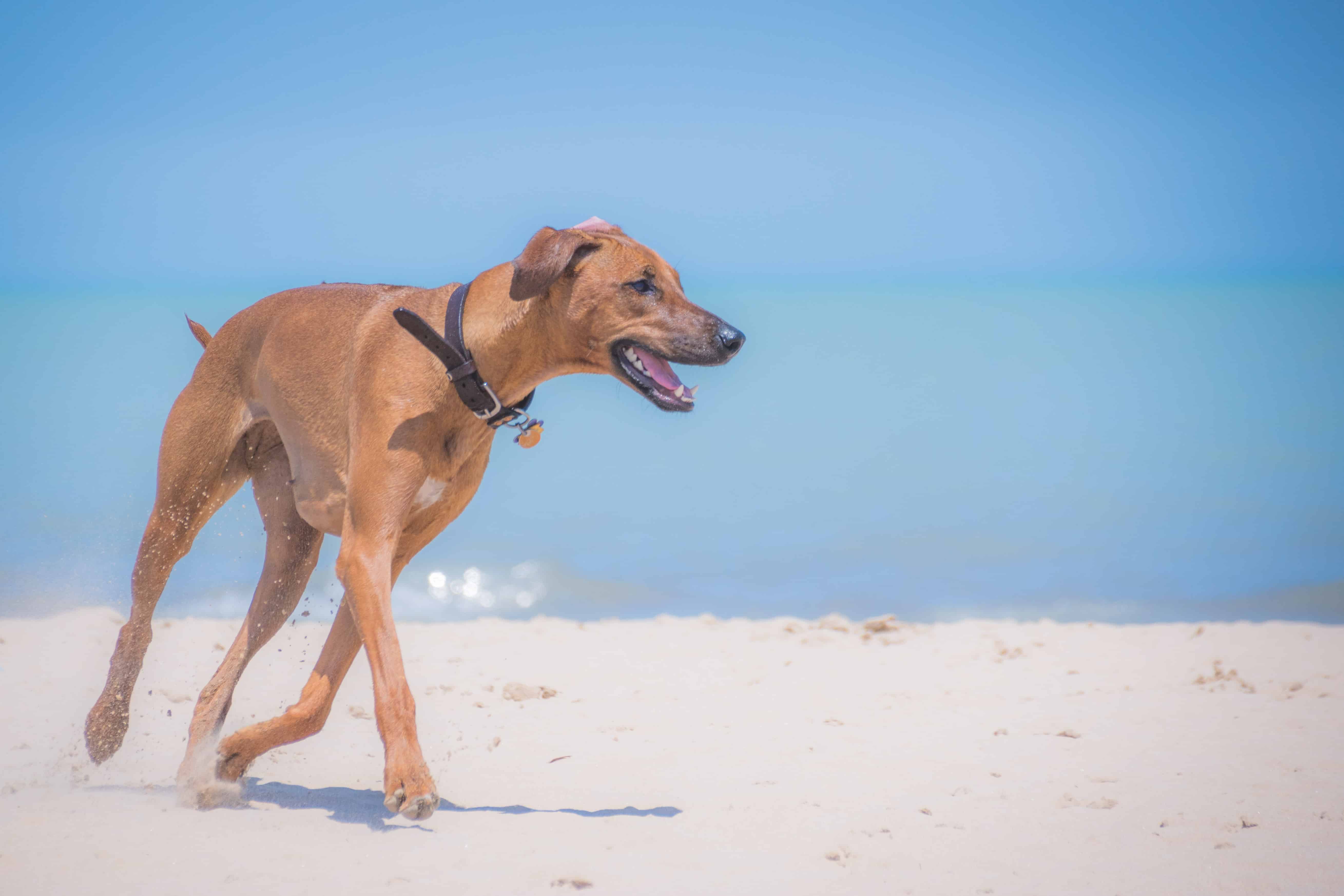 Eko sticks by my side, but I get one good look at Penny before she dives into the fray
I was worried I might have a tough time keeping an eye on Penny amidst the throng of people and pups, but I've developed a simple system that makes finding Penny a cinch.
First, look for the fastest moving thing on the beach. If it's not Penny, proceed to step two.
Step Two: Look for the blur chasing the fastest thing on the beach
Next, check for the pups playing fetch. Penny is usually trying to fetch them
Happen to notice another crazy pup that's not Penny?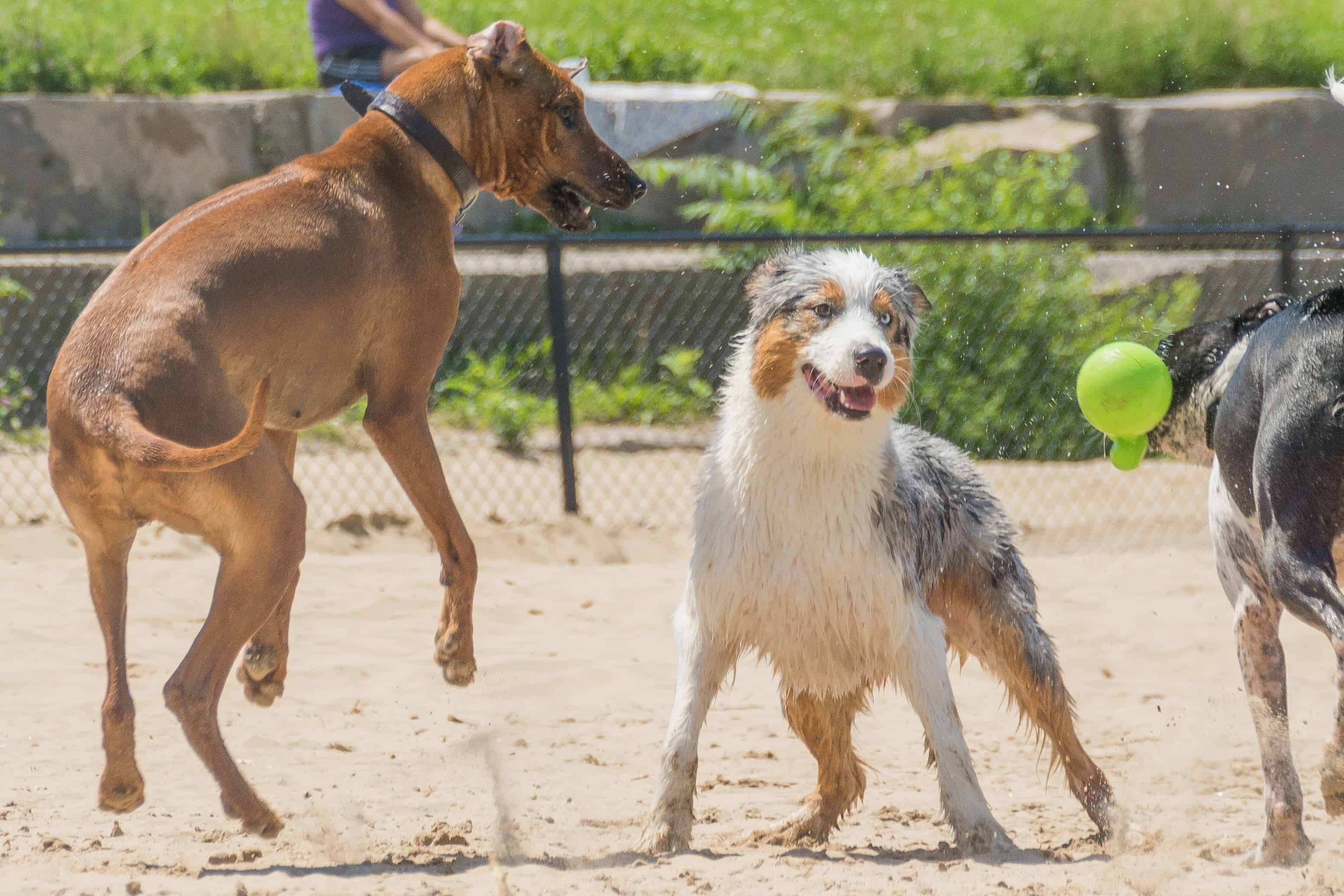 Keep your eyes glued. Nutty dogs always find each other
And if there are no bouncing or speeding pups?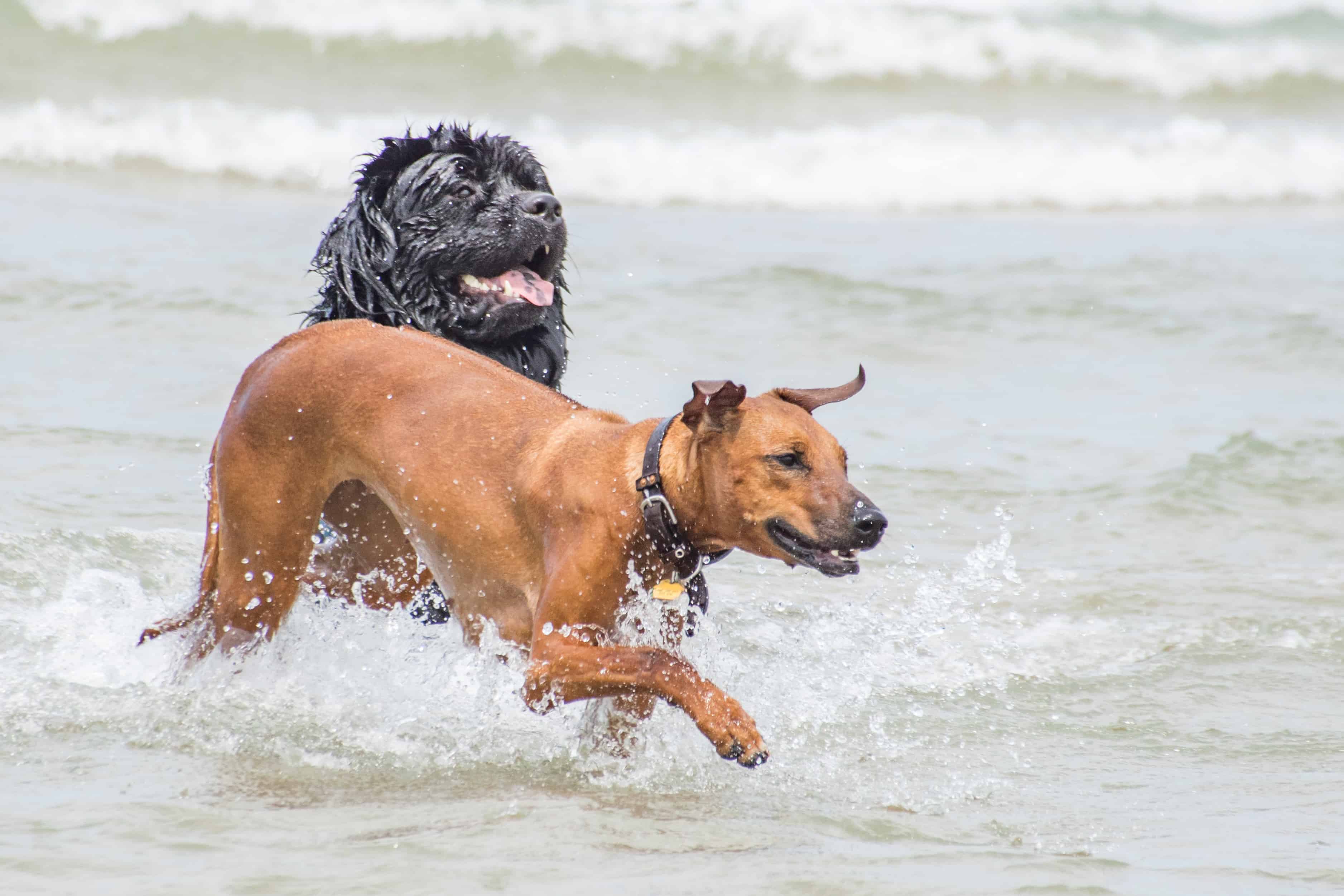 Look for the biggest pup in the park
Because despite being the size of a Newfie's head, Penny loves crashing into the giant breeds
But who has time to run then fetch then bounce then crash? Which is why the easiest way to find Penny is to look for the one pup that's running, fetching, bouncing and crashing all at the same time.
She's an excellent multi-tasker
Penny gives me plenty of things to worry about, but losing her at the beach certainly isn't one of them. Because like a bad penny…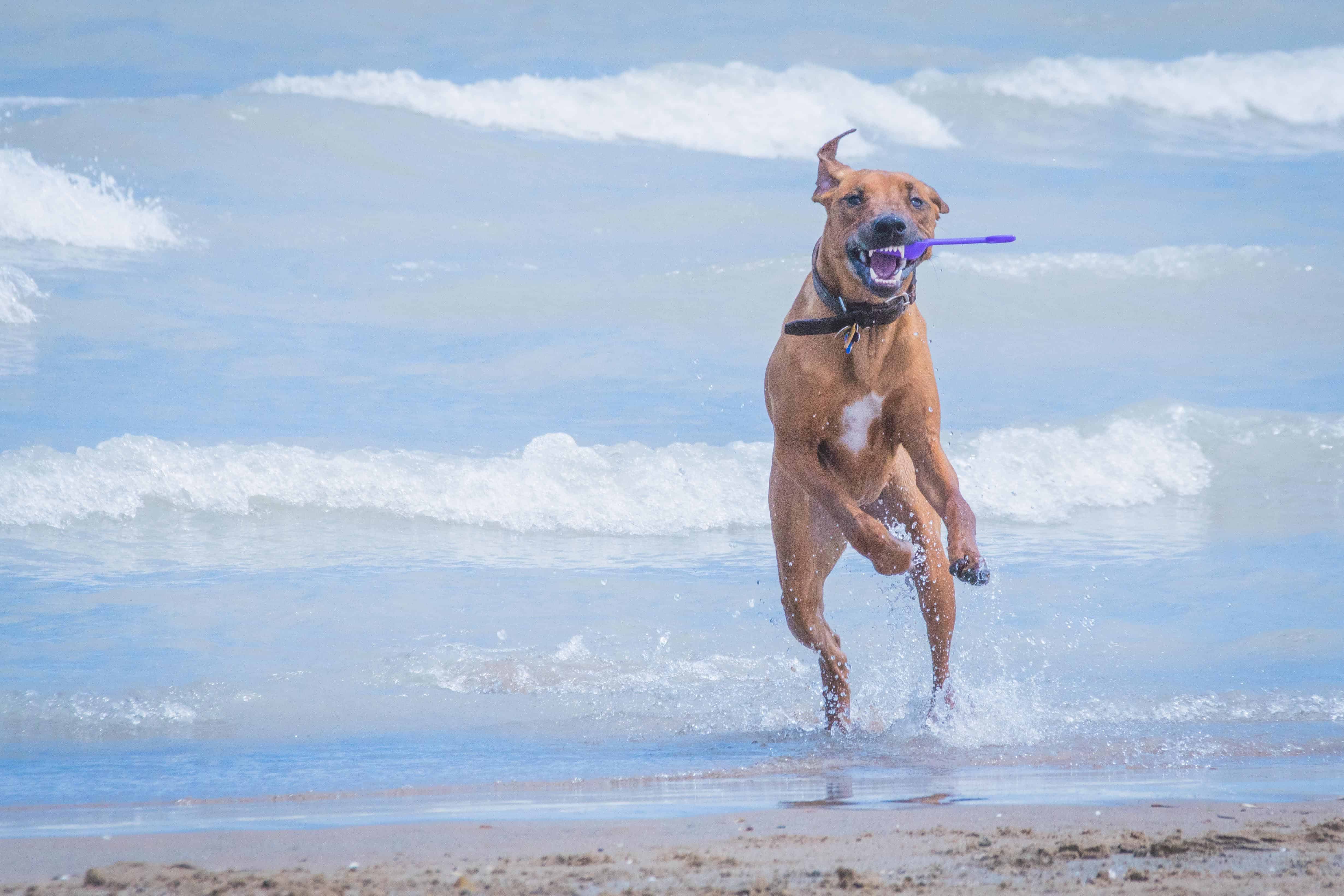 She always turns up!