Despite my best efforts to teach Eko and Penny to speak English, the pups still haven't picked it up. Or they just refuse to talk to me. Which is understandable. But spoken language is overrated. Eko and Penny can tell me just about everything with body language. I love the litany of subtle wags, postures and head-cocks each dog uses to communicate. I am most impressed by what dogs can communicate with just their eyes.
With Penny, I know this "thousand yard stare" look (as with most of her looks) means she's about to explode into action
Can you blame her? Tackling the photographer is much more fun than posing for a photo
Even closed-eyes speak. Eko's blissfully soaking up the sun here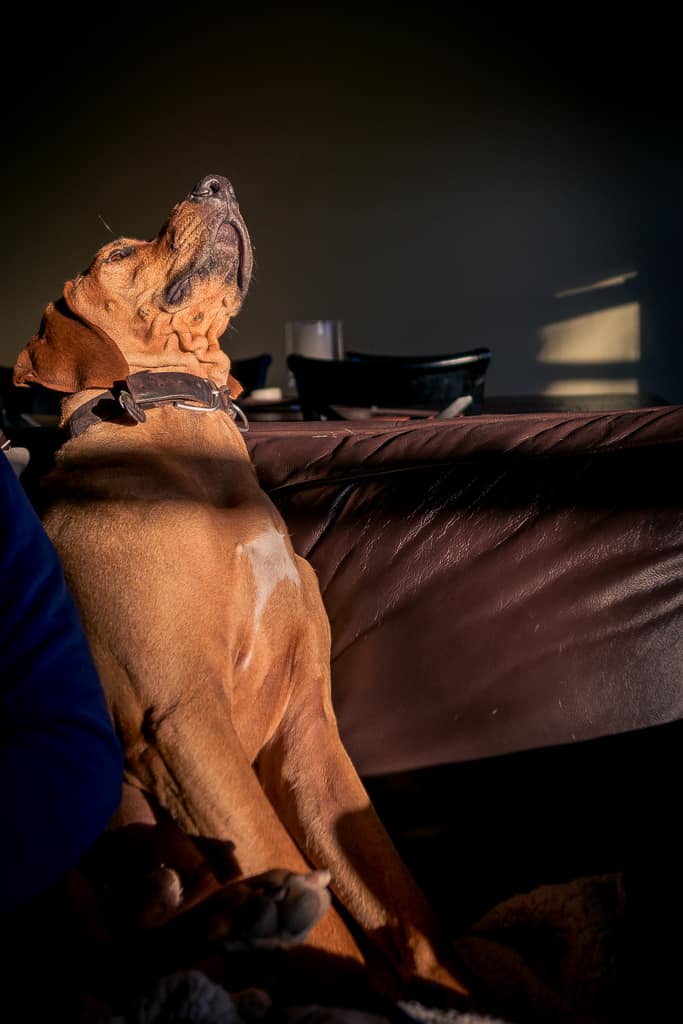 Although I didn't need any confirmation, I think this awed-pose confirms Eko's happiness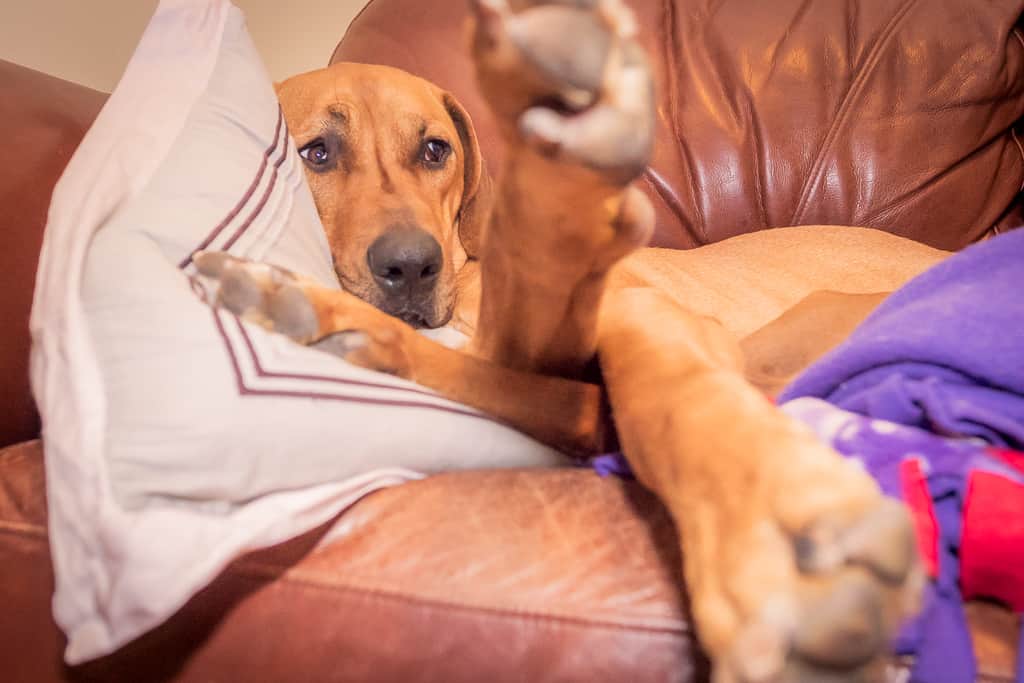 Conspiratorial side-glances are a perennial favorite of mine. When the pups think I'm about to announce it's dinner time they both remain frozen, while giving each other "Are you thinking what I'm thinking?" eyes
When dinner is announced, the co-conspirators explode off the couch
I'm not sure if Eko and Penny are religious, but bath time seems to get them in the mood to pray
"If there is a Dog up there, I'm asking you to please make this bath quick!"
From wide-eyed stares of shock to happy-squinting to the much famed puppy-dog-eyes, there's seemingly nothing our pups can't tell us when we take the time to listen to their eyes.
The above photos capture just a few of my favorite types of looks. There are oh so many good ones to choose from. What are yours?