Some things never change – the sun rises in the east and Eko is always looking for some treats.  He especially loves jerky.  In fact, if you were trying to rob my house and you brought along some jerky, I'm pretty sure Eko would help you load the van.  Word on the street was that
Lofty Dog
 was the place to go in Austin to get Eko his fix.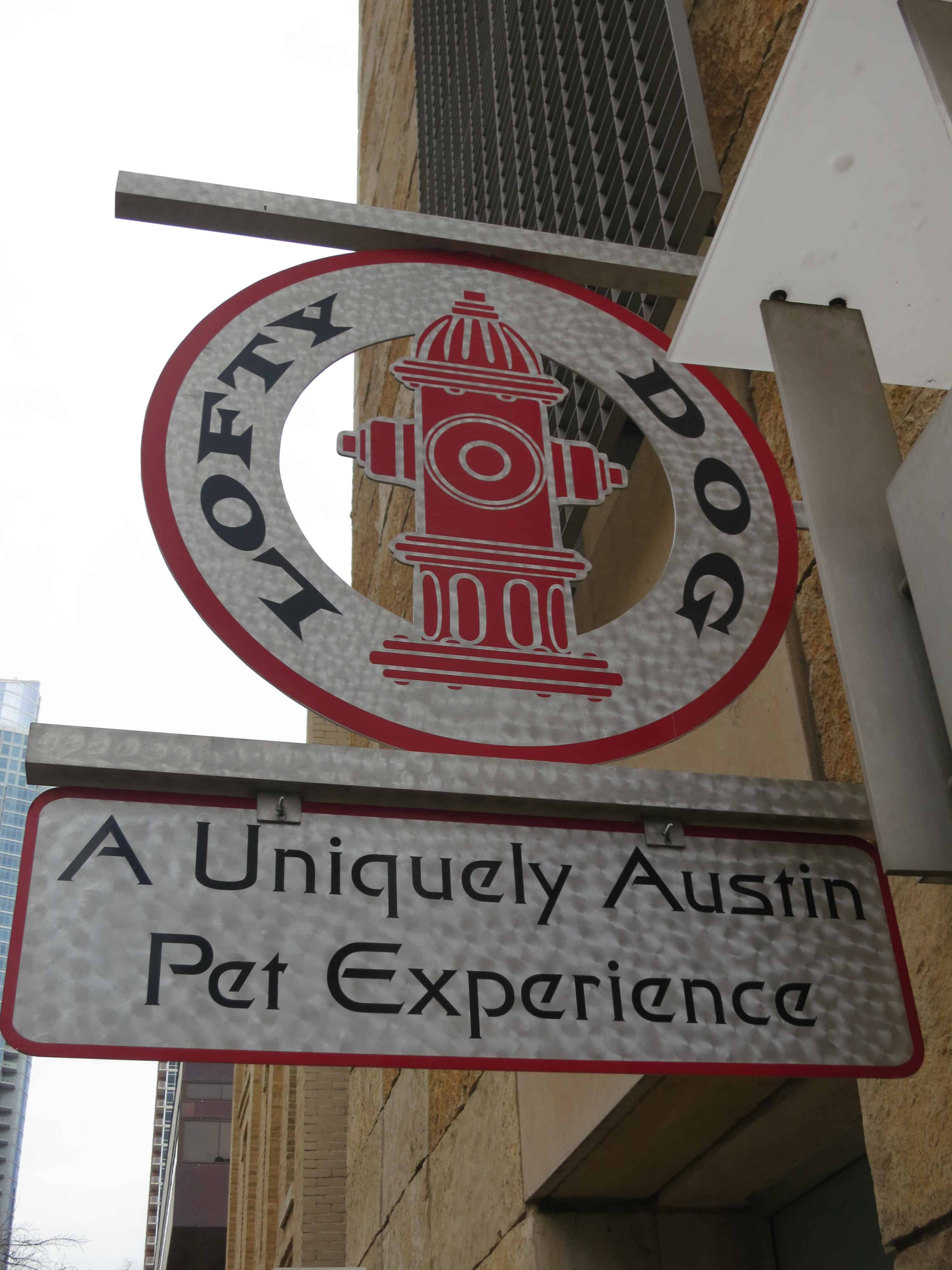 Translation: It's an awesome pet store
"The Uniquely Austin Pet Experience" sounds like the name of a Journey cover band, but Lofty Dog's slogan is not just lip service.  Eko and I were greeted at the door by Jackson, an employee who also happens to be a dog.  Next, the human employees told me I could let Eko off leash – something which I've not been able to do in any other pet store.  So while Eko and Jackson hung out, I got to take a look around.
If someone makes one of these with a Ridgeback on it, I will give you all my money (FYI: All my money = $37.43)
For the dog who loves Chinese food, Lofty Dog sells Kung Fu Fido
Jackson practiced some of his own Kung Fu on Eko's head
The staff at Lofty Dog was great, and I really appreciated how laid back they were about having Eko off leash.  Picking up supplies is much easier when you aren't attached to a dog who wants to eat everything out of your hand.
Lofty Dog is definitely one of my favorite pet stores that we've ever visited, so if you're in Austin be sure to swing by.  You can pick up some great products and your dog can pick up some Kung Fu training from Jackson.