My in-laws (!) hosted a full house over the holidays. Included in the growing family is my three-year-old niece and my year-old niece and nephew twins. The dogs love the kids. Actually, they didn't pay the kids themselves much mind, but Eko and Penny love what kids leave in their wake.  
Food. Lots of food.
"Don't mind me…."
"Just cleaning up after the pups"
But Molly and Matt (Emily's sister and her sister's husband) don't have a dog, so the experience was quite novel for their kids.
Cecilia, their oldest, has chatted up Eko and Penny over Skype plenty of times. Ceci is a fellow dinosaur-lover, so she eagerly watched my dinosaurs play from the window.
Jurassic Bark
Ceci desperately wanted to get closer to the dogs but she was understandably nervous. Watching my two wrestle across the lawn is one thing. Getting up close is a serious act of bravery. Especially when the dogs are about three times your size!
One of my favorite parts of the trip was helping Ceci find that bravery.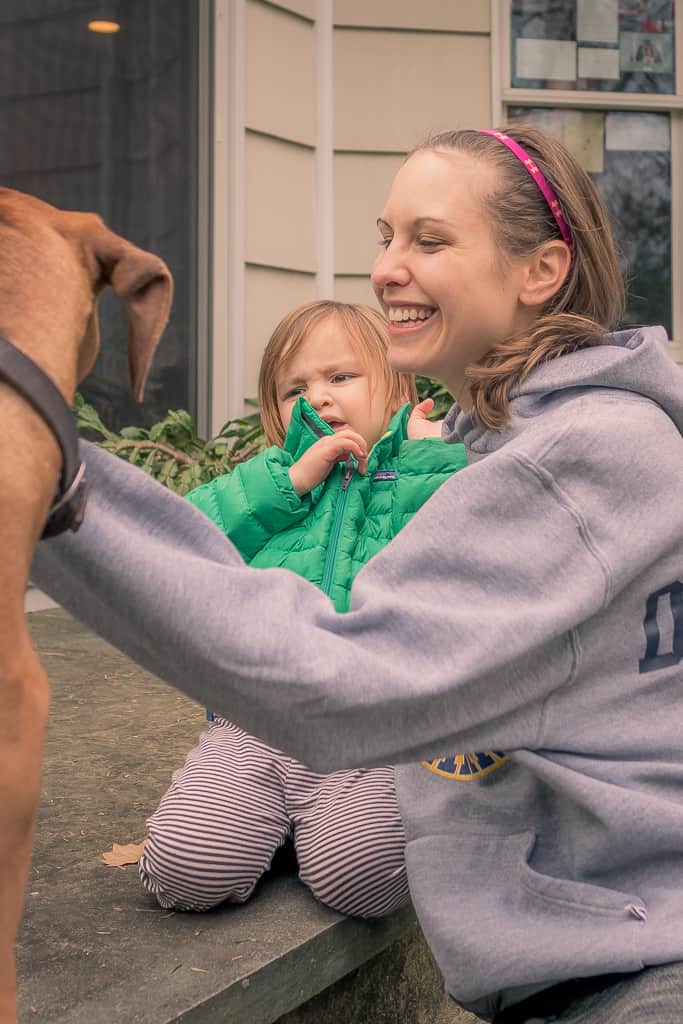 At first, Ceci found the dinosaurs a bit frightening
But her fear was quickly replaced with awe
Then a smile…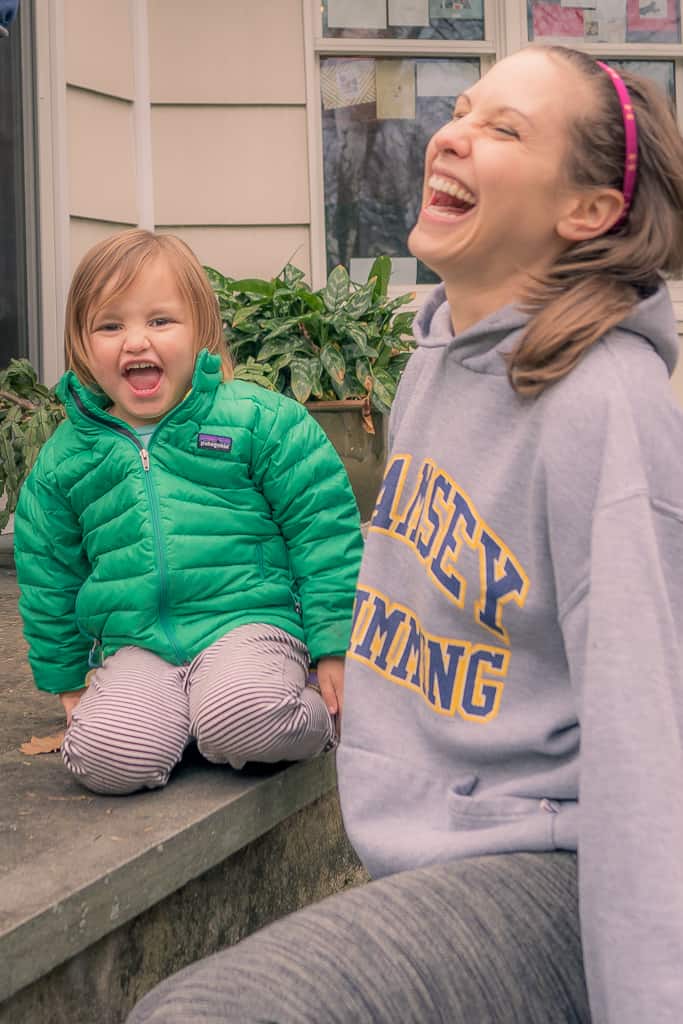 And finally, roaring laughter!
Ceci, our budding paleontologist, insisted Emily bring her in for a closer look
In between contagious smiles, Cecilia pet Eko and called her family over to do the same
I barely remember what I had for breakfast this morning, so I certainly don't remember the first time I saw a dog in full gallop. Or remember the inevitable mix of fear, awe, nerves and excitement when I first pet that dog.
Sharing that experience with Cecilia was such a joy. Through her I saw and met dogs for the first time all over again.
By the time we left for Chicago, I'm pretty sure Cecilia liked the dogs better than she liked me. But hey, who wouldn't?