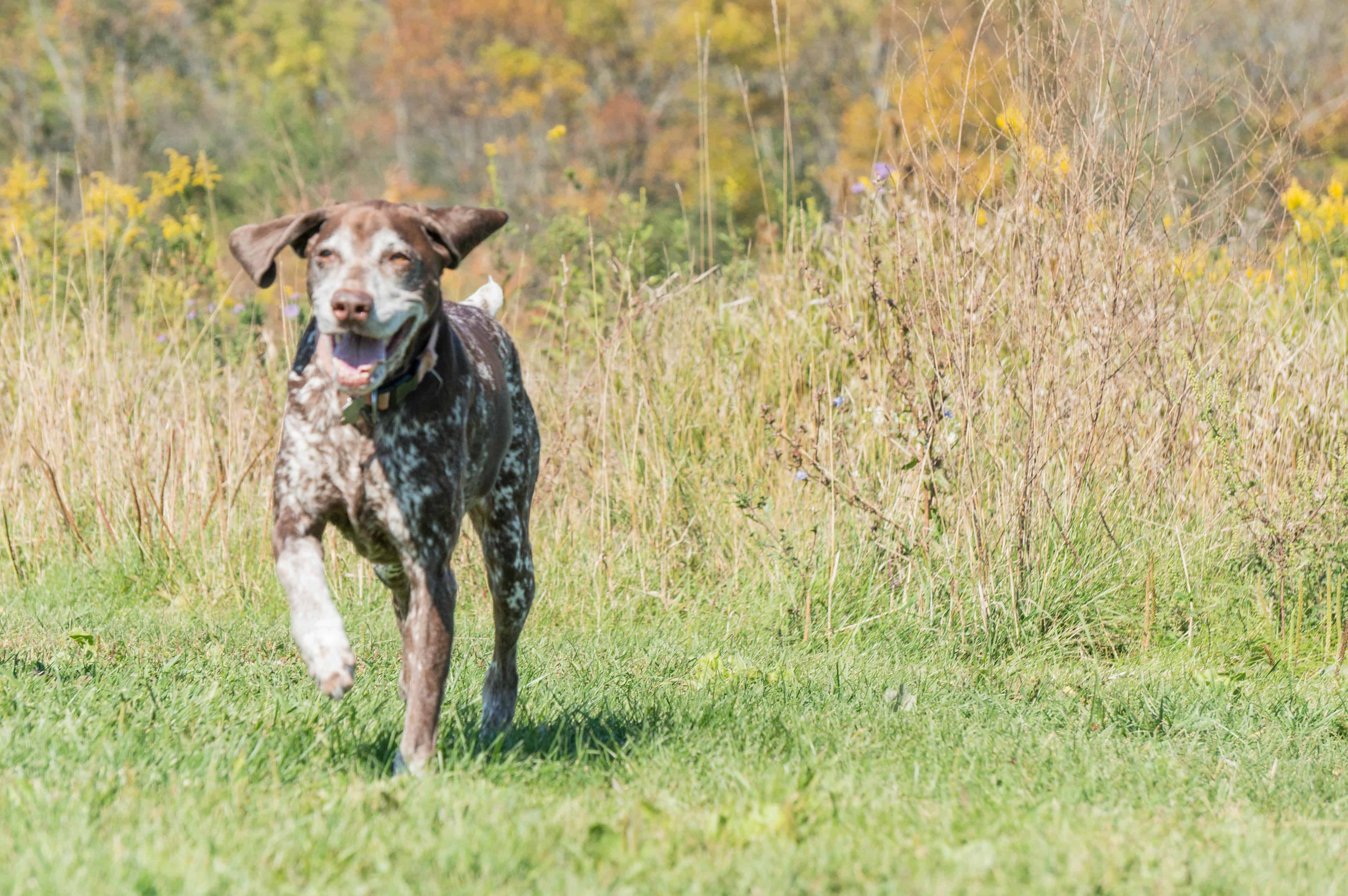 This past November my brother James
lost Dutch, his German Shorthaired Pointer, to cancer
. Dutch was not a dog for James, Dutch was
the
dog for James. They first embraced as a wide-eyed puppy and a boy eager to love. They last embraced as a faithful dog and a man with a broken heart. We are taught to guard our hearts from the perils of false love but we are seldom warned of the dangers of pure love. When Dutch died, James lost a reservoir of selfless love which nourished him for over a decade. How do you measure the scope of that loss? When surveying loss we look to pain to guide us. The places in our hearts which hurt most are where we say we feel the greatest loss. By this measure, James's loss is most succinctly captured in the deafening quiet each time he opens his front door and Dutch is not there.
There is another way to measure loss. And that is to consider the newly barren space in our hearts and ask how to best fill it. The wrecking ball of Dutch's death swung through my brother's heart and  left him in ruins. The temptation he felt, and we all feel, was to simply wall off that emotional desolation and move on. But in the past month I have watched James consider what to do with the void in his heart. I know he looked into that emptiness when he pet my dogs with a distant look in his eyes and a crack in his voice.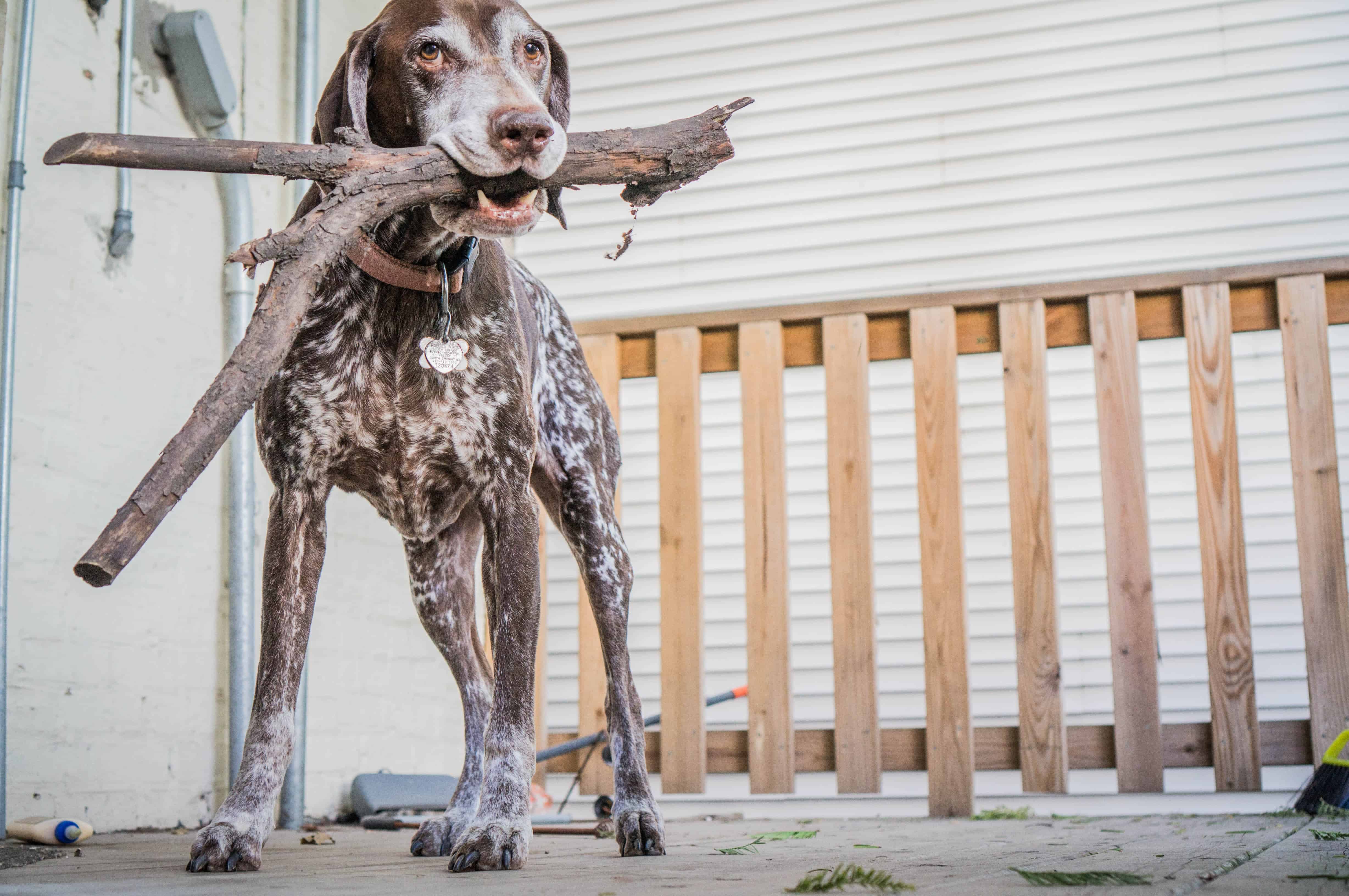 There will always be a Dutch-shaped hole in James's heart. It cannot be filled, but it can be a well of love to draw from. Amidst the rubble, James decided to draw from that well and rebuild himself. In January, James submitted a preliminary adoption application to
Illinois Shorthair Rescue
. After the application and a home visit, James quickly received approval to adopt any of ISR's available dogs. There was no timeline, James could adopt whenever he was ready. My family traded photos and offered suggestions on what dogs might be a good fit but James remained noncommittal. Until he came along. Around eight years old and given up by a family no longer able to care for him. Like my brother, he was an old guy looking for another shot. His name was Dot (after the circle on his back) but he'd been rechristened Ted and he was living with a loving ISR foster family not far outside Chicago. I can't say for certain why James made the decision, but I can say he made the decision certain. When James drove to "visit" Ted for the first time it was clear he didn't plan on making the drive back alone. And so they returned together, two guys adrift in space and time, lashed to one another by fate. Neither Dot nor Ted seemed a fitting name for James's new companion. He may not have shown up in a DeLorean, but world, meet Doc Brown!
"Roads? Where we're going, we don't need roads."
I've only just met Doc, but he's sweet, playful and affectionate. Most importantly, he's with James. Each one making the most of a second chance.
James finds a smile he lost with Dutch
All Dutch ever asked of James was love. Dutch is gone, but James keeps his promise to Dutch through Doc. I can think of no better legacy.