On our last full day in Boston the weather had gotten a bit colder, but that didn't stop Eko from going for a swim.  Actually, Eko would have gone swimming even it was snowing out because we had the indoor pool at the
Red Dog Pet Resort
 reserved for a swim.  The Red Dog complex, located just a few miles from downtown Boston, houses a pet store, a small indoor pool and facilities for dog daycare/boarding.  This place basically has everything for dogs except school buses to shuttle them back home.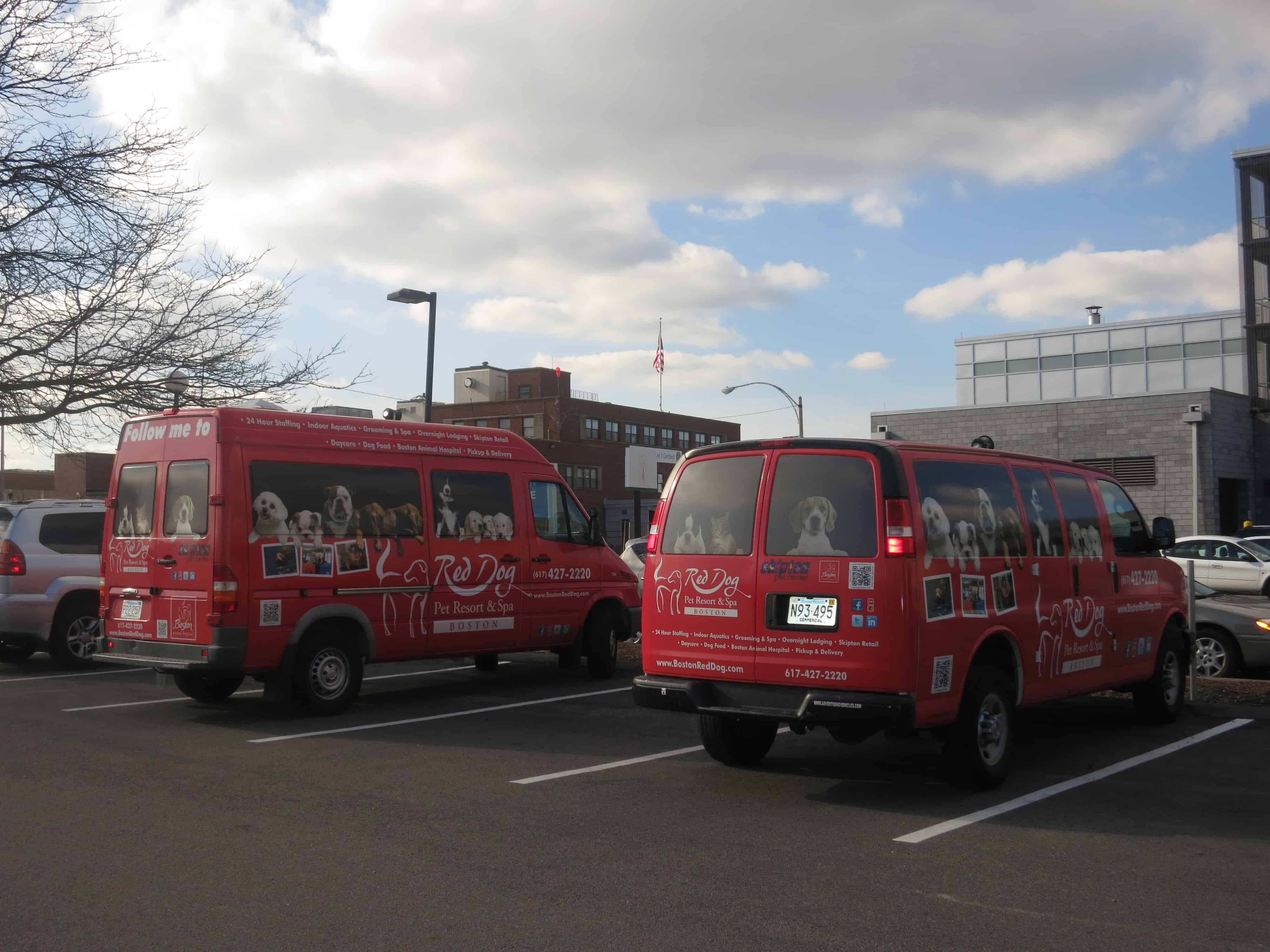 Just kidding! They do have dog school buses!
Eko loves to romp through the water when there is a shore, but he is never that excited to jump in a pool.  We hadn't been near water in at least a couple months, so I wasn't sure what to expect when we arrived.  Thankfully I didn't have to do much thinking (YES!) because the trainer, Alex, was extremely knowledgeable and confident.  Eko was tentative in the unfamiliar pool area, but he very quickly settled down and enjoyed the swim.
"No thanks, Alex, I'll just watch you."
"Ok, this isn't so bad…"
"Swimming is awesome!!!"
The pool at Red Dog is used for everything from therapeutic swims for injured or older dogs to training/fitness swims for in shape dogs and pups.  As Alex pointed out, the only way for dogs to get good at swimming is practice and in the winter there is no way for Boston dogs to get that practice outdoors.  Eko's progress was amazing in just one session, I can only imagine how much more confident he would be in the pool if we went more frequently.
The Red Dog offers a wide variety of services and products all under one roof.  It is also the only place I have ever seen with an indoor pool for dogs.  If your dog is itching for a swim in the middle of a snowstorm or you want to look into a full service daycare in the Boston area, the Red Dog is definitely worth a visit.  If nothing else, you can take a tour of their modern and cool facility.