It all went so much better it my head. Doesn't it always though? I was supposed to be writing this post from my desk after a good night's sleep and a rejuvenating morning shower in our new apartment. Unfortunately, at the moment I do not have a desk, a bed or a shower. Rainy weather delayed our movers on their previous jobs so we got bumped until this afternoon. And to think, I hired movers for the furniture to make our lives 
easier
this time! Eko has rather enjoyed the situation at least.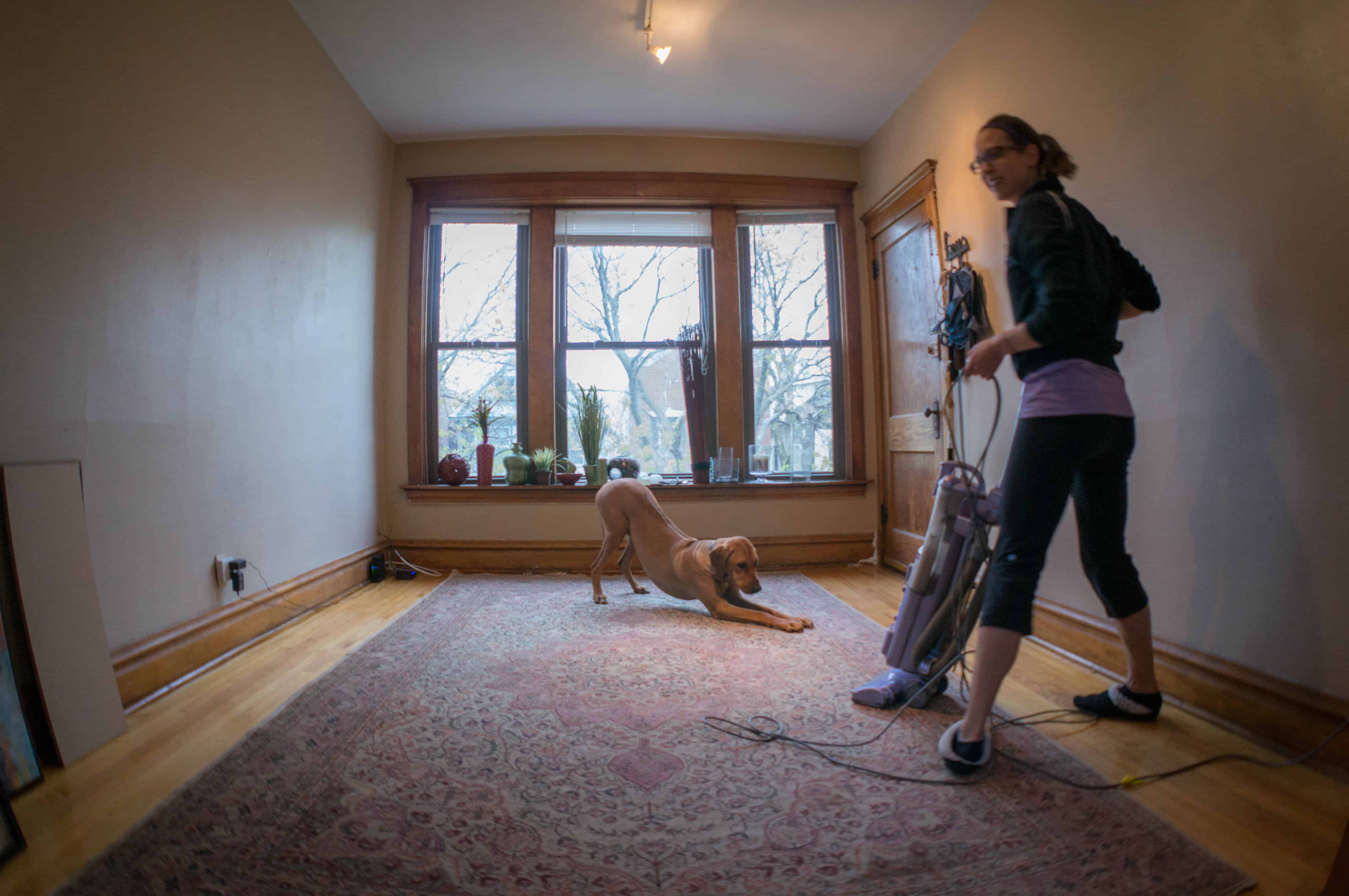 We've enjoyed many episodes of Eko vs The Dragon*
And when you're Eko, there's always furniture if you do it right
I think he kind of really enjoys this actually!
And while we don't have a bed, someone remembered we do have bedding…
I can't even be mad, it's too cute. And all rules have gone out the window at this point
The new plan is hopefully to fix the broken shower head and have furniture by this evening. I'm sure there will be plenty of misadventure along the way but lucky Eko is here to help us smile and make the best of it.
Have a good weekend, hopefully we're back to our regularly schedule programming on Monday!