I've always said the best part about adventure is sharing it. I get to share adventures with Eko, Penny, Emily and our friends/family, and then I get to share them here on the blog. But every once in a while we're lucky enough to bring those two worlds together. Last week I heard from Jessica and Scott, two people we've shared our blog adventures with. As fate would have it they were in town with their pup Atlas and asked if we were up for a romp at the beach. Our answer? Of course!
Atlas is a sweet five-month-old Ridgeback with such a great disposition. He's also already about the same size as Penny!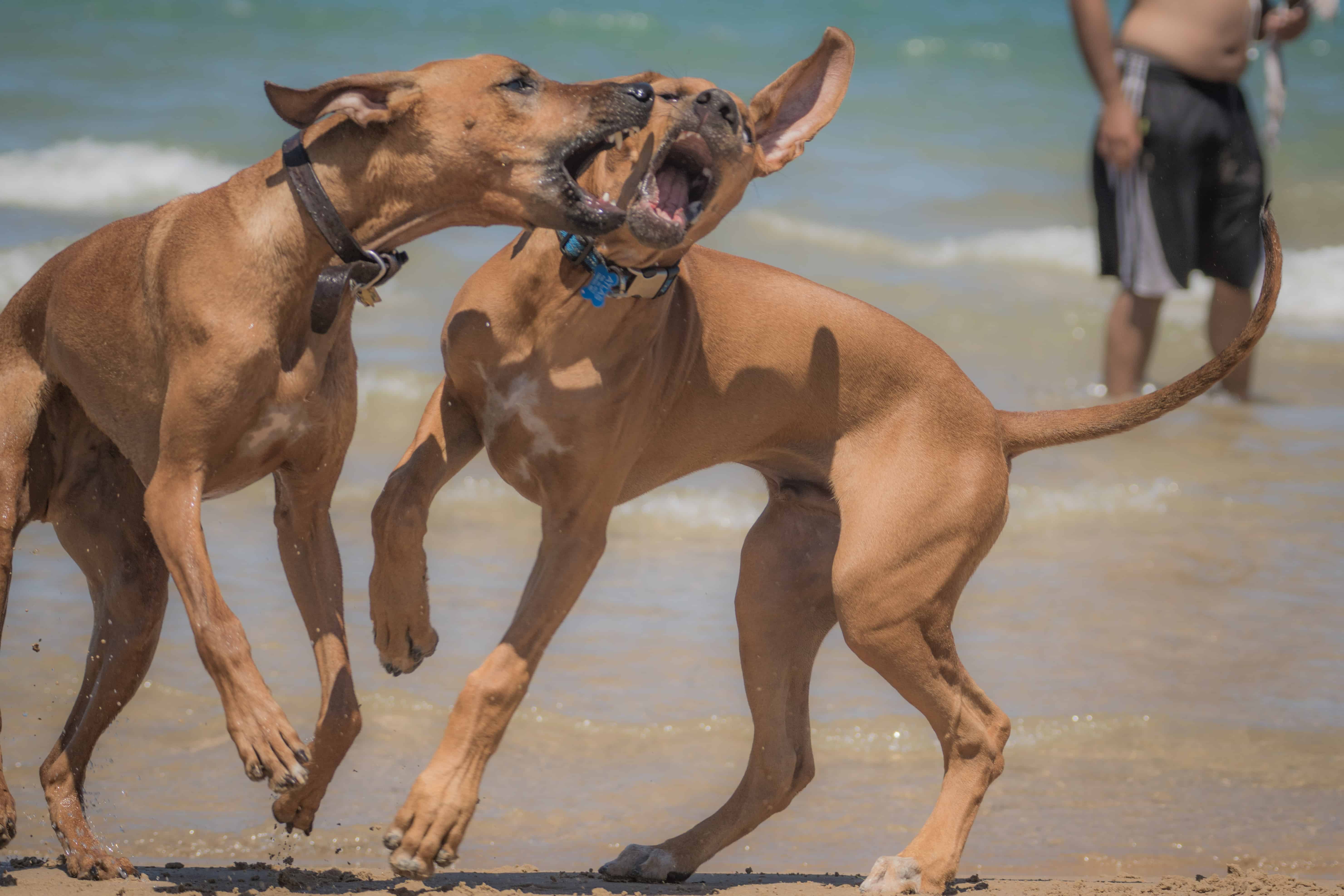 Penny made sure to give Atlas a warm welcome
Jessica, Scott and Atlas got to witness "Penny Mayhem" in person. "She's always been like that…right?" Scott asked with trepidation.
I laughed and assured Scott that Atlas wouldn't turn into Penny. She's one of a kind.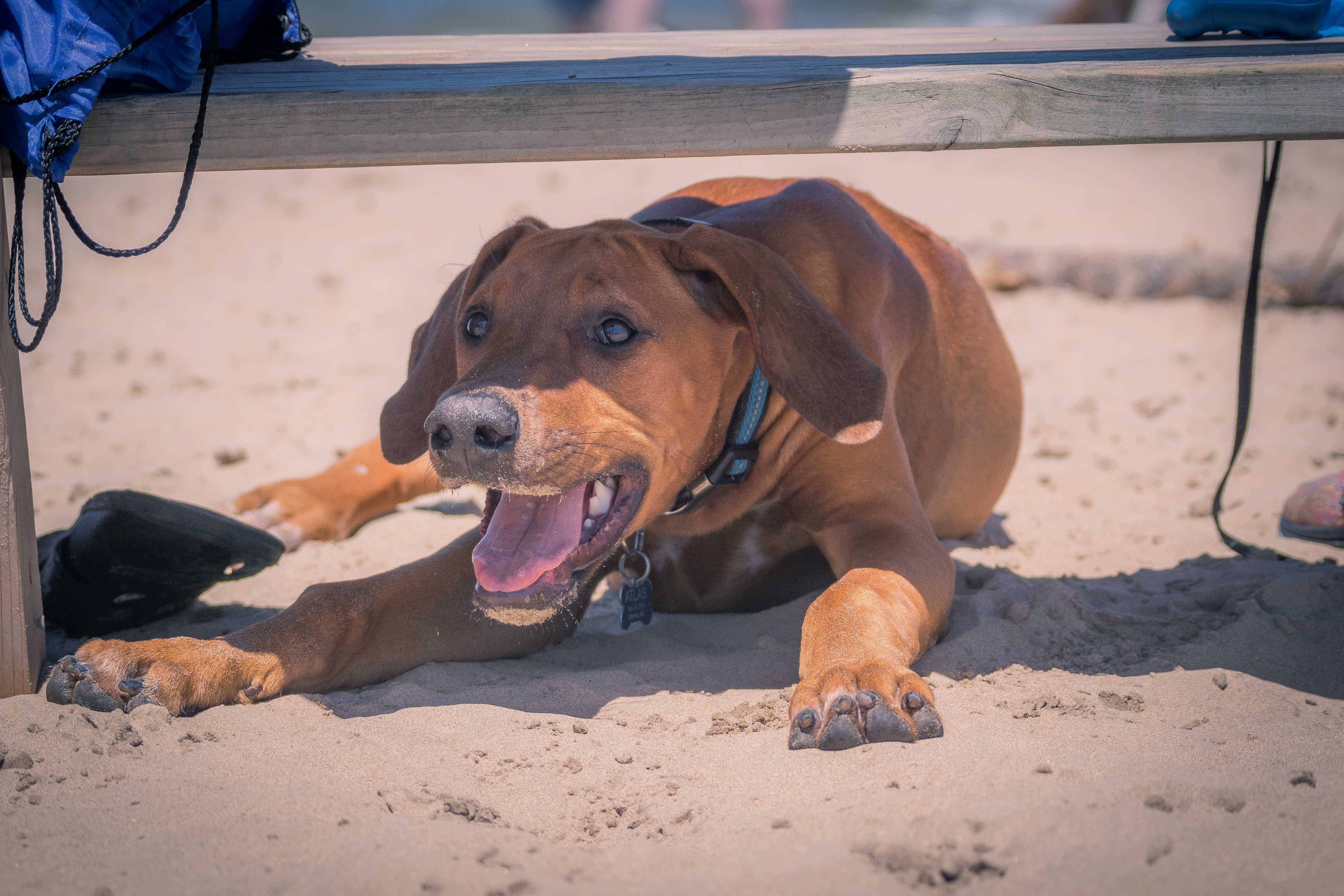 Being a puppy is a ruff job so Atlas took a break under a bench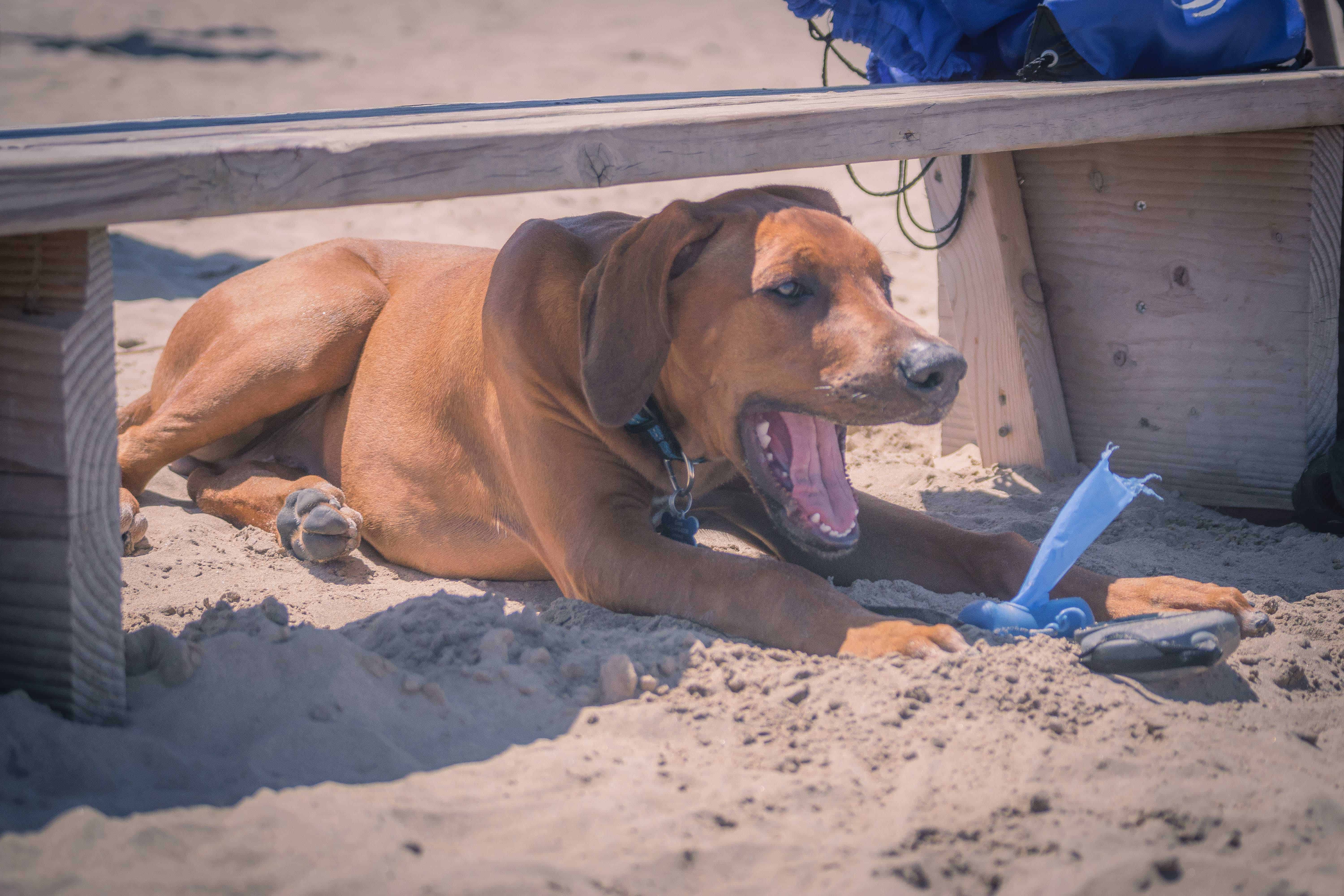 "Alright guys, I'm coming out!"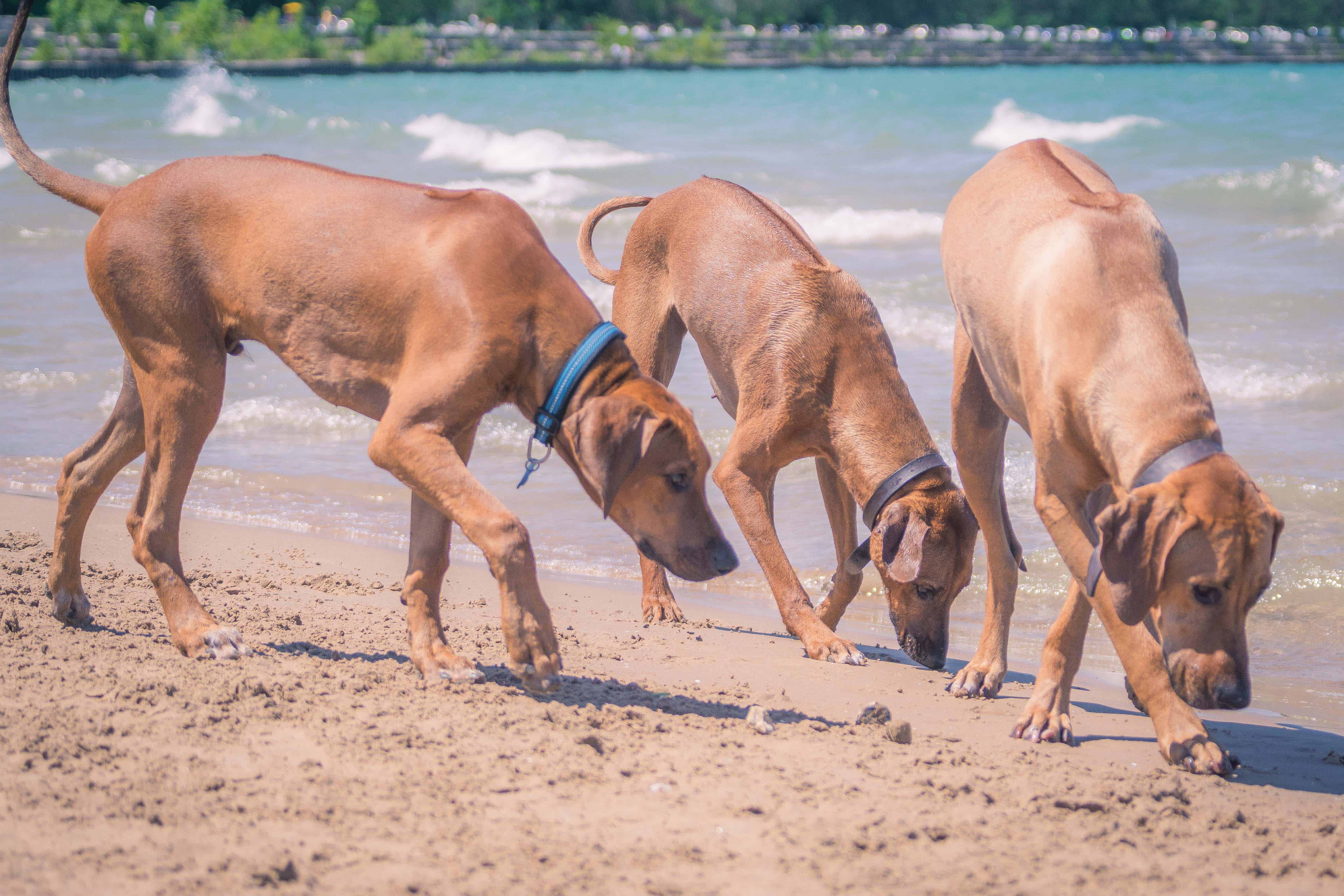 Atlas joined up with my treasure hunters and the gang explored the shore for booty
Atlas had never been at such a big park before, but he quickly warmed up and happily chased Scott along the water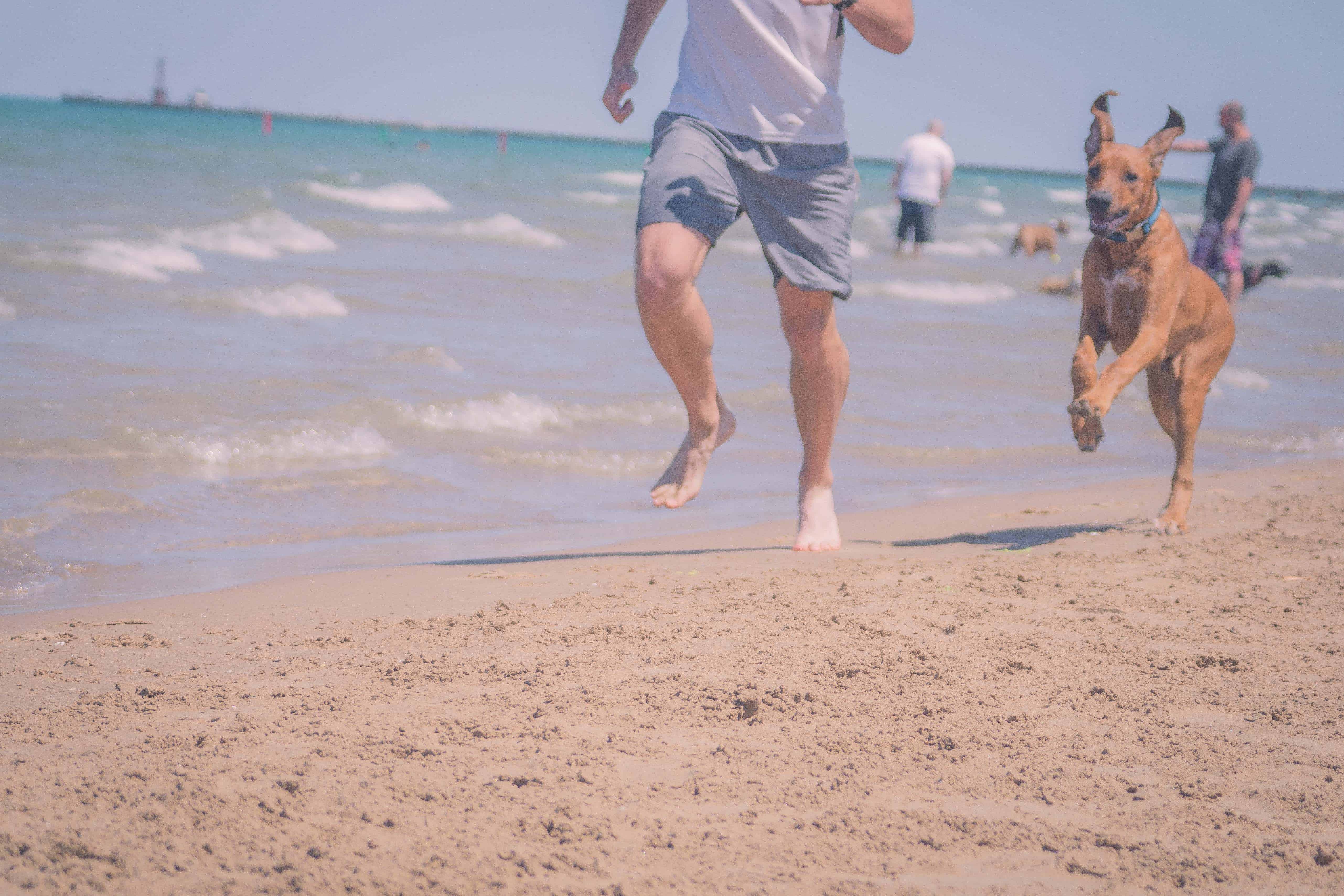 Atlas was in full awkward-puppy-run mode which meant I was in full "awww" mode. I'll never stop loving watching gangly pups galloping
We spent a beautiful sunny afternoon hour together. As puppies tend to do, Atlas made very clear when the trip was over.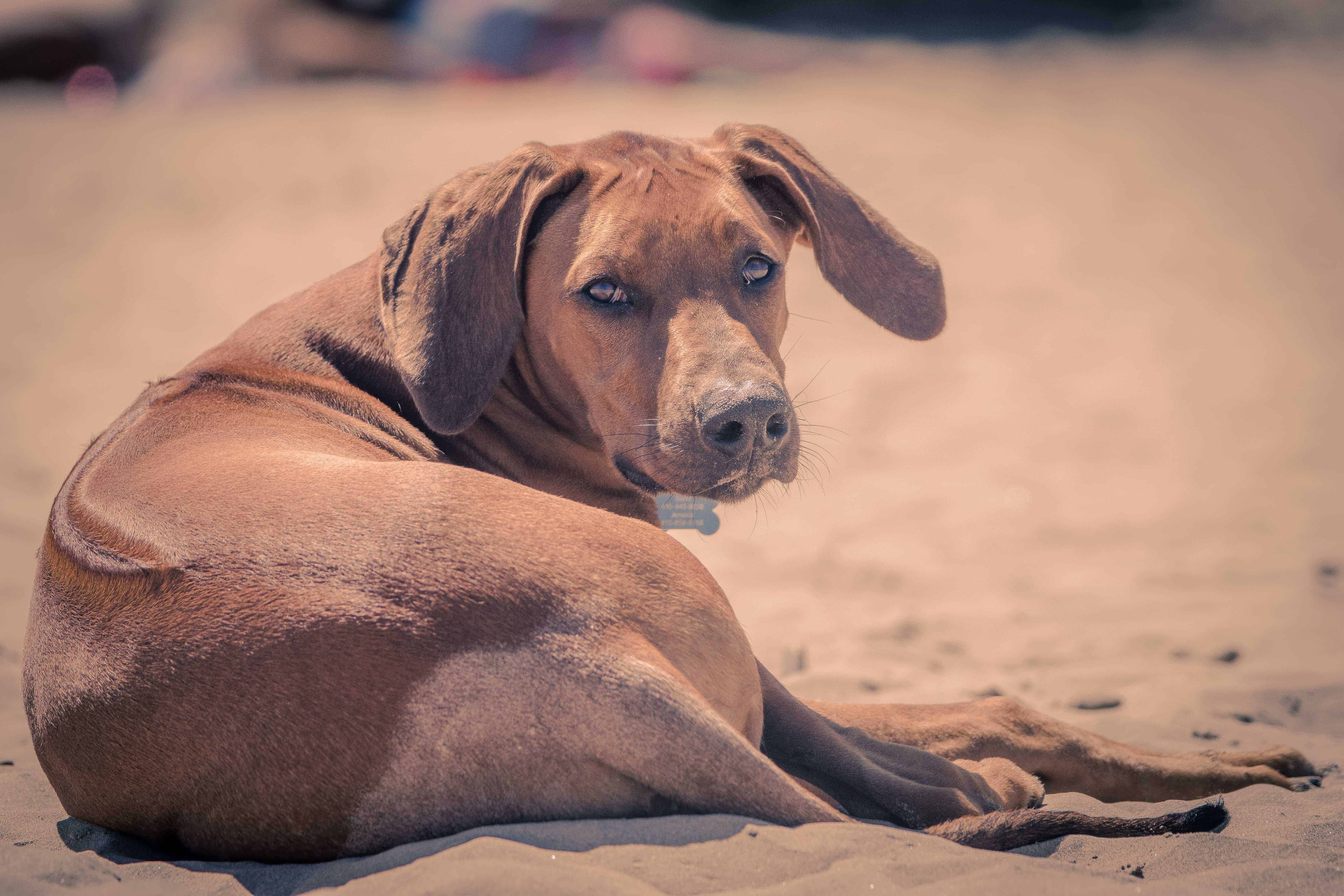 He flopped in the ground and gave us the "I'm not moving unless it's toward the exit" face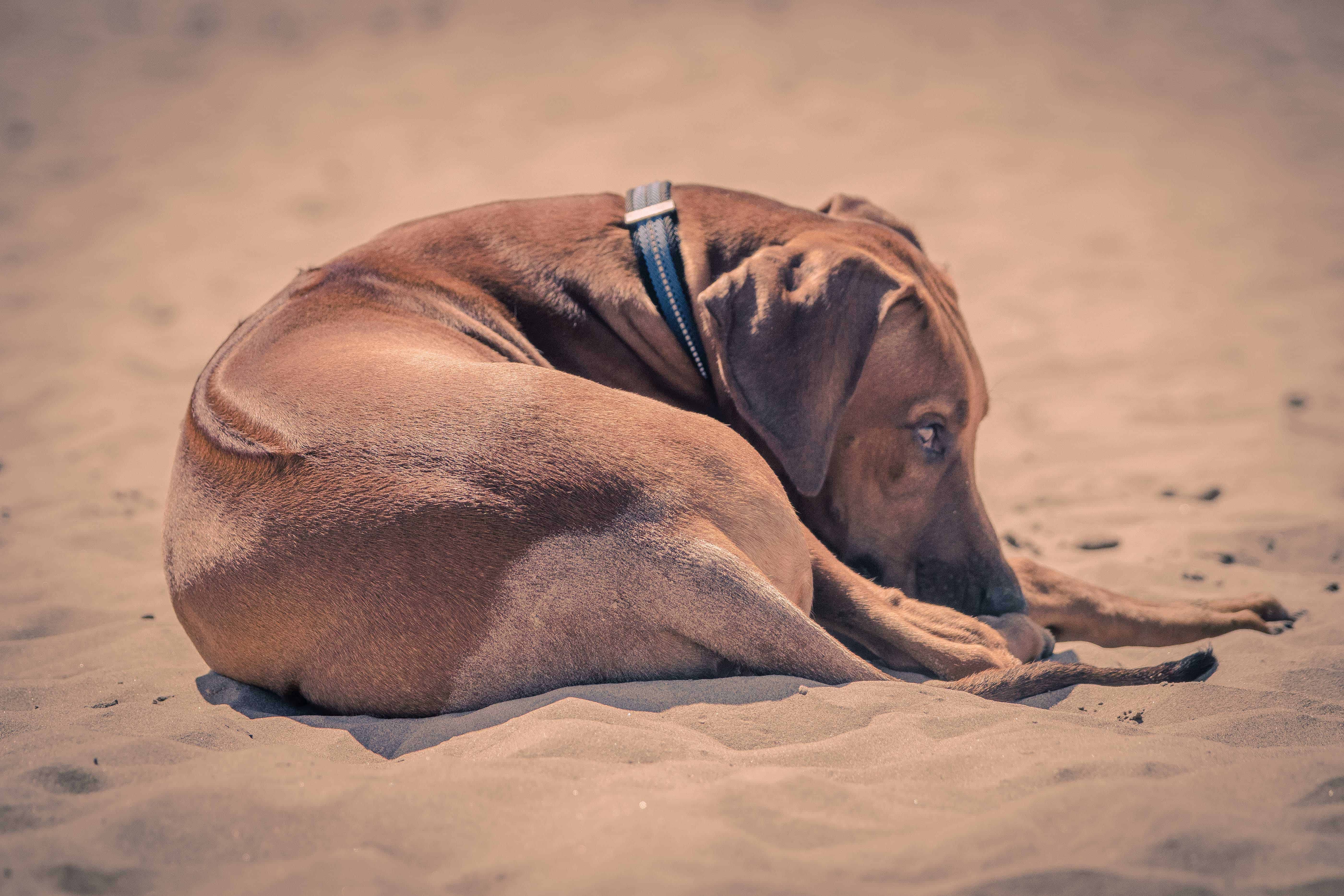 Atlas waiting for his valet service to whisk the car around
It was so great to meet Jessica, Scott and Atlas. We got to trade stories, hang out and enjoy some sun with our pups. So thanks to Jessica and Scott for dropping me a line!
We always love to meet new people and new pups so please consider this post an open invitation to come hang out with us at Montrose Dog Beach if you're ever passing through Chicago. Year round, rain or shine, we'll be there.
Hope to see some of you there! You can't miss us. Well certainly not Penny at least.