Last week we had our first four-legged visitor to the new apartment and he could not have been any stinking-cuter. Meet our new pal, Leo!
"Hi, I'm cute. Give me treats."
This pup, like the famous renaissance artist, was named after the even more famous Ninja Turtle, Leonardo. He's my friends' 10-week-old Bernese Mountain Dog. Did I mention he's too stinking cute?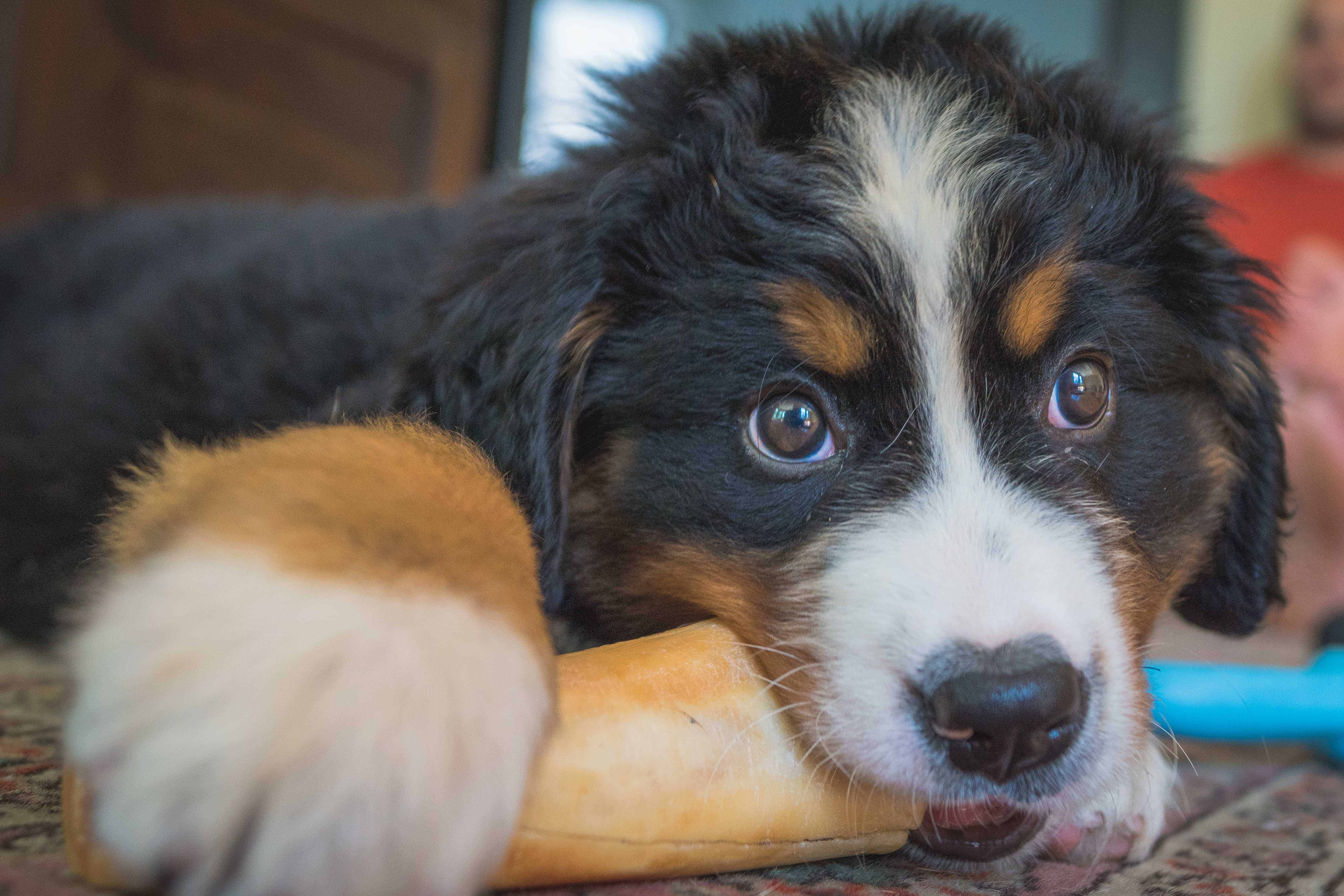 Paws the size of his head? Check
Leo's still too young for the dog park, but since Eko and Penny are healthy and up to date on all vaccinations we invited Leo over for some puppy-socialization.
Leo was initially wary of Eko, but Eko was actually the more nervous one. He was terrified we'd saddled him with another puppy!
Not surprisingly, Penny was eager to test Leo's mettle
"Ok kid, you take this ball and then I fight you for it. Got it?"
Leo quickly came out of his shell and gamely battled with Penny
Leo also found time to taste test my camera strap
Penny may be the big pup now, but she should enjoy it while she can. Leo is likely to be three times her size when full grown
Emily always swears we'll never get another puppy, but…
That's what they all say! She was as hopeless as I was to resist Leo's charm
Eko and Penny got a new friend, Leo got some great socialization time and we got plenty of puppy-cuddles. A winning afternoon for all!