I have two large dogs. However, visitors could be forgiven for thinking I have no dogs and a sizeable blanket collection.
Yup, that's Eko and Penny. Like crabs with sand, my two have perfected the art of burying themselves completely 
"You're letting in cold air, please kindly re-cover my cave."
Eko and Penny are blanket monsters through and through. The beasts do occasionally need to awake from hibernation for various reasons. Which means my apartment is often haunted by these apparitions:
Funny how the ghosts always seem to show up around dinner time
The pups will nudge their heads out from under the blanket, but they're quite content to leave the flowing capes draped over their backs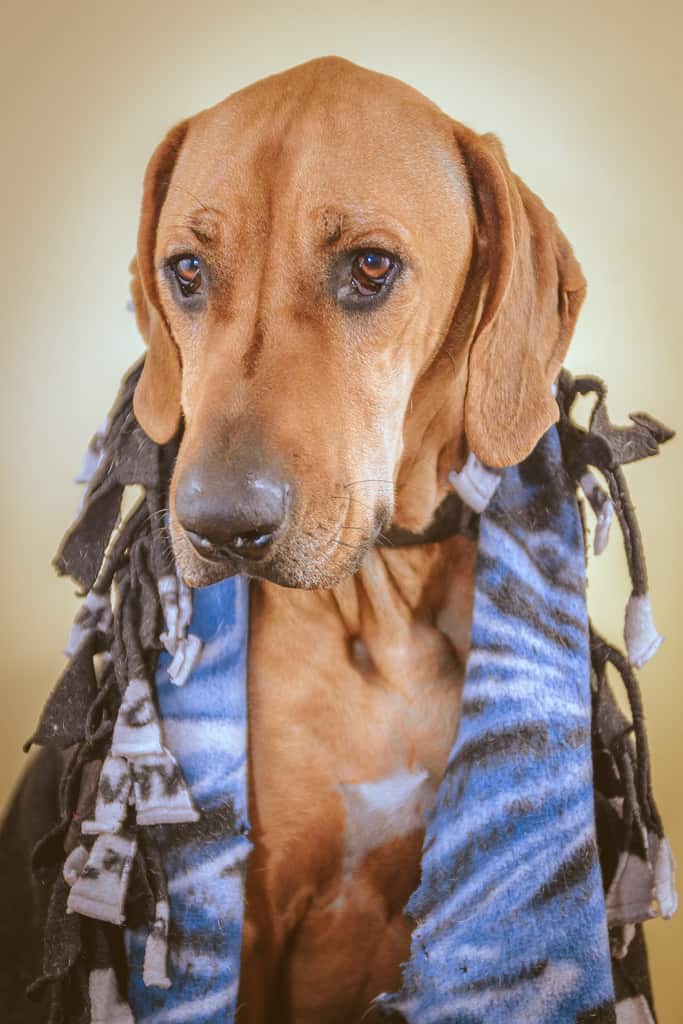 So when they sit down and look at me I feel like I'm addressing a royal couple. I decided to make it official with a few royal portraits
Being King is such a burden, but Eko wears the crown well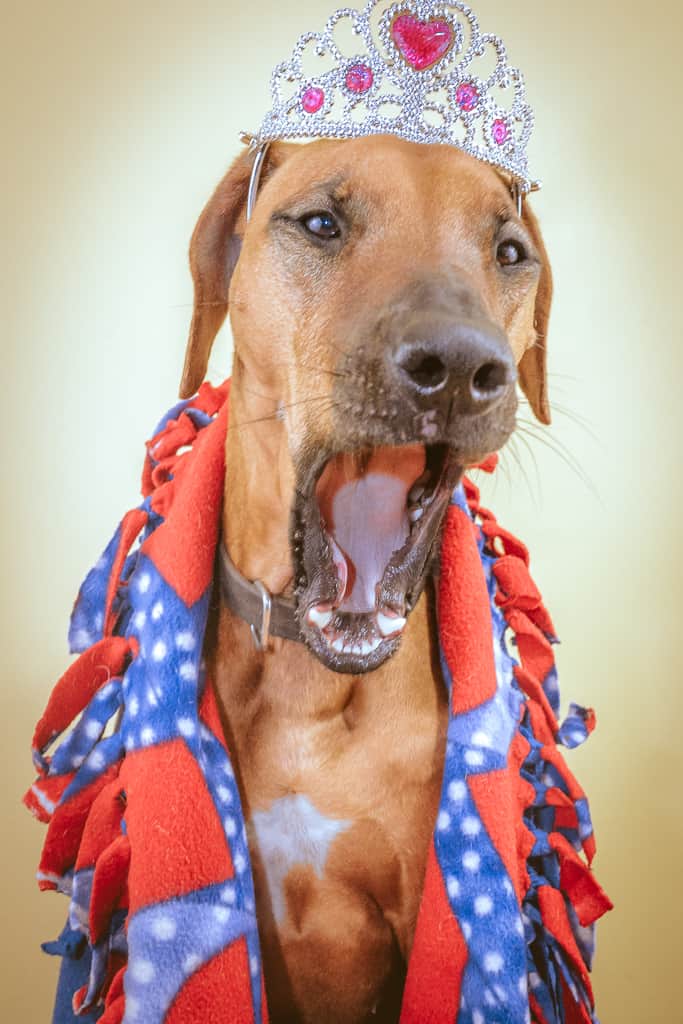 "OMG, DOES THAT MEAN I'M QUEEN!?"
"Fetch me more treats, peasant!"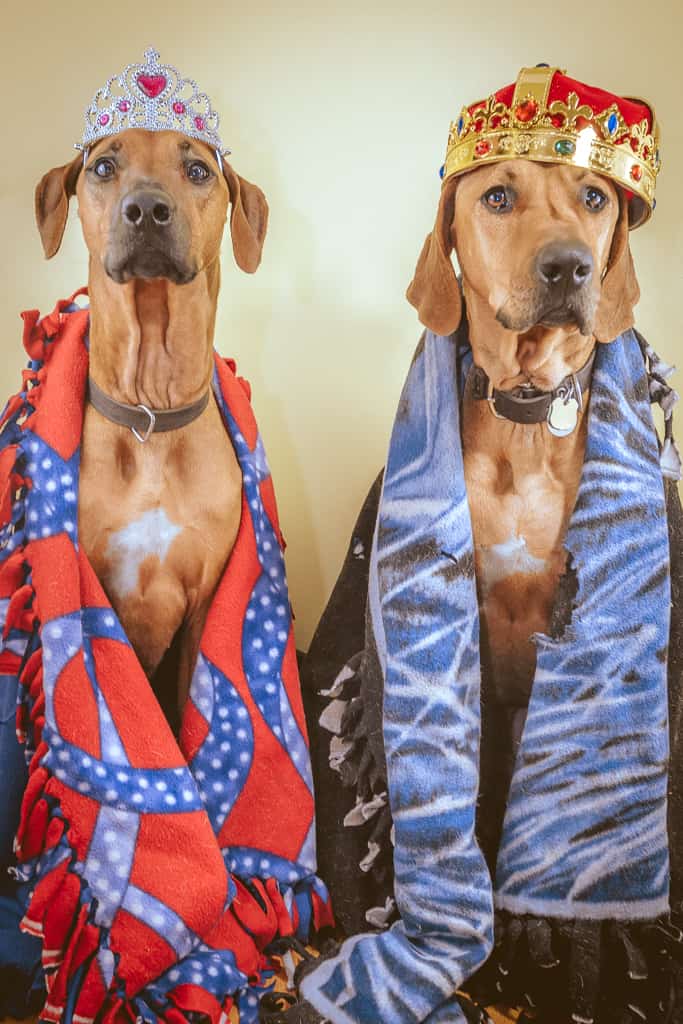 When I heard Ridgebacks were "majestic" I wasn't aware the description would be so literal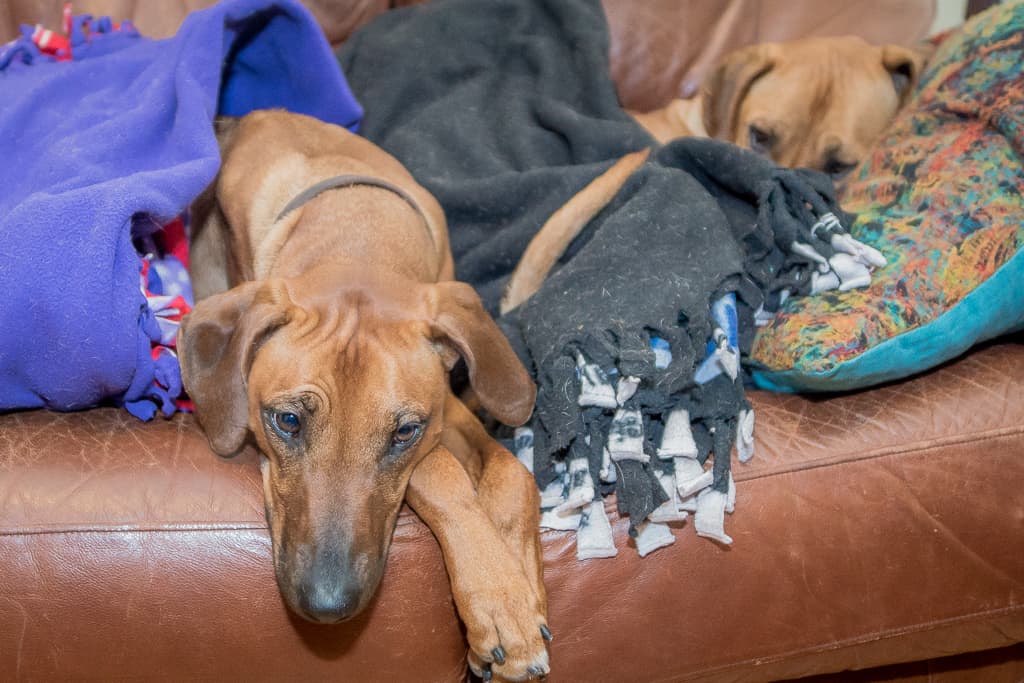 After eating and mingling with the commoners for a bit, the royal family parades back to the couch. Apparently ruling an apartment-nation is exhausting business
Often, the pups perfectly tuck themselves right back into their blankets. But if not, a few low whines and grumbles brings the help scurrying to pamper them. What can I say? I live to serve.
Long live the King and Queen!