Last week I talked about Penny being framed, but the truth is she's also on Chicago's Most Wanted Pups List.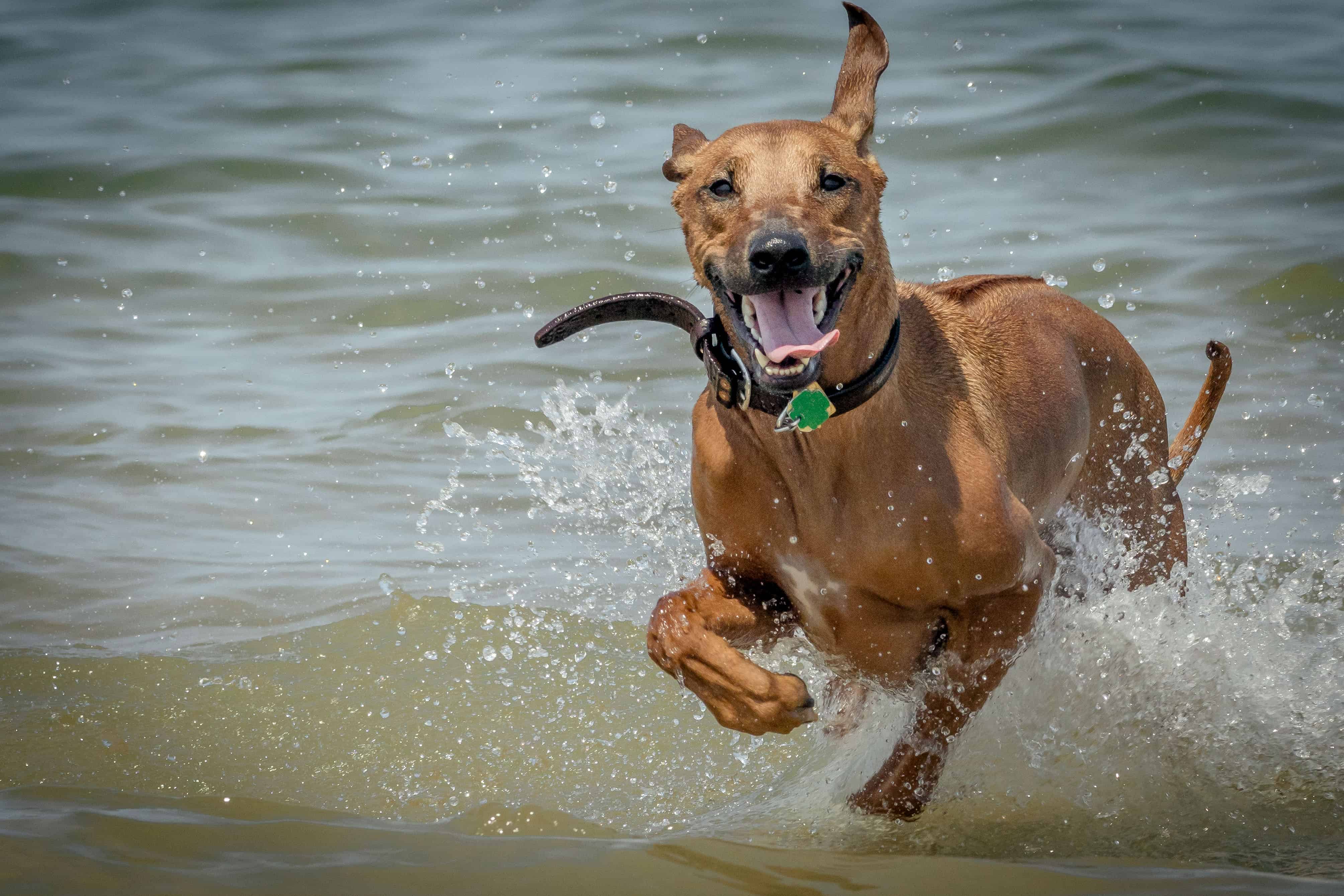 Name: Penny    Alias: The Kraken     Crime: Theft
And why is Penny known to locals as "The Kraken," a mythical sea monster? I could type a thousand words but I'll allow this picture explain: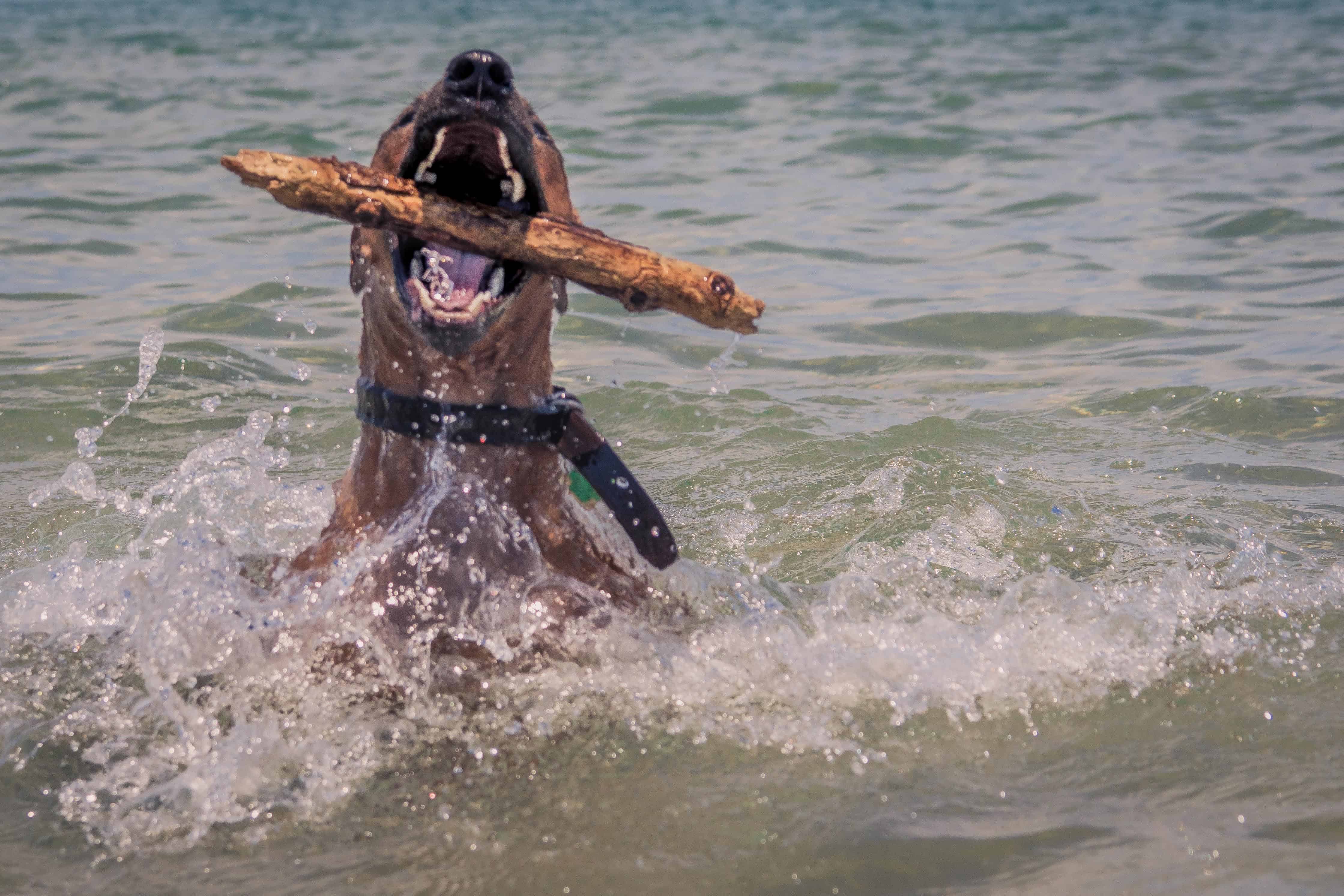 Release the Kraken!
Like any good sea monster, Penny believes everything which touches her watery domain is up for grabs. Sticks, ball and toys are all fair game.
More often than not Penny ends up stealing from her fellow dogs and leading them on a high speed chase
The other pups never manage to catch Penny on their own so when I heard the sound of an incoming helicopter the other day I made the logical assumption.
They're here for Penny
Surprisingly the police chopper was not for Penny so it was up to me to return the stolen goods to their rightful owners. Luckily I operate as part of a not-so-highly trained K9 Beach Patrol Unit.
Maybe because he thinks it's funny or maybe because he likes to push Penny's buttons every once in a while, Eko loves to give Penny a dose of her own medicine.
To catch a thief you must become a thief. Eko yanks Penny's prize and the chase is on!
Eko baits Penny into thinking she about to get the stick back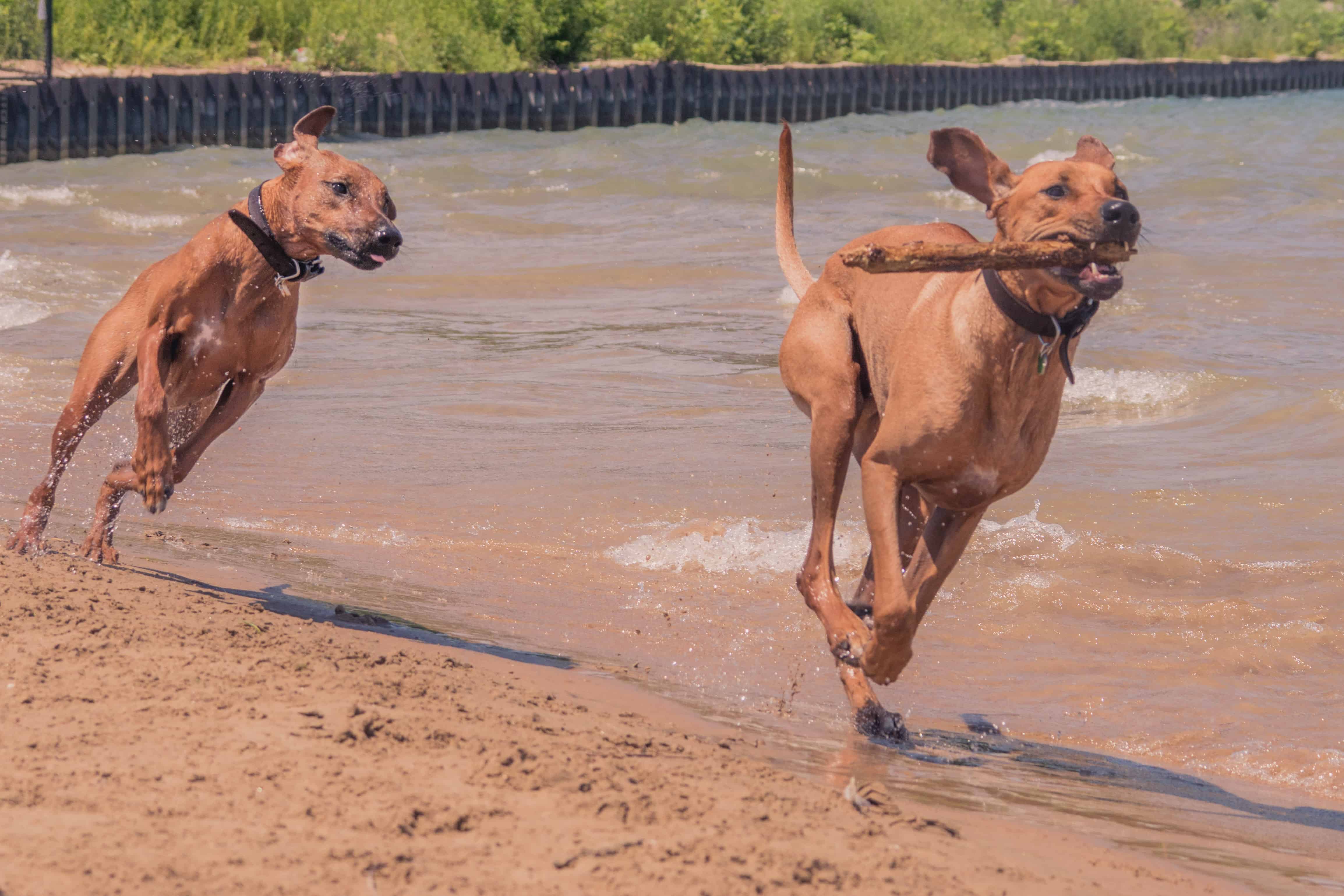 Then streaks down the sand, gleefully teasing Penny the whole way
Eko tires Penny out in a way no one pup can. So he restores tranquility to the beach by running his little sister ragged. Thanks to Eko's efforts no one has actually ever called the police chopper on Penny.
Yet.