This is what Montrose beach looked like February 5, 2013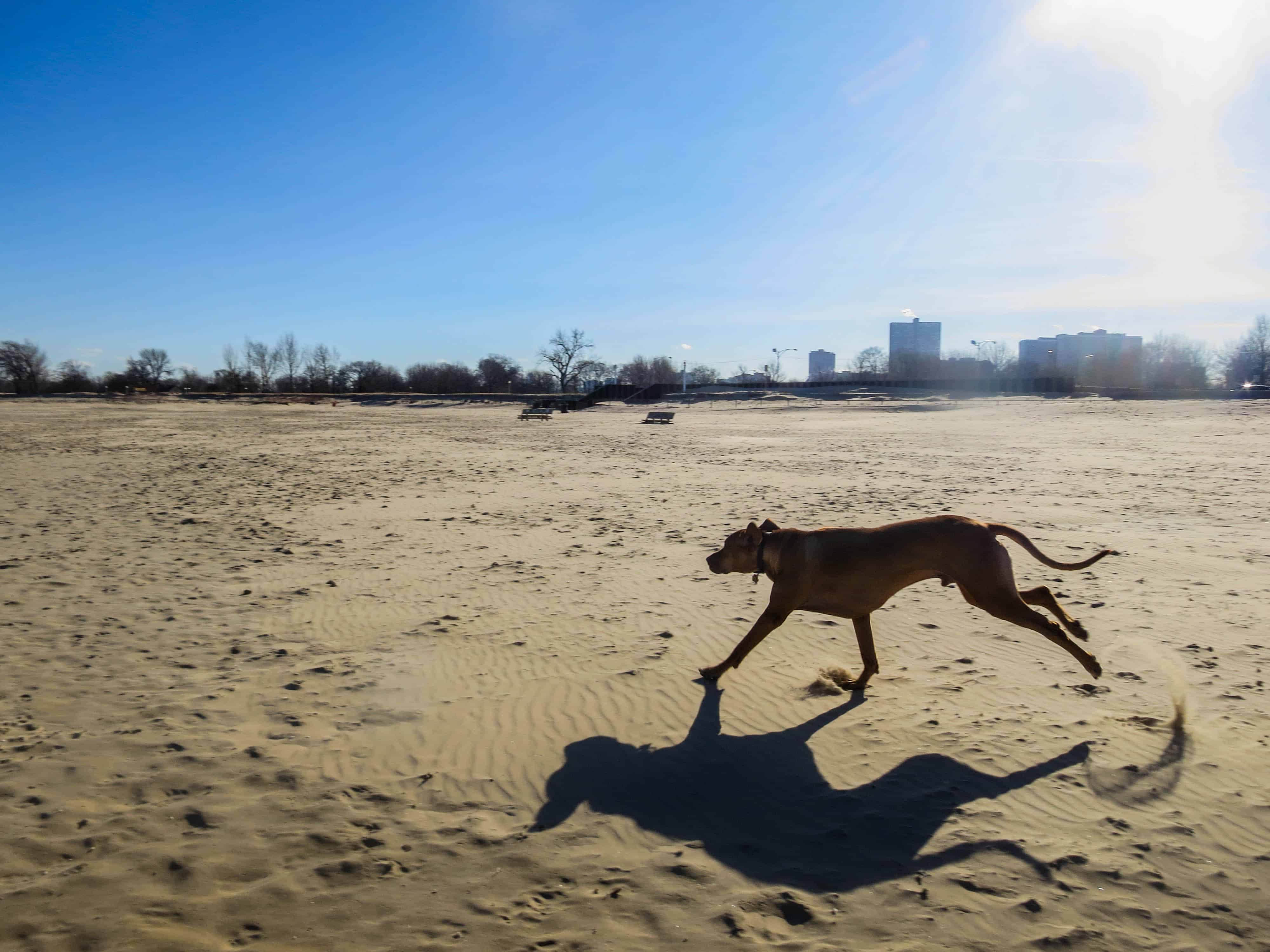 A bright, brisk winter day
This is what Montrose beach looks like February 5, 2014
Chronicles of Narnia?
Another blast of snow came through Chicago last night.  I think this is some serious payback for the past two mild winters.  Eko and I braved the storm for a romp, but once at the beach it quickly became apparent we could not stick around for long.  Our planned romp inadvertently turned into a fashion magazine cover shoot.
With the wind rippling through his air, Eko looked perfect for the dog edition of Vogue
The wind picked up and Eko looked like a jet on the runway
Eko was loving the wind, but then it just got out of hand…
I thought my little pup was going to get blown away!