Eko woke up on our first morning in Nashville ready to rock. (Please be advised that I will use terrible music puns/wordplay this entire week.)  We had heard on good authority that 
Centennial Dog Park
 is the best off-leash park in town, so that's where we began the day.
Okay, Nashville, but the real question is where does fake country music live?
Centennial Dog Park sits on a slope, so it's a great place to tire your dog out.  The park is also completely run and maintained by local residents so everyone really cares about keeping the park clean, safe and fun for dogs and people.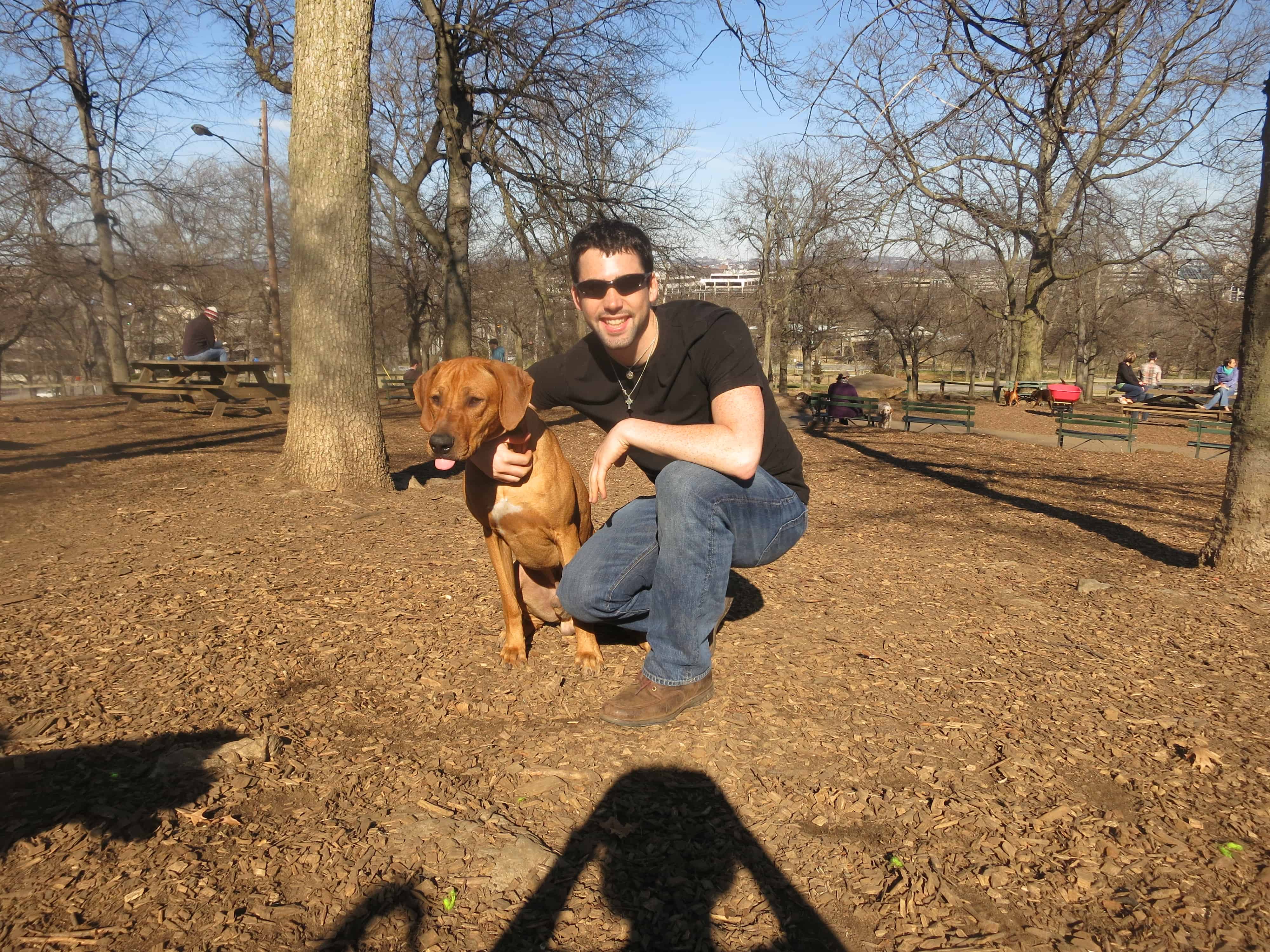 In a park full of dogs, Eko was clearly excited about taking a photo with me
The dog park was nice, but as I walked along the bottom fence I saw a building across the way which made me do a triple-take.  We went to check it out in person (and in dog) to make sure it wasn't a mirage.
Zoomed in, the building looks normal. But zoomed out…
Nashville: Come for the music, stay for the Parthenon?
My first thought was that Greece was so strapped for cash that they had to sell and ship the Parthenon to Nashville.  Not surprisingly, I was wrong.  The full scale Parthenon in Nashville is an exact replica of the original and was built in 1897 for Tennessee's Centennial Exposition.  If you are ever in Nashville, you have to visit Centennial Park and see this Parthenon for yourself.  If for no other reason than because the next time someone tells you they visited Nashville you can ask them, "Hey, how'd you like the Parthenon?"
I worked up an appetite trying to figure out the mystery of Parthenon, so we made the short trip Jed's Bar and Grille for lunch.  I got to get some good eats while Eko ate ice cubes and sunbathed.  The front patio is a great place to grab a bite to eat if you have a dog in tow.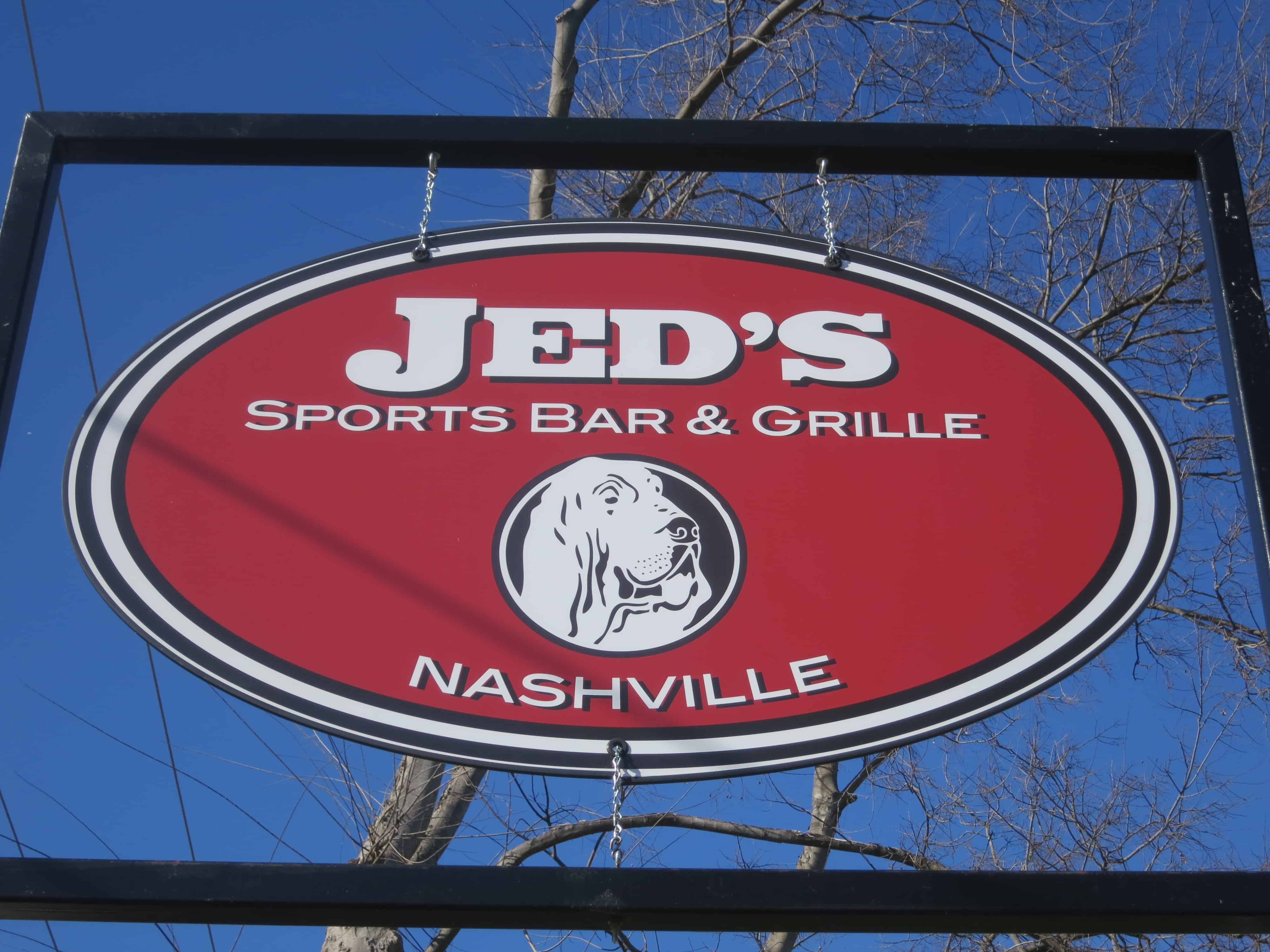 Something told me Jed's might be dog friendly
The only music I've heard so far in Nashville is Eko singing the blues when he wants to go out (sorry, that line was especially bad) but we're going to remedy that deficiency with a trip downtown today.  Here's hoping there is a dog-friendly karaoke bar.