Every Thanksgiving the same thing seems to happen no matter where I am.  I gather with family and friends and we start prep work for the evening's meal. The TV is inevitably tuned to the Macy's Parade and people glance at it as they work.
After the parade, the next time people take a look at the TV it's not just for a glance.  The National Dog Show, which follows the parade on NBC, always seems to draw a crowd to the TV
And surprise, surprise, guess who always gets himself a prime spot?
Before long, everyone is rooting for a different dog they did not know even existed ten minutes prior.
Eko and I were lucky enough to attend the event in person (in dog, in his case) and he certainly saw some types of dogs he had no idea existed
The National Dog Show is quite the spectacle.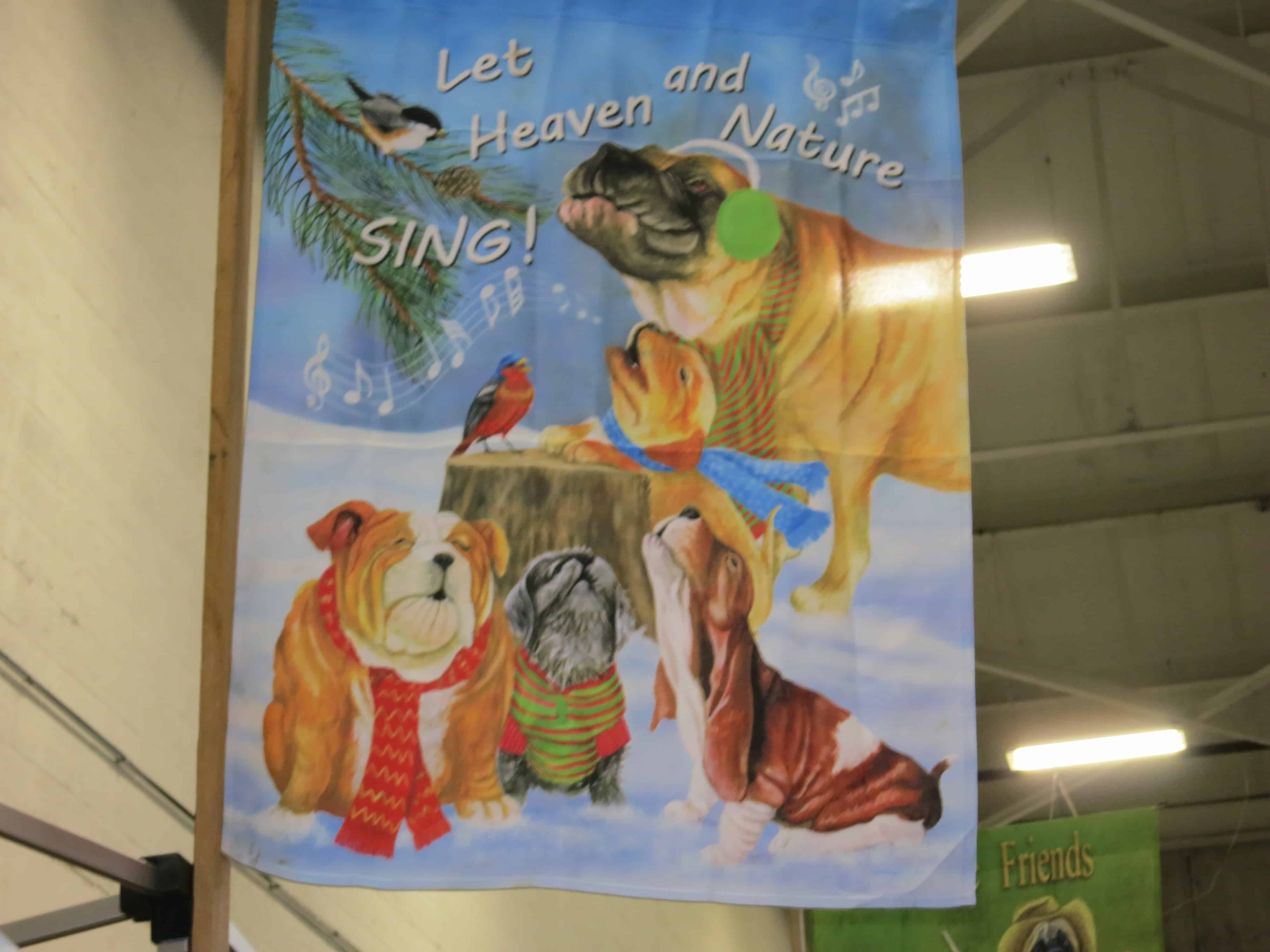 Well not as much of a spectacle as this sign (Where can I buy one of these by the way?) but close
And who will be crowned champ?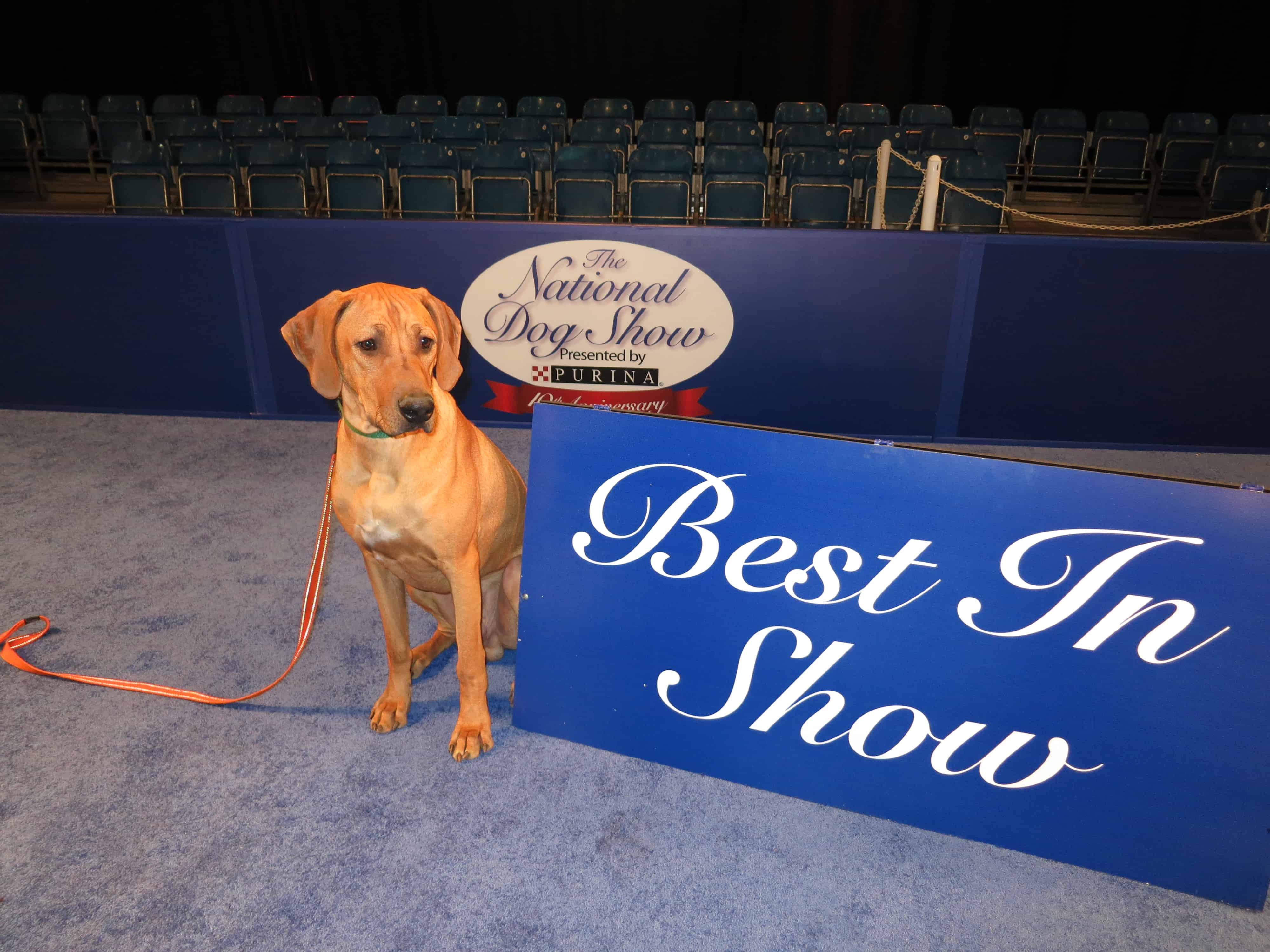 We all already have our own winners, the rest is just for fun!
If you're traveling today, travel safe. And wherever you are tomorrow be sure to flip the channel to NBC at noon to catch the pups in action.