Life is good. I have a wonderful fiancée, steady work as a freelance writer, a roof over my head, and of course, the best dog a guy could ask for.  Although I don't know what the future holds, I am confident and I am ready for it.
Not so long ago, this was not the case. I was adrift in life and lacked direction.  I found my anchor in Eko.  I never could have guessed the blog I started would find sponsorship through Petcentric.com and kick off the adventure of a lifetime.
Had I not been exactly where I was or gotten Eko exactly when I did, who knows where I would be now?  And for that reason, today and every day, Eko is my lucky charm.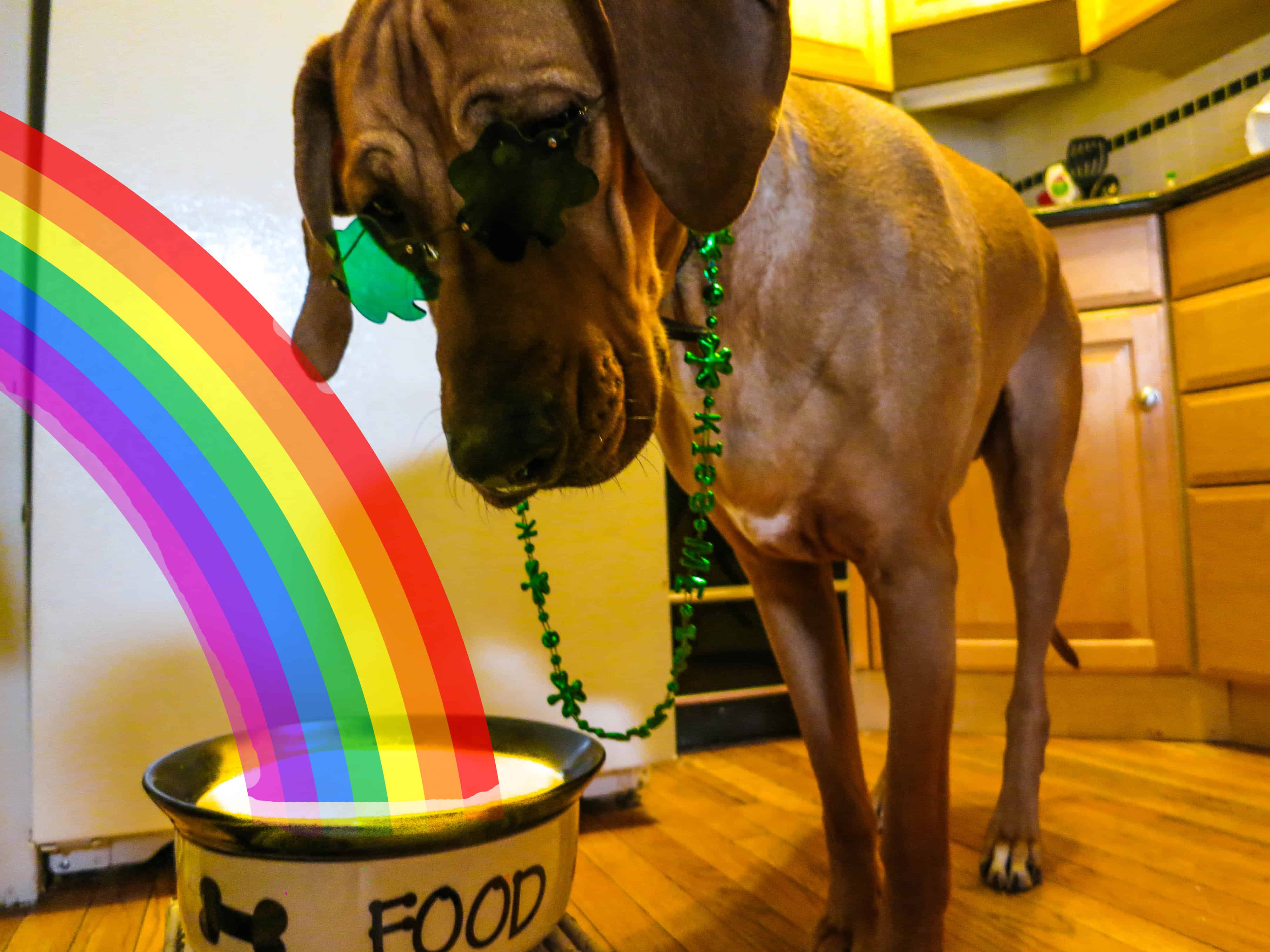 Better than a pot of gold
I recently had the opportunity to write an essay for my college magazine about how I found Eko, found the road and found myself. You can check it out here. I'm lucky to have Eko to remind me to find meaning in the journey and purpose in the process.
In related news, we're putting the finishing touches on the Petcentric.com update of our blog. I love the big new visuals an I'm excited to have it up and running full time. (Thanks for all the helpful feedback!)  All posts are updated daily, so you can check it out, but we're still tweaking the comment box.
I'll be sure to follow up with an announcement in early April when it's all-system-go.  And who knows, that might not even be the biggest announcement of the day…
Catch you tomorrow, my lucky charm needs a hug!