If Canadians know about one thing, it's poutine.  If Canadians know about a second thing, it's cold weather.  So when Eko and I found ourselves
freezing our butts off in Montreal two years ago, 
I knew we were in the right place to find him a good jacket. I explained what I need to an older gentleman who owned a local pet store owner.  He then explained (with his hands mostly) that he didn't speak much English.  Luckily his daughter did and she helped me select a Chilly Dog brand jacket for Eko.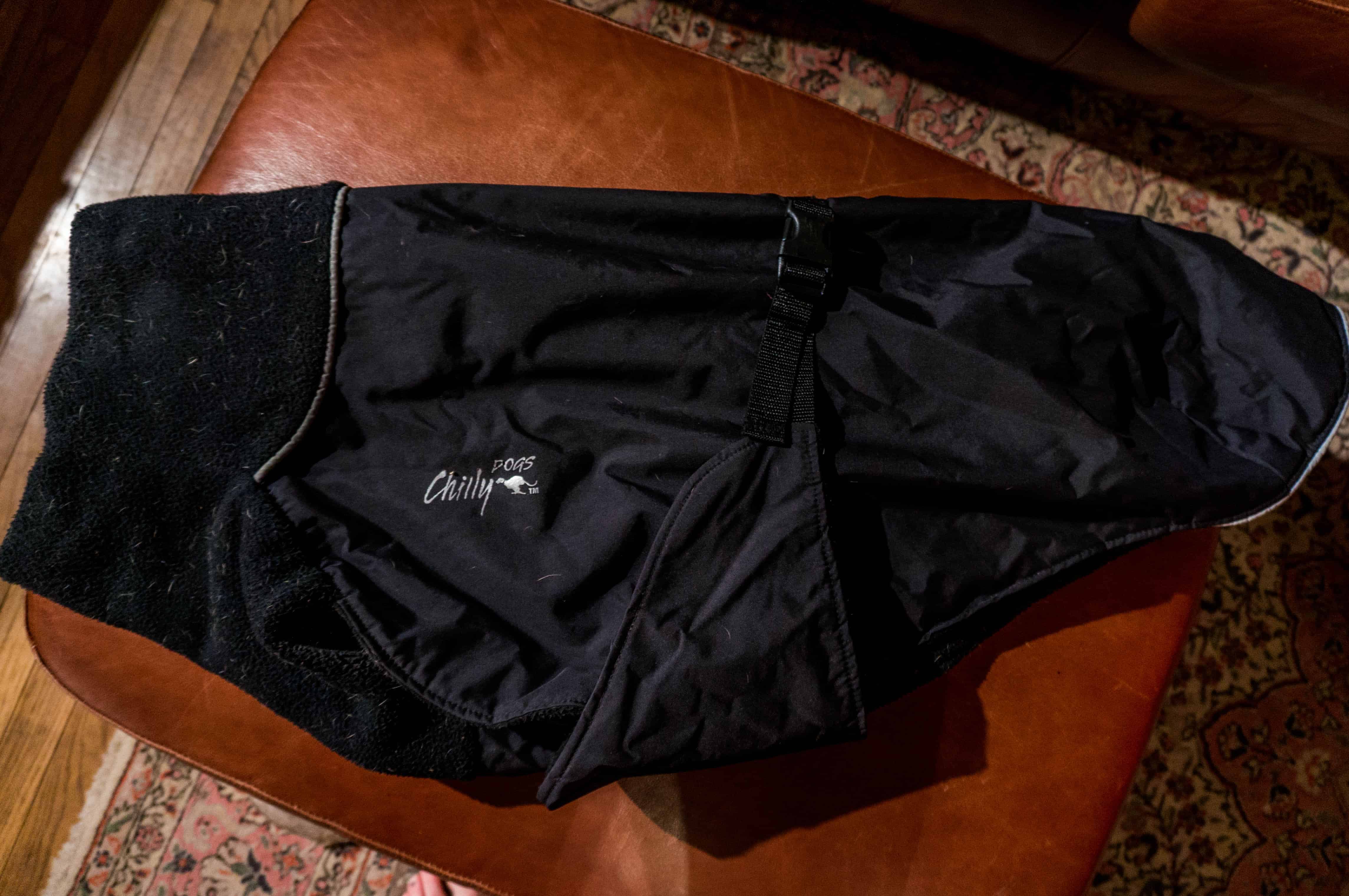 The Chilly Dog jacket has a comfortable fleece inner liner and a protective waterproof shell
What I love about Eko's jacket is that it is simple, durable and functional.  I had Eko try on a number of different jackets but this one was by far the best.  It slides on over Eko's head and then easily buckles on his back.  The adjustable straps allow me to have the jacket fit perfect each time.
Normally when we head out for a morning walk, Eko is full speed ahead.  But on the first brutally cold day of the year, Eko stopped dead in his tracks and whimpered against the bracing Chicago wind.  He then turned and gave me a look which said it was time to break out his coat for the season.
A bitter cold day, but Eko was warm and ready to romp
Unlike coats with cut-outs that can chafe, this jacket gives Eko his full range of motion from the start of his stride…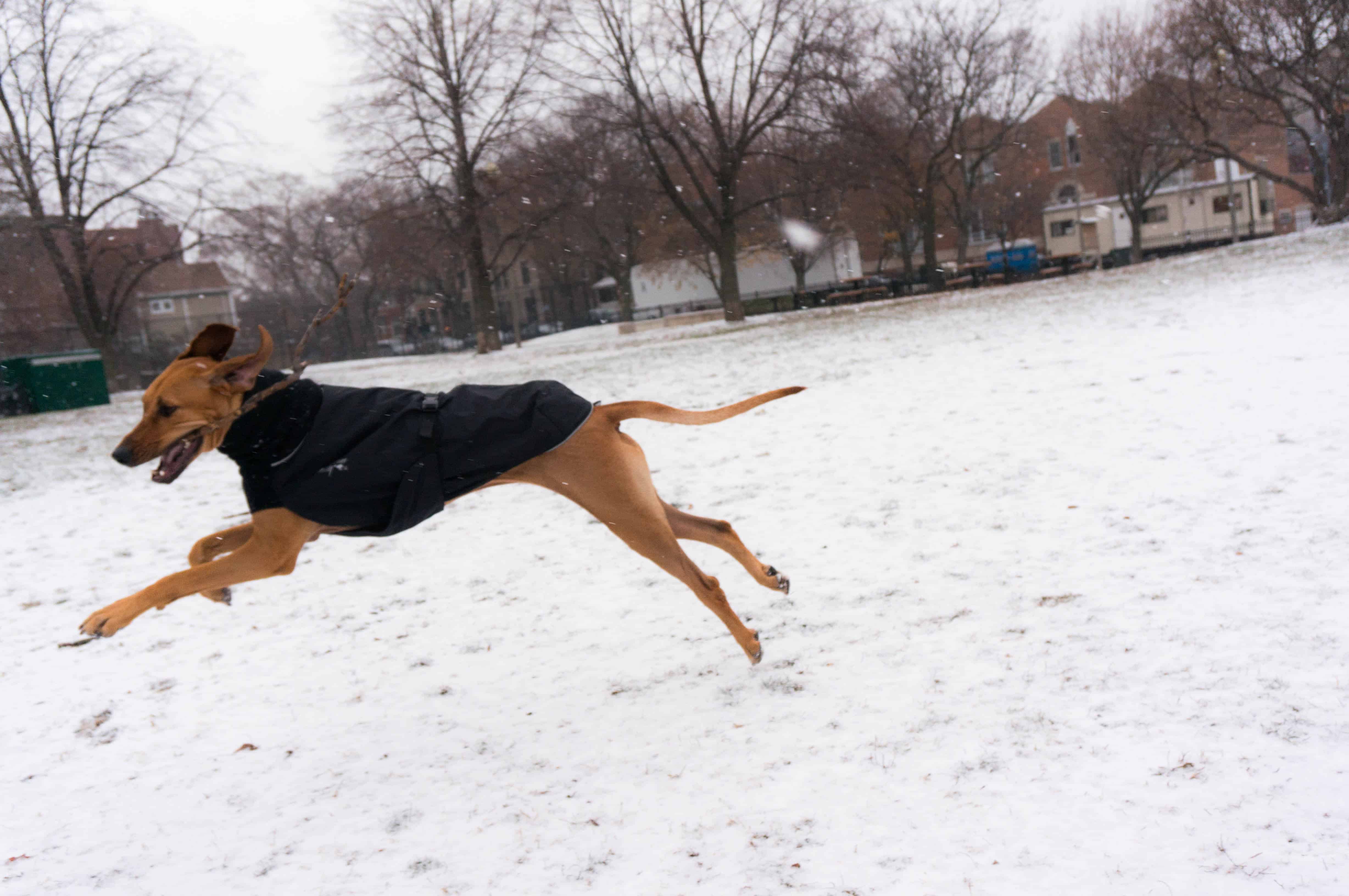 …all the way through to full-stretch
But alas, there is no coat that can keep Eko warm when he realizes he just ate a big mouthful of snow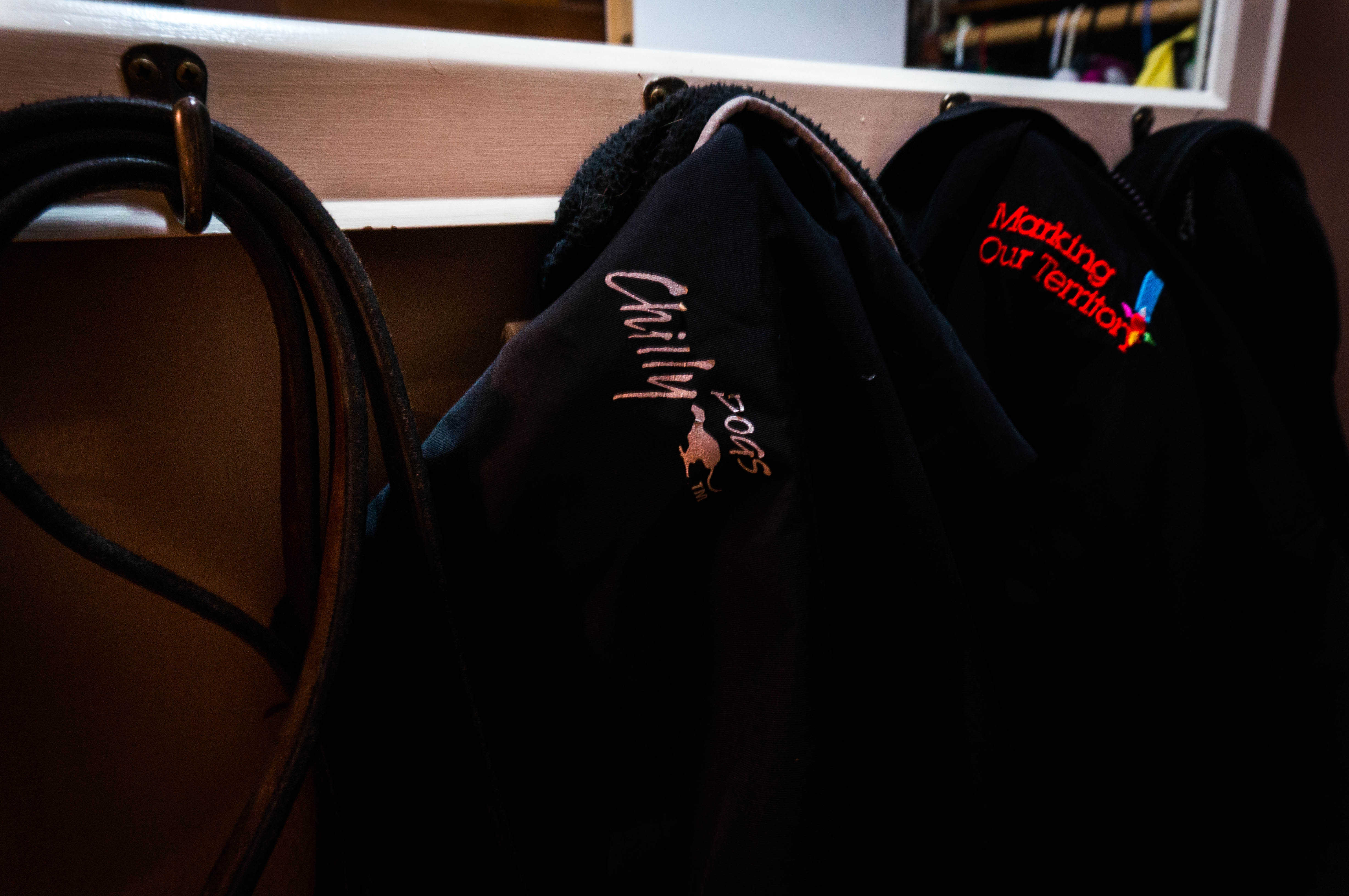 Our winter adventure gear is ready to go at a moment's notice
Over the course of two winters Eko has put a lot of mileage and a lot of wear on his jacket, but it barely shows.  There are a number of great brands out there, but if you are looking for an outstanding winter coat for your pup, a Chilly Dog comes with our highest recommendation.
I have no affiliation with Chilly Dog, I just like sharing information about a product that has served me (and Eko) extremely well.  If you have any questions about Eko's jacket in particular just let me know.  Always happy to help another pup keep warm!