As is often the case, our day started with Eko hamming it up at the dog park with his buddies.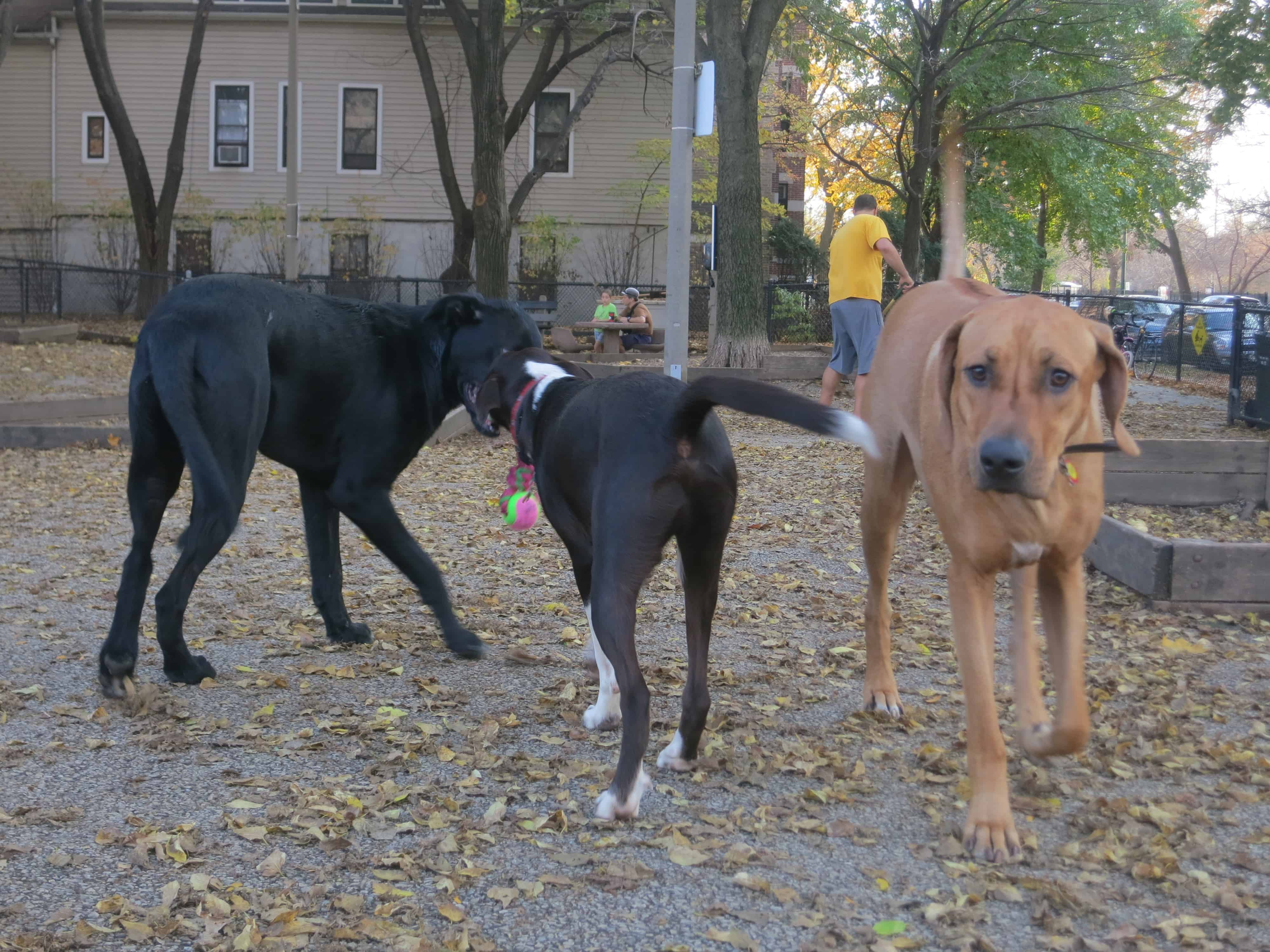 The usual shenanigans
Unfortunately, while racing across the park, Eko slipped on some wet leaves and fell awkwardly on his back paws.  He came up limping, but like the knucklehead he is, Eko still attempted to continue romping.  I quickly caught up to the hobbling maniac and corralled him back home.  I gave Eko a quick look over and it seems like he may have sprained/broke/fractured his outside toe.  Thankfully, Eko does not have to rely on me for veterinary care.
As a newly minted Chicago resident with a clean bill of health and all shots up to date, Eko has never visited a vet here.  However, he has charmed his way into the heart of our hometown vet who I just got off the phone with and who was happy to provide her expertise.  Based on my description, Dr. Knight doesn't think there is anything to be overly concerned about, but since she can't examine her favorite patient herself, she of course recommended we visit a local vet to check things out.  We have a local vet appointment shortly, and until then the good doctor has prescribed lots of rest.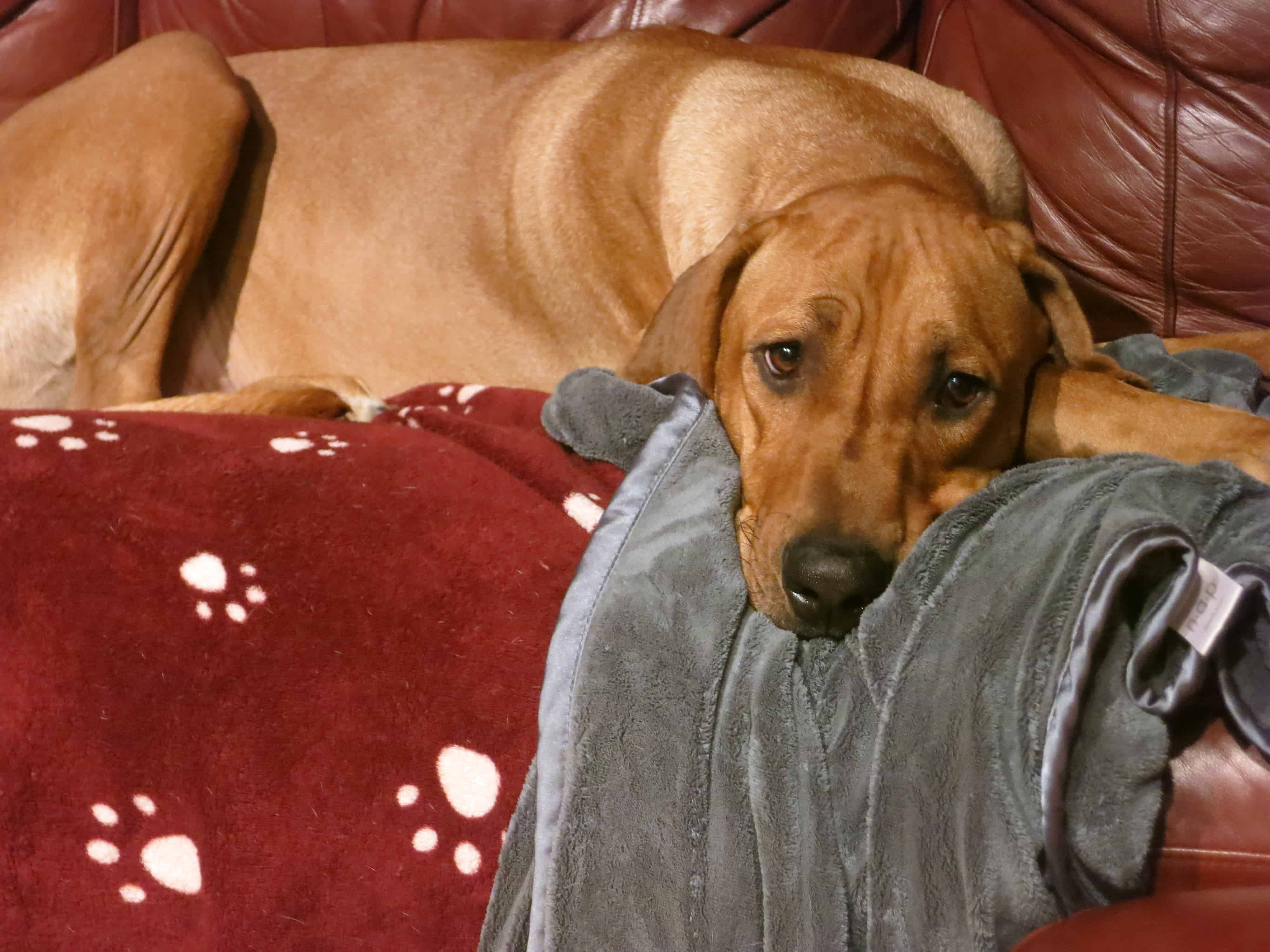 The bummed out patient
Comfortably resting
There is a chance that my little wildman might be sidelined for longer than expected, but hopefully he'll be back to full strength soon.  And there is nothing worse than when your pet is sick or injured and you can't take care of them yourself.  Luckily there are awesome vets like Dr. Knight who are there to help! I will be sure to post an update about my patient once we visit the vet here in Chicago.