Eko and I took a double-dip trip (once during the day, once at night) to downtown Nashville and got to see first hand how Music City earns its name.
We started our walk with a walk along the Walk
I thought this was a statue of Elvis threatening to beat someone with a pipe. The statue made much more sense when I learned that there used to be a microphone.
Even the bike racks in Nashville are musical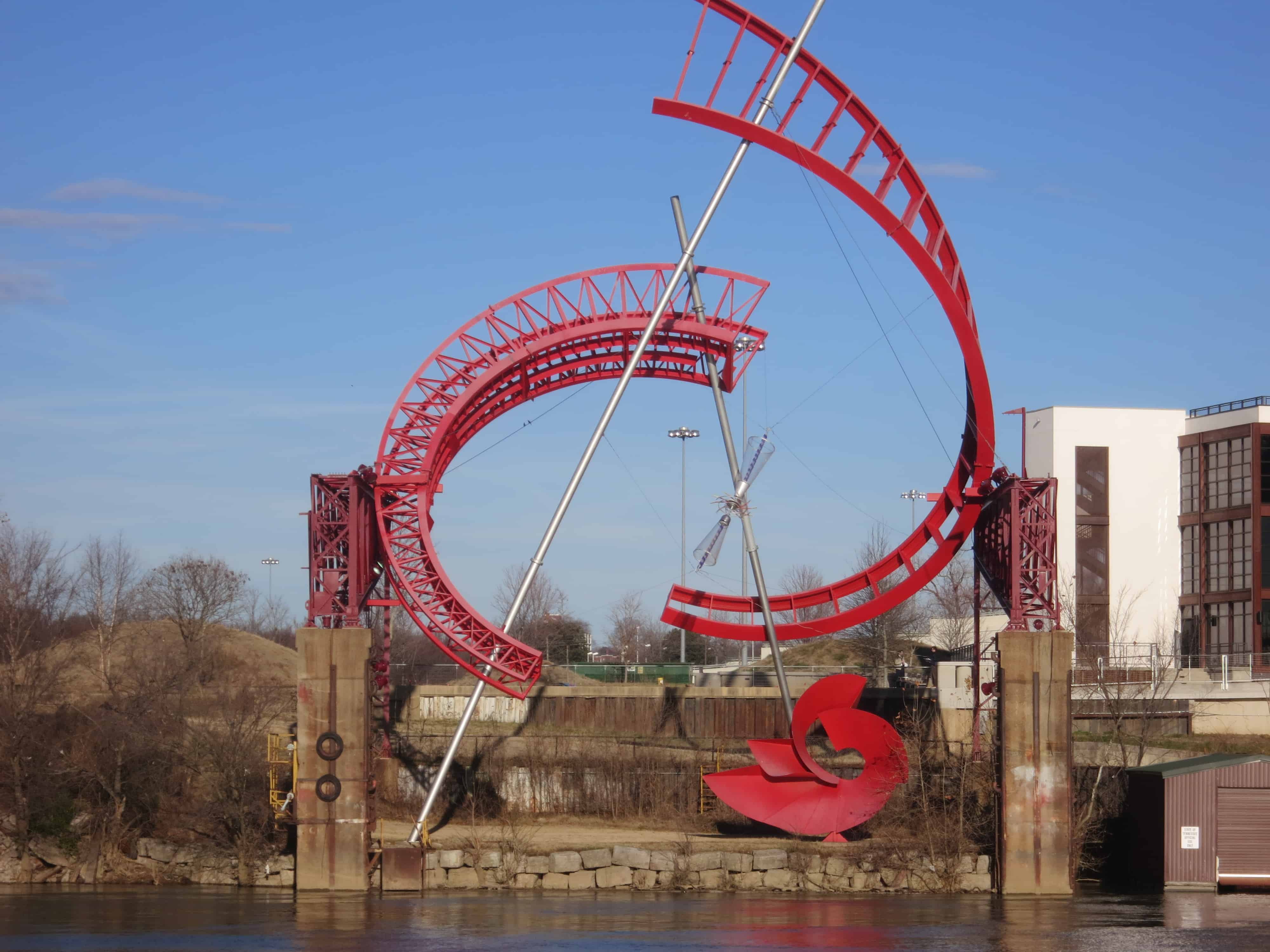 Down by the river, we debated whether this construction was a work of art or an unfinished roller coaster. 
Exploring the city during the day was fun, but Nashville really comes to life at night so we made another trip downtown to see (and hear) Music City at its finest.
Eko unilaterally decided I would not be taking this photo without him jumping in
What about paw readings?
If you don't like bright lights and live country music, Nashville is not for you
Usually there are a couple of live music venues in every city, but in Nashville it seems like almost every bar or restaurant on Broadway has a live band performing all day.  Unfortunately we couldn't find a bar with a patio where we could enjoy the music, so we resigned ourselves to listening to a sample of each band as we walked down the street.  But just before we got to the car, fate struck and Eko and I were treated to our own live show.
Eko was so excited that his eyes turned into pure sunlight!
When he saw Eko, Elvis immediately broke into perfect song – "You ain't nothing but a hound dog" – and before long a small crowd of possibly (definitely) inebriated tourists were taking turns dancing with Eko. We don't end every Tuesday night with Eko dancing amongst strangers to a live Elvis impersonator performance, but I really wish we did.
If you only have one chance to take a walk downtown with your pup, make sure you do it after dark.  We heard rumors of a downtown yappy hour in the summertime, so let us know if you find where it is.
Today, I am doing something which I don't think I have done since this adventure began.  Today, I am planning more than ten minutes ahead.  Eko and I have a special event we're attending in St. Louis next weekend and need your help to make sure we attend in style.  Check back later today for more info.