When you have lived in the same neighborhood for a while you end up mapping it uniquely in your head.  Instead of addresses you tend to think about locations in reference to familiar landmarks. I had to laugh when I recently realized that I often think about my own neighborhood in terms of a few familiar canine friends that keep an eye out for Eko and I on our walks.
This pup lounges like "The Most Interesting Man in the World" while watching us walk by
Eko and this Weimaraner exchange like to exchange hellos on our way to the dog park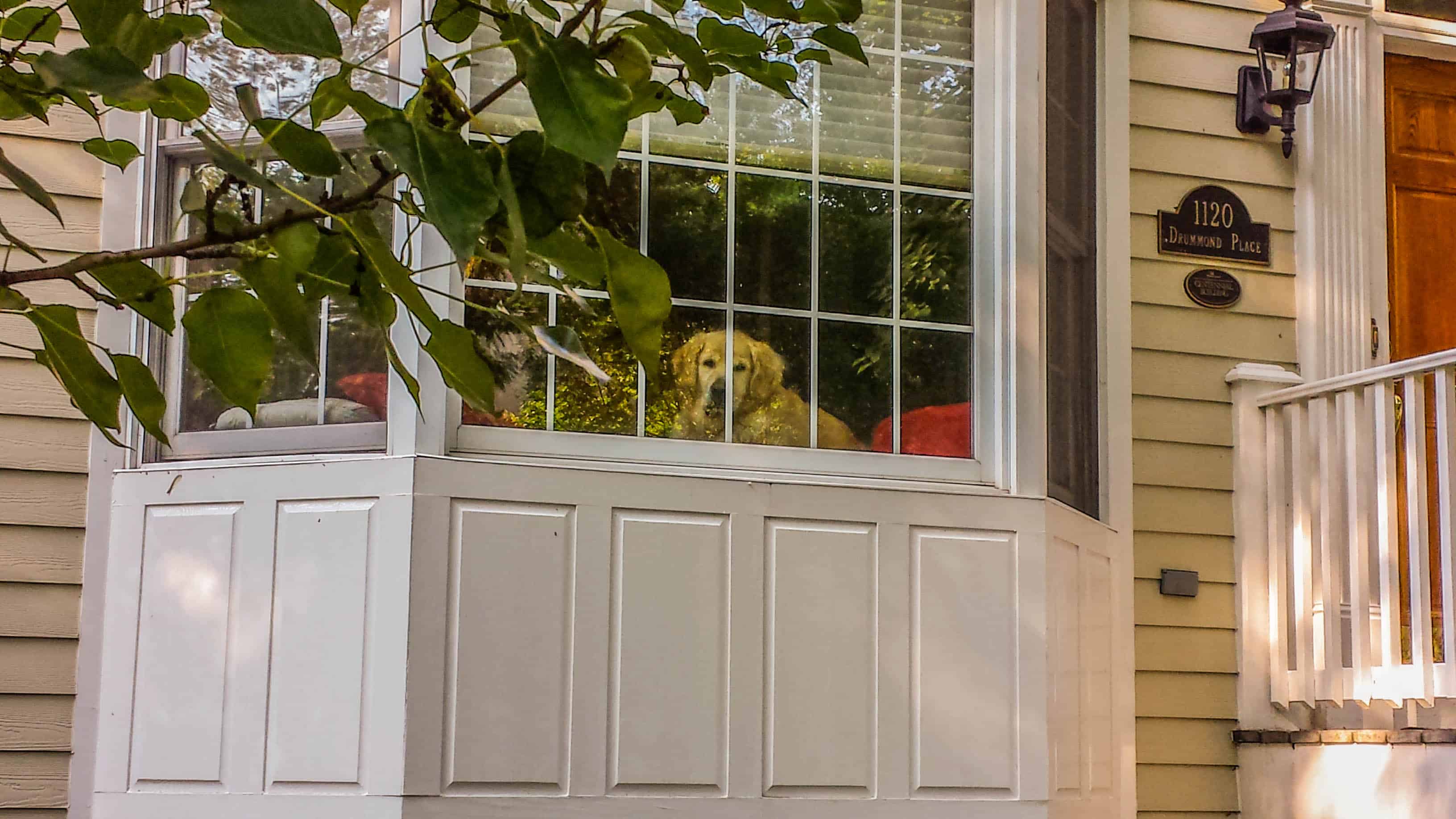 When this Golden spots Eko she will run and get her big brother so he can come say hello too
This fearless little guy next door likes to give us a few shouting barks as we head home
Every neighborhood has a wildman.  This pup looked ready to jump out to come to the park with us.  I don't think he would have done it, but luckily the owner quickly shut the screen!
And of course, when we're home, Eko faithfully mans his own post at the window
When people ask how to get to my place I tell them how easy it is, "Make a left at the Weimaraner, a right at the Golden Retriever and walk straight past the little pup with a big voice."