A couple years back Eko broke his toe while running in an asphalt dog park. Since then he's been wary to go any faster than a slow trot on asphalt and accordingly we've steered clear of those types of parks. With our new move to the Uptown area of the city, we're now just a quick walk to the popular Puptown park. Since it's on our morning route anyway we've taken to stopping in and introducing ourselves to the locals.
I think Eko's running for mayor of Puptown. He likes to sit by the sign and greet everyone who comes in
Speaking of greetings, we're lucky enough to now see a lot more of a familiar face.
"Hey, it's Doc! What are you guys doing here?"
My brother also lives in the neighborhood so we've gotten to spend more QT with the family
And we've made plenty of new friends too. Friends who introduce themselves in the old school manner of "Hey, let's see how tough the new kid is."
Friends who then say, "OKAYOKAYOKAY, sorry, new kid! I'll play nice!"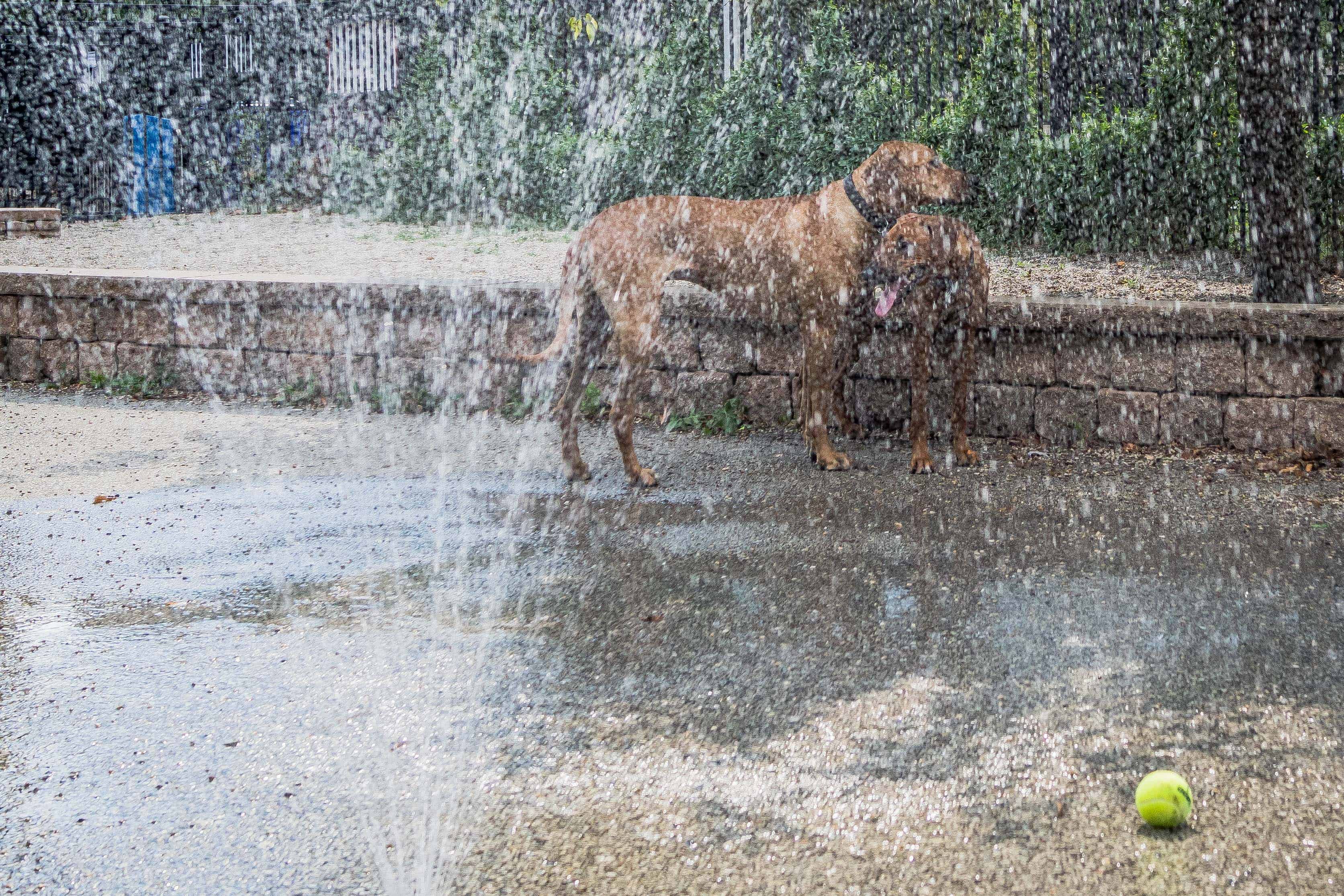 The sprinkler helps keep the pups cool even on the hottest days
Our visits to the park each morning have led to a fun new development. During our first few trips Eko contently plodded around and but wouldn't play. Until yesterday, that is.
Penny begged Eko to romp, but he stood statue-still. I figured it was a lost cause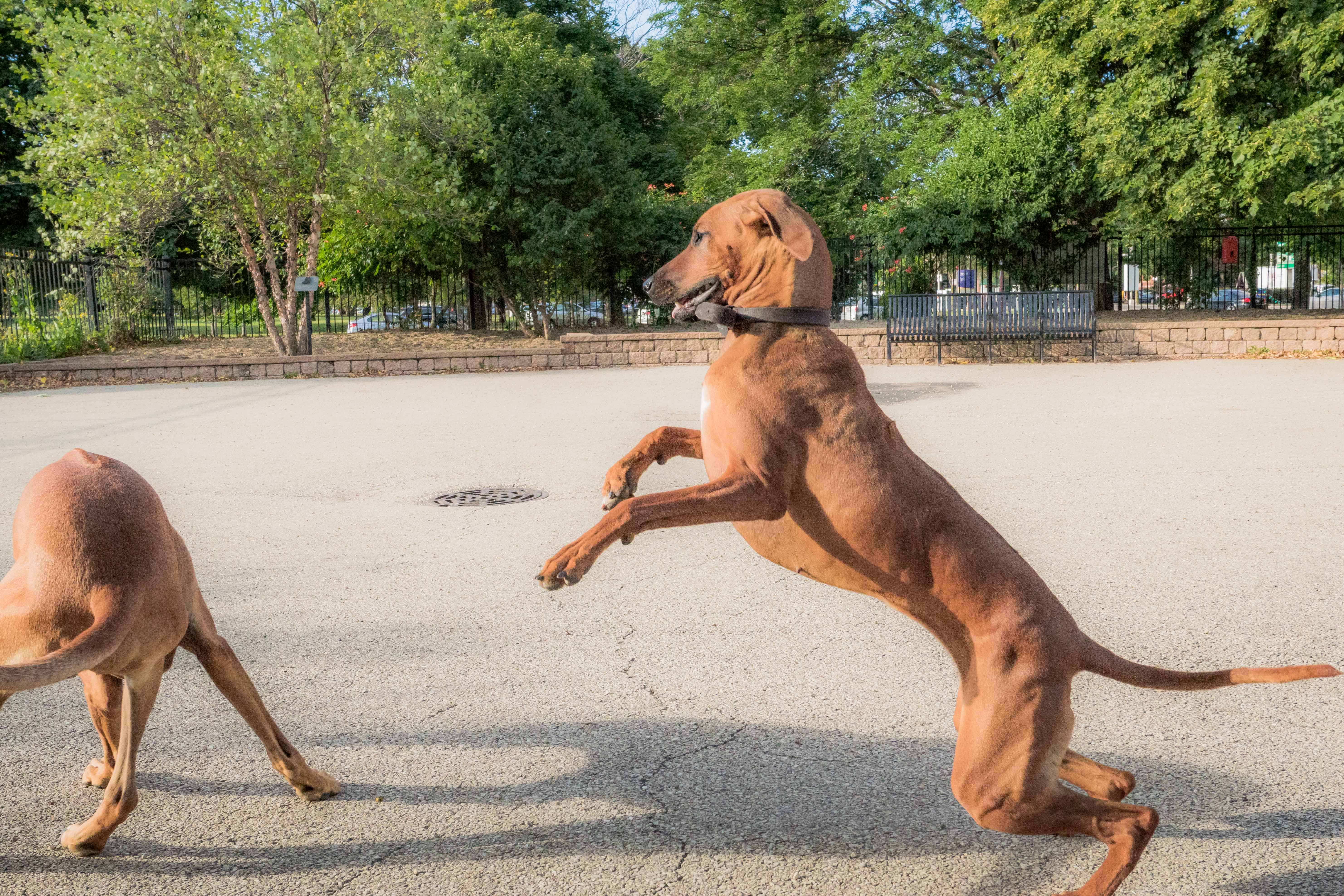 Until he suddenly darted out from under Penny and took off in a gallop
Puptown is certainly no Montrose Beach, but it's proven to be a welcome addition to our daily routine. The dogs get a bit more off-leash exercise and it's a fun way to meet new neighbors. Not surprisingly, everyone's been great.
On a side note, I think Eko will definitely win the election in a landslide.