Tomorrow marks exactly one year since my brother lost Dutch, his beloved German Shorthaired Pointer. 
At the time, I wrote about the incredible bond Dutch and James shared
I ended that post with this thought:
"Today we cry and howl. Tomorrow we wake up and change the world the same way Dutch did – one small act of selfless love at a time."
Today is the tomorrow I wrote about. This anniversary seems like a fitting day to talk about those small acts of selfless love. And there is no better way to talk about that love than the story of Doc, the senior Pointer James rescued earlier this year.
When James picked up Doc last winter, none of us was sure what to expect
Doc had an anxious energy and he was often lost in his own world
Eko and Penny would sniff at a statuesque Doc, as if looking for a button to reset the frozen pup
But there are no reset buttons. We can only make the most of the present, and both James and Doc have certainly done that. Together.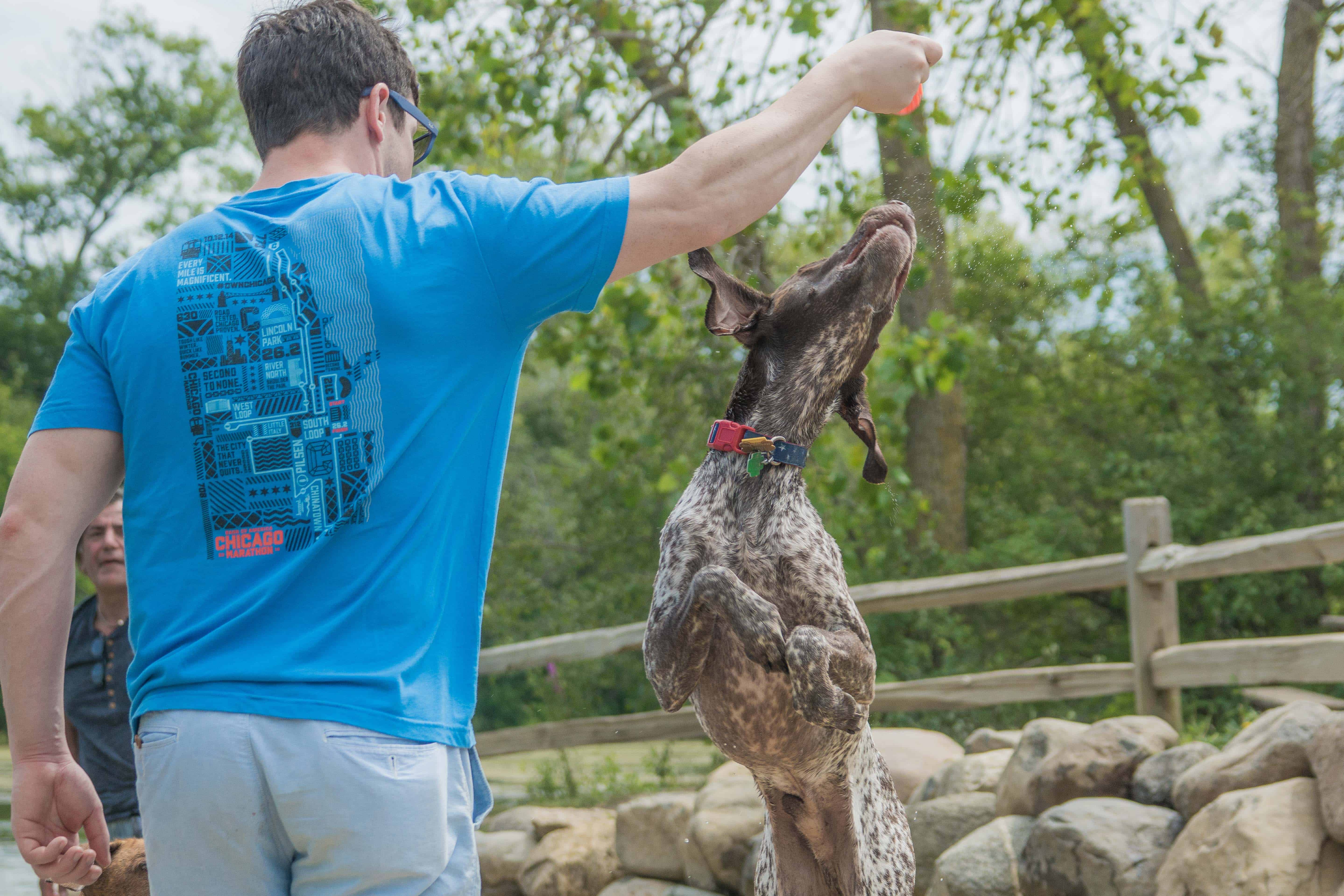 Over the past nine months James helped bring Doc to life
The jittery, nervous dog we first met has now discovered some serenity
There is no doubt in my mind how great James is for Doc and Doc is for James. It was so moving to see the two reunited after James returned from out of town.
Doc practically jumped into James's arms with excitement 
In no uncertain terms, the love Doc and James share is a gift from Dutch. Eleven years ago there's no way my brother would ever have agreed to adopt a nine year old dog. The fear of imminent loss would be too great.
Ten years with Dutch wasn't enough time. But it taught James the value of a relationship is not measured in time, but in love. With Dutch's lesson in his heart, James joyfully welcomed Doc home.
This love is Dutch's legacy
The ache of loss always stings, but it also reminds us to earnestly share love in the present moment. Here's to Dutch for teaching us that lesson, and here's to Doc for showing us the value of living that lesson.